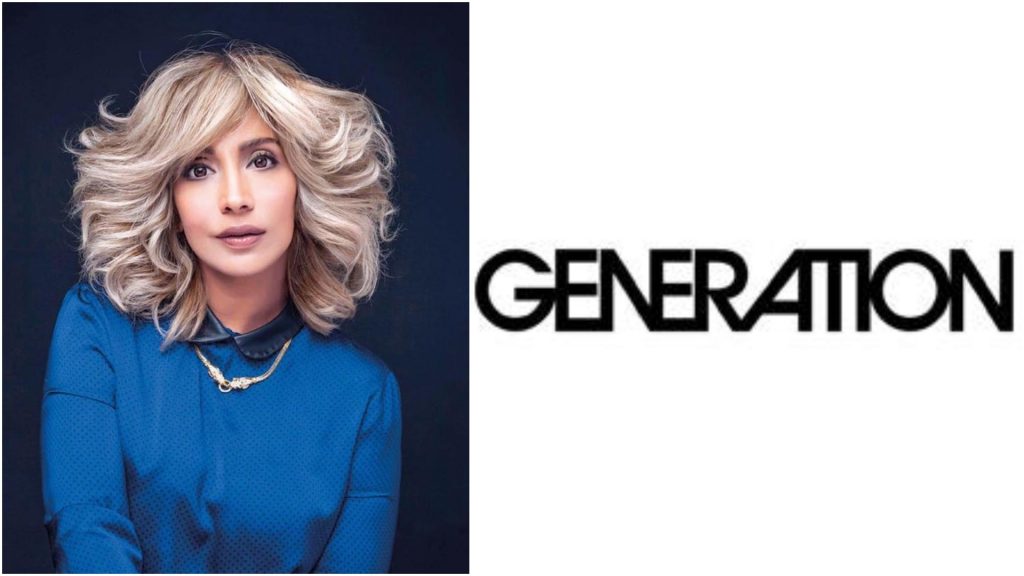 As the Lux Style Awards 2019 come closer and closer, the nominations seem to get pulled out one after another. First it was Eman Suleman and now it's the brand Generation and the renowned makeup artist Saima Bargfrede who have decided to withdraw their nominations from the Lux Style Awards this year, in protest to the platform's choice to include a nomination for an individual who faces "serious and credible accusations of sexual harassment." The brand had been nominated in the category for Achievement in Fashion Design (pret).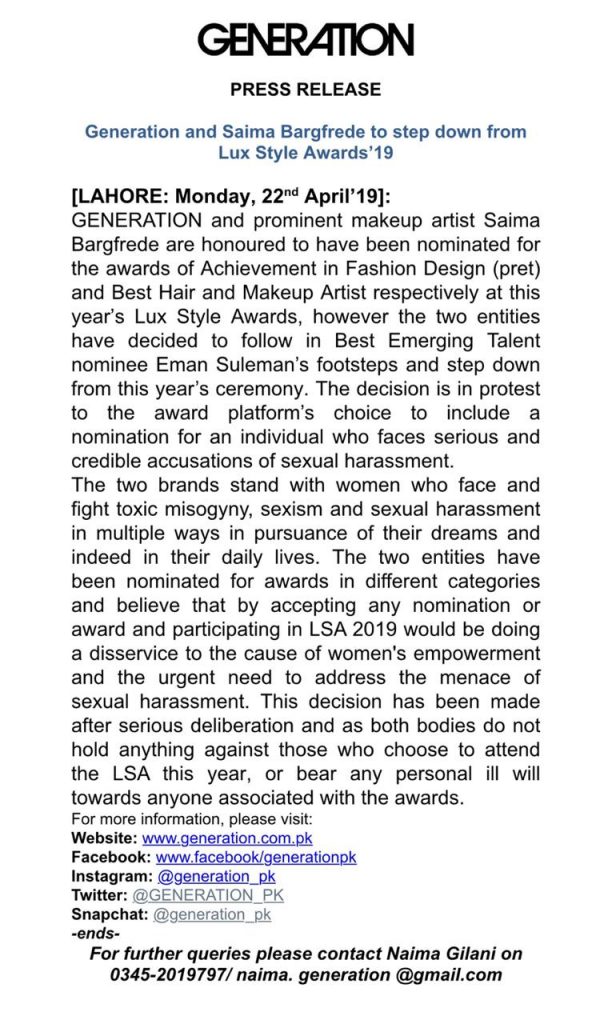 The brand also said that they will not attend the LSAs this year in a tweet:
GENERATION will not attend this year's Lux Style Awards where the brand has been nominated for Achievement in Fashion Design (pret), due to the inclusion of a nominee that has been repeatedly accused of sexual misconduct by multiple women.https://t.co/kPsYBzcbpl…

— GENERATION (@GENERATION_PK) April 22, 2019
"GENERATION stands firmly for women's empowerment and we would be dishonest to ourselves if we didn't step down. It seems to be the most natural thing to do," says Khadija Rahman, the Creative Director, from Generation.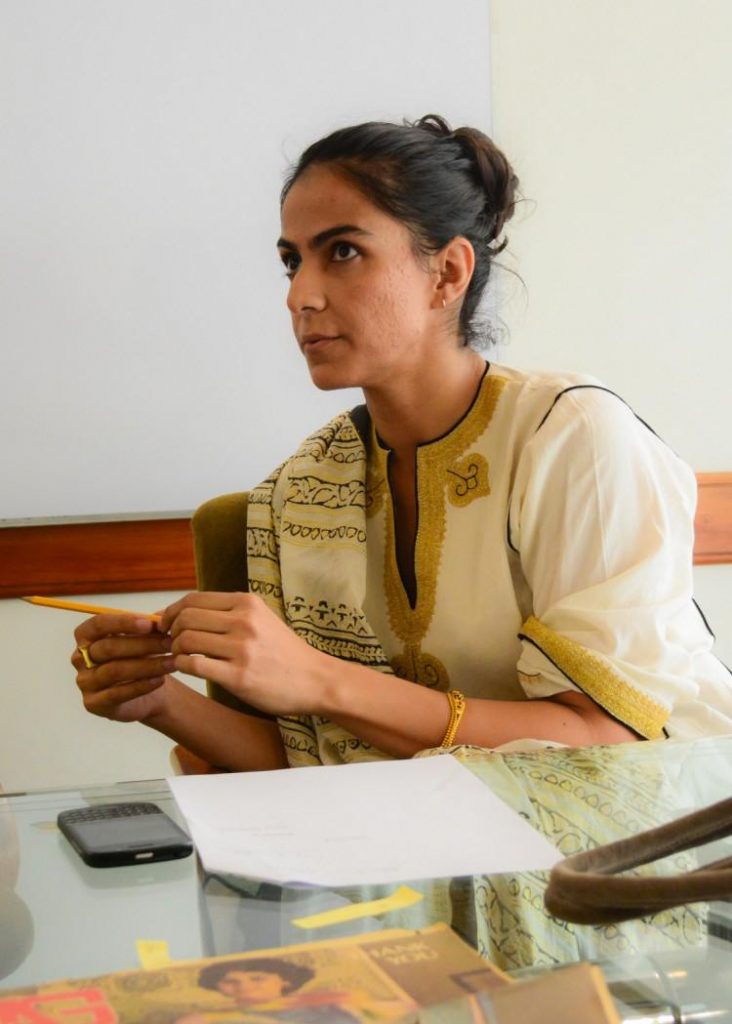 Looks like the Lux Style Awards have been surrounded by quite the controversies this year, a few days ago Eman Suleman pulled out her nomination, the reason being that she was not happy to have an award that was to be shared with an alleged harasser.
Abdulla Seja and Mohsin Abbas Haider also shared their disappointment on twitter regarding the nominations.
Similarly, Ahsan Rahim and Shani Arshadalso expressed their disappointment about the jury being unfair.