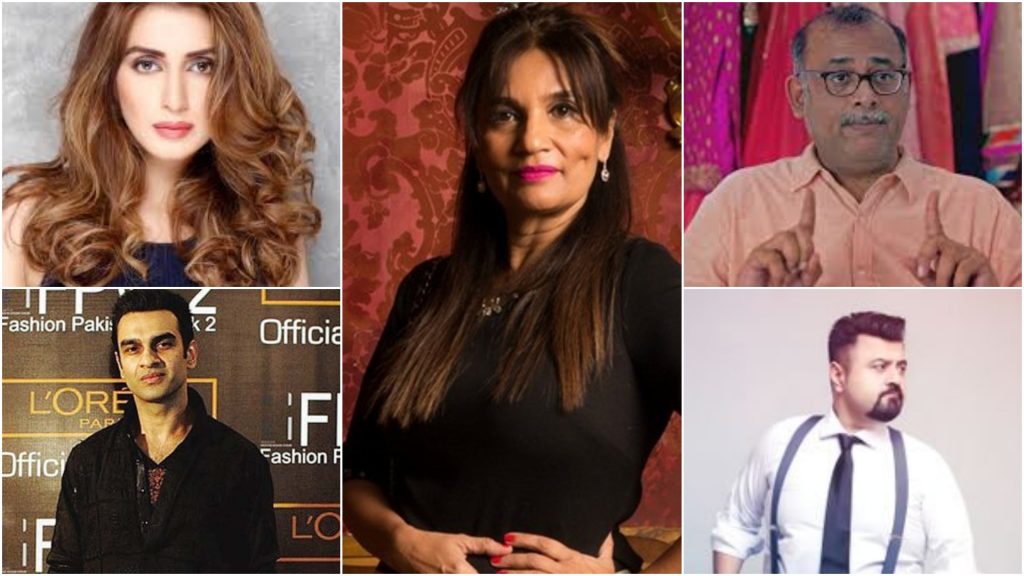 The fraternity remains divided on the nominations being pulled out of the Lux Style Awards 2019. There has been support at both the ends of the situation, some are supporting the withdrawals and some are criticizing the withdrawals, supporting the platform.
Designer Munib Nawaz posted a status to his Facebook profile telling the fraternity that they owe the platform some respect for what it's been doing for years now.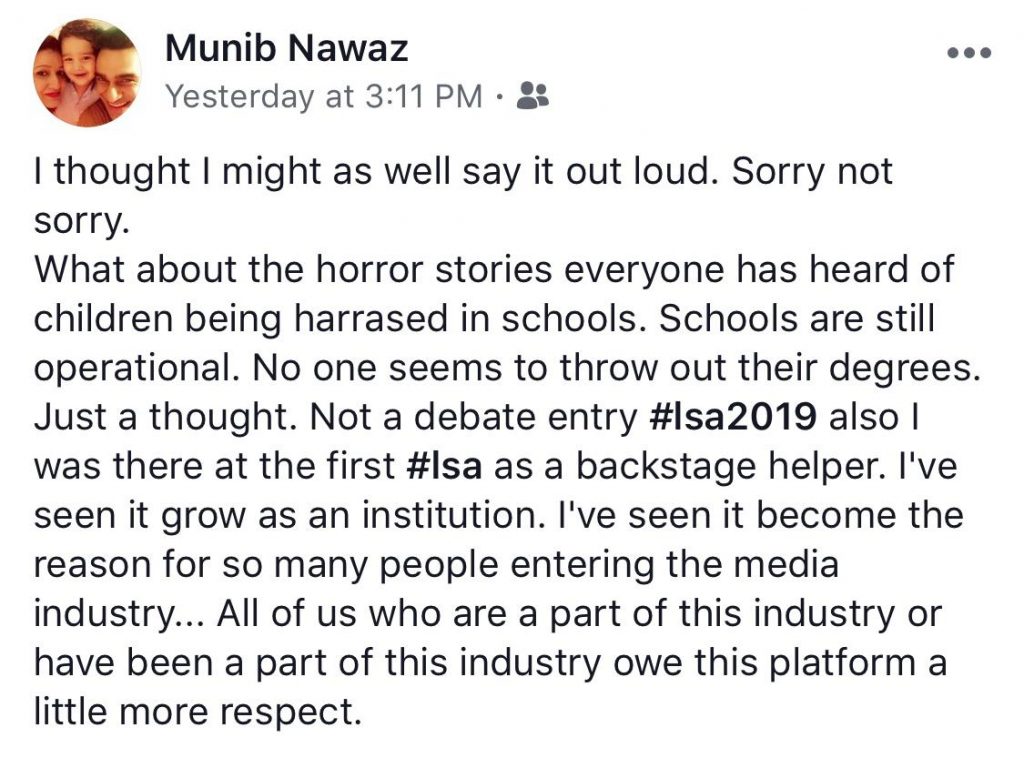 He also posted the same status to his Instagram account with a picture that said 'we very quickly judge as per our own convenience.'
Model and actress Fia Khan too came forward against the withdrawals and in a Facebook post said that people withdrawing their nominations from a platform so big is all a targeted campaign to malign the reputation of one of the biggest stars Pakistan has seen.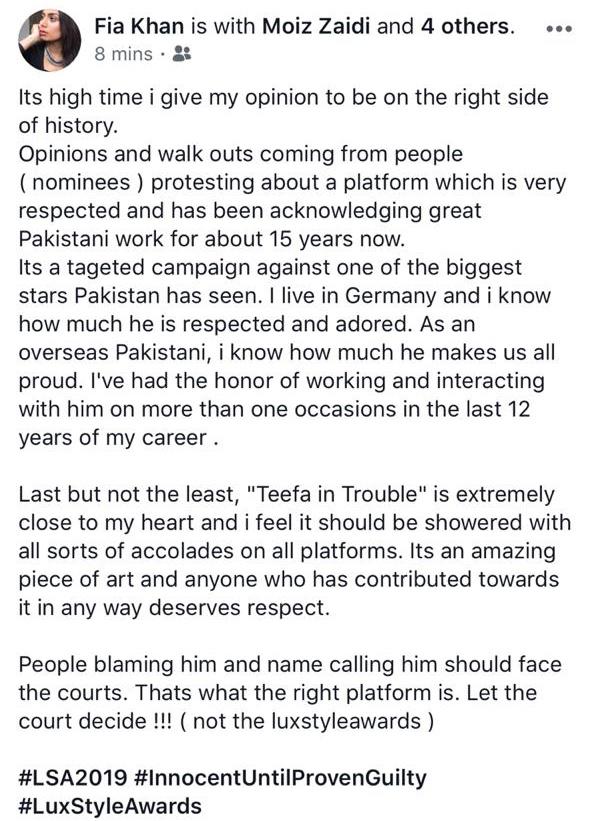 Ahmed Ali Butt also took to Instagram to share his point of view on the ongoing situation saying, 'People have the right to protest and even request not to be nominated if they please to do so, but to degrade an award and to treat it like a piece of garbage is truly sad and uncivilized. This means you have no regard for the art and your fellow peers who gave you the title.'
Model Iman Aly too shared her take on the situation, calling the walk outs 'childish':
In response to Iman Aly's take being shared on Diva's official Instagram, rapper and comedian Ali Gul Pir said, 'We as a society must be tolerant enough to let others believe what they want to, without degrading them.'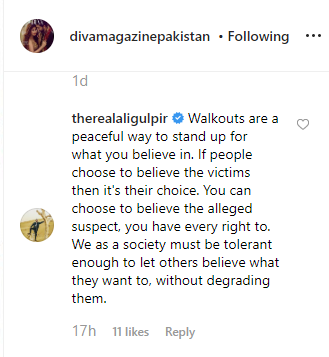 Actor and director Shamoon Abbasi also tweeted out in response to director Jami for throwing away his 2016 LSA:
Rules of throwing awards on the streets :

1. you don't take pictures of thing being thrown away

2. You don't bring the things back home that you have thrown away

3. You don't disrespect your awards for public attention for a matter that has been resolved

— Shamoon Abbasi official (@shamoonAbbasi) April 24, 2019
Journalist and designer Mohsin Sayeed of The Pink Tree Company supported his fellow peers for withdrawing theír nominations but also lashed out on #LSA show director Frieha Altaf and also included the CEO Unilever saying, 'it's extremely disappointing that Unilever Pakistan which is headed by a woman, allowed the inclusion and Frieha Altaf, who launched #MeinBhi movement i.e a local version of #MeToo @friehaaltaf of Catwalk Productions is producing #lsa2019. In fact, #lsa2018 provided a platform to Mein Bhi to reach out to people. Was it just riding the bandwagon? Corporate Empty Sliganeering?'
Frieha Altaf then issued a statement saying that it's the alleged harasser who should step down and not the innocent and opposing:
What are your thoughts on the ongoing situation? Let us know in the comments below!