Comedian Shehzad Ghias Sheikh made satirical posters about Mard March and the internet is loving it!
After the success of Aurat March, male tears were everywhere on the internet. Some Aurat March cynics decided to have a Mard March because their masculinity is just so fragile that a few placards could destroy it… Men too, like women put forward a series of posters which included struggles they face on a daily basis and no, they're genuinely grave problems. Check a few out below
As soon as their 'extremely grave' issues were put forward, people were not having it!
#MardMarch, because some men get their panties in a twist over women exercising their right to speak out for one goddamn day.
Oh, did I say panties? I mean boxer briefs. Manly boxer briefs. So man, much wow.

Did their placards offend you? It's just locker room talk.

— Osman Khalid Butt (@aClockworkObi) March 11, 2019
What delicate little flowers Pakistani men are. If they can't murder women with impunity and harass them in the street and oppress them at home their sad little dicks might fall off. Wankers.

— Shazia Khan (@toadbaiter) March 15, 2019
Osman Khalid Butt wrote a whole thread on why the Aurat March was necessary, and everyone should read the thread right now!
Far as the twenty odd placards from the Aurat March circulating online are concerned, some of them don't mean what you think they do, some are obviously photoshopped, and some are satirical & borderline crude.
(cont'd: this is now a thread)

— Osman Khalid Butt (@aClockworkObi) March 12, 2019
For some, Mard March meant dissing women and this guy won with his tweet!
Where are these #MardMarch lot on 19th November? Ajeeb. Contact me then and I will give you posters on actual issues and not for dissing women.

— Meraj Hasan (@_merajhasan) March 11, 2019
Amidst this, Shehzad Ghias Sheikh won the internet with his befitting replies to the posters put forward by Mard March, because all men matter.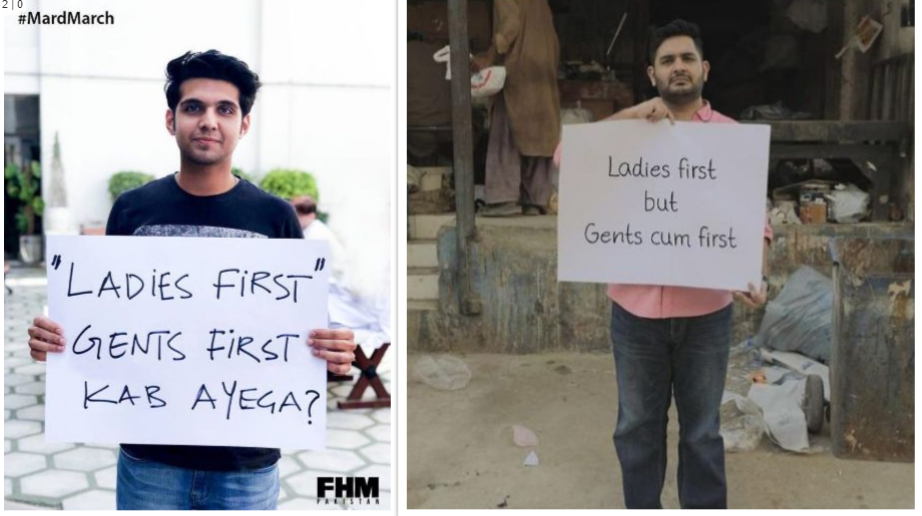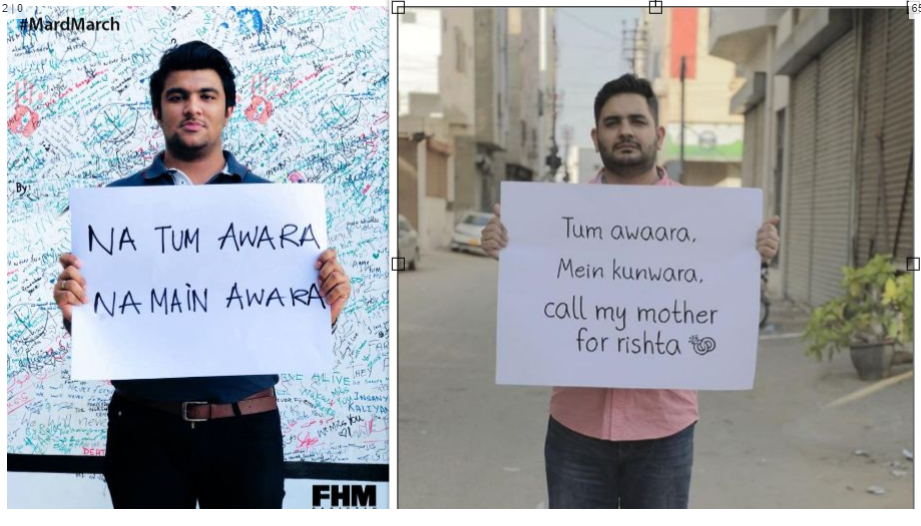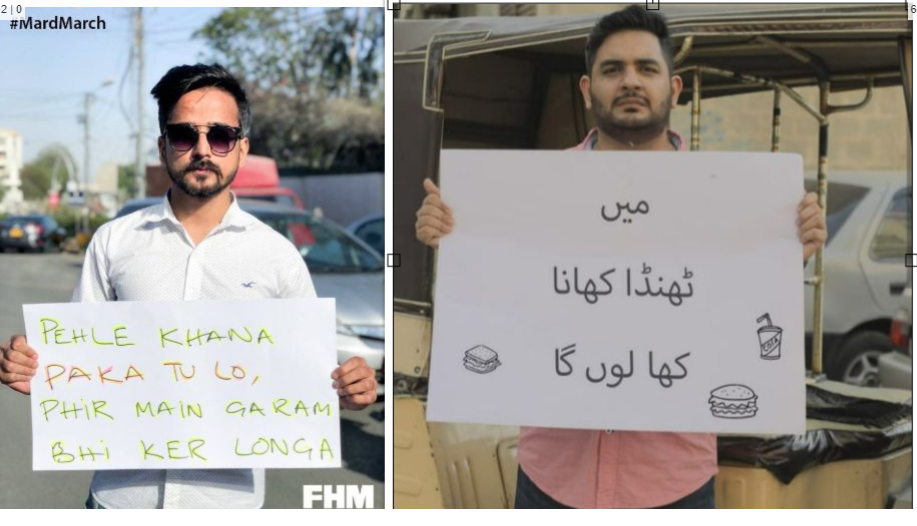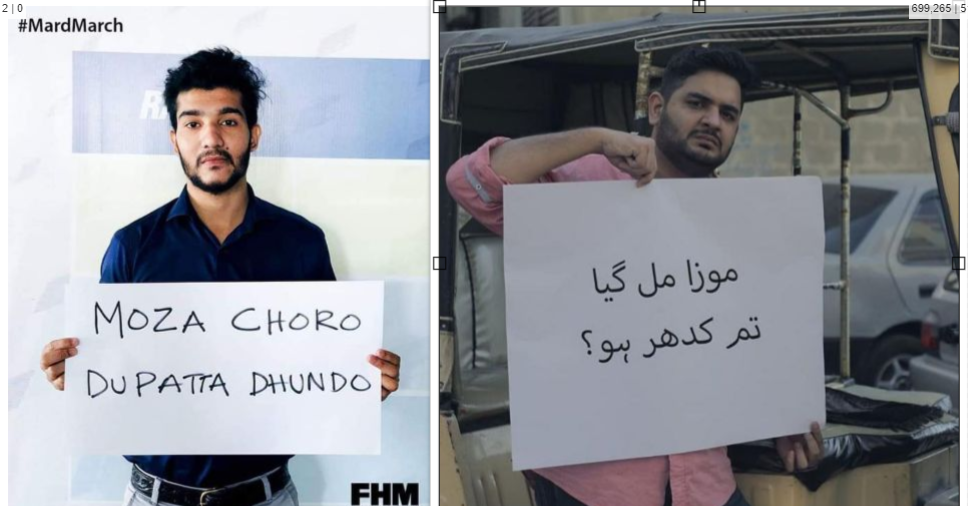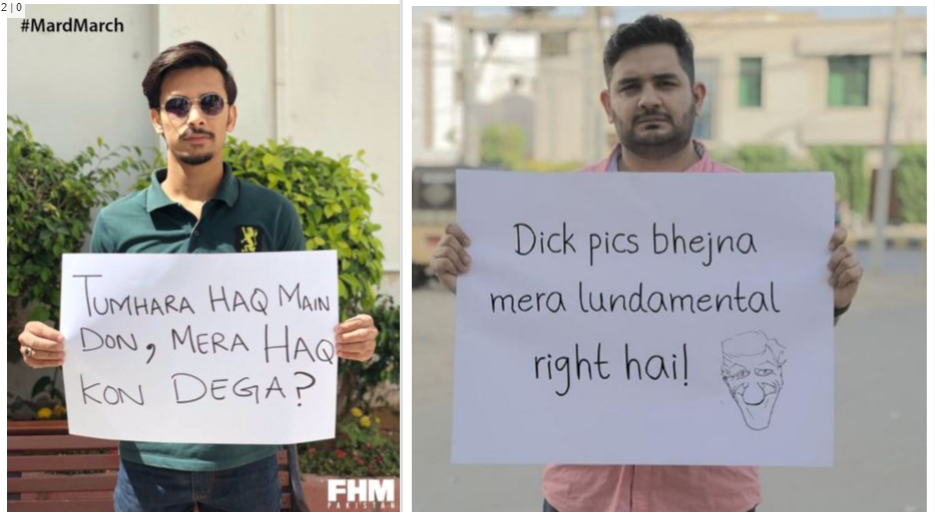 And just when you thought Shehzad Ghias Sheikh had made enough men cry, he added more to the Mard March supporters' tears by posting this to Instagram, sarcasm ho toh aisa. We need more men like you Shehzad Ghias Sheikh!