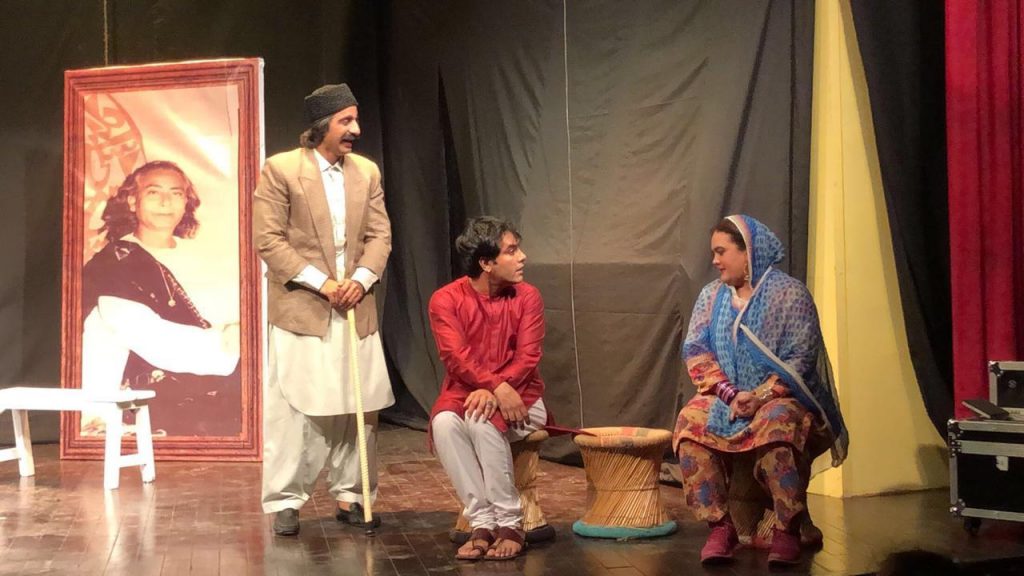 Entertainment is evolving before our very eyes: from special effects-laden 3D movie extravaganzas to gripping emotional dramas on streaming services to snappy and socially-woke web series, there is an ever-increasing choice of cutting-edge – not to mention cheap! – entertainment available at our fingertips.
But sometimes, classic is best. The crackling energy and meaningful engagement of a live theater performance is an experience that can't be replicated by any of the technology-driven platforms mentioned above. Witnessing the humour, drama, and spontaneity in real time, within almost touching distance, elevates the stage to a league of its own.
That is what I was recently reminded of when I got a chance to see the play 'Naach Na Jaanay' Live, the hilarious prequel to that memorable satirical television series of the early 80s, Aangan Tehra. We (or at least your parents) all remember the clever antics of Bushra Ansari, Shakeel and Salim Nasir in that evergreen classic that used to have families roaring in their living rooms with laughter. The prequel, written with the same witty pen-pricks of the original writer, Anwar Maqsood, is a laugh riot right from the word go.
NNJ has been directed by Dawar Mehmood and stars Abdullah Farhat, who plays Mehboob Ahmed, a retired civil servant, Sara Bhatti, who plays wifey Jahan Ara, and Yasir Hussain, who positively steals the show in the feisty role of Akbar, a former dancer turned domestic help who fires off most of the deliciously catty lines and sarcastic moments of show. The stellar team has managed the near-impossible task of keeping the spirit of the original alive while tailoring it magnificently to the modern age.
Playing at the Karachi Arts Council, NNJ is a play that demands to be watched. So do yourself a favour, and go see it.