The Coronavirus Disease has now become a pandemic that many countries are having a difficult time to cope up with, and that includes Pakistan as well. The numbers continue to rise, and amidst the health concerns of it all, another factor that has wreaked havoc the most is the nosediving economy.
Massively slowing down the global trade and all its facets, the COVID-19 has now become an anathema for the innumerable brands around the world. Similarly in Pakistan, especially for fashion retail, it is becoming increasingly problematic, as the postponement of fashion weeks, cancellation of lawn launches, and the race to finish bridal orders in safe conditions continue.
Exploring this effect on the market and the subsequent actions taken by Pakistan's top tier of designers, Diva asks the experts of fashion to weigh-in on the Coronavirus…
Shamoon Sultan – Khaadi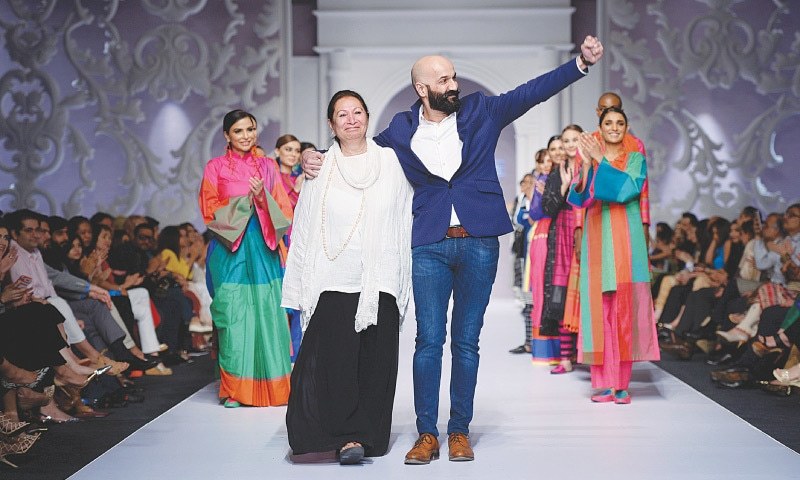 This pandemic has changed our ways of working to a large extent and like any agile business, Khaadi is responding to it with responsibility, decisiveness and speed.
We continue to serve our customers, who are at the heart of Khaadi, with our online business and by communicating our message across social media encouraging social distancing and safety.
Read more: Positively, Shamoon Sultan — Pakistan's Biggest Fashion Retail Icon
For our HO employees, I have adopted a work at home policy to manage customer demands to the best extent. Our stores are complying with the Government's regulations and we are taking it a step further by implementing safety precautions recommended by WHO. I'd like to mention here, that through this time, the loyalty of customers and employees alike has been heartening. The measures taken by us, have employees as our principle priority and we believe in solidarity with our country.
Rizwan Beyg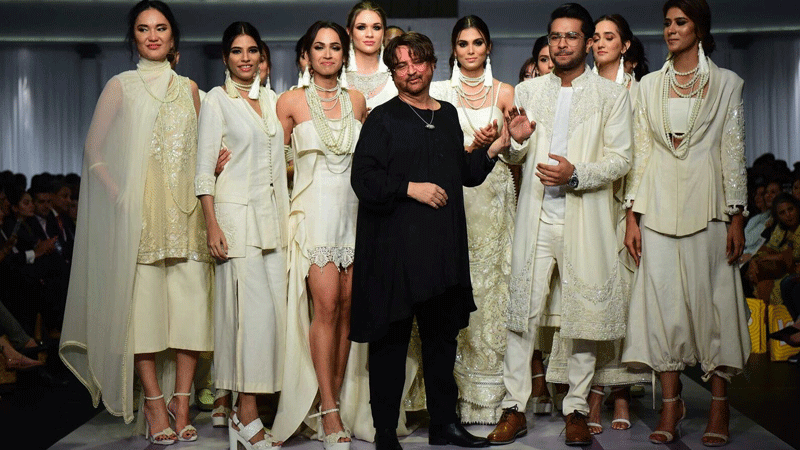 We have seen a drastic reduction in sales quite understandably. We make occasion/bridal wear and under the circumstances, all of these events have been cancelled and/or postponed for the near future as have all exhibitions in Pakistan and abroad. We have also been asked to shut shop by the authorities so the impact is significant. Our main concern is our staff and their livelihoods. We have had to send some on 2 weeks leave and the rest are working on a rotational basis so that they have some income.
The staff that does come to work will be strictly monitored as we have a strict policy of decontamination of surfaces with bleach and a rigorous routine of personal hygiene. Staff members with flu-like symptoms are asked to self-quarantine.  If the present status quo carries on for a longer period of time we will, however, have to consider our options. Our overheads still remain so we have requested landlords for assistance and we also need the tax authorities and utility providers to demonstrate understanding and provide relief to all businesses if we want to survive this calamity.
Read more: Rizwan Beyg Forays into Affordable Prêt Wear
We have some client orders that we continue to fulfil. Everyone clearly understands the gravity of the situation so fashion really needs to take a backseat and we need to focus on the safety of our clientele and the health and economic well being of our staff. We are all in this together and we hope everyone shows prudence and stays safe. Prevention is better than cure and so much more valid in these pressing times. God bless us all and keep us safe!
Khadijah Shah – Élan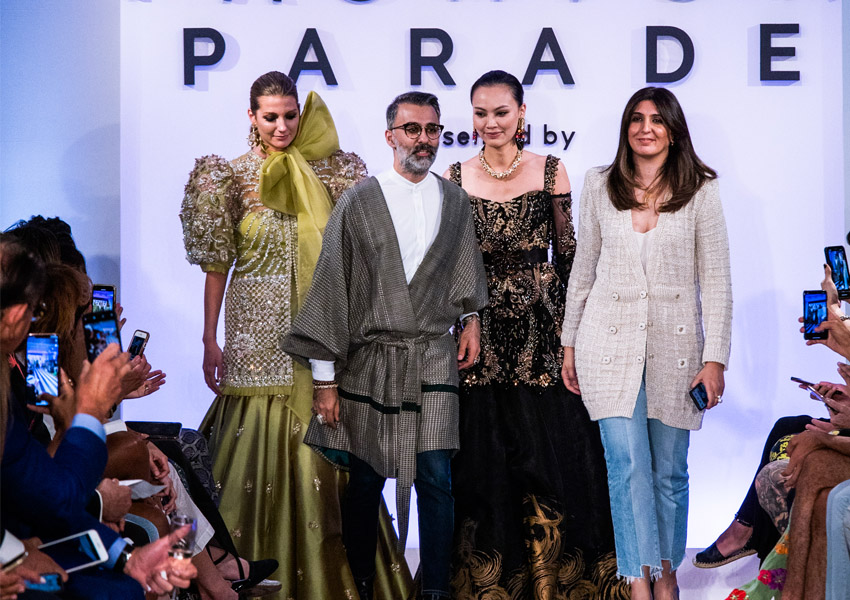 Due to the coronavirus, inadvertently, all markets will slow down whether it is fashion or any other industry. People have started doing social distancing, and thus, retail and cash flows will be affected. Having said that, we are pushing people to, instead of going to our shops, to stop shopping for now by personally going there. We have delayed our Lawn launch, which is usually where we see the most crowd coming into the Élan store, to keep everyone safe from the spread of the coronavirus.
Other than that, we're encouraging shoppers to check out our online portal instead of visiting stores so they can be safe. Apart from that, as far as our factories and offices are concerned, most of our business heads and teams are working from home.
Read more: How Khadijah Shah Changed the Business of Fashion in Pakistan Forever
We've stopped all non-productive productions such as sampling, etc, so we can only focus on delivering the previously placed orders at this point than creating anything new. For now, we're strictly following the instructions put up by the government.
Sana Safinaz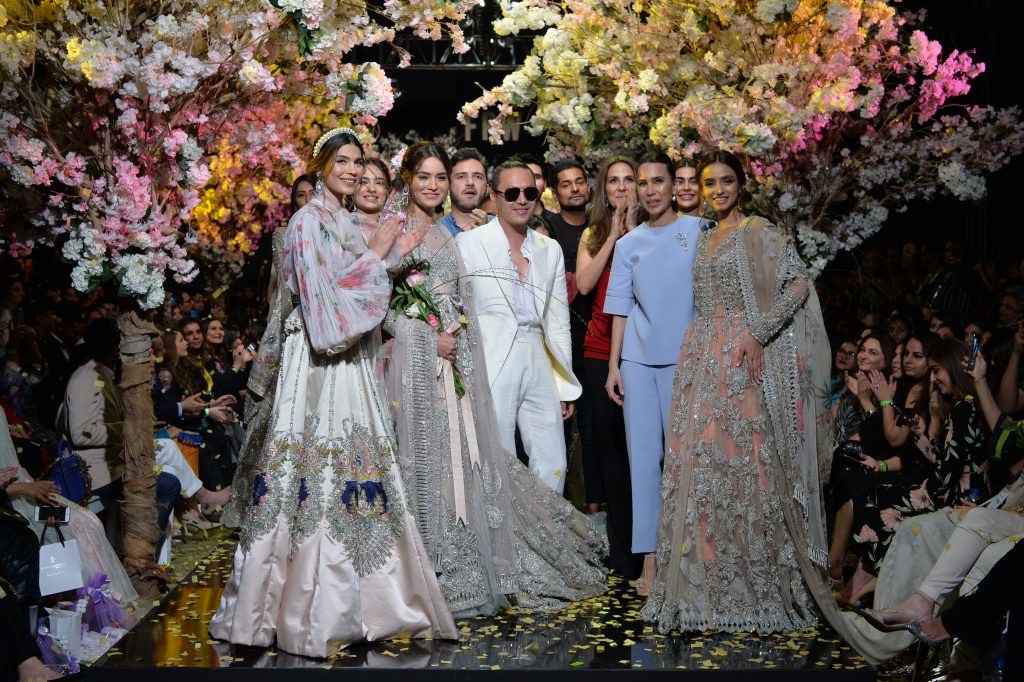 With the epidemic of Coronavirus (COVID-19) affecting the global economy, the market in Pakistan has suffered too. Sana Safinaz strives to cater to the health and safety of our consumers in this time of difficulty. With this aim, we have deployed the following guidelines to consumers visiting our stores:
1) The well-being of our Sana Safinaz community is of utmost importance to us. We are diligently basing our decisions on the basis of the COVID-19 situation.
2) The Sana Safinaz stores sales team will be paid for their full shifts in these hard times.
3) We are taking strict precautions with all deliveries to make sure they are safe and disinfected. Our delivery operations are using sanitizers, masks, and gloves along with all recommendations by WHO.
4) We are trying to make sure the deliveries are done on time.
Read more: Sana Safinaz: The Power of Two
Not only the staff and consumers are being taken care of, but also the vendors associated with Sana Safinaz are following all precautionary measures. We pray for the safety and health of everybody in the country. We urge our customers to shop online and take all measures to keep themselves safe.
Nomi Ansari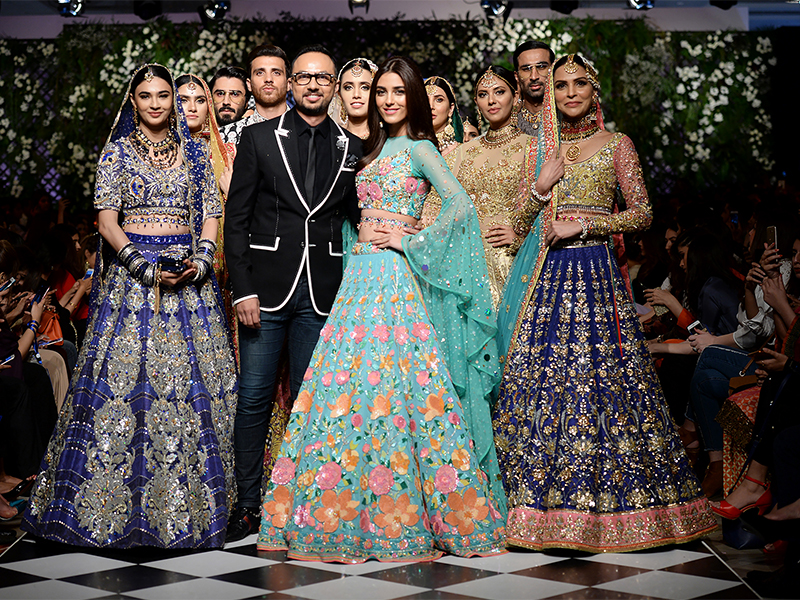 We started taking precautions about a week before all of this became a mess, and we had put an extra sink outside our factory and studio, so everyone could wash their hands and sanitise.
On the work side, things have, of course, slowed down, as many weddings have been postponed. A lot of people have been infected and we see that almost everyone is being careful of where they're going. Thus, shops and bazaars have closed down, and people are just sitting at home.
Read more: Nomi Ansari, Uncensored
Apart from that, We have also tried to help people by making sure we give charity to those who used to work on daily wages by starting a drive with Anoushey Ashraf. We're really hoping the situation will get better soon.
Sania Maskatiya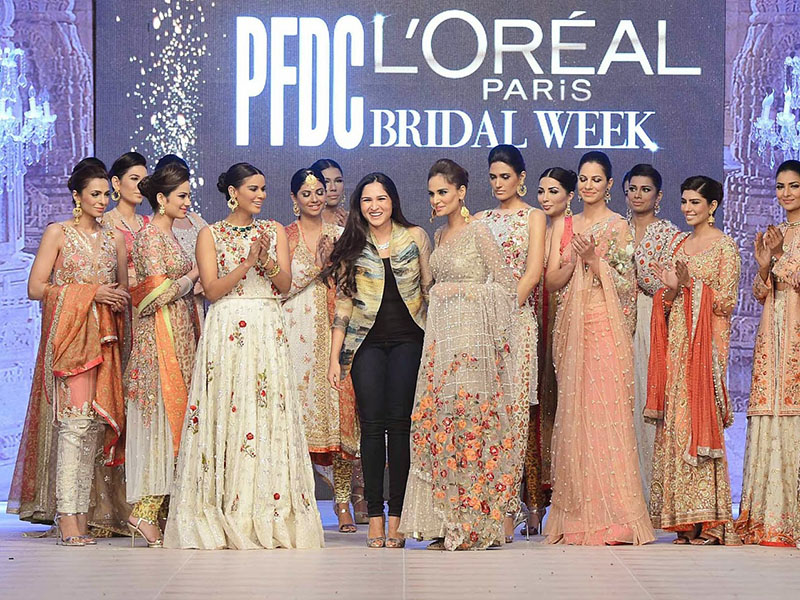 I think first we need to acknowledge that it's a global pandemic which has affected millions of lives and livelihoods across the world.
As per the requirements by the Sindh Government, we have indeed shut down out flagship store in Karachi. However, our Lahore store remains open for now but within the strict precautionary measures and parameters of ensuring the space is cleaned, disinfected and sanitised in line with the WHO Protocols. Only our core and essential team are at the Lahore store and we are also monitoring the health of our team on a daily basis. The health and safety of both our employees and our customers are of the utmost importance to us.
Read more: Inside Sania Maskatiya's luxurious new studio
This has indeed affected the overall fashion retail business in the country. We are taking adaptive measures and focusing on pushing our digital sales but still, I feel it will take some time for the market to recover and sustain itself.
HSY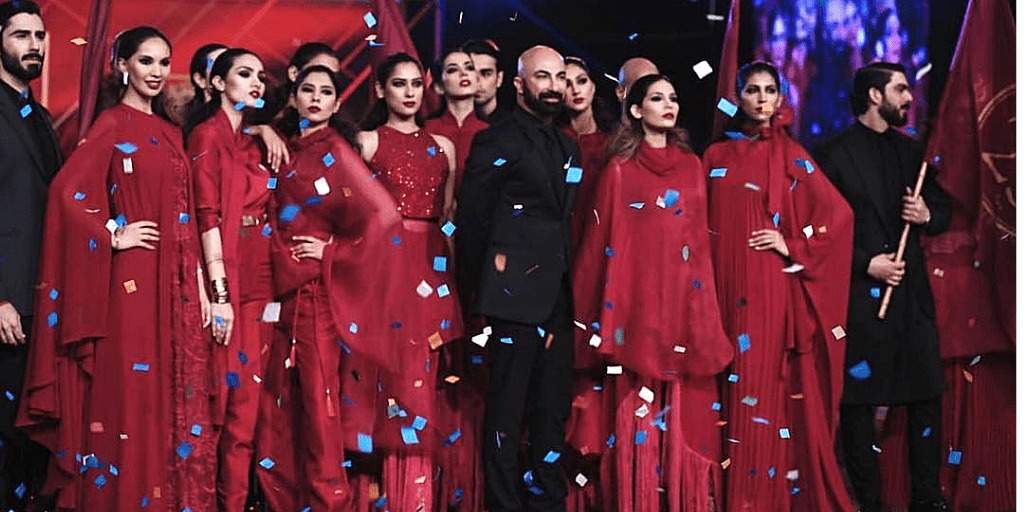 The global economy has been affected by this pandemic – not just the fashion industry. But at times like this, it's crucial for us to act and have a vision as we are industry leaders.
Safety and health are of utmost importance and we're offering home deliveries to clients, we also encourage customers to shop online and set a mutual time to pick urgent deliveries to avoid large numbers of people instore in the best interests of everyone. Luxury prêt is also offered online to protect our team and clients.
Read more: A Time Capsule of Heritage – Inside HSY's New Karachi Residence
That being said – we salute medical professionals working day and night shifts in our best interests and hope everyone stays safe!
Shamaael Ansari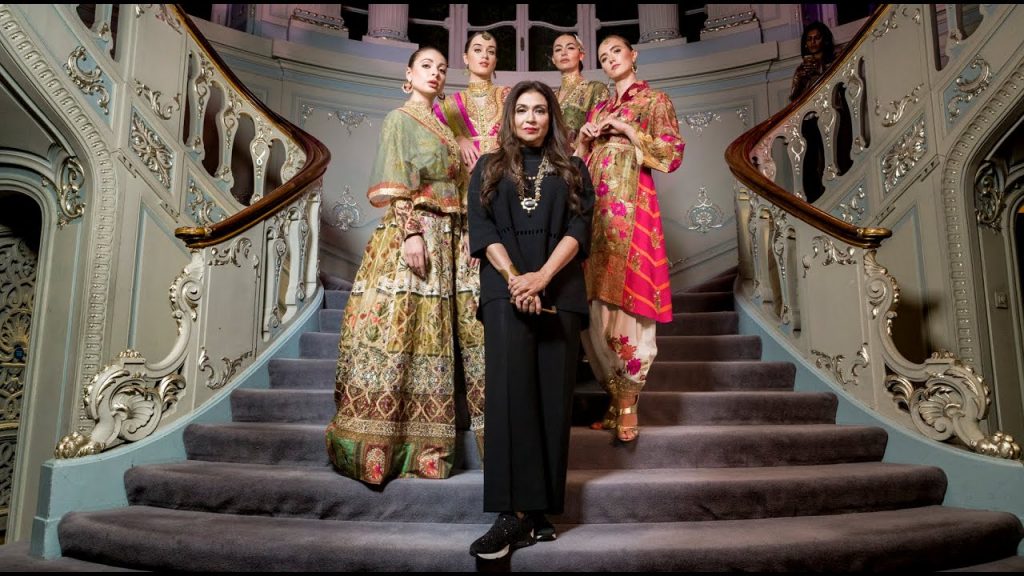 As required, we are following the measures told to us. All safety measures should be taken as prescribed, and all businesses should comply with government rules.
Read more: Shamaeel Ansari: The Last of Her Kind
Sanitization is important. In this hard time, may Allah give all strength and health.
Have anything to add to the story? Tell us in the comment section below.