In its mighty 72 years, Pakistan has seen its fair share of ups and downs, which have defined what the country looks like today. However, come hail or storm, the country has learned to survive anything that comes to it headfirst, due to a few resilient people amongst us who teach us how to endure whatever comes their way, with positivity. One such person is the entrepreneur extraordinaire and the brain, heart and soul behind Khaadi, Shamoon Sultan.
Living a mantra of never going for shortcuts or losing hope, Shamoon has built an empire that is undoubtedly the most desirable in the fashion retail market today. However, if one is to ask him how he got there, the humble fashion mogul would always leave you with one answer – hard work.
Now, talking about precisely those moments of hard work that made Khaadi one of the biggest brands in the country in the last twenty years, his views on the economic downturns Pakistan faces, the expansion Khaadi has done, and what he sees as the future, Shamoon Sultan sits down for an exclusive heart-to-heart with Diva. 
Khaadi is big on celebrating Independence Day each year. What do the plans look like for 2019?
For this Independence Day, we collaborated with Abida Parveen – which is the first time, she's ever working with a fashion retail brand. She's presenting a dua, 'jugg jugg jiay' for Pakistan, that has especially been created for Khaadi and revolves around the ideology we created through our hashtag, #MainBhiPakistanHoon, that we wanted to continue and build upon.
Additionally, last year, we made a lifetime pledge to give all our countrywide sales of Khaadi towards building Pakistan on Independence Day, and we are going to continue implementing that. However, this year we also pledge to do that with all our worldwide sales.
For the past few years and especially in 2019, Khaadi has also been huge into exploring new niches. How do you look at that?
If you look at the last twenty years, we've done something new every few years with Khaadi to outplay the competition and market. We started as a 400 sq ft store on Zamzama Boulevard in Karachi, and we've grown from there to making it one of the largest brands in Pakistan. I also think we haven't deviated because we're still catering to the same retail clientele, the frontend is the same. It's just about creating a new environment but give the same experience they've come to expect out of Khaadi.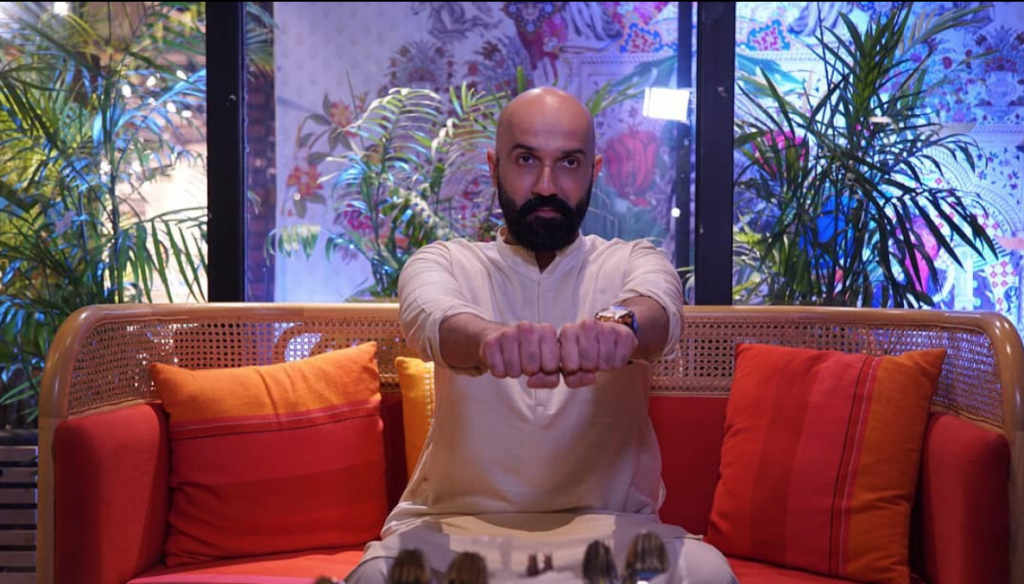 While Khaadi as a brand has become immense, there's a fair share of competition. How do you manage always to be a step ahead of them?
I think we've been fortunate in making Khaadi one of the biggest brands in Pakistan, but obviously, it's because we've been extremely focused on doing that. The market is so big, and there's always room for new people to come in and expand.
We're no longer looking at being just a store or a brand. We are an organisation that comes with a plethora of talent. By the time I retire, I would want for the people to say that we've created the most prominent organisation in Pakistan.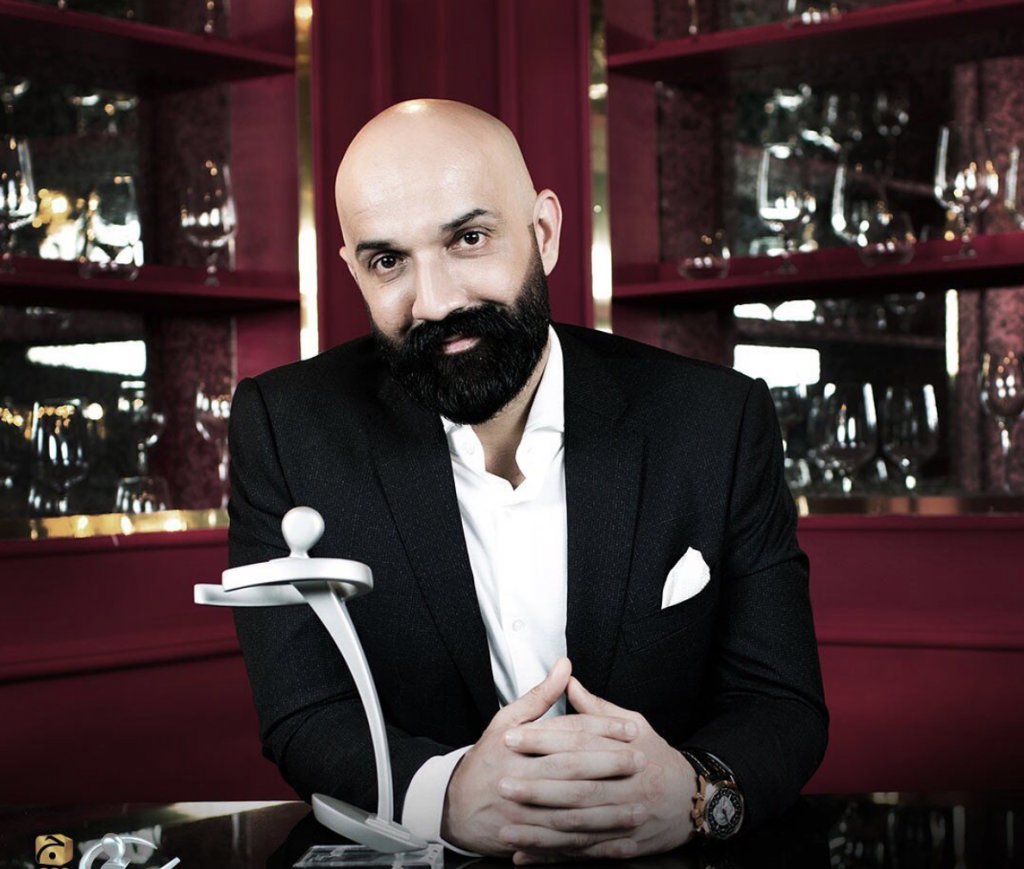 So then, do you feel that Khaadi still retains the identity it created 20 years ago?
We still have the same identity in mind, but now we're not just looking at it as a brand identity, but rather, as an organisation. With certain brands, you immediately connect them to their countries. You think of Emirates, you'd think of the UAE, you'd talk about Apple, you'd think the USA. For all of these well-recognised brands, there is that instant association of where it originated from, where its identity lies. That's the passion we represent, and that's the story we want to tell. To a large extent, I believe, we have achieved that because globally people look at Khaadi now and know where we come from.
This year hasn't exactly been the best due to economic downturns, how is Khaadi managing to steer through this?
Economically, it is a tough time in Pakistan, but I always believe things can't remain the same forever. One has to be strong and get through the trying times. On a personal level, I've seen much tougher times in the past, living in a place like Karachi. There probably weren't economic challenges then but there were massive political challenges, where people would be scared to go out of their houses, and we survived all of that. I believe that was a more significant threat than what is happening today.
In terms of our growth, I don't think this has affected us, as of yet. We're going to be cautious, but we don't need to make any significant adjustment, because I feel that things will be back to normal in perhaps a year or so. As Pakistanis, we need to spread positivity. There's a light at the end of this tunnel. There are 210 million resilient people in Pakistan, and we've come out of more significant problems than this.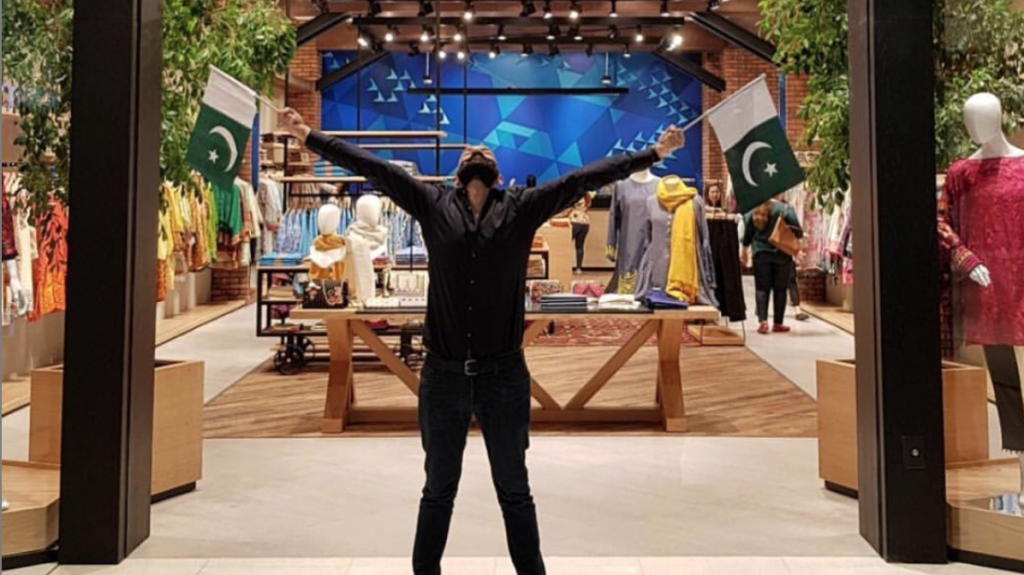 So there's nothing to worry about?
You should always be cautious (laughs). I won't say that I am not worried, but I also won't say that we haven't been concerned before either. We, as human beings, look for reasons to be happy and to be worried. So, if it weren't for economics, there would have been something else to worry about.
With all the success, comes imitation. What are your views on that?
A lot of people look up to us and try to be like us, which I think is enormous. It has never worried me, and I tell my team to come warn me when people stop looking towards Khaadi. There's always going to be one leader and others will follow. So, I think it's a far better position to be followed than to be following someone. It's always good to be the one others are looking up to.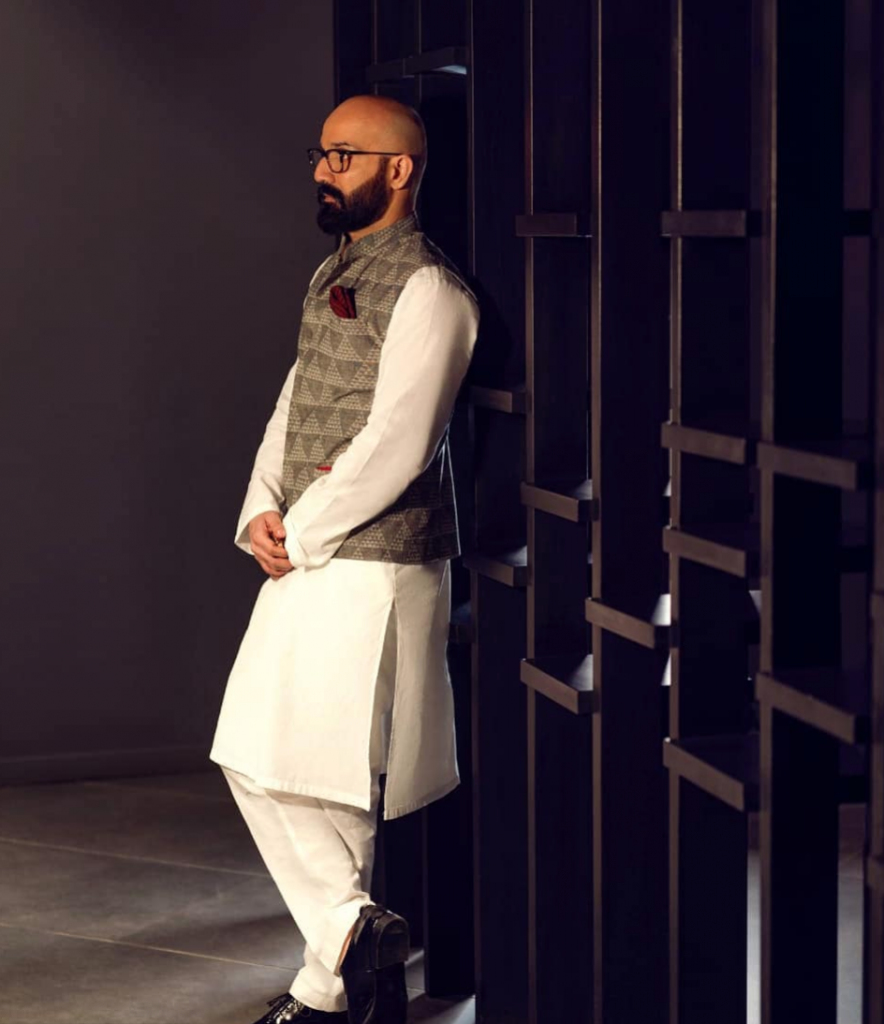 Who do you look up to?
A lot of companies! Not just fashion. Any brand that invests on brand building and does not compromise on design or aesthetics, those are the real winners.
Is there anything that you do want to say to those brands who get 'inspired' by Khaadi then?
Khaadi is taken as a benchmark of success in the retail fashion industry by many today. For anyone who does get 'inspired', I won't say that they don't have their own identities, most of them do. Similarly, they all have a strength or something good that they do on their own as well. If you combine that with the thought that there's always an opportunity to learn and improve, then each of us can do that by looking at each other. I am sure someone must have a quality that we can learn or grow from and if so, then why not. It is all about learning.
Khaadi has also been a major supporter of women empowerment. Tell us what are the latest steps the brand has taken to empower women in workspaces?
In terms of workforce, at our offices, about 43 per cent of our employees are women. We encourage women in our organisation, and we make sure we take care of everything – we provide them with transport, we have nurseries at our head office, and we have an hour less of work for the women working. I think it's necessary to encourage women to come out and work and we hope that the above-mentioned steps will help do that.
So, what are the big plans for the years to come?
At a stage where we are, we no longer make a one-year strategy or view. We have a five-year plan, and we are working on it, and despite this economic downturn, we are not going to deviate from our plan. We believe what we are doing is right, and we are not taking any shortcuts.
There's a lot to look forward to despite all that's happening around us. Any parting words on that?
When I look at my success, I attribute it to Khaadi being such a beloved brand of Pakistan. The ownership of this brand, by our customers, is our biggest strength. Looking at that, leaves you feeling so incredibly blessed! It is, therefore, mine and Khaadi's most significant responsibility to maintain that.
Have anything to add to the story? Tell us in the comment section below.