A crisp white façade stood in front of me in the glaring summer heat in Karachi. The songbirds chirped, and the noise of the ever-growing dystopian metropolis faded in the background. It was almost like standing on the borders of temporality, as the pristine poolside and the lush greens of the garden impelled memories about the time that once was. Then, in one snap, the present became a reality, and in front of me, HSY.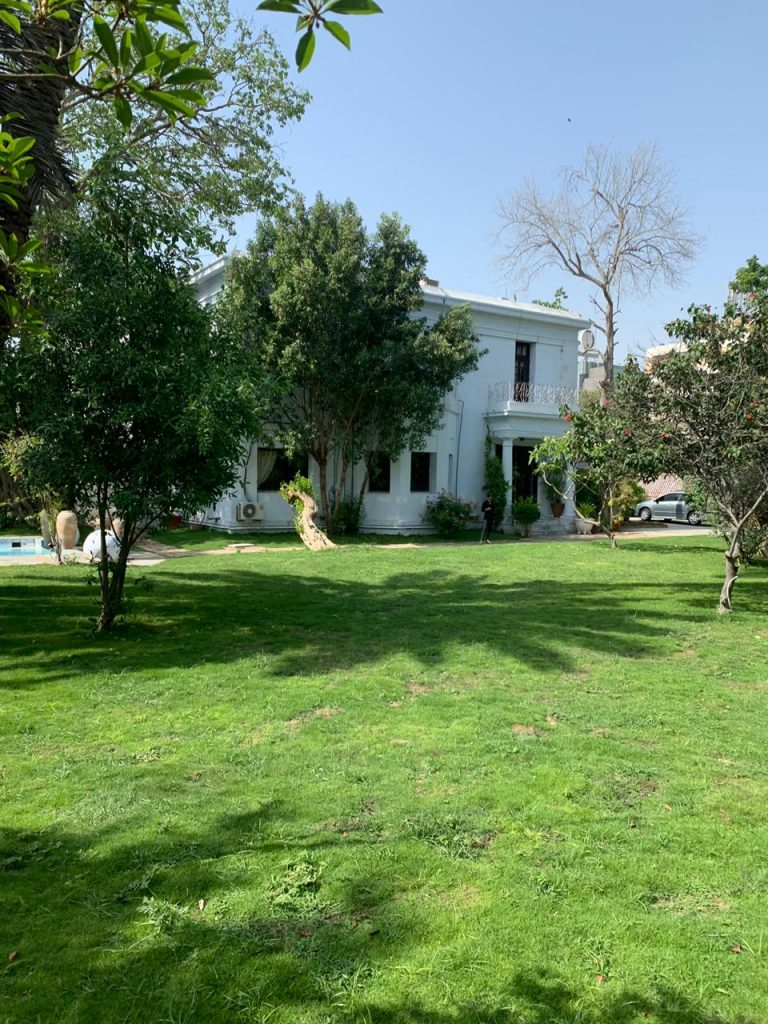 A warm hug welcomed me to Sheru – or as the world knows him, HSY's 100-year-old 'residence', and it encapsulated the whole meaning of his new abode. It resonated a warmth that one seldom sees in the lifeless, sprawl that Karachi'ites call their homes – and truly, like the couturier himself – who had just gotten back from the gym, the surroundings exuded love unlike any other.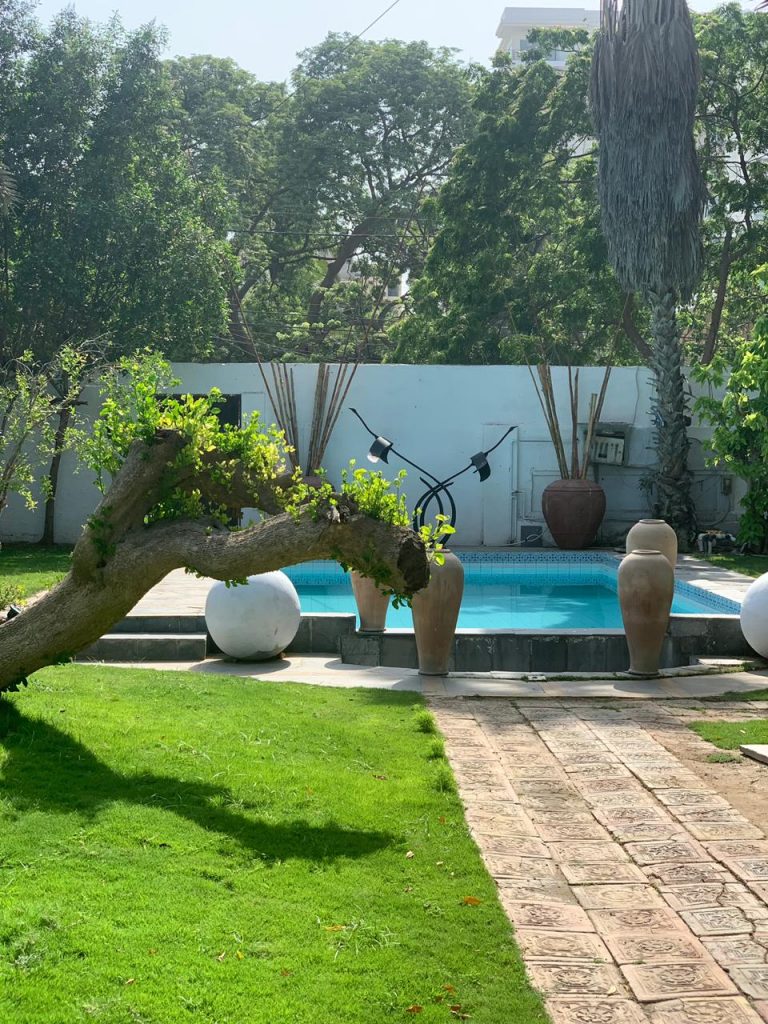 "It's actually the former Chief Justice House of India," HSY revealed proudly as he took up the role of a guide through his residence. "It was completely dilapidated, but we brought it back to life."
And, bringing it back to life, he did.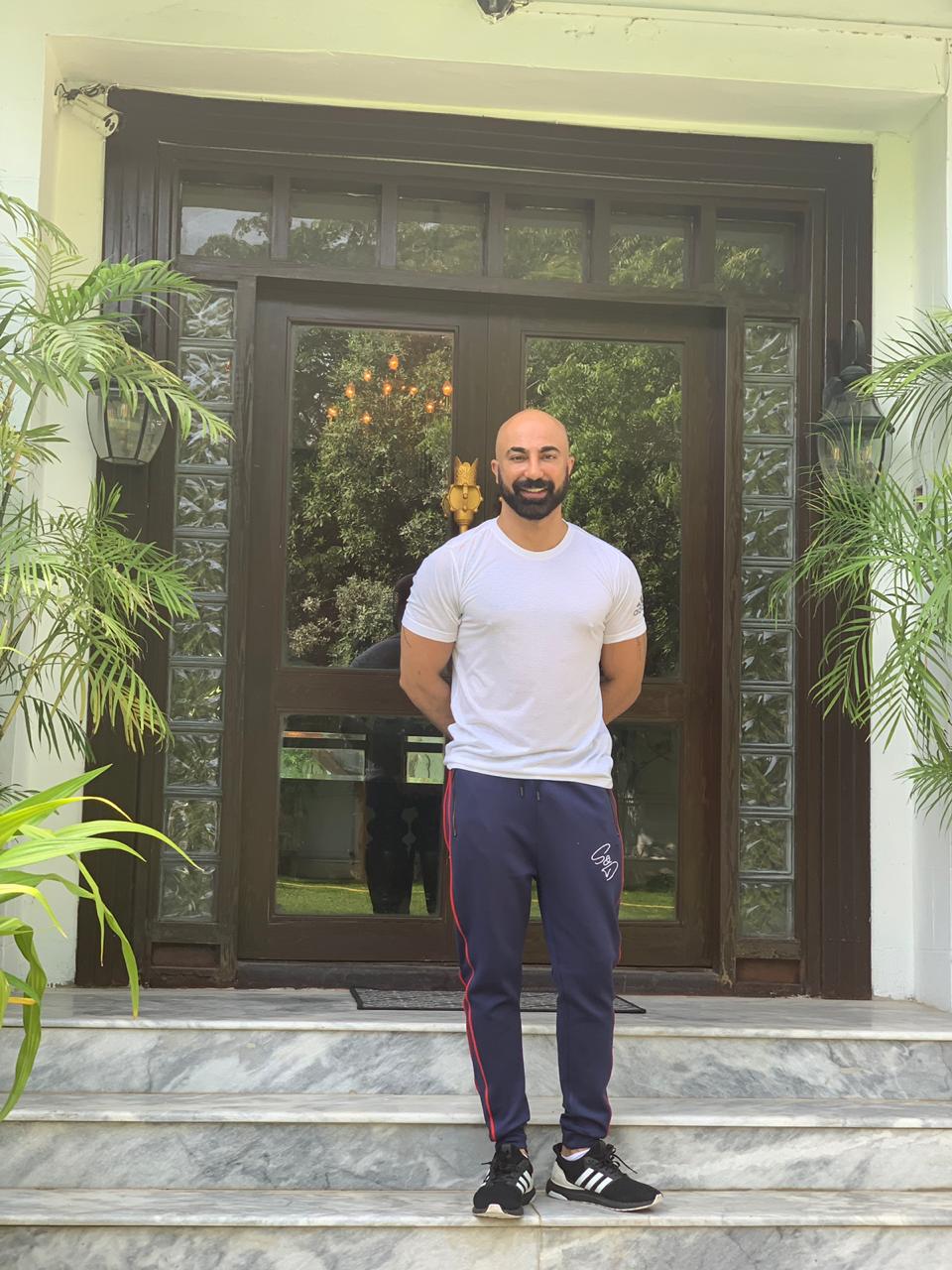 Situated smack middle in the colonial lanes of Bath Island on Mary Road, the house that must have been a centerpiece in the imperial history, for many years lied in a state of decrepitude as the city grew into its monstrous self without an ounce of care about the days prior. But, today, it stands tall, like our host, in all of its restored glory, complete with a tortoise who is as old as the house is!
"The vision is to scout, reconnect with and restore former houses of legacy, creating a new momentum and soul for each space the brand occupies," he said. "The brand itself remains agile, believing in developing and reviving new spaces for the brand across different cities, lending itself to the architecture and history of each area and city and also drawing on all these elements of restoration within the HSY design ethos."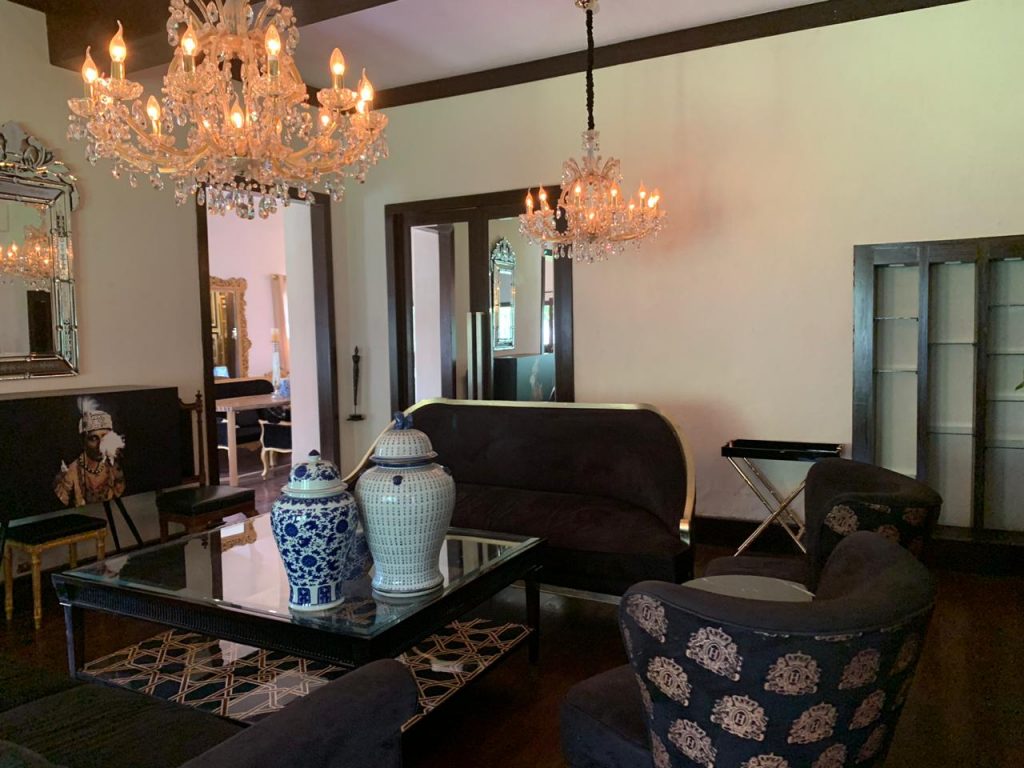 There's so much more than just the ethos of restoration in this house, however. There's a true sense of heritage and it seems to have provided this new energy into Sheru as well as those who come to his house – that is replete with mahogany wooden floors, doors complemented with Roshandaans, and furniture that is an ode to the confluence of the contemporary and the colonial.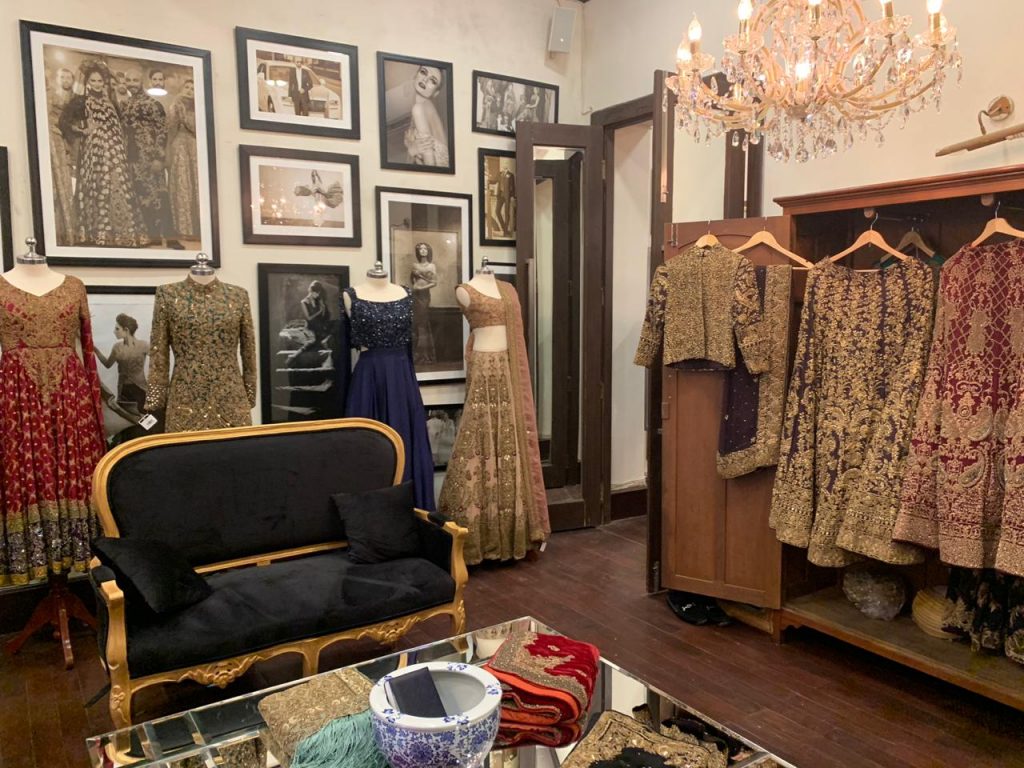 In the luxurious floor-map of the residence, space has been divided amongst his studio, which takes up half the part of his lower floor along with his entertaining spaces, whereas, the floor above, houses his private chambers, and his office, which all befittingly scream heritage and luxury intertwined together.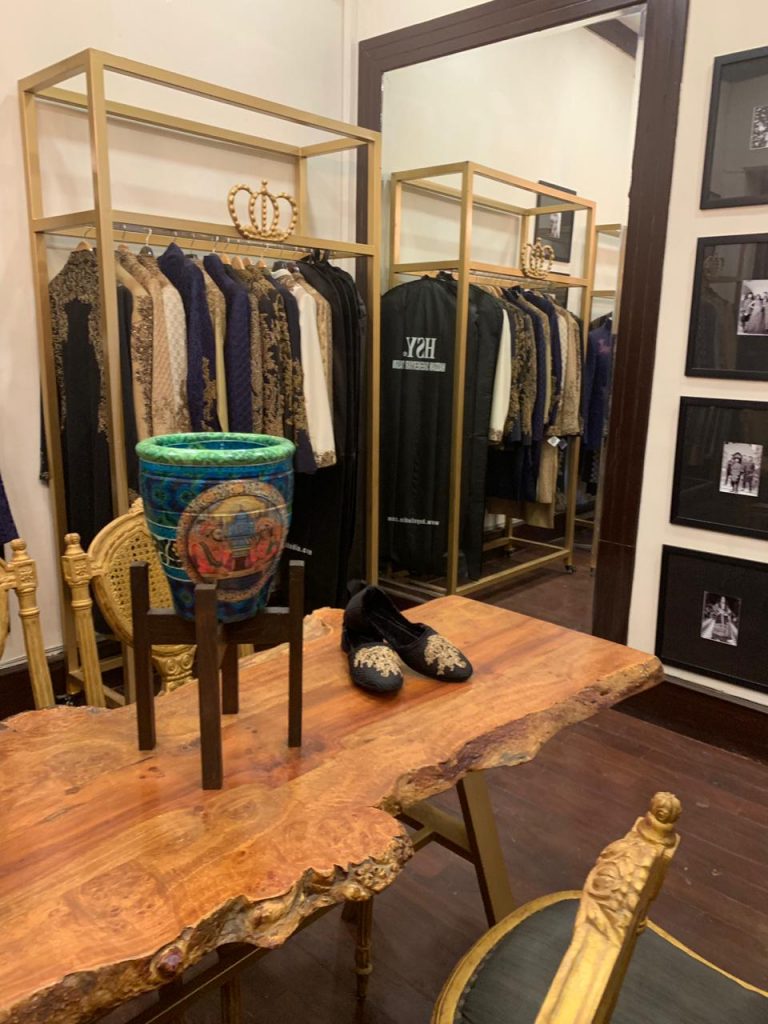 "The journey of the brand is obviously linked to the journey of the human being, and since my own journey has taken so many different forms in these 25 years, I feel it has come a full circle and I have come back to where I started," HSY explained, talking about why he chose this space. "So being where I was, I mostly wanted to think of a space where I bring my clients to. I feel today, the client is no longer the business, they're the passion."
Also read: 7 menswear collections to make your Eid better!
But, the space speaks volumes of a changed HSY. It speaks of Sheru, who today, does seemingly believe in his own passion for his clients rather than the business he makes. He's a designer who may have the economics of things in his mind, but his passion to entertain and living his life in the comforts of luxury and selling that idea has taken up priority.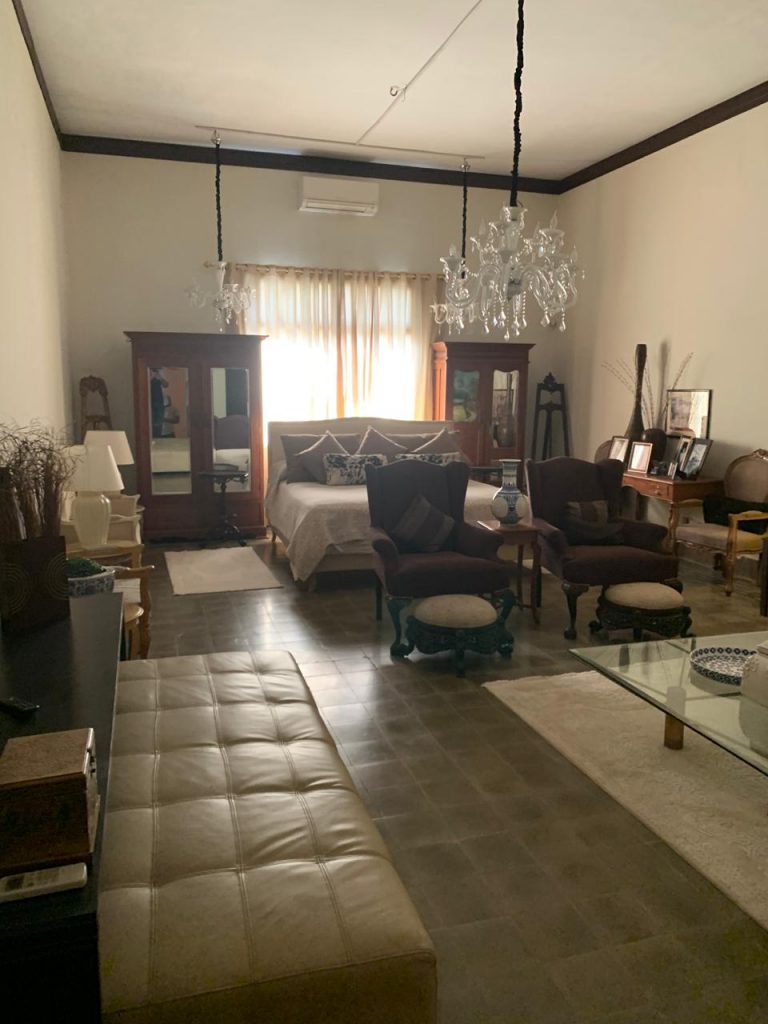 "Coming back 25 years, I have realized my heart belongs in luxury. I have always been the maximalist, I have always been over the top, and I have always loved telling deeper stories," he said. "I am a huge family guy and I have always believed it's not about me but the generations before me. I think every Pakistani is like that, we're a generational society and we haven't evolved from nowhere and on our wedding days we want to talk about that through our clothes and heritage."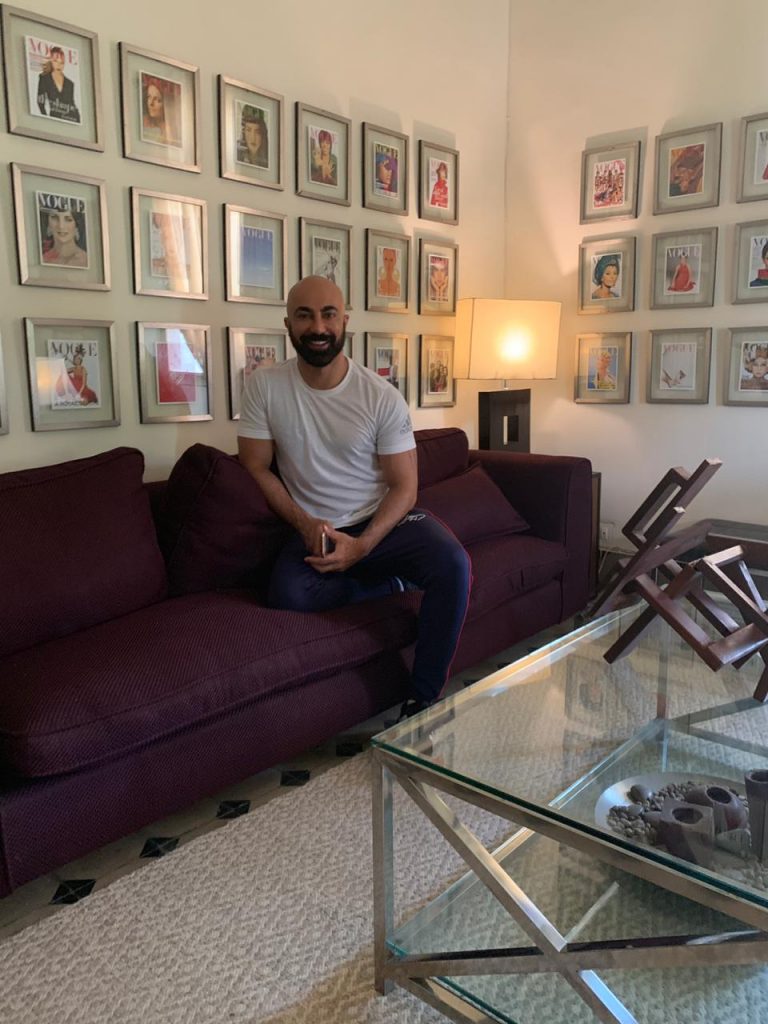 Being the charmer that he is, Sheru spoke at length about his house and his dreams of weaving luxury into the lives of those who want it. However, before I knew it, it was time to bid adieu to the beautiful space that has so ingeniously captured time within itself. But, before I could leave, the designer made it clear – the space is for all those who want to come and be a part of heritage, regardless of whether they're his possible clients or not, and truly, that reminded me of an HSY of the past who has always had a positive aura around him in a city which often doesn't.