The world of fashion is ever-changing, and just about everybody has felt the change. However, those who remain above the game and make sure to go against the current have become iconic names in today's day and age. One such example is the always colourful and seldom politically-correct, Nomi Ansari, who in his two-decade-long career has been a breath of evolution in the industry.
Now, celebrating the success of twenty years, Nomi sits down for an exclusive chat with Diva about what he's seen in the past, what he plans on doing today, and what 2020 holds for the couturier…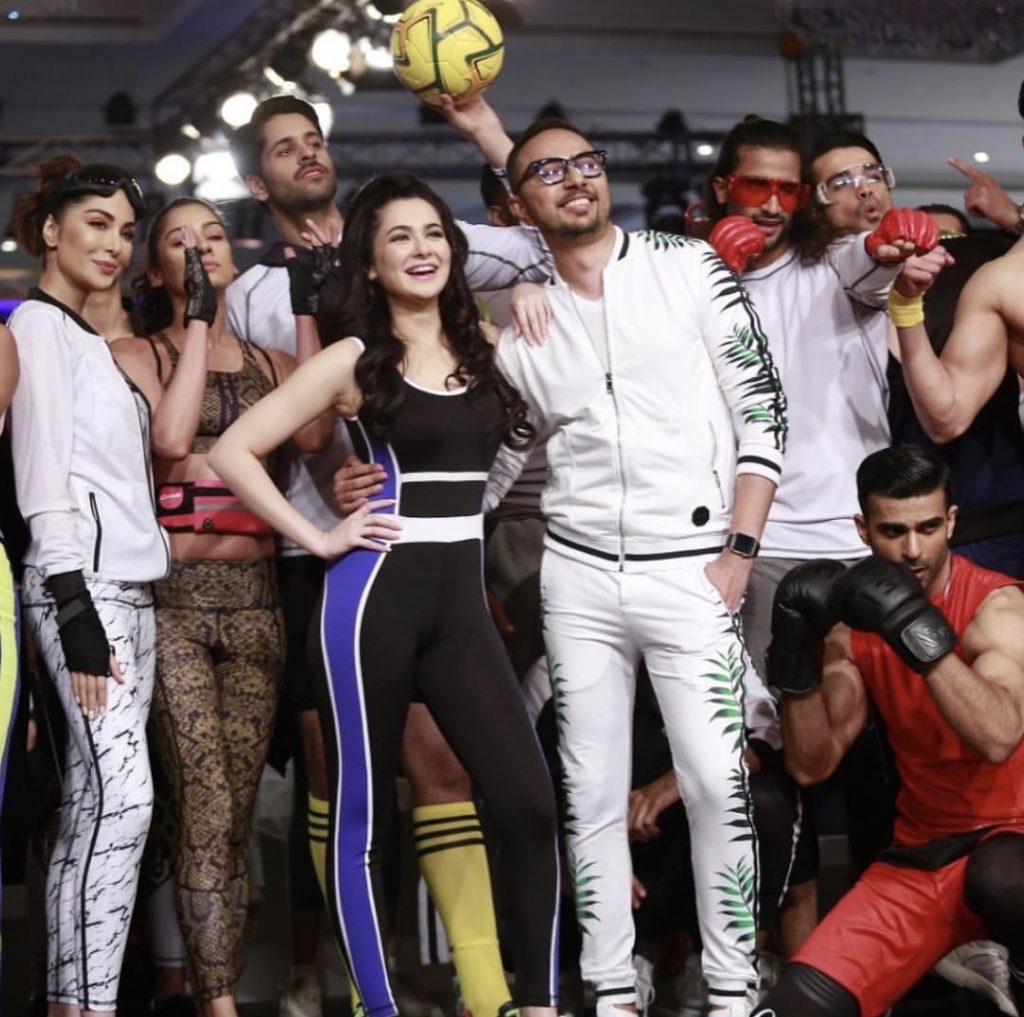 Twenty years in the industry – how do you plan on celebrating that?
I still can't get over the fact that it's already been twenty years and to celebrate that there's a lot in the pipeline. I want to do a couture presentation because the whole idea of a solo show, I don't think people in this country are on the right track. It has to look beautiful, have a great visual effect and has to be an experience. So, I want to do something like that, that people could fall in love with that.
Others have done solo shows too – do you feel that's added pressure?
I don't think so. I think it varies from person to person, and I am really hands-on when it comes to my work. I like to do my own things, from dusting and cleaning to research, I work with a team on every little thing. I think it's about your own vision, and I know how to achieve it. People with big budgets maybe weren't able to do it because of their surroundings, but I know I'll be able to do it.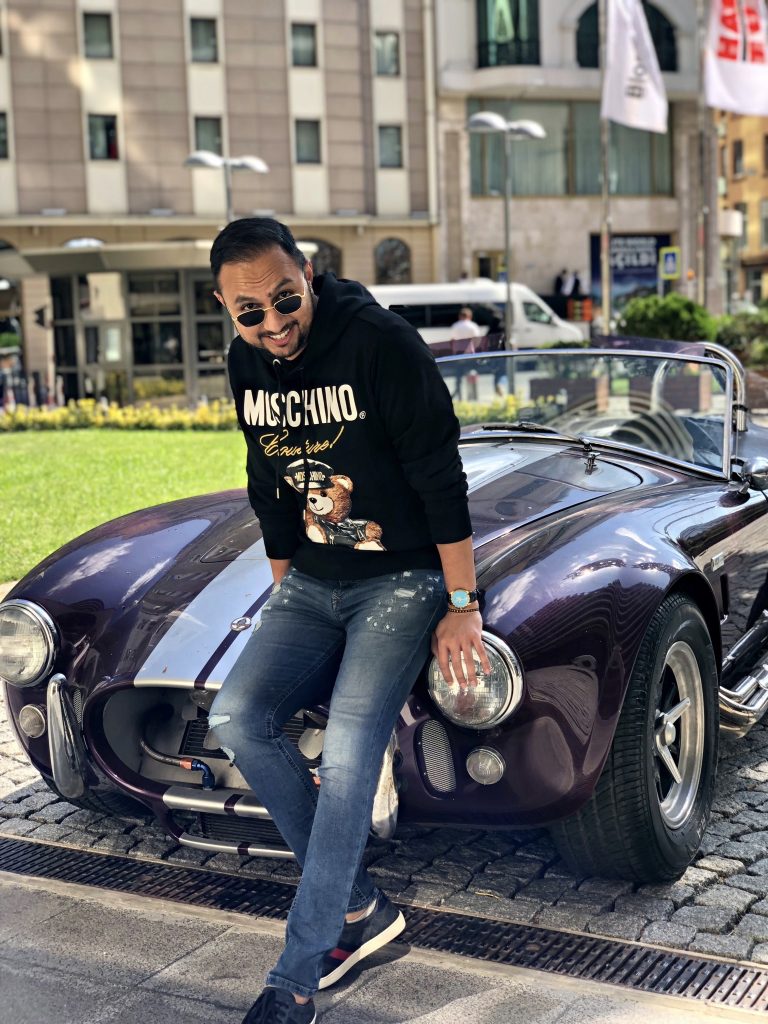 Can we get a hint of how it's going to look?
It's going to be a kaleidoscope of colours and will be vibrant. It's going to be theatrical with lots of energy, and It will be of an international standard, that's for sure.
Decades in the industry also means seeing a lot of changes – what is the biggest one?
The most significant change has been the onslaught of social media. It changed the whole dynamics of design. It changed things upside down. People were more hardworking and friendlier earlier, whereas now, one can buy everything – from likes and followers to buyers, so what you see is an illusion. In the past things were clearer; there was no concept of the hashtag. Now, it's less work more hashtag.
Another thing was style, and no one has a built-in style now. Vinnie [Vaneeza Ahmad] was one example who had so much style. One doesn't get to see that today.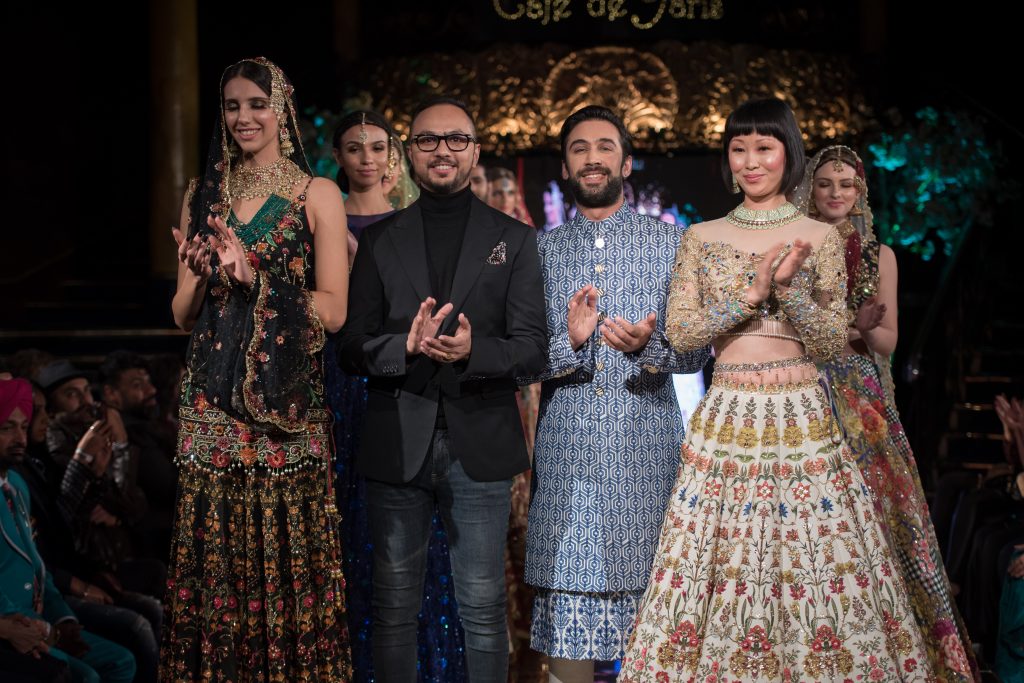 So, has craft died?
Definitely. Craft is dying, and it needs someone to save it. Thanks to Pinterest and Google, people end up copying things; it's not inspiration. There isn't anything original now. There are more brands now, but everyone's doing the same thing. I think the biggest success story in Pakistan is Khaadi, and now everyone's copying them. Retail is a different market, and this trend business needs to stop.
How important is social media then?
I don't believe in social media, but it is a part of my job, so I have to be on it. But, I think your product should speak for itself. Social media does, however, play an essential role in selling the product globally – only if the product is strong enough.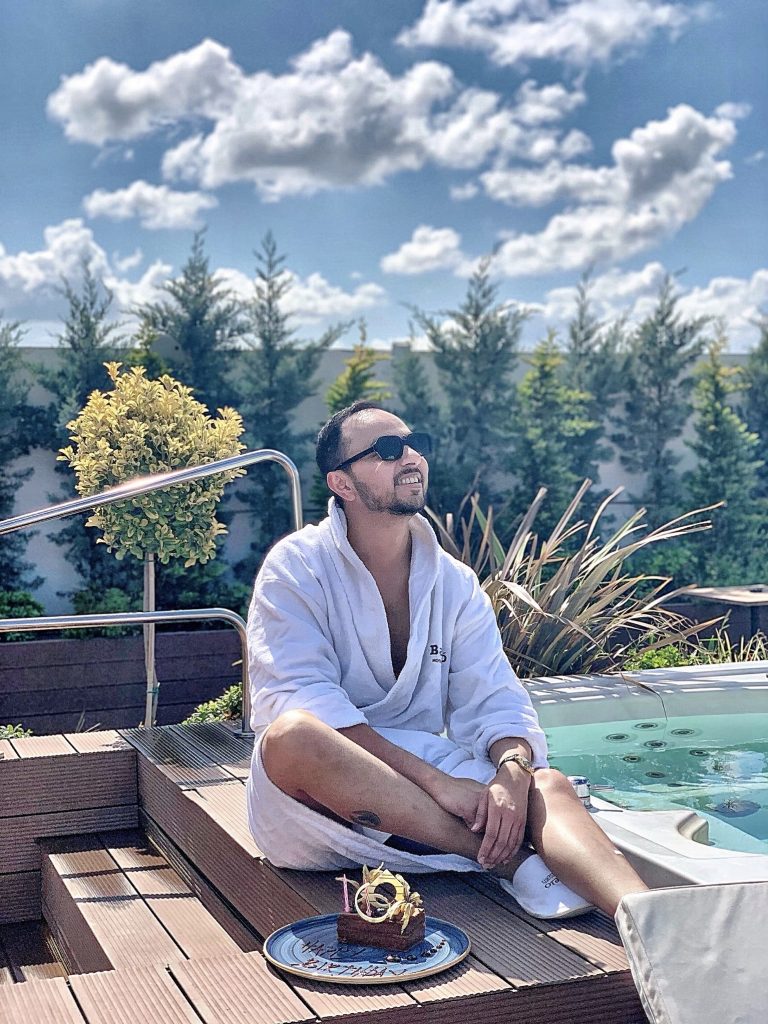 If you were to give a percentage of how much is craft and how much is social media power today. What would you grade it?
I would give full marks to the PR companies and apps which help people buy followers and likes because that's how people are working today. I believe it's a 50-50 market right now, but it's going to go 90-10 soon where social media will be taking over craft.
Then has there been anything positive in this digital media age?
I think what has changed is that when I entered the industry two decades ago, I saw a lot of insecurities around, that has changed. People are now more welcoming, and everyone's working on the same platform. In those days, it was a war between the seniors and the juniors. It's the other way now, and the juniors have more attitude (laughs). Another change is that we now have a fantastic set of new professionals, from models to photographers who are just great!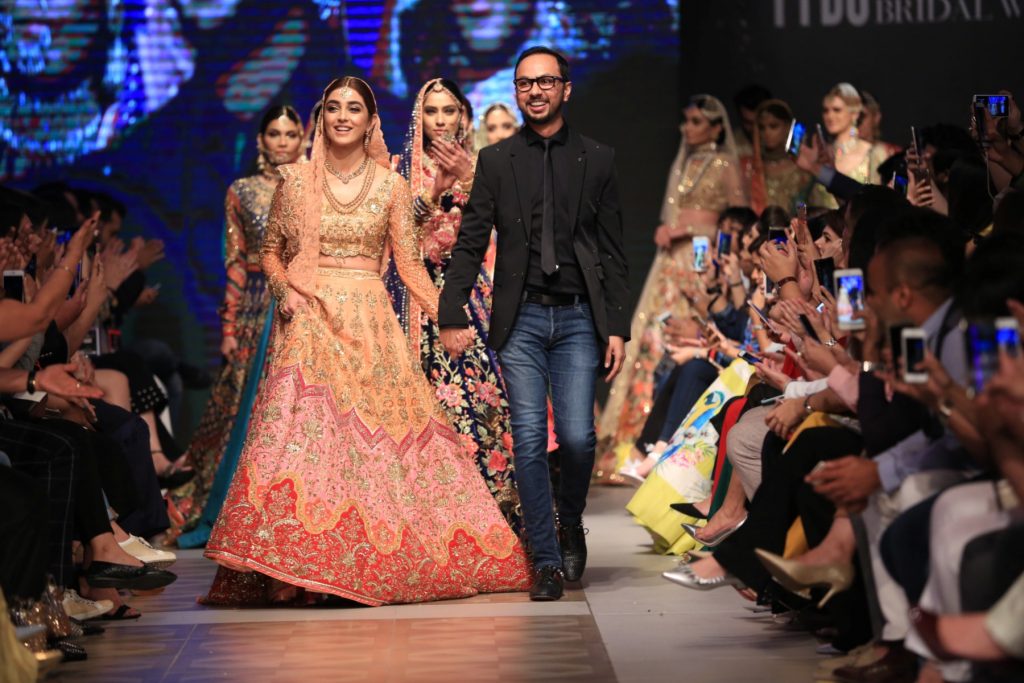 Who is the new talent that you like?
In photographers, I love working with MHM, Azeem Sani, Stop Style, and Shahbaz Shazi – they are fantastic to work with. In terms of models, there's a whole new breed out there, for example in male models, there's Aimal Khan, Nabeel Zuberi, Omer Shahzad, and Shehzad Noor who are great, while in female models, there's Sadaf Kanwal, Mushk Kaleem, Alicia Khan, who just are brilliant to work with. The energy has completely changed now.
Apart from new talent, are there other designers who you like?
There are a couple of people I look at fondly, such as Faraz Manan. Bunto apa is always really good to look at, along with Faiza Samee who does great colours, layers, and textures. When it comes to silhouettes and cuts, no one beats Imrana at Body Focus Museum. The rest, I think are just social media made people and I don't know why people rave about them.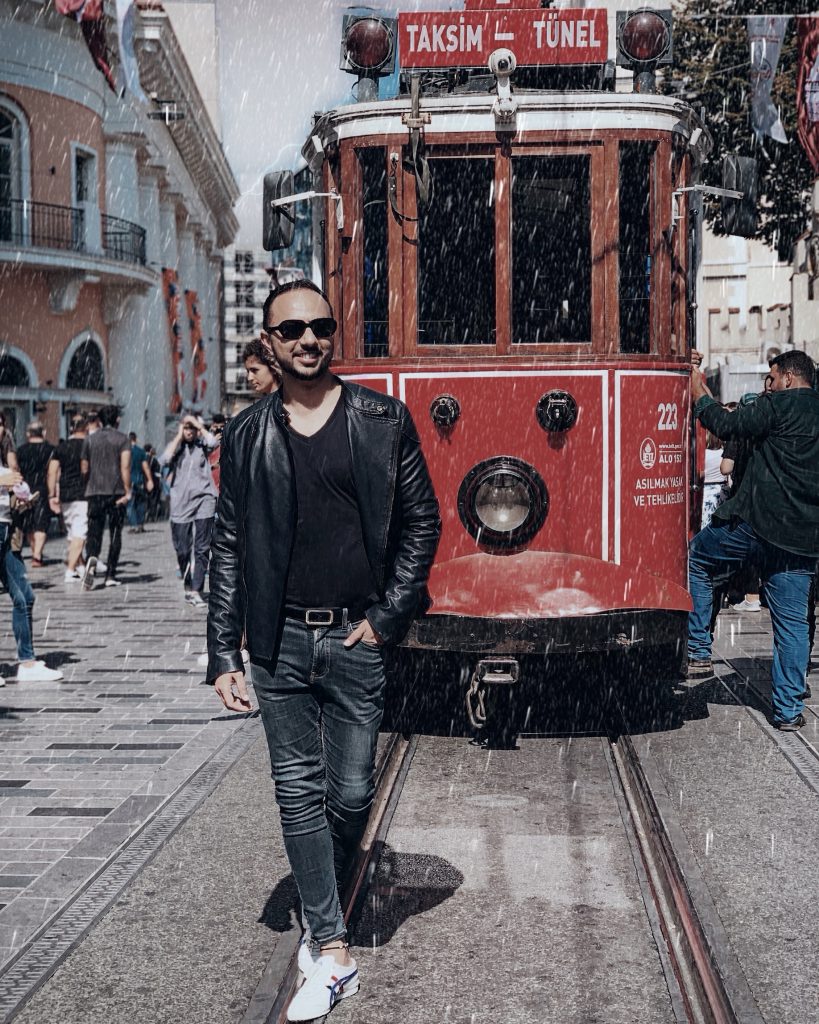 A big issue today is the economic downturn. Has it affected you?
It has affected everybody, and it's not just Pakistan but a global issue at this point. Especially in retail, with the 17 per cent sales tax, everybody's hating it and so do I. but, we have no other choice. It's challenging to sustain a business when you do not have investment from outside, so I have to look after everything. There are tons of overheads
Have you taken any steps?
We're working even harder, that's about all that we can do!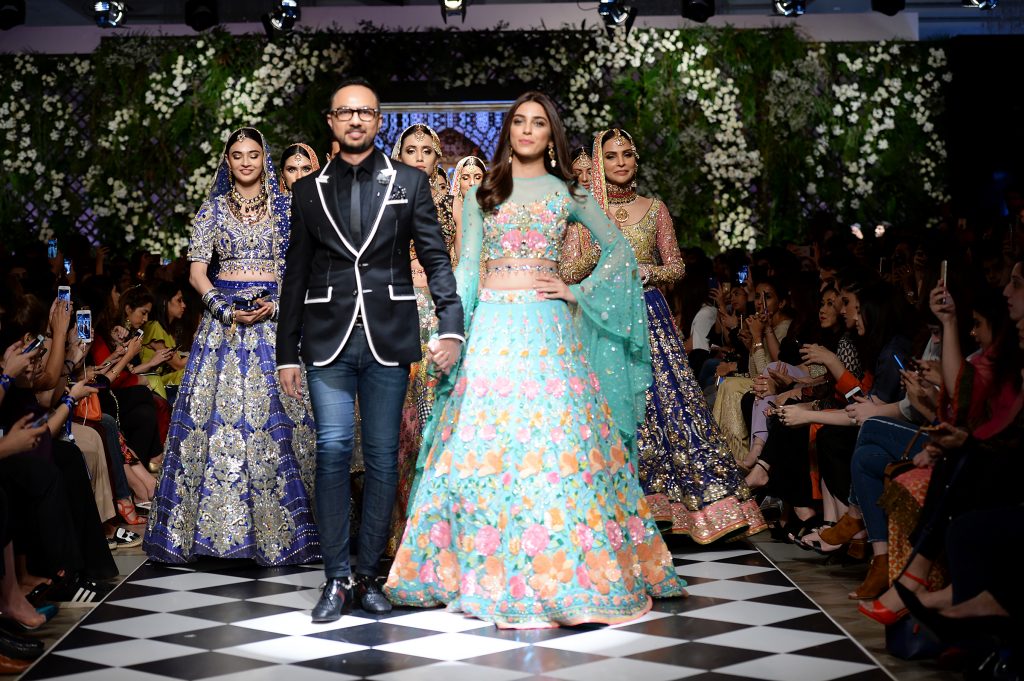 You've been a big part of fashion weeks – how do you see them in today's day and age?
I think fashion weeks have become a mess. It was at least a reputable platform earlier. Now, it's a whole money game, and anyone can stand up and buy a slot after a brand like mine which is twenty years old. A Shagufta or Shabana can have a show right after. That's what the councils are doing wrong. We work so hard to complete a collection, and one doesn't even get enough time for dress changes because there are a ton of designers in the line-up each day. We need to stop adding each and everyone's sisters-in-law into the slots and calling them 'designers.' Let's, please make credibility a part of our fashion weeks.
Another issue with fashion week, is not following seasons, how do you see this?
It doesn't look visually attractive. It turns into a circus where there's no flow. A mood needs to be created, and that isn't happening. Fashion weeks are turning into jokes now. I have always had a good connection with PFDC, but this time I wanted to do my own thing. We deserve doing something that we want to do, not what the council wants me to do. Everyone should be given an equal slot and time to prepare, and that really doesn't happen.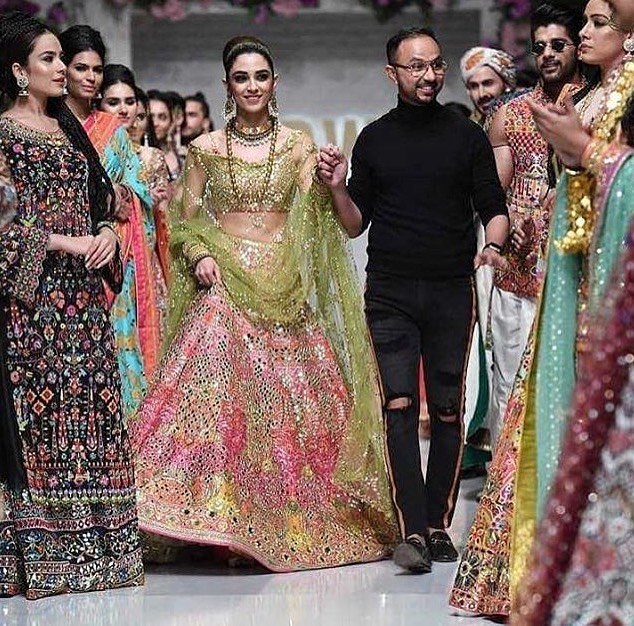 So, two councils in Pakistan has been a norm for a long time now  – how is your relationship with them?
PFDC has been an extremely organised institution in comparison to FPW. There's always a surprise with the latter, and it's been difficult to work with. Designers can't guide designers. One has to celebrate fashion, instead of bringing out grudges.
Speaking of grudges, there's a culture of banning. How do you see this?
I am totally against it. I think if you don't like one person you can ignore them, you can't just ban one person. If it's personal, don't involve work into those issues. Whether it's a show or an event, one has to meet people graciously despite them being against you. People can get viciously personal, but one has to remain calm through it all, be it through reviews or in front of your face.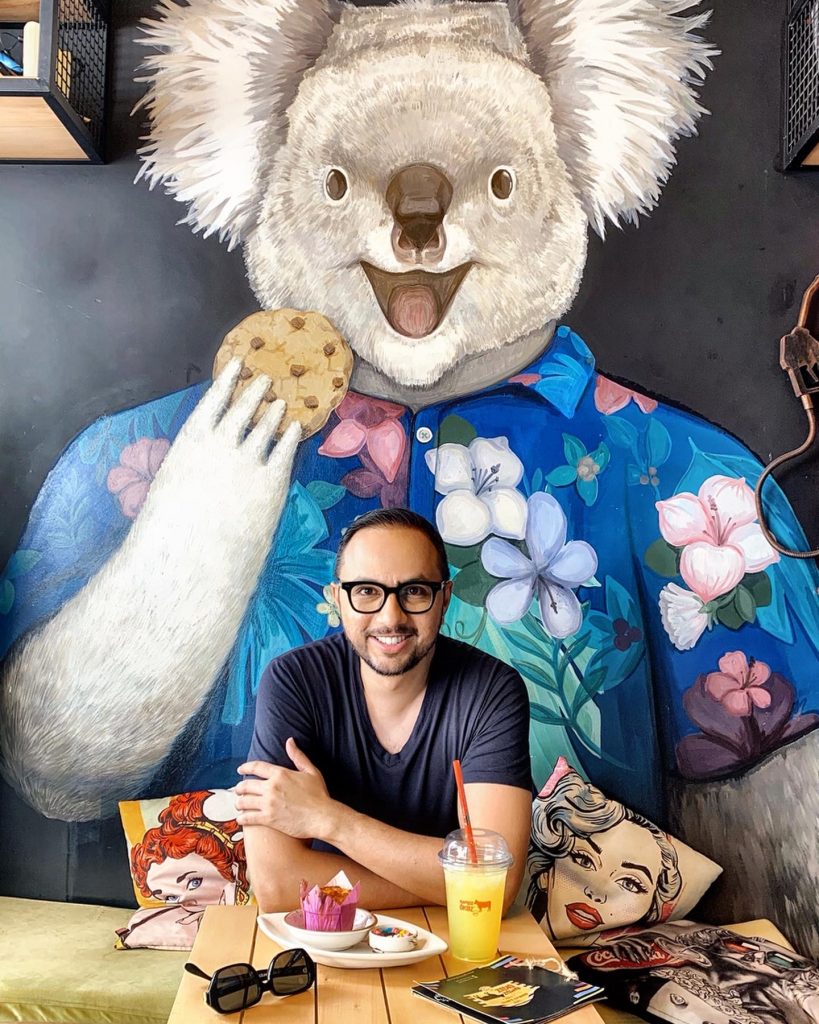 Reviewing fashion – there are now influencers who do the jobs of journalists. Do you agree with this change?
There are influencers out there who are completely using the platform for all the wrong reasons. I get tons of messages which want to 'collaborate' by which they mean asking for freebies. What sort of credibility is that? You can't be a journalist when you don't know fashion terms. You can't sit and google things, and please learn a bit. By wearing wacky clothing, you can't be a fashionista.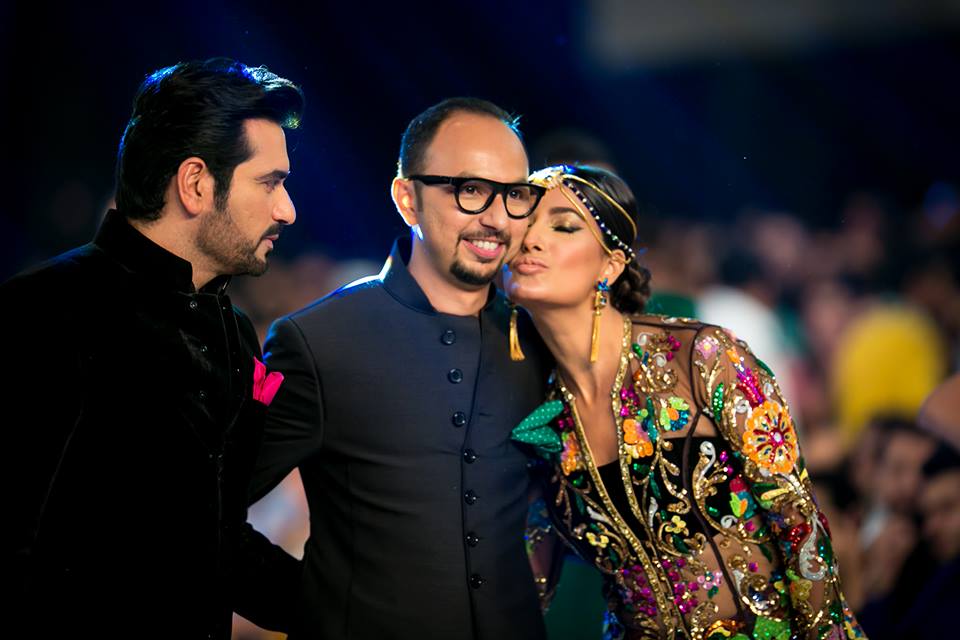 With 2020 inching nearer, what do you plan for the new year?
There's a lot to do! There's a plan to do '20-20-20', which is 20 years of celebrations with 20 looks in 2020. We are working on a kids' line, a menswear line, a new retail store, a lot of things in a pipeline. But, the significant focus will be the concept of making everything in Pakistan and proudly celebrating that as a statement.
Have anything to add to the story? Tell us in the comment section below.