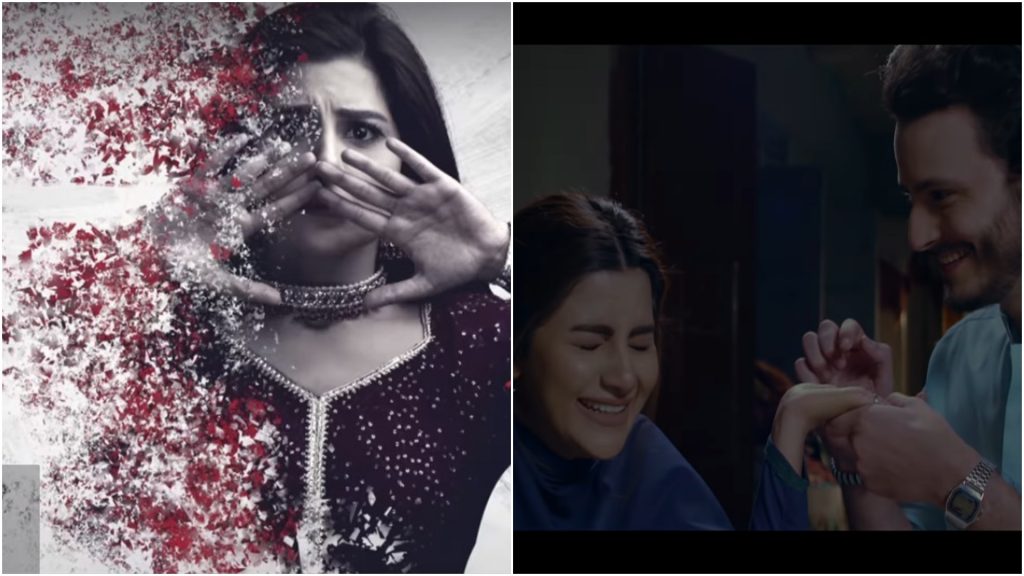 ARY Digital just released two teasers to its new drama titled 'Surkh Chandni' and it has left us utterly speechless!
In the teaser you can see Osman Khalid Butt promising to be by Sohai's side no matter what, 'chahay aandhi aye ya toofaan, ya koi bhi mushkil. Main hamesha tumhare sath rahunga.' To which a teary eyed Sohai replies 'kabhi bhi nahi chhorogay?' and he says 'nahi, kabhi bhi nahi.'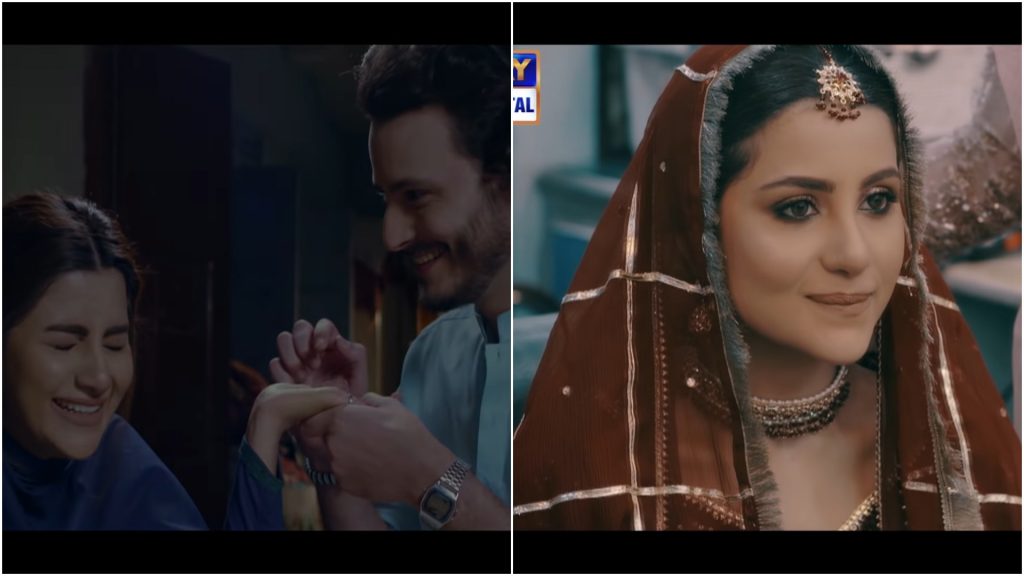 Next we see Sohai making a beautiful bride and as Sohai is going towards the taxi, a man comes by and throws acid on Sohai's face.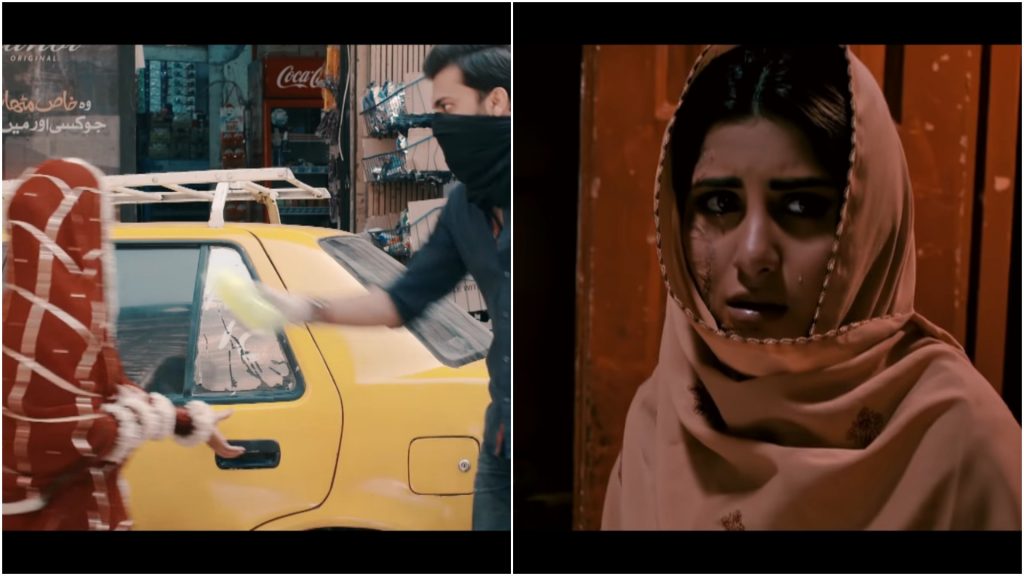 Next we see Sohai shattered to see the after effects of the acid attack and a helpless Osman seeing her struggle. We also get to see how Sohai's family treats her after the attack, accuses her of having an affair with the man who threw the acid, we also see the family being disgusted by her burns and she is kept in isolation, away from the rest of the family. Absolutely bone-chilling!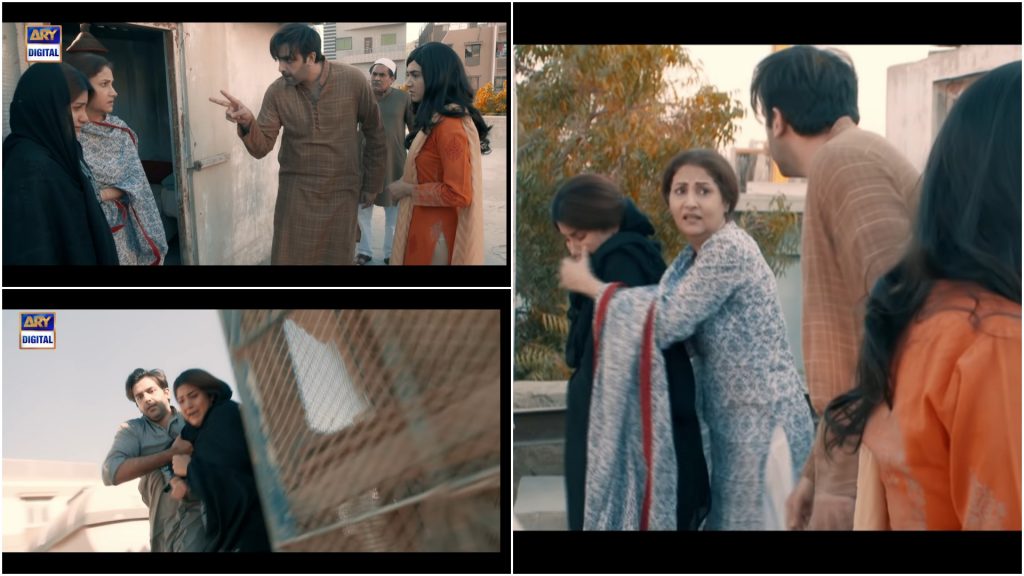 Osman Khalid Butt took to Twitter to share how this has been one of his most challenging and most 'emotionally devastating roles' to date.
Content warning: acid attack, graphic imagery

Surkh Chandni, perhaps the most emotionally devastating play I've done, premieres soon only on ARY Digital.

Directed by Shahid Shafaat
Written by Asma Nabeel
Starring… https://t.co/RuaA0FoHXS

— Osman Khalid Butt (@aClockworkObi) May 29, 2019
As the teasers were shared, many celebrities from the industry shared how they couldn't wait for the serial to air. Both Sohai and Osman were showered with love, praise and lots of good luck by their fellow colleagues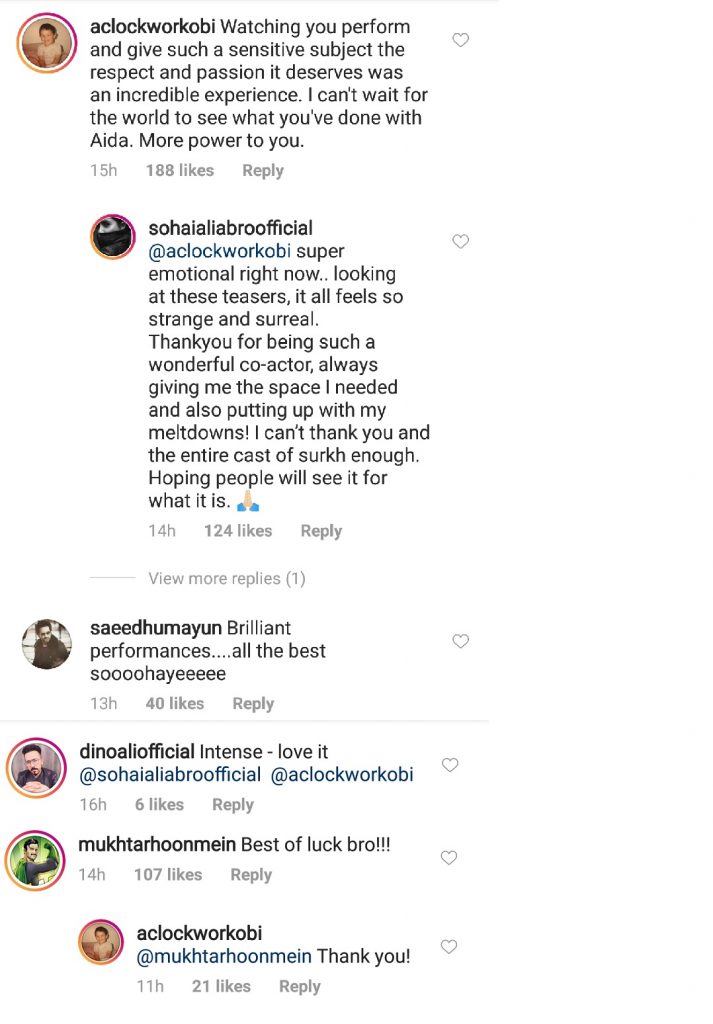 The fans too were thoroughly impressed with the teasers and expressed how grateful they were for channels coming out with such good quality content. They lauded both Osman and Sohai for taking up such bold roles.
The way just watching that last scene alone is devastating. I'm actually a little bit teary.

— Zainab can't go Wembley anymore 😔 (@zainababab_1997) May 29, 2019
Honestly, we can't wait either!
This looks amazing! CANNOT WAIT

— AsfiYa (@AsfiYaHum) May 29, 2019
Go team Surkh Chandni!
So proud of you and everyone involved in this project. Just saw the teaser. 👍🏻 can't wait. Definitely watching it. Good luck. SO PROUD!

— تَجّل (@gryffindor9611) May 29, 2019
GIRL POWER!
Shows like this is precisely why we need more female writers, directors, producers and talent in the Pakistani entertainment industry.

— Zinnia Bukhari (@ZinniaBukhari) May 29, 2019
Yes!
Super excited for this. Really hope it helps to change hearts and minds. Looking forward to it decreasing the incidents, increasing acceptance and helping build the momentum for getting the Comprehensive Acid and Burn Crime Bill. Also, super proud of you for doing this, Obs 💜

— Qaiserina (@qaiserina) May 29, 2019
We're sure it will
So proud of you and everyone involved in this project. Just saw the teaser. 👍🏻 can't wait. Definitely watching it. Good luck. SO PROUD!

— تَجّل (@gryffindor9611) May 29, 2019
Aameen!
Surkh chandni! The thing that is most scariest in our society. May it proves to be a voice for all the women suffering from attack and May Allah SWT ease their pain and bless them with bestest. #SurkhChandini

— Nawal. (@ItsButterstar_) May 29, 2019
Same!
Very brave and bold of @aClockworkObi for bringing out such sensitive issues with utmost grace and dignity. The breaking of stereotypes ain't easy but boy, you know how to change the game!👏🏻❤️ Proud fan!🙌🏻#SurkhChandini #Baaji

— Nada!🌸 (@HaleemNada) May 29, 2019
We are so glad to see our industry talking about themes and topics that need a lot of discussion and awareness. Not just Surkh Chandni but dramas like Inkaar, Ishq Zah-e-Naseeb, Cheekh and Baaghi point towards problems that need discussion and show the realities of the society that we're living in. We are so proud to have dramas like these being telecasted in Pakistan and we hope that with awareness we can create empathy in the masses for the victims and also show the damaging effects of such incidents and how they can completely alter the course of someone's life. Super proud of team Surkh Chandni for speaking up against acid attacks.