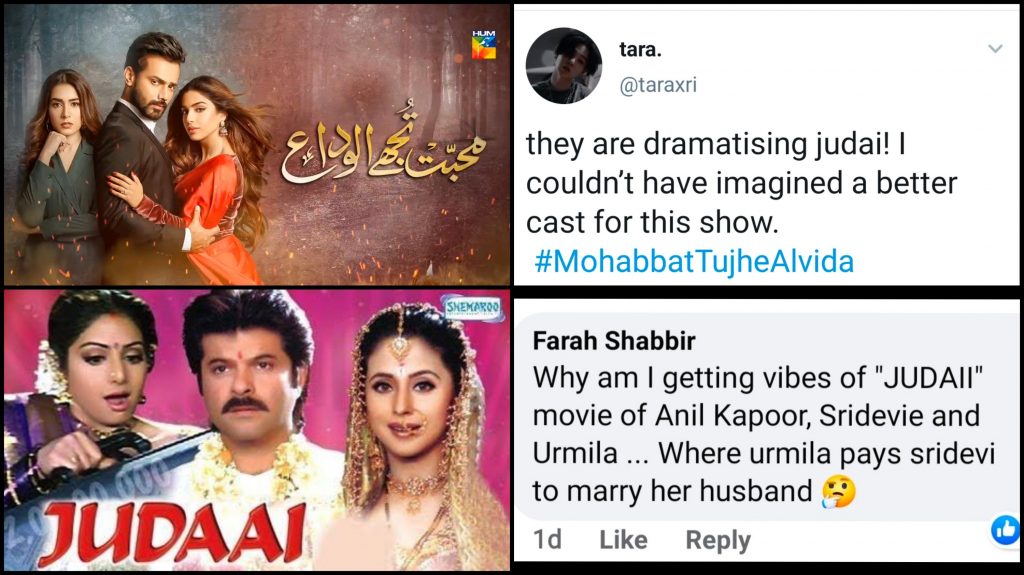 Fans are delighted to see their favourite couple from Ishq Zah e Naseeb, Zahid Ahmed and Sonya Hussain, returning for Mohabbat Tujhe Alvida accompanied by Mansha Pasha, and the teasers seem gorgeous!
After the teasers for the drama started rolling out, many found the plot to be similar to Bollywood's movie Judaai which featured Anil Kapoor, Sridevi and Urmila Matondkar in pivotal roles.
With the plot falling along the same lines, people had a lot to say!

Some thought the resemblance was too uncanny:

Some laid out the entire plot: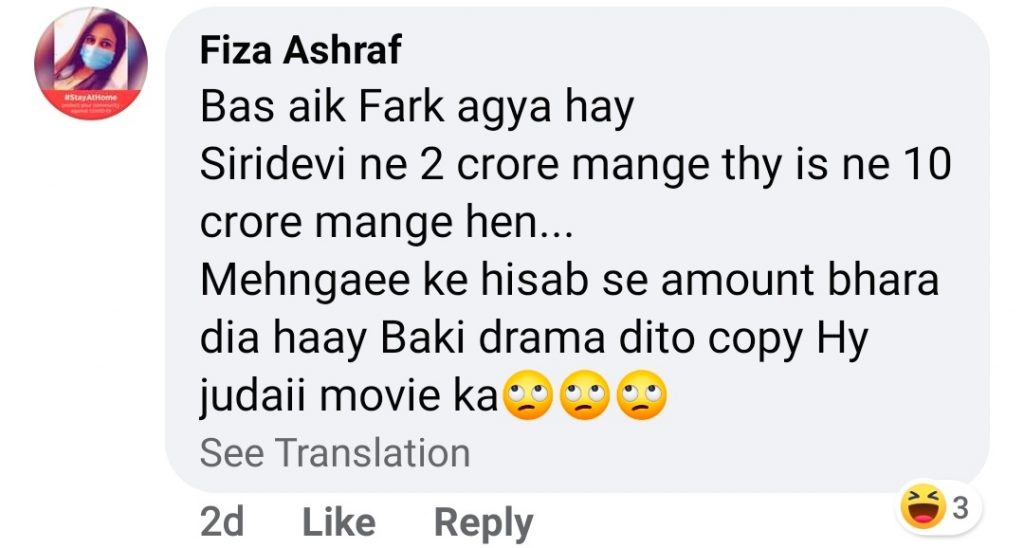 Some claimed that the Bollywood movie itself was a copy of a Lollywood movie:

Some were disappointed: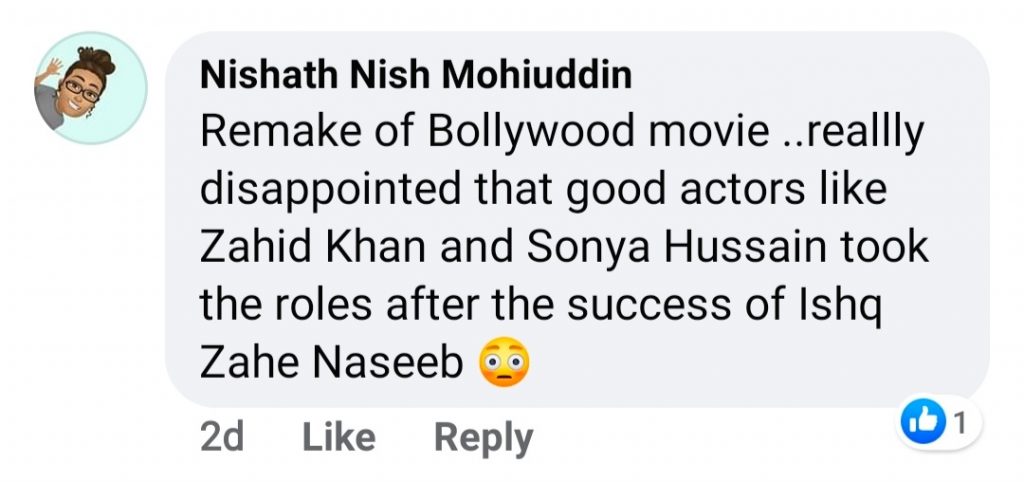 Many were taken back to their childhood days:

And while others were criticizing the plot, many were excited for the drama!
I don't know about the story but at least the acting in this one will be amazing!! #MohabbatTujheAlvida pic.twitter.com/JvtmB6Yq7N

— Tujhbinnahilagda (@splendeurr) June 4, 2020
People were living for the cast!
I'm super excited for this one😍 Look at the cast maaan🙌🏼 And can we apperciate how beautiful Sonya and Mansha is looking in thisss drama!! #MohabbatTujheAlvida pic.twitter.com/AP1xTamZyB

— Toheed✨ (@dvn_toheed) June 4, 2020
People just couldn't wait!
I cannot wait for #MohabbatTujheAlvida The promos are too good, the cast, the storyline and the Ost sounds beautiful😭❤️

— hayaa. (@hayamalik_) June 4, 2020
Crackling to say the least!
Just imagine this kind of chemistry and talent together ✨🔥#MohabbatTujheAlvida pic.twitter.com/lYb39y16jd

— a (@yourstrulyaliya) June 4, 2020
Some didn't have a problem with them taking inspiration from Judaai and loved the cast!
they are dramatising judai! I couldn't have imagined a better cast for this show.
#MohabbatTujheAlvida

— tara. (@taraxri) June 4, 2020
Directed by Barkat Sidiki and written by Abdul Khaliq Khan, the drama is expected to be aired from 15th June.
Do you think Mohabbat Tujhe Alvida might have taken inspiration from Judaai? Let us know in the comments below!