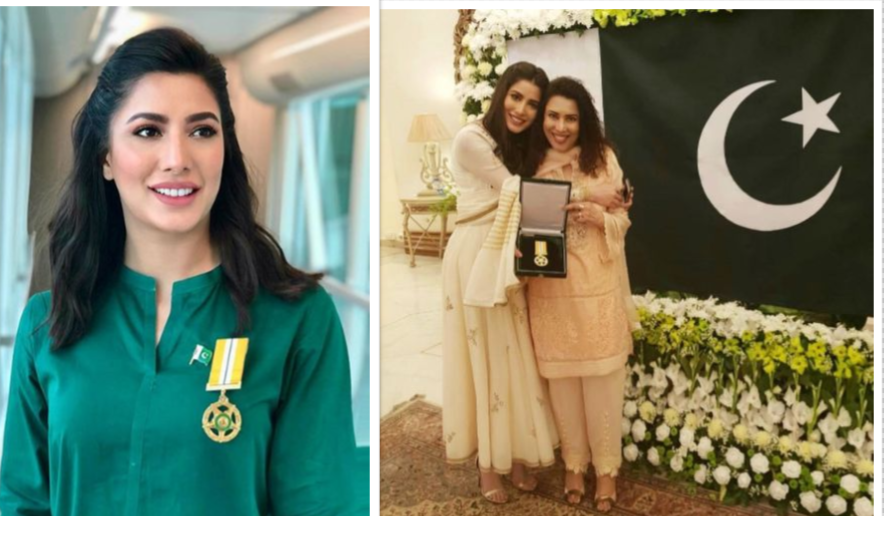 We all know Mehwish Hayat is not one to be messed with. She was recently awarded Tamgha-e-Imtiaz for her contribution in the film and drama industry and people were just not having it.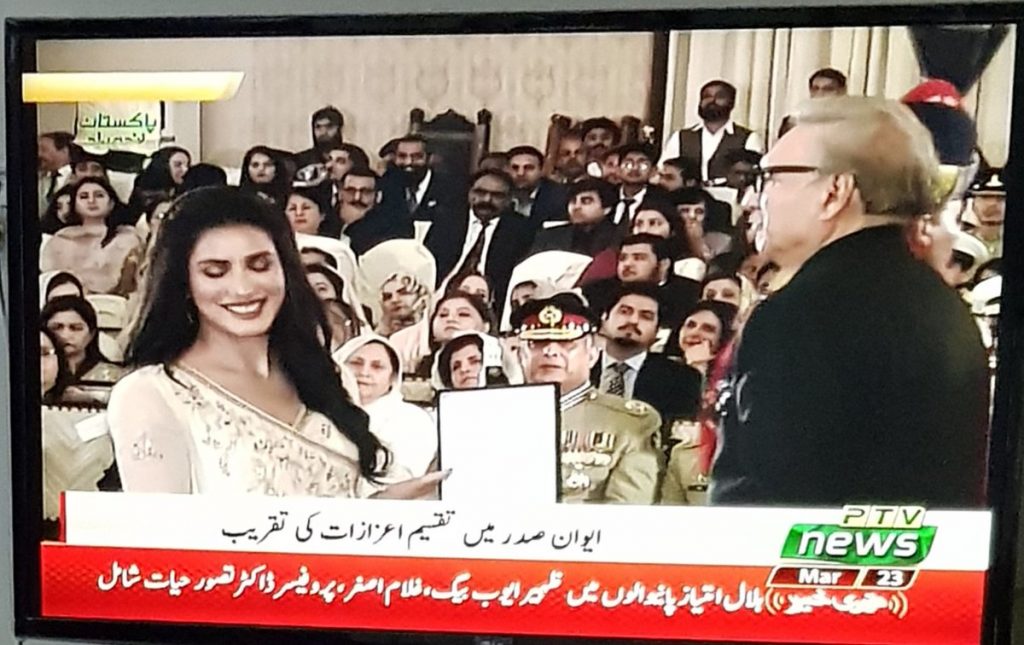 Hate and allegations started pouring in as soon as the list of recipients for the Civil Awards came out.
On 23rd March, Mehwish was bestowed with Tamgha-e-Imtiaz by Arif Alvi but people still didn't stop hating on her. Some even went far enough to say that she's 'slept' her way to the award, which is an utterly disgusting thing to say. Mehwish then took to instagram to express how hurt she was. She posted:
Fellow celebrities came out to support her,
Shehzad Roy said
People waste no opportunity to tear down the Arts & women in PK. So ofcourse if a woman wins an award in Arts,all hell wud break lose.U @MehwishHayat won the debate tht followed & created an enabling enviroment for women from arts to come fwd.& when they do,trolls wil think twice

— Shehzad Roy (@ShehzadRoy) March 26, 2019
Even Hamid Mir came forward,
Ignore negative propaganda and learn to live in an intolerant society by promoting tolerance accept my congrats on receiving a national award on Pakistan day you deserved it because you performed very well in recent films https://t.co/yK3qW2YB8h

— Hamid Mir (@HamidMirPAK) March 26, 2019
Ayesha Omar, Saba Qamar, Sadaf Kanwal, Azfar Rehman and Sharmeen Obaid Chinoy too, commented under her post.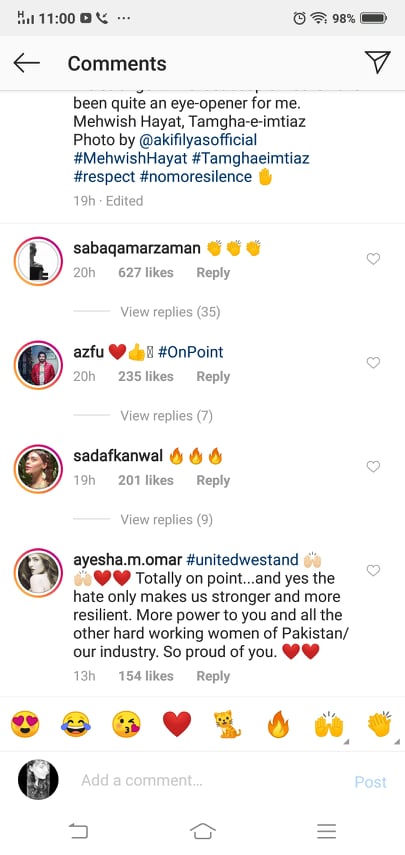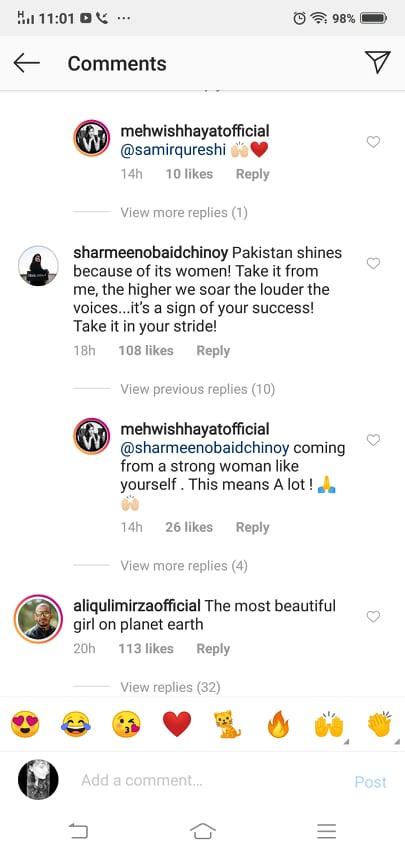 It should also be noted that Mehwish Hayat, in every possible way, was the best candidate for the award. Why? Because in the last decade, what other actress has given us hits after hits? Be it her films or dramas, Mehwish Hayat has always delivered her utmost best and no one else was more deserving for the award. Had it been a man who was receiving the award, people would have had absolutely no problem. But just because a woman was receiving this award, she must have slept her way to it. This is the kind of toxic mentality that needs to go away if we want to progress as a nation, this is exactly why #AuratMarch was important, it's high time people stop disregard a women's hard work by assassinating her character like this. More power to you Mehwish, we're sorry that you had to go through this.