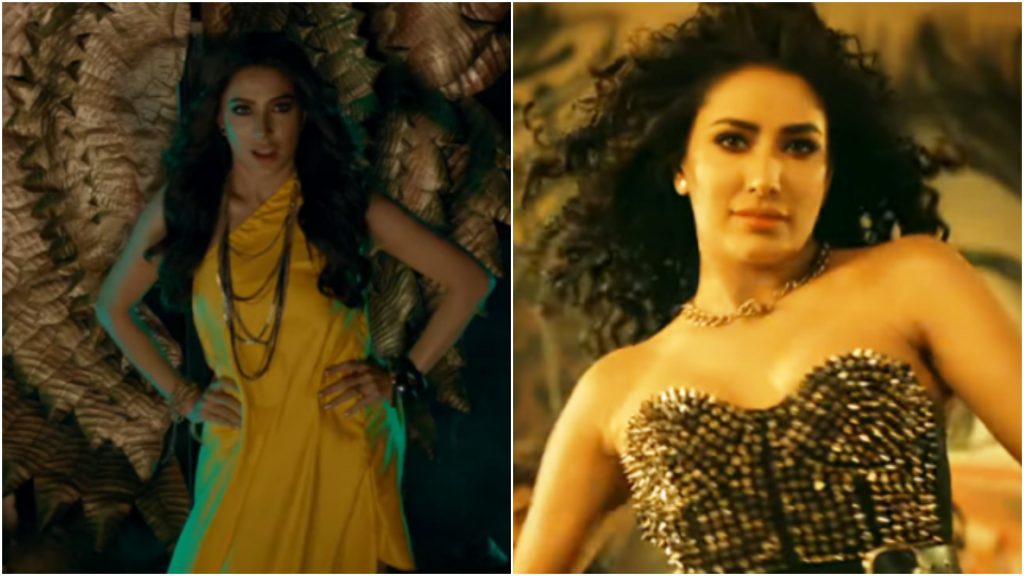 Team Baaji was clearly saving the best for the last! After a ton of teasing and anticipation, the much awaited song Gangster Guriya featuring the sizzling Mehwish Hayat was released yesterday.
Composed by Taha Malik and sung by Sunidhi Chauhan, the 1 minute 52 second long video has gathered a lot of attention all over social media. The video gathered over 100k views within a few hours of the release and around 5.7k dislikes…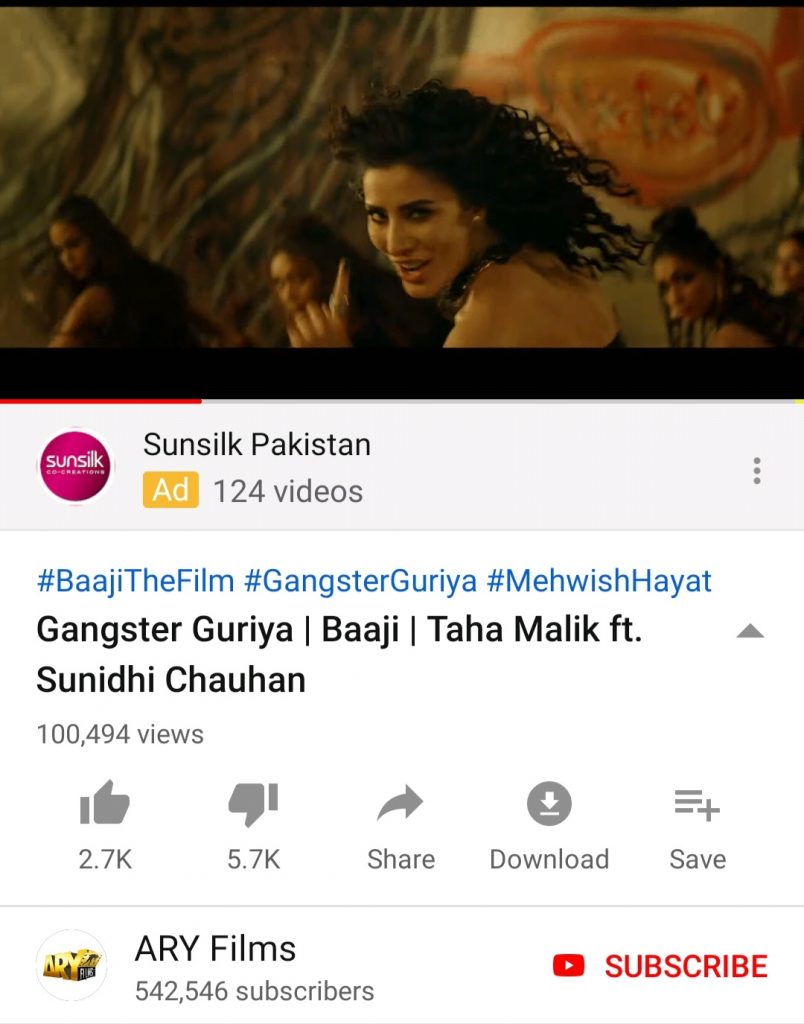 Majority of the people are hating on Mehwish Hayat and the song: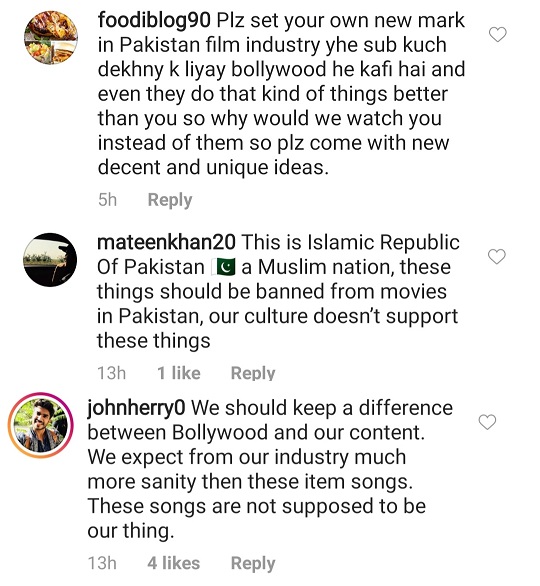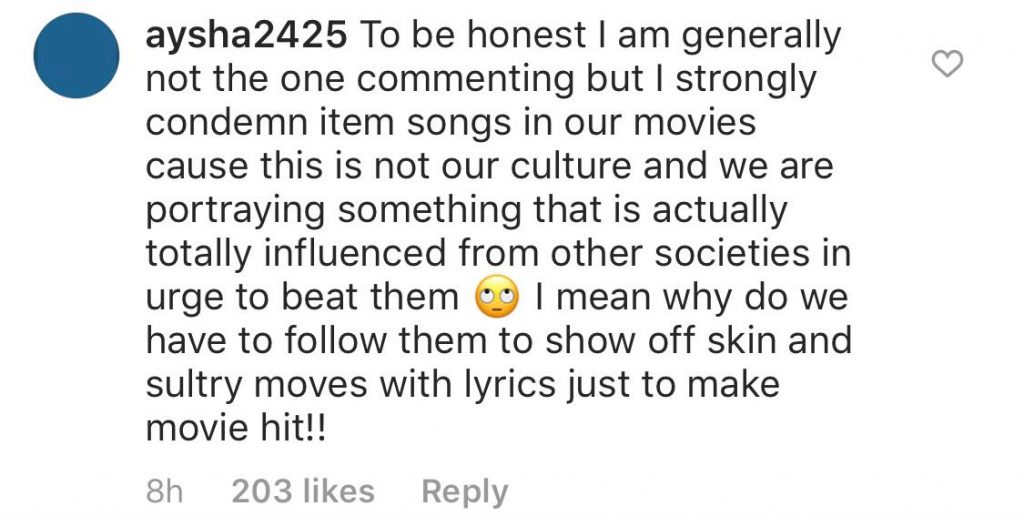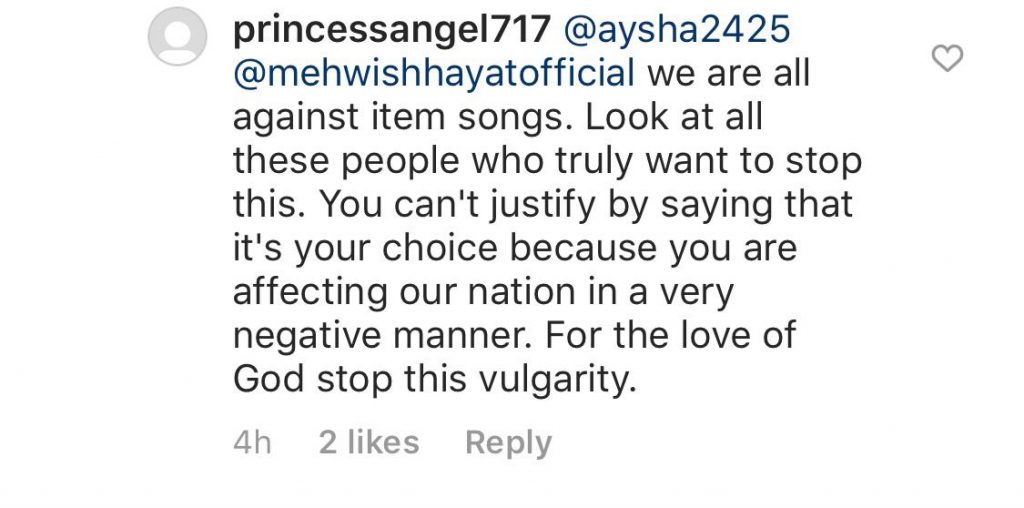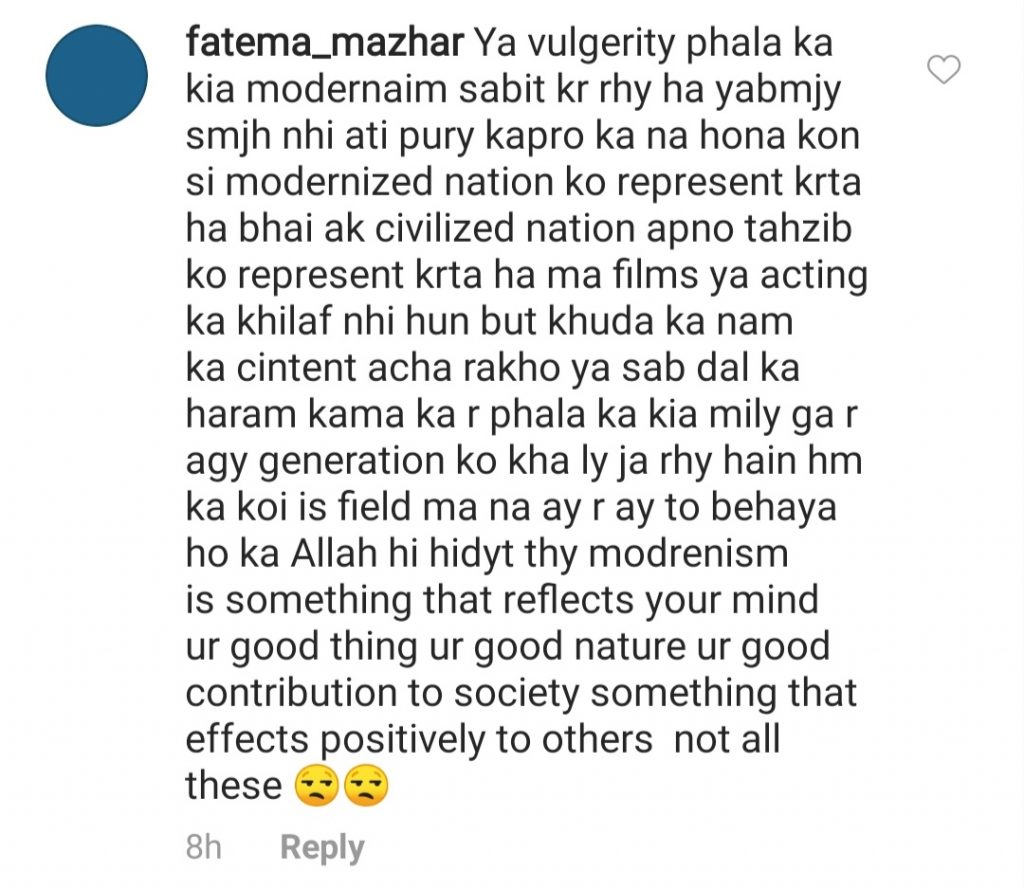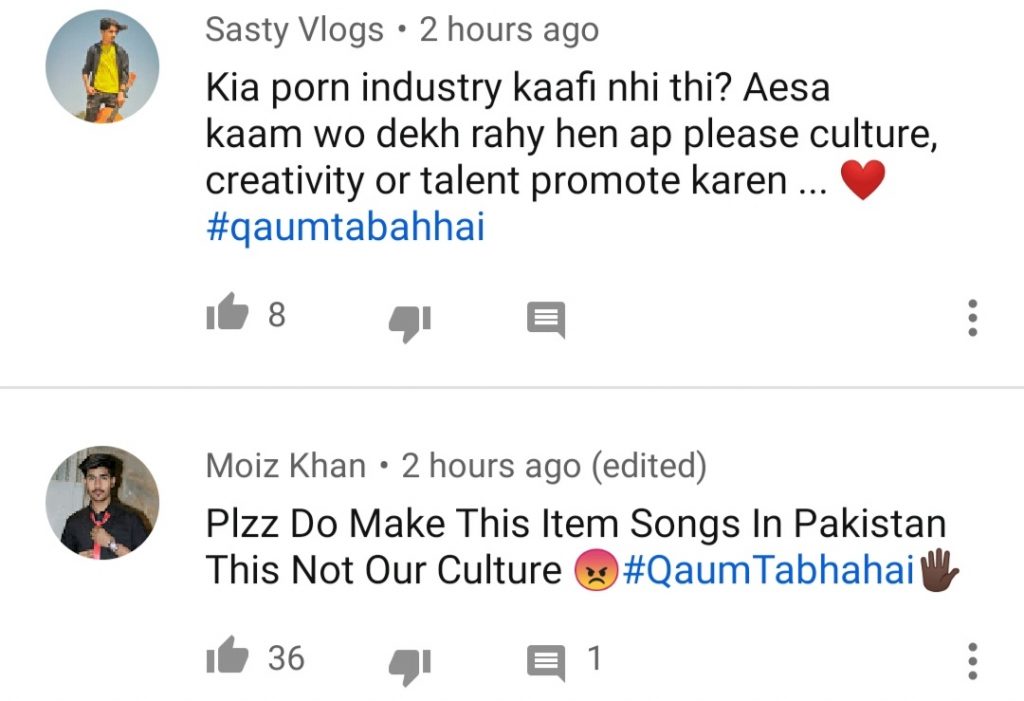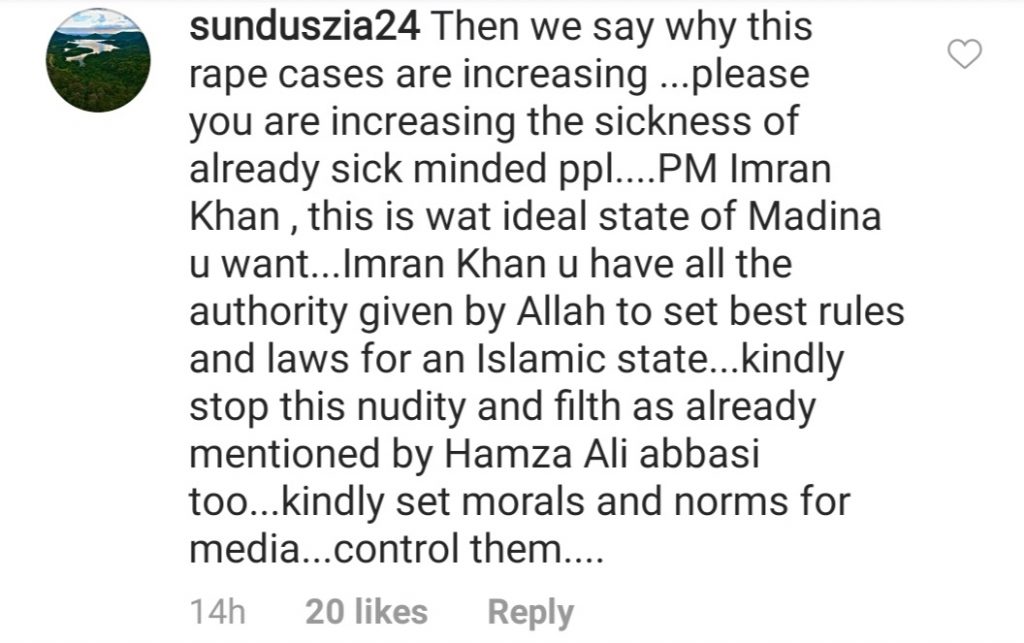 Many bought in Hamza Ali Abbasi who recently spoke out against item numbers in Lollywood movies:


Some even pointed out how Mehwish was against objectification of women but is now okay with being objectified:
Ek second, how can @MehwishHayat talk about objectification of women then dance at 'touch me boy' and garaj day, baras day, rass day'
I'm with @iamhamzaabbasi on this about #vulgar lyrics!#gangsterguriya#Pakistan #MehwishHayat #WednesdayWisdom

— Waqas Khan (@waqaskhann24) June 19, 2019
Some were even quick to point out how Mehwish Hayat has copied Katrina Kaif, from her hairstyle to the wardrobe to the choreography:
What do you think Is this coincident or inspiration?
Clicks from Mehwish Hayat latest song Gangster Guriya and Katrina Kaif's Husun Parcham from Zero . pic.twitter.com/HRRULmUsxM

— junaid khan (@junaidkhan301) June 19, 2019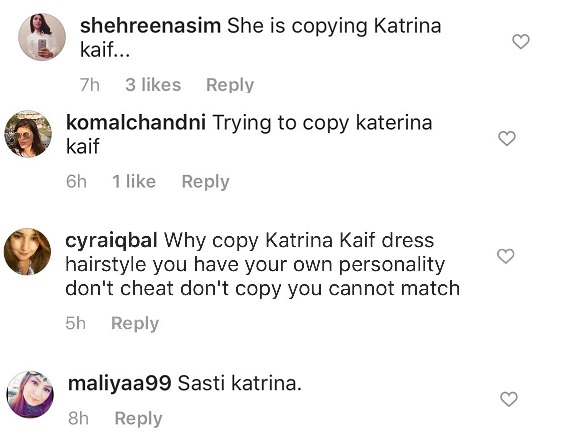 Many kept on taunting her for Tamgha-e-Imtiaz that she received earlier this year: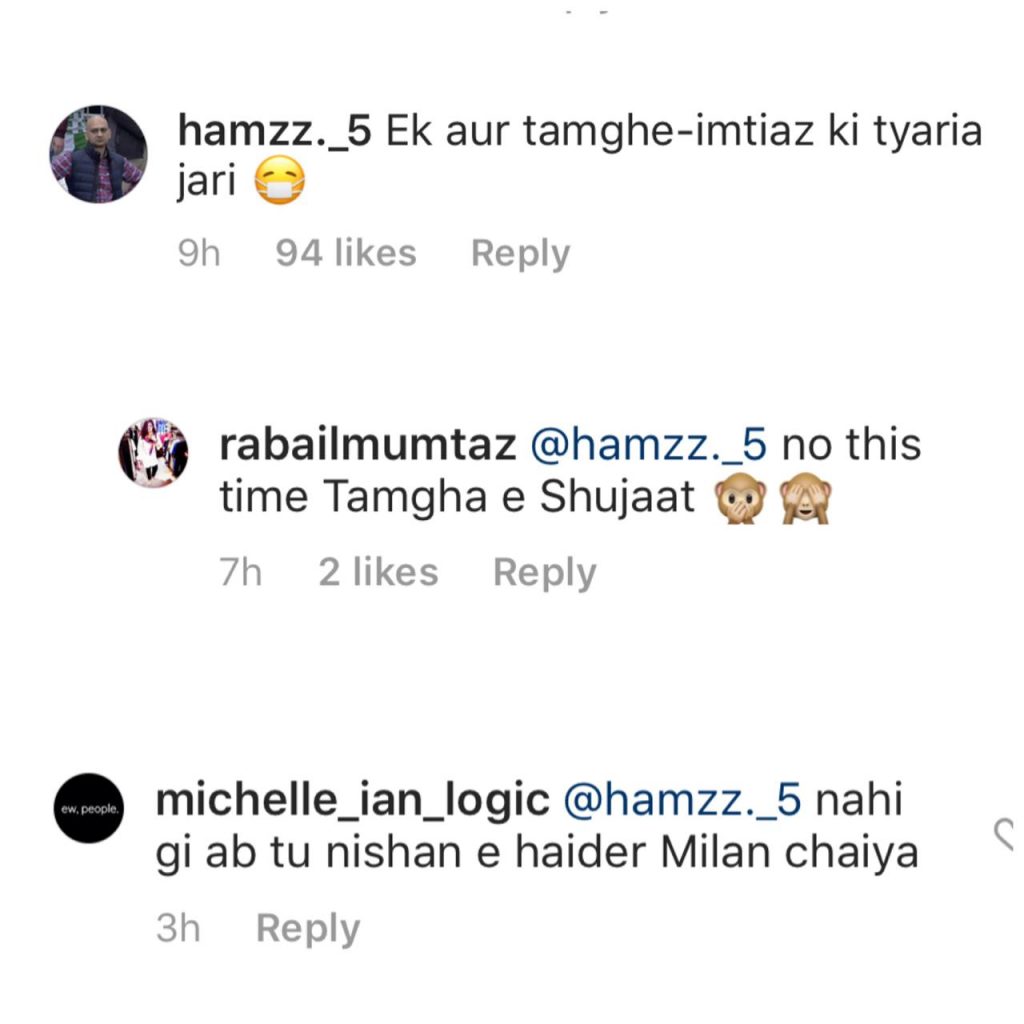 And while others wanted to call a fire brigade, some wanted to call PEMRA!


Someone even went as far to call her China ki Priyanka!

A lot of them resorted to the classic name calling and slut shaming: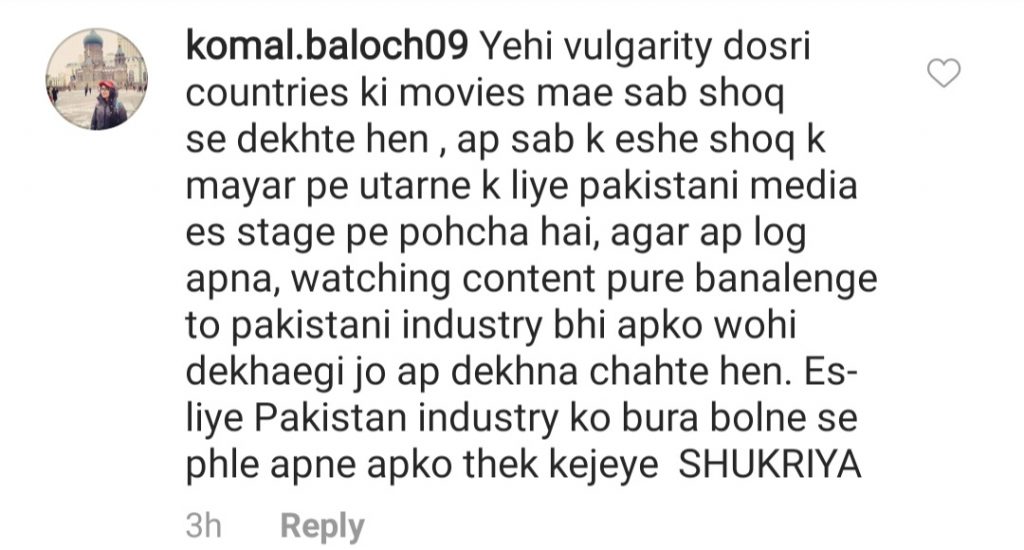 Some thought the only saving grace was Sunidhi's voice:
mehwish hayat in "gangster guriya" is basically poor man's katrina kaif. only saving grace is sunidhi chohan's voice. least impressive song from #baaji

— Jajja (@SumairaJajja) June 19, 2019
People were even mad at choosing Sunidhi to sing the song:

Many found it cringey:
Cringey!! I cant see our actresses like that.. Level hi gira lia.. Imagine drama serial "Maat" wali mehwish hayat.. Yeh item songs ko appreciate kon kr raha hai??yeh dalay ja rhy srif or srif Bollywood ko dikhny k liye. Mera nahi khayal awaam ko dilchaspi hai.

— وجیہہ (@syedahaiderr) June 19, 2019
One of them even dedicated his time analyzing the twerking:

And while the hate comments and trolling continued, there were genuine supporters as well:

Some pointed out how we are living in a hypocrite society: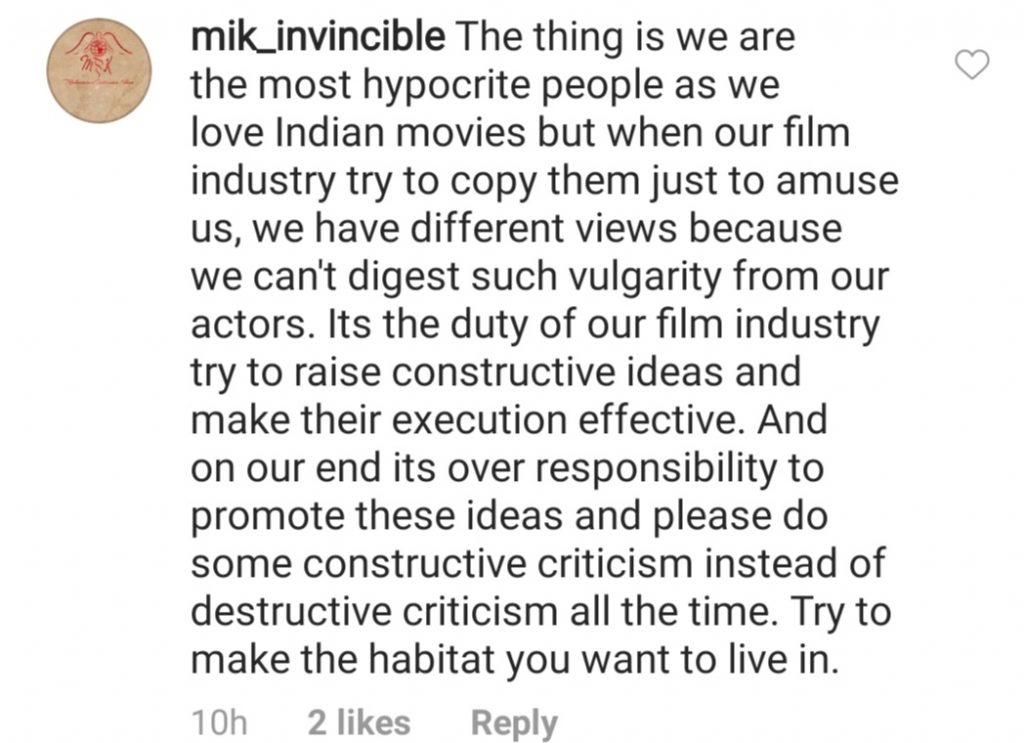 Many pointed out how this is her profession: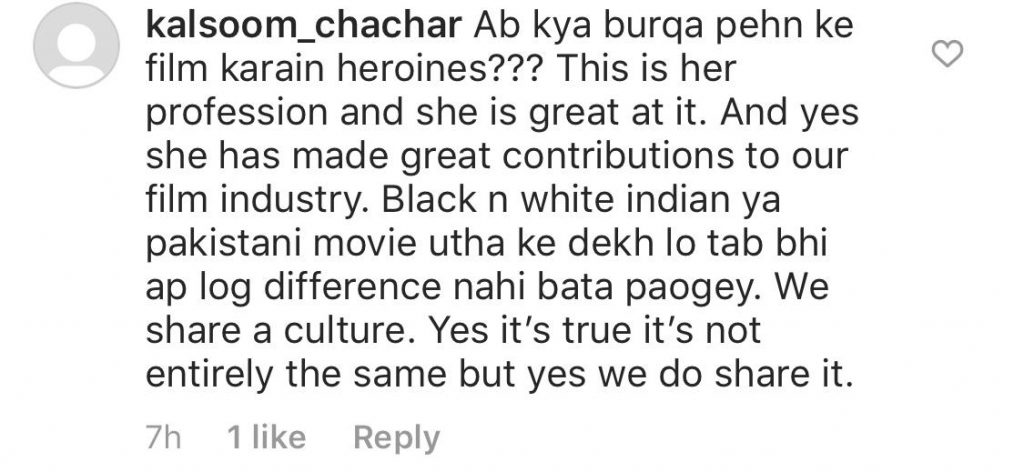 Double standards were pointed out: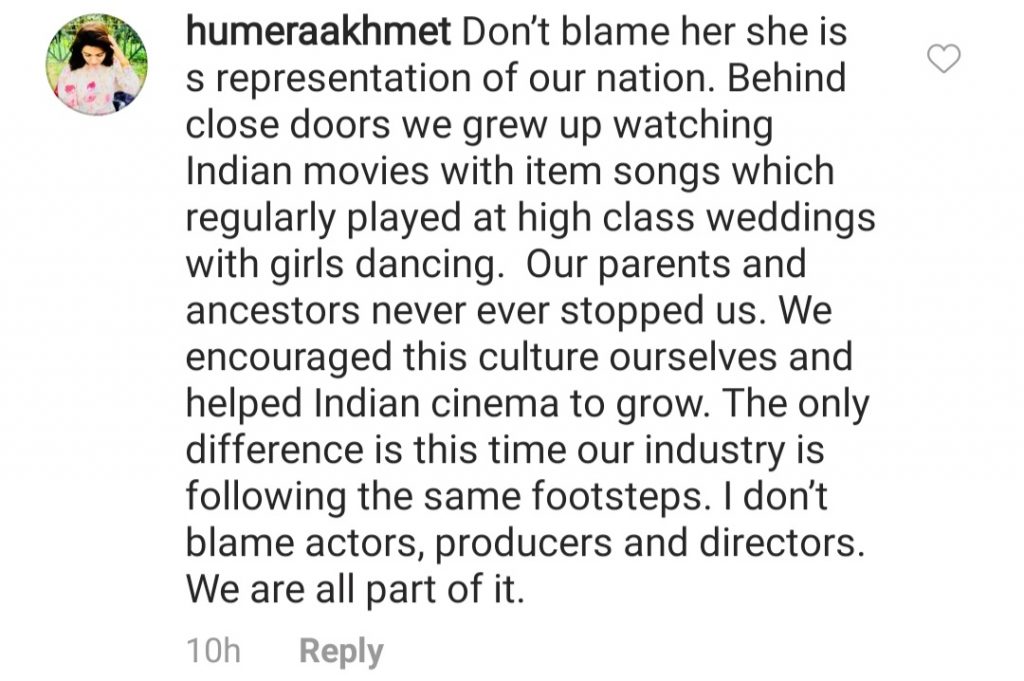 Many pointed out how these item numbers exist because the audience wants them:

A few people claim to have noticed signs of illuminati in the video, WHAAAAT?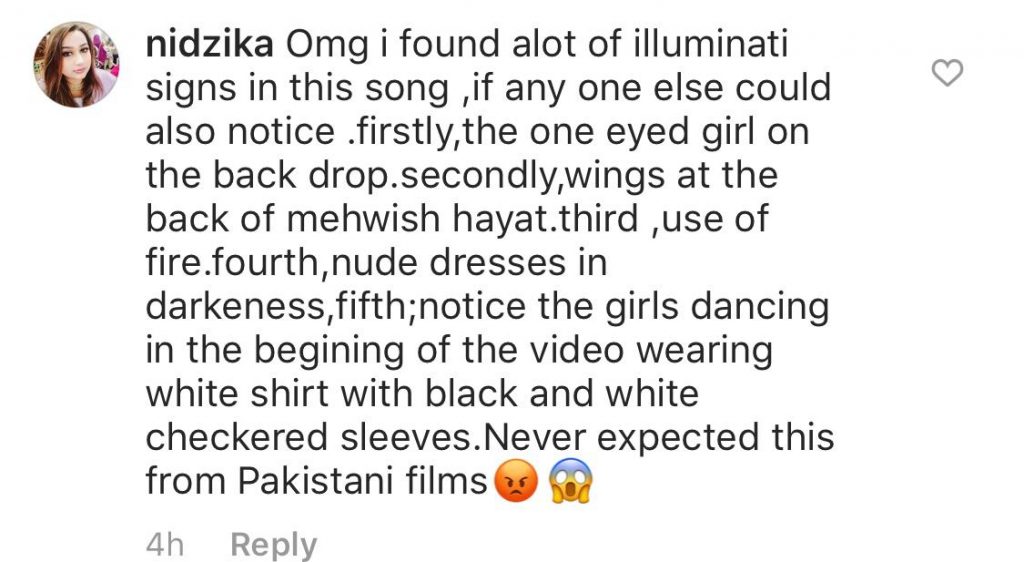 What do you think about Gangster Guriya? Let us know in the comments below!