All good things come to an end, just like PSL last night.
PSL since last 4 years has been one of the most anticipated events in Pakistan and with every passing it only keeps on getting better and better. What started with most of the tournament being held in Dubai, has now come to 8 final matches being in Karachi and we only expect it to get bigger and better every year.
Even though the inauguration ceremony garnered a lot of criticism, the closing ceremony only gathered praises, IT WAS THAT GOOD! If anything, Karachi has been a great host to PSL matches, all 8 matches held in Karachi were houseful and the citizens were delighted! Prior to the start of the event, a moment of silence was observed to pay respects to the victims of the Christchurch shooting in New Zealand.
Amongst the attendees were celebrities, Army Chief General Qamar Bajwa, DG ISPR Asif Ghafoor, Sindh Chief Minister Murad Ali Shah, Governor SIndh Imran Ismail, Bilawal Bhutto Zardari and many more.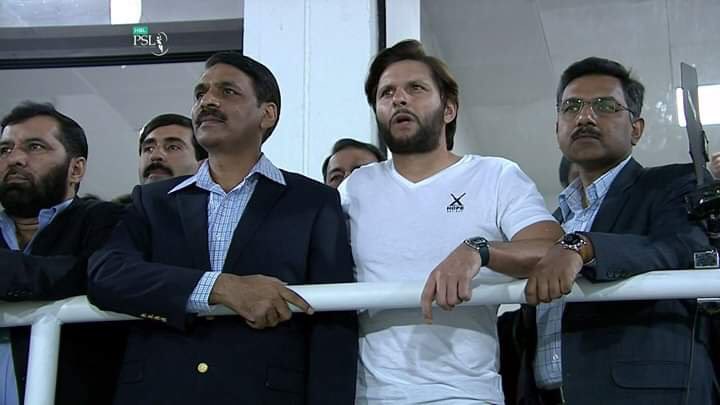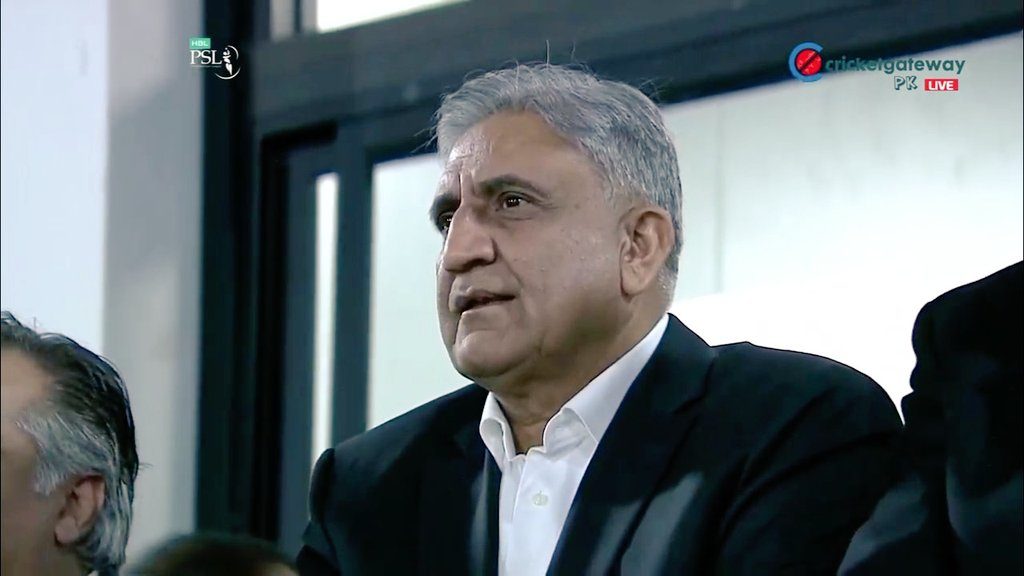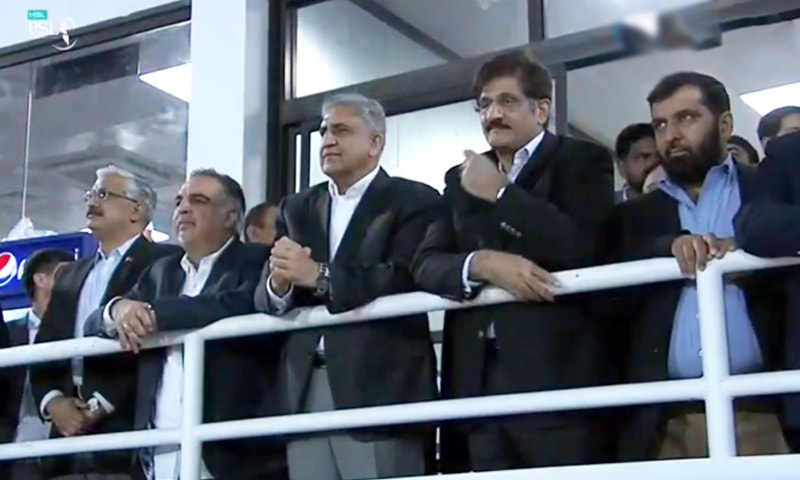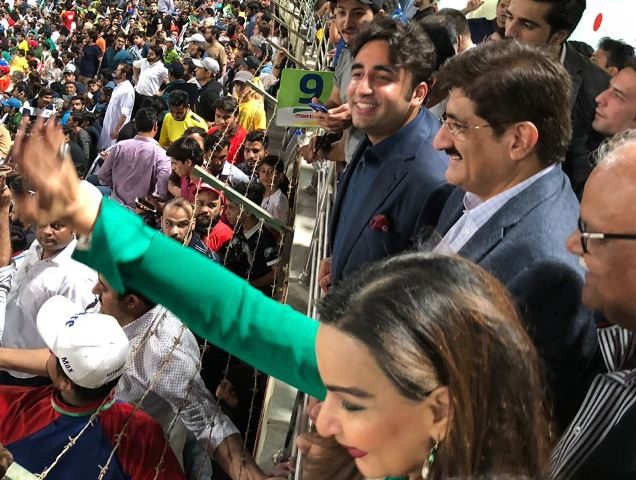 However, one of the most notable highlight of the event was the President of Pakistan, Arif Alvi, watching the match with the crowd in a normal enclosure.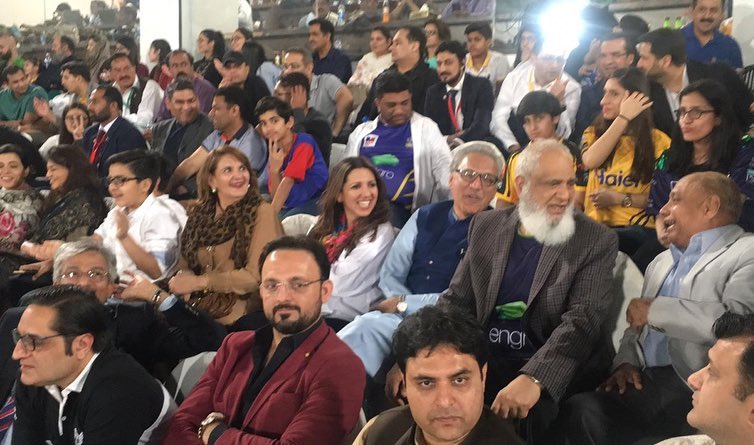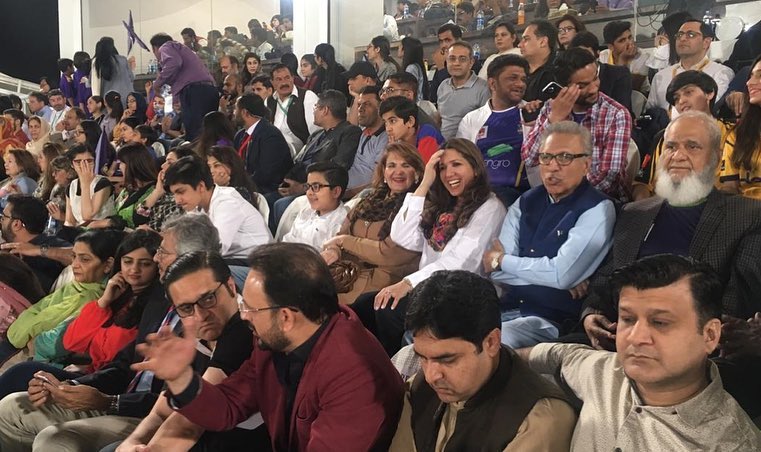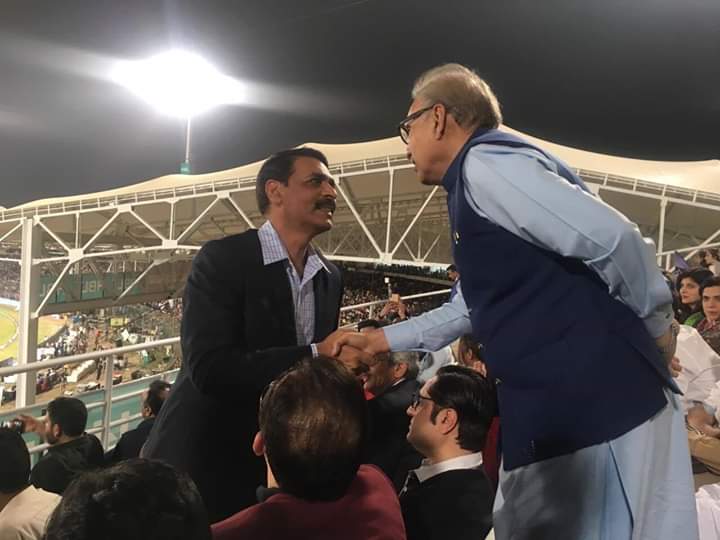 When lauded for it, he replied that he's been in the crowd all his life and said that nothing has changed for him.
If you want to watch cricket, sitting in the stadium among the crowd is the best place to be. With the noise & clapping, the atmosphere is electric.
Have been in the crowd all my life, thats where the fun is, so why change now. https://t.co/E1qgq2ZIcY

— Dr. Arif Alvi (@ArifAlvi) March 18, 2019
Prime Minister Imran Khan also congratulated the PCB, security forces, organizers and promised that the next PSL would be entirely held in Pakistan, WOAHHHH!
Congratulations to PCB, all the organisers & security forces for holding a successful PSL extravaganza in Pakistan. Congratulations to Quetta Gladiators & their manager & my friend Viv Richards on their win. InshaAllah, the next PSL will be held entirely in Pakistan.

— Imran Khan (@ImranKhanPTI) March 18, 2019
Cricketers from different teams expressed how glad they were with their experience with PSL matches in Pakistan
Ravi Bopara shared how he had the time of his life here,
Pakistan, u should be proud of urself. I want to thank every soldier and police who made us feel safe during our stay. I got to meet some more of the public this time and I have to say the hospitality was some of the best I've received. #psl 🇵🇰👏🏻

— Ravi Bopara (@ravibopara) March 16, 2019
Shane Watson posted a photo with a heartwarming caption to Instagram,
Sarfaraz Ahmed thanked his team members, the crowd, the government, the security forces and Karachi for being an amazing host,
Alhumdulilah! I dedicate this victory 2 the ppl of #Pakistan especially #Balochistan.
This could not have been possible without my mentors, my #TeamMembers @nadeem_omar57 , #MoinKhan Bhai, Sir @ivivianrichards, Azam Khan bhai, @iNabeelHashmi & my #QuettaTeam!

— Sarfaraz Ahmed (@SarfarazA_54) March 18, 2019
ThankU @thePSLt20 ,the #SecurityForces, #SindhGovernment, @pid_gov , #ForeignPlayers & more importantly the #Karachi crowd 4 making it a huge success!#PeacefulPakistan #PakistanZindabad 🇵🇰 pic.twitter.com/lirMkjxhu6

— Sarfaraz Ahmed (@SarfarazA_54) March 18, 2019
Sir Vivian Richards thanked everyone for believing in them,
CONGRATULATIONS BOYS!!

Together we have done it. As a team, as one we made it. A big thank you to all the fans and those who believed in us.@thePSLt20 CHAMPIONS 👊🏻 #PurpleForce @TeamQuetta pic.twitter.com/jA5LWnpF1S

— Sir Vivian Richards (@ivivianrichards) March 17, 2019
Check out who else attended the final