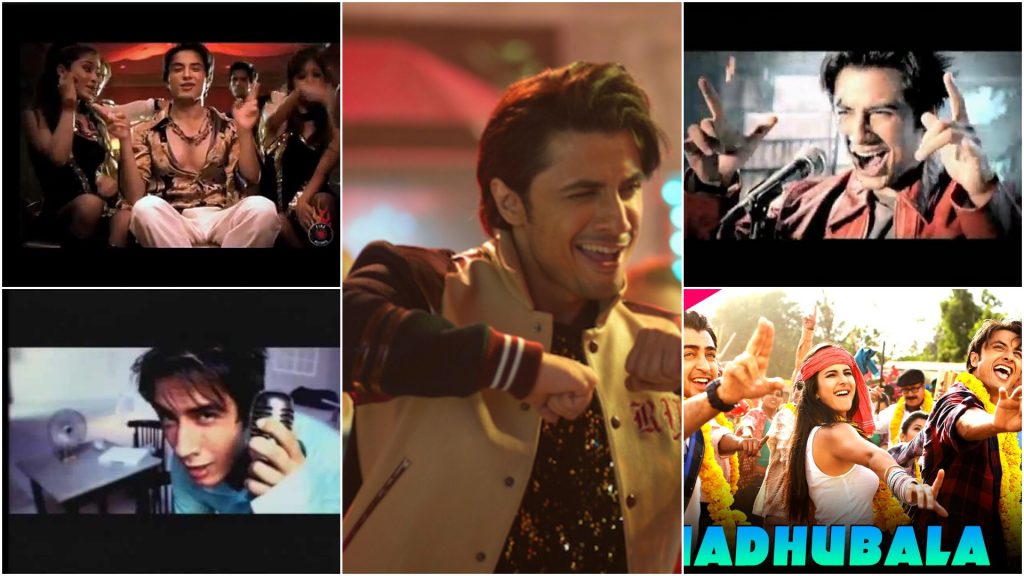 As Ali Zafar turns 39 today, we've rounded up 10 of his most iconic songs that made us fall in love with him many years ago, and as he still makes us fall in love with his music!
Channo
It was Channo, a super pumped up and psychedelic music video featuring Ali Zafar himself with the iconic Tariq Amin that instantly gathered Ali Zafar a huge fanbase!
Huqa Pani
You'd be lying if you say you haven't heard this song on repeat!
Chal Dil Mere
A song that became yet another hit even before the music video released, many could relate to Chal Dil Mere on so many levels making it one of his best songs till date because duniya abhi bhi jhooti hai aur loug looteray!
Rangeen
An upbeat number featuring all sides of a dil-phhenk Ali Zafar from naughty to nice to actually being caught in the end!
Masty
A music video that was one of its kind to prove the versatility that Ali Zafar has always had to offer. Also, Ali Zafar levitating mid-video was one of the coolest things about the video back then!
Sajania
Ooof, this video will make you remember how you had the biggest crush on Ali Zafar after this video released!
Item number
I mean you're probably living under a rock if you haven't loved the non-item number item number from Teefa in Trouble which has quickly become must-dance number in mehndis!
Sajna Door
A song so good to both eyes and ears that we still have it in our most played playlist!
Madhubala
A song that'll get you grooving every time you hear it!
Dhichkyaaon Doom Doom
A song that'll remind you of the old school Bollywood numbers but only better because it's with Ali Zafar's vocals!