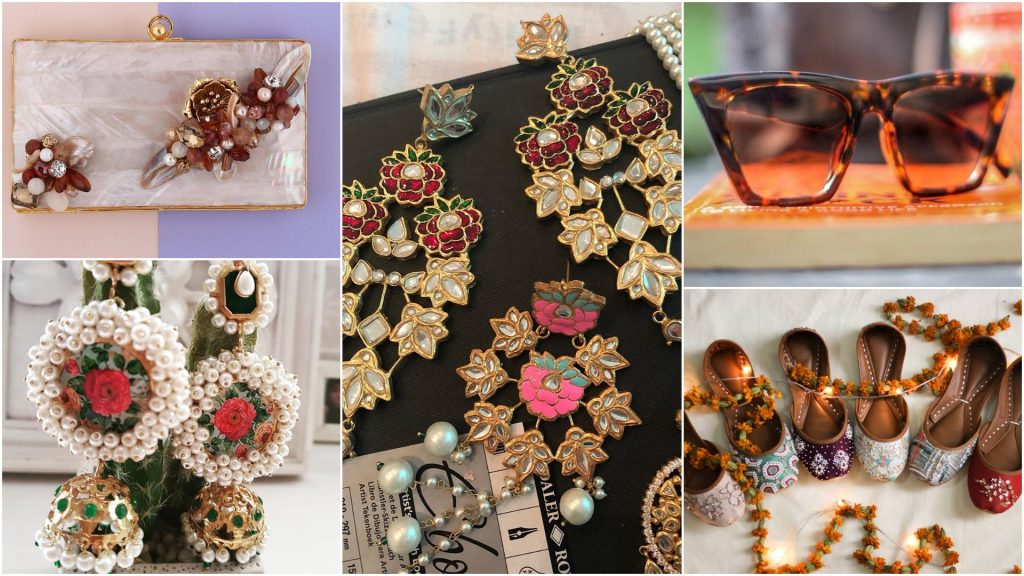 Let your inner diva shine with these hand-picked accessories that'll add the right amount of oomph to your Eid wardrobe!
Statement Gajra Jewellery
If you're looking for something other than kundan, polka and meenakari, you need to check out the beautiful pieces that Print Therapy has to offer. From gajra earrings to printed florals and intricately done pieces, Print Therapy is all you need for that Eid Shabang!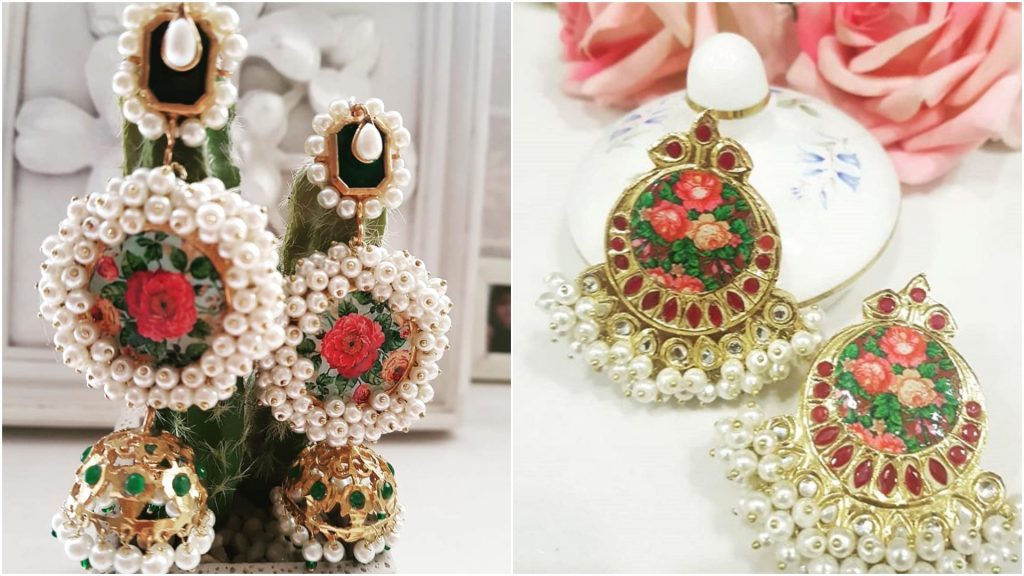 Sunglasses
Honestly, no wardrobe is complete without a chic pair of sunglasses! Not only do they protect your eyes but they also make for great accessories in pictures during the golden hours, also you can stare at that very hottie without looking like a creep, we recommend picking a pair from Anna Lou Paris!
A pair of khussas!
Is it even Eid if you're not wearing khussas? We think not! Khussas add the perfect amount of tradition and funk to your look while being comfortable at the same time. Pro tip: if your feet blister easily, try wetting your feet and then wearing the khussas for a blister free walk. We don't know what the logic is, but trust me it works like magic! We personally love us some khussas from Guldozi.
Fine Statement Earrings
If gajra jewellery aint your cup of tea, try the finest statement earrings by Meraki. I mean we weren't kidding when we said fine, because girl, those earrings are going to make you look fly!
A luxe evening clutch
I mean, Eid is that one time where you can go all out and extra. Forget mother of dragons and be the mother of pearls with these delicate but yet bold looking clutches by Hermosa!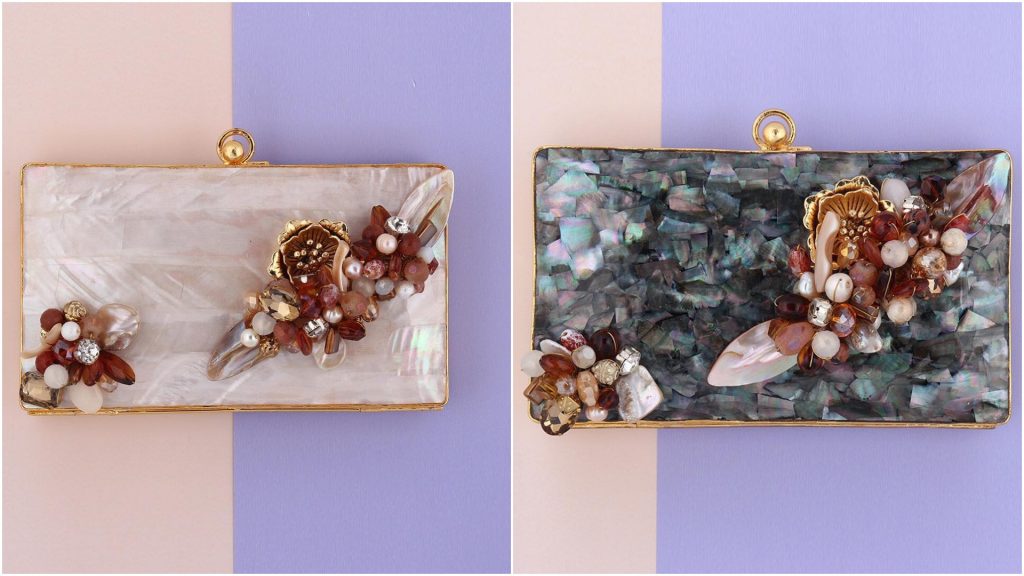 Easy breezy flats
When your feet start hurting because of the heels, an easy breezy pair of flats are everything you need and who says flats have to be boring?
Anklets
Don't you dare call yourself a desi girl until you're wearing a pair of anklets! Anklets have slowly and steadily made their way back into fashion and we're absolutely in love with these funky pieces from Chapter 13.