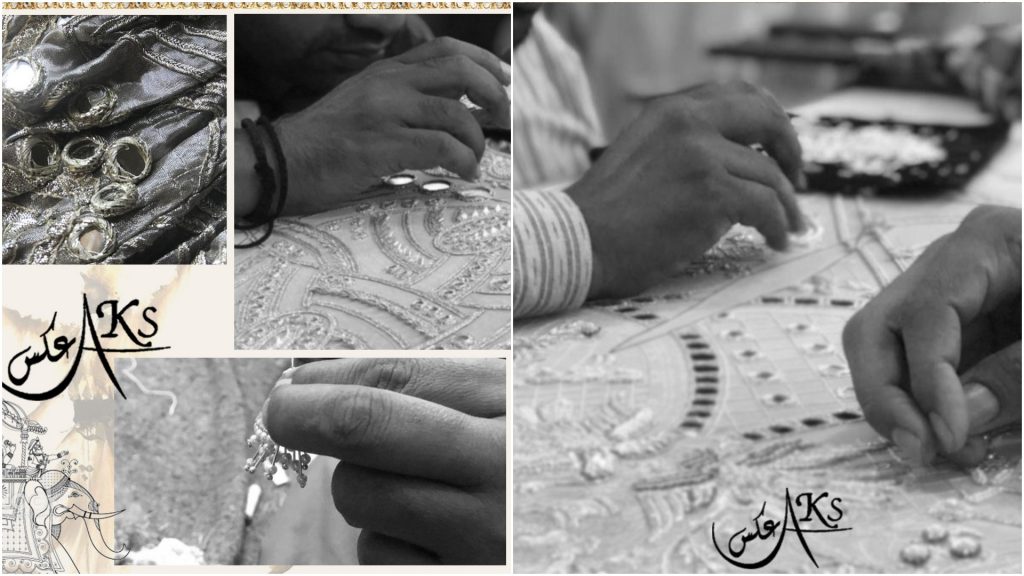 SHEHLA's previous solo bridal showcase 'Nur-e-Alaleh' had been a tremendous success which was buoyed by shimmering sequins. The label has now made use of 'sheesha' (mirror work) in its upcoming collection called 'Aks' (Reflection) which will be showcased on April 28th 2019.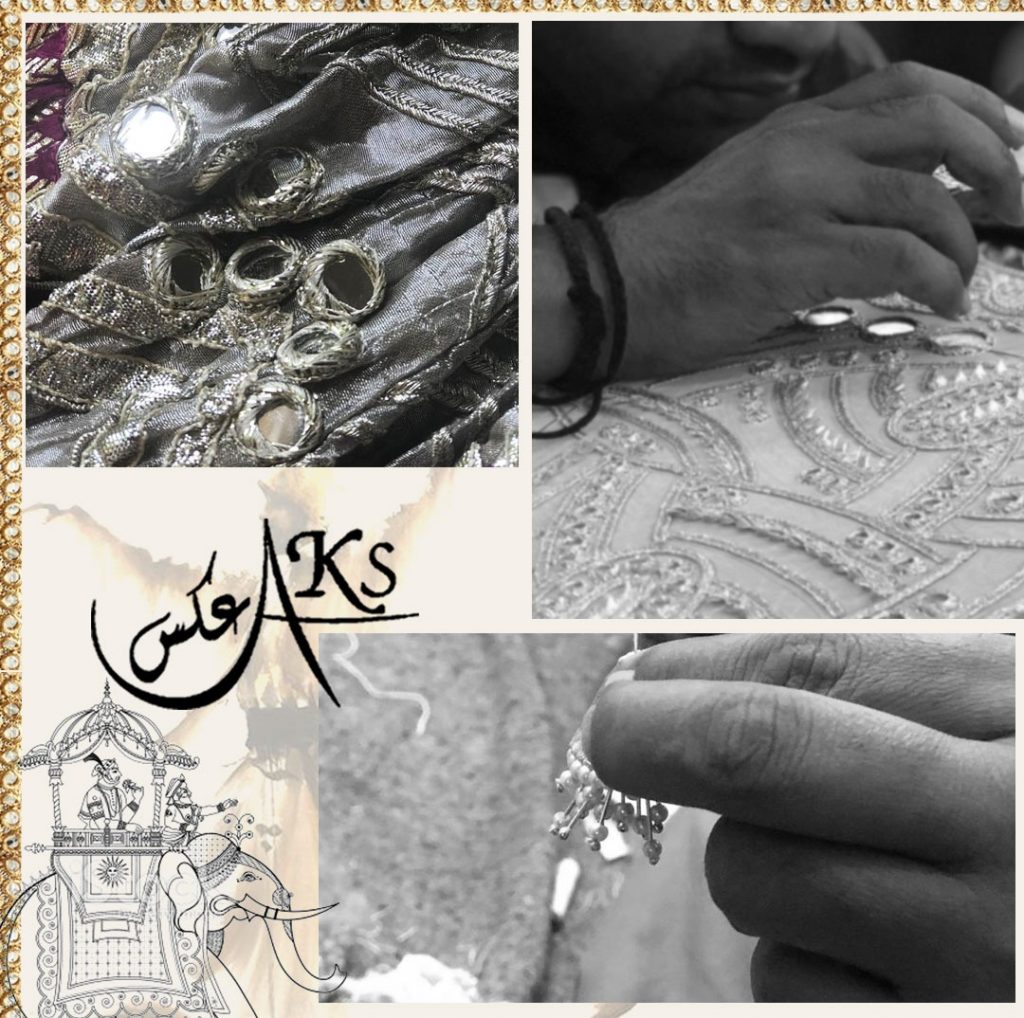 What makes SHEHLA extra ordinary is the commitment behind the brand that has remained unchanged: its time-honored craftsmanship and the creation of timeless handcrafted pieces including hand-printed textiles and even handmade buttons gives it a unique flavor of its own. SHEHLA's timeless bridal collection is a pure reflection of craftsmen's and kaarigars' relentless effort.
"For the last two decades Bridal Couture has been a very important and major part of the SHEHLA brand.  I have always seen Bridals as a timeless investment. I view these artisanal pieces like items of jewellery which can be passed on to future generations as heirlooms," says Shehla Chatoor.
Taking its origin from Persian history, the handcrafted mirror-work is believed to have been used to ward off evil spirits and a source of inspiration.
The collection 'Aks' has been painstakingly crafted with curated hand-spun fabrics including silk and cotton along with velvet, tulle, organza and organdy. The collection makes use of rich and regal colour palette of ivory champagnes and gold dovetailed with magenta and plums;  silver and champagne; sea-green and soft mint; black with gold, Kashmiri tea-pink and fuchsia, and a plethora of blacks and ivory amalgamations. Embellished with intricate and diligent hand-crafted mirror-work, gota, marori and zardozi detailed motifs and embroideries that are reminiscent of historical museums. Swarovski crystals and pearls are melded and added to further render Shehla Chatoor's signature ethos.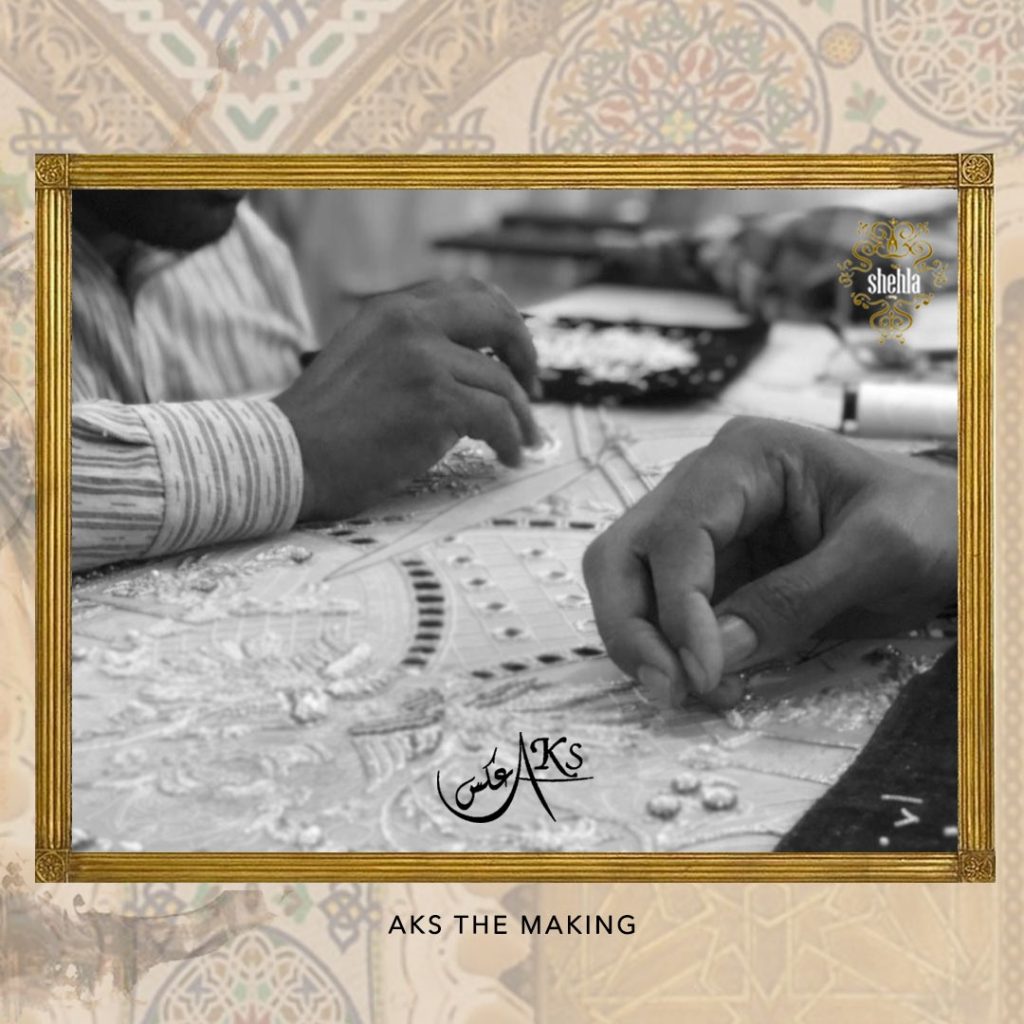 The couture silhouettes have been reformed to render a more contemporary vibe and include ethereal mukesh anarkallis, regal intricately-woven gota jackets and flowing lehengas. The mirror-work adds the Boho-chic but yet luxe glam touch to the collection.
SHEHLA further adds bejewelled pouches and Old World batwas encrusted with handcrafted zardozi and mukesh with ornate pearl and kundan handles; and minaudière clutches crafted from velvet and age-old jamewaar and accented with embellished tassels that speak volumes of a timeless elegance and are ideal for the upcoming season's festivities.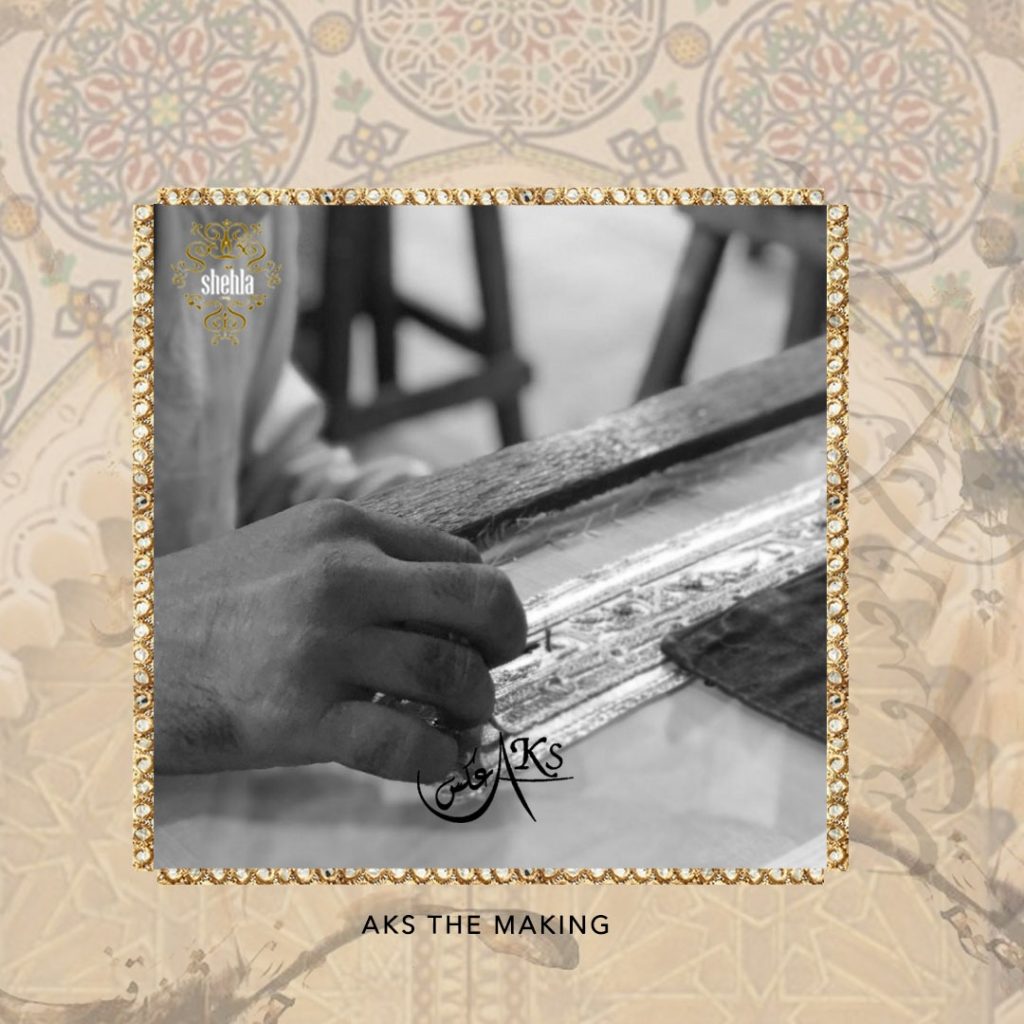 'Aks' is not just limited to women's wear but also elegant and majestic menswear pieces imbued with Old School charm and includes sophisticated waistcoats and sherwanis in beige,  ivory black, Kashmiri tea pink and non-traditional soft mint embellished with stunning intricate Old World embroideries.
The menswear capsule highlighted with SHEHLA's handcrafted and hand-embroidered menswear shoes which have been embellished with the finest samples of zardozi from the Shehla Chatoor archives.
Shehla Chatoor Ambassador of Fashion 2019 L'Oréal Paris X: elaborates about her collaboration with L'Oréal Paris:
"Staying true to the signature of our brand which is glamour and luxury, we've taken inspiration from the Excellence Crème Profound Ash Collection. The hair colour we've chosen compliments Pakistani skin tones, is trending currently yet is classic and elegant.  As L'Oréal Paris's Ambassador for Fashion 2019 I specially created three customized  uber-luxurious and, glamorous draped and flowing looks that reflect both SHEH:A's own luxe-glam  aesthetic and the triad of new shades introduced by L'Oréal Paris's Excellence Crème Colour in collaboration with SHEHLA.  My outfits all speak a story of luxury, glamour and confidence. Collaborating with Excellence Crème by L'Oréal Paris is the perfect coming together of Beauty meets Fashion. 
The inspiration behind Shehla Chatoor X Excellence Crème by L'Oréal Paris campaign is women taking ownership and control. Our designs at Shehla Chatoor are a celebration of women, in all their beauty and glory. L'Oréal Paris puts women at the center because you're all worth it! This campaign encourages you to believe in your beauty and own your colour."