After showcasing her trove of Sufi mystique-inspired ensembles with Nur-e-Alaleh in 2018, ace couturier Shehla Chatoor took to Karachi's colonial past as the façade for her latest solo display, 'Aks' as she premiered the collection at Customs House Building in Karachi on Sunday night.
Inspired by traditional 'sheesha' (mirror-work) of the Sub-continent, the designer did what she does best, as she paid homage to the time-honoured craftsmanship of the soil with her regal mix of bridal ensembles, which were fused with her contemporary outlook on fashion. Out came a palette of jewel tones and ivories intertwined with plums and blacks on modern and traditional silhouettes, as the models sashayed down the runway in their intricately embellished silks and velvets in the almost hour and a half long show, which albeit spectacular, almost made one pining to leave after being there for so long.
What were all the highlights of the night? Diva has the lowdown…
The Location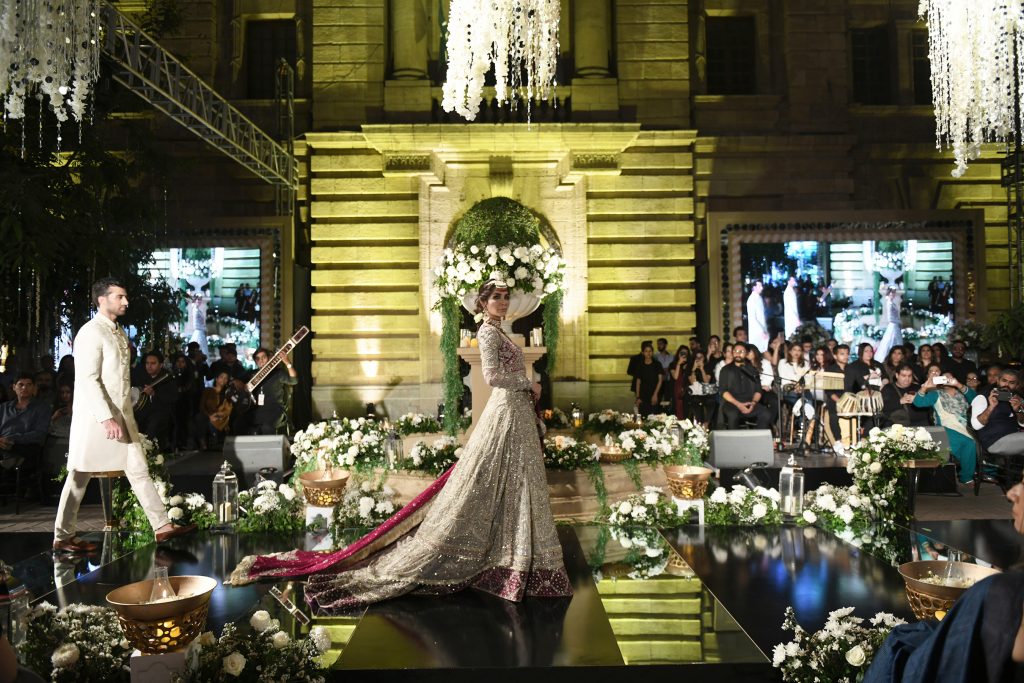 The first thing that just wouldn't have gone unnoticed, was, of course, the colonial Karachi Port Trust, and Customs House buildings of the city. Basking in the glorious heritage the metropolis has to offer, nothing could have made Aks more enticing than such a beautiful façade.
The Décor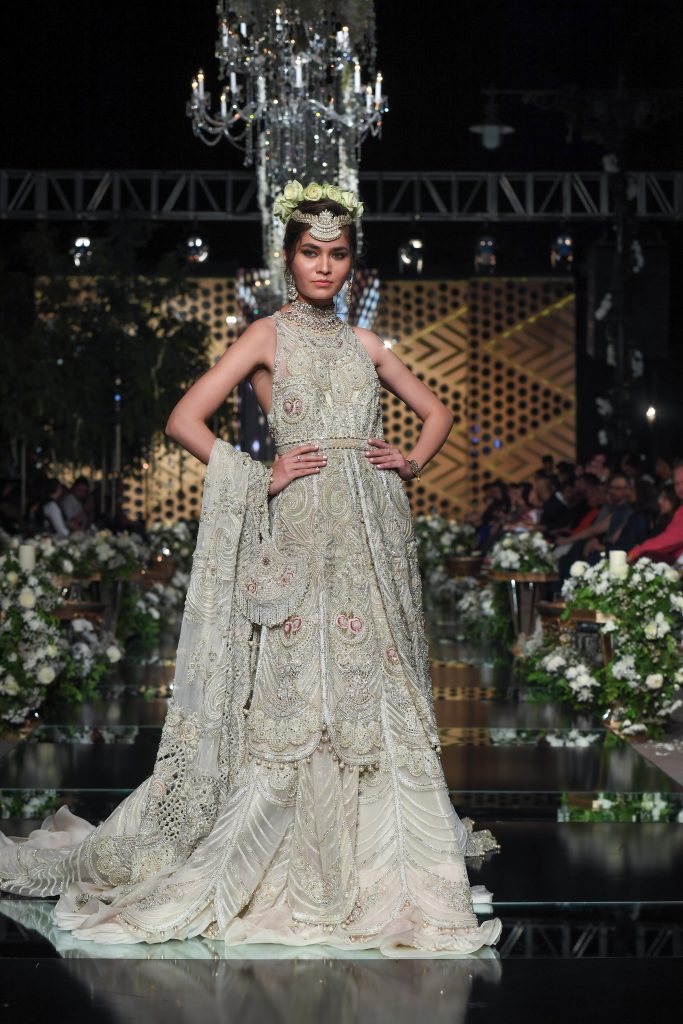 Facilitated by RAKA events which is helmed by Anisa and Amina Rashid Khan, the décor created was truly apt for the collection Shehla showcased. Replete with blooming flowers in white alongside the black runway that reflected the luxurious chandeliers hanging above, it surely was a sight for sore eyes.
The Silhouettes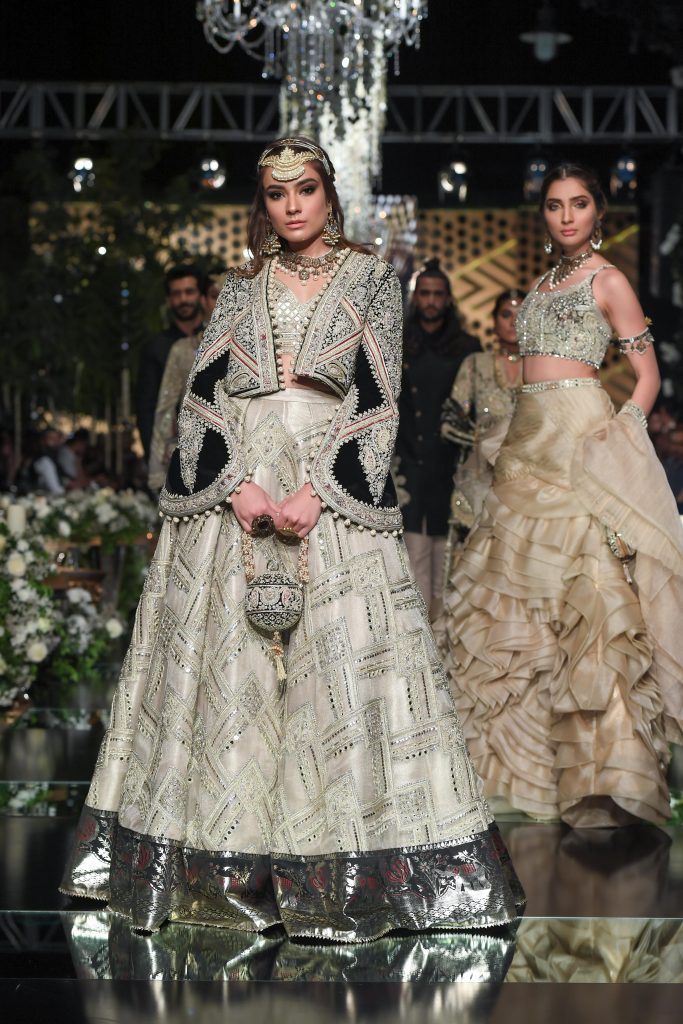 Remaining true to her aesthetic, the couturier visibly made a conscious effort of introducing a mix of both traditional and contemporary silhouettes with Aks. Where there were intricately-embellished Lehengas and Cholis, there were also ruffled gowns and pleats of decadent quantity.
The Mirror-Work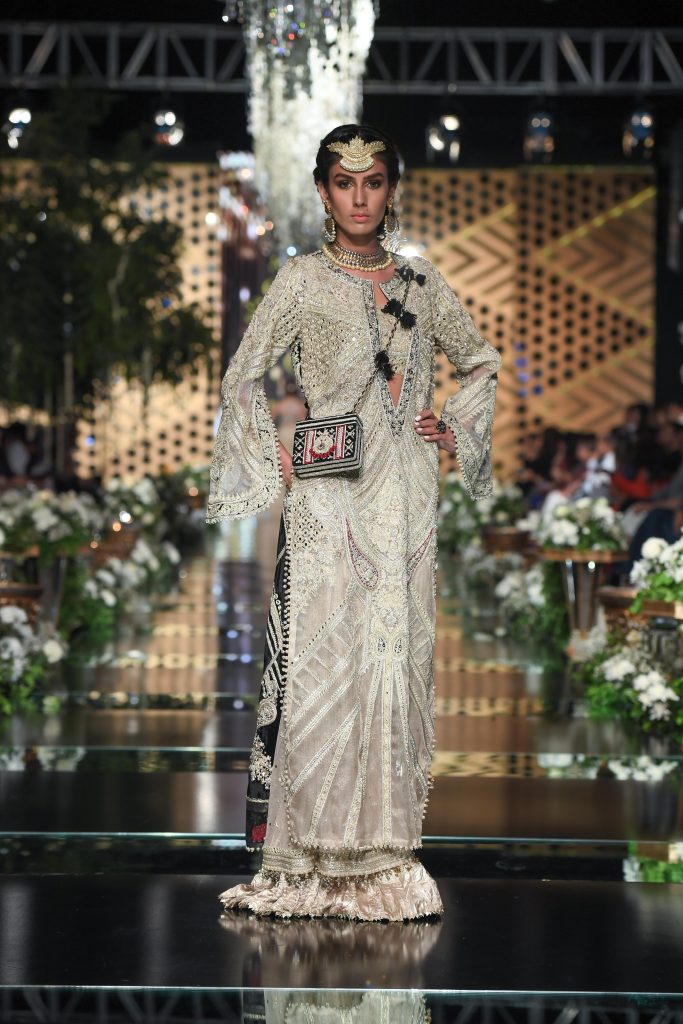 Making sure her collection's theme is interpreted to a tee, Shehla made wide use of sheesha craftsmanship on her ensembles, which glitzed on the runway. It was also a welcomed addition to the designer's repertoire, and one hopes to see her use it in perhaps more innovative ways in the future.
The Accessories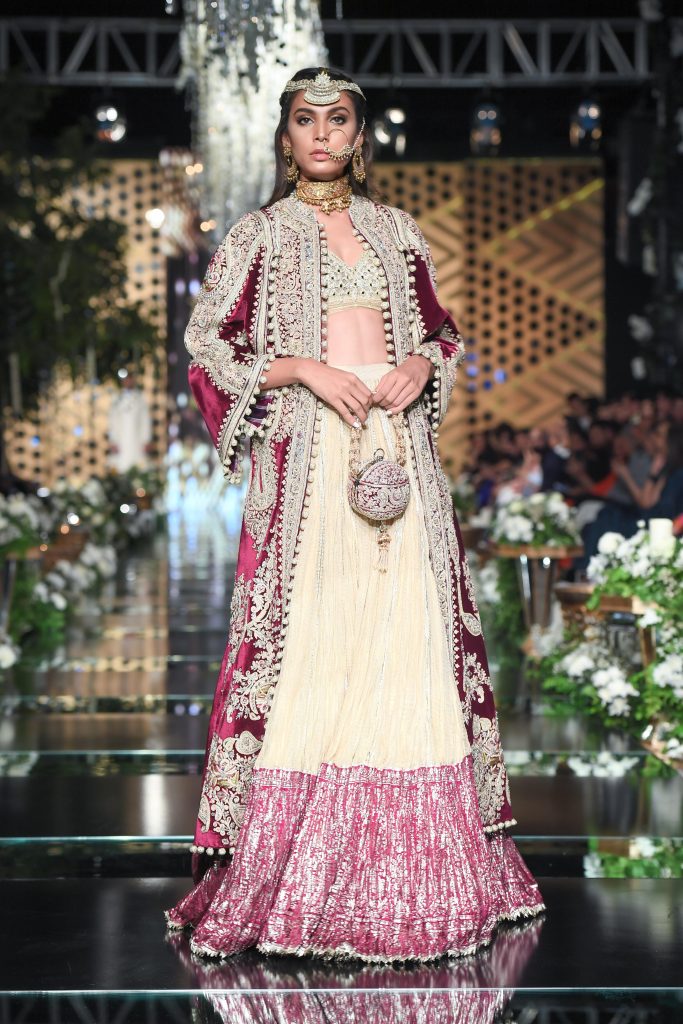 Encapsulating the audience with their subtle intricacies, the complementing accessories in Shehla's display were as important as the ensembles, themselves. From the beautifully done Matha-Pattis to graceful pouches that models like Mushk Kaleem and Sabeeka Imam carried, the attention to detail was a winning feat for the designer.