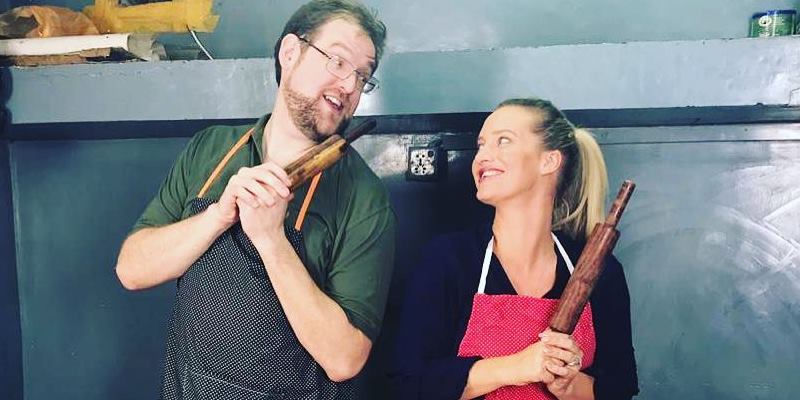 Everyone loved George Fulton in George ka Pakistan and couldn't get enough of him! Shaniera Akram on the other hand is always talking about how much she loves being in Pakistan. Together, Shaniera and George make videos based on their knowledge and experiences of living in Pakistan and honestly, they're the cutest, funniest little things we've every seen! The videos feature George and Shaniera competing against each other and sharing their hilarious experiences as they go about it.
Sometimes they're busy identifying fruits:
Some days we see them struggling to thread naaras 😂
Some days we see them struggle trying to name vegetables in Urdu:
Watching them talk in Urdu is something we can watch for hours!
Some days they're busy competing about Pakistani culture
And they also love telling each other dad jokes 😂
Haha, some days George challenges google maps on pronounciations:
Their urdu vocabulary though 😂
Hahaha, some days they're busy guessing what Urdu muhaawray mean and we can't stop laughing:
And and and, they also try making gol rotis and end up making the funniest looking rotis:
Which one's your favorite? Let us know in the comments below! Also let us know if you're team Shaniera or team George!