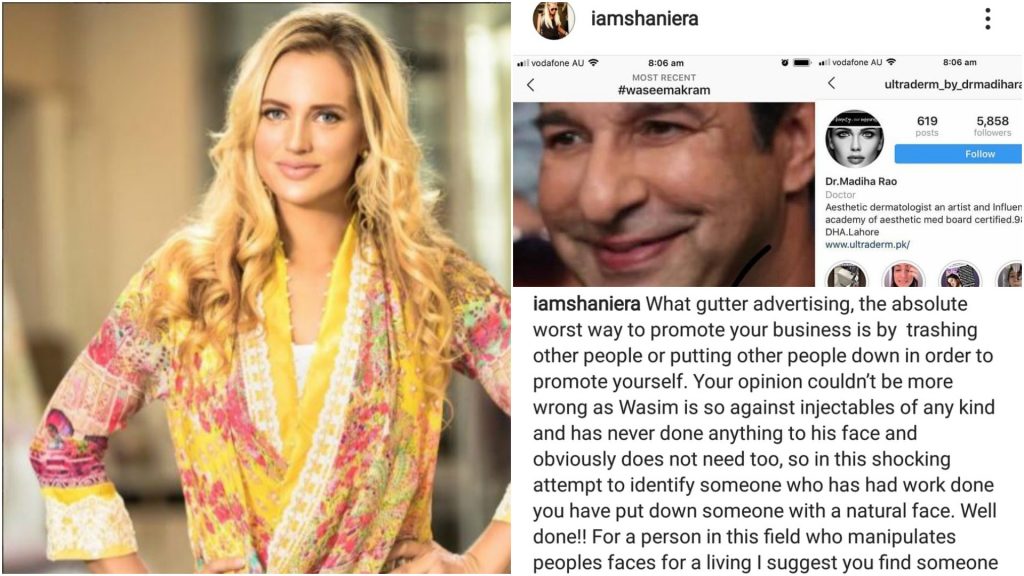 When it comes to celebrities these days, everyone just loves assuming that 'all' of them have gone under the knife at some point in their life. And even if they have, how is it affecting you?
Recently a page by a practicing aesthetician Dr. Madiha Rao from Lahore, posted a low resolution and blurry picture of Wasim Akram and in an Instagram post critiqued the alleged procedures he's gotten done. She even went far enough to say 'who did him?' and called it 'a bad job,' because obviously she thinks it's okay to shame other people publically for the way they look. Now that's an aesthetician I'd avoid at all costs!
The post did not go unnoticed by Shaneira Akram, she immediately took screenshots and posted it to her Instagram account, lashing out on the post and demanding an apology.
This is what the original post, which has now been deleted, had to say: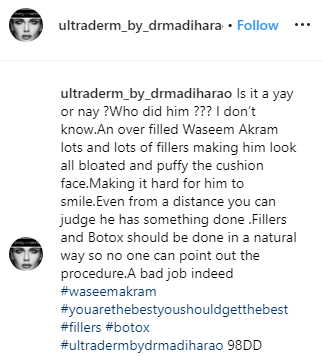 Fans immediately came to Shaneira's support and started reporting the page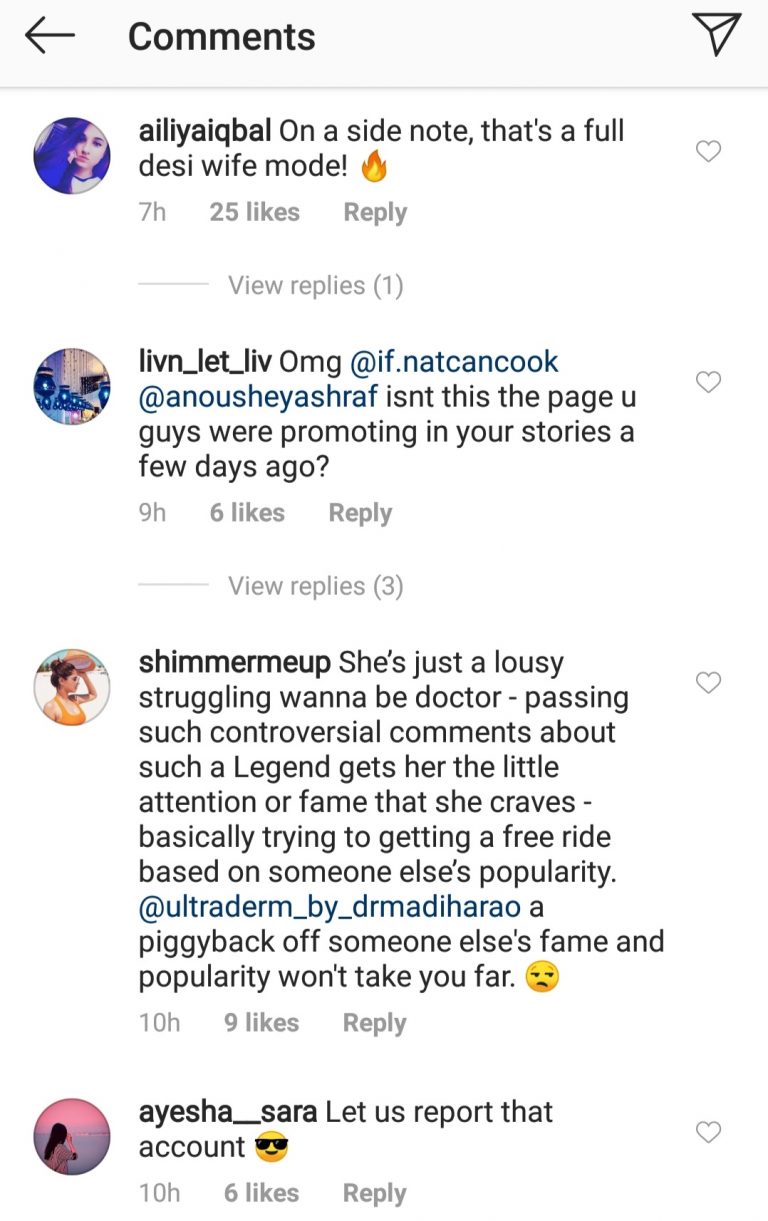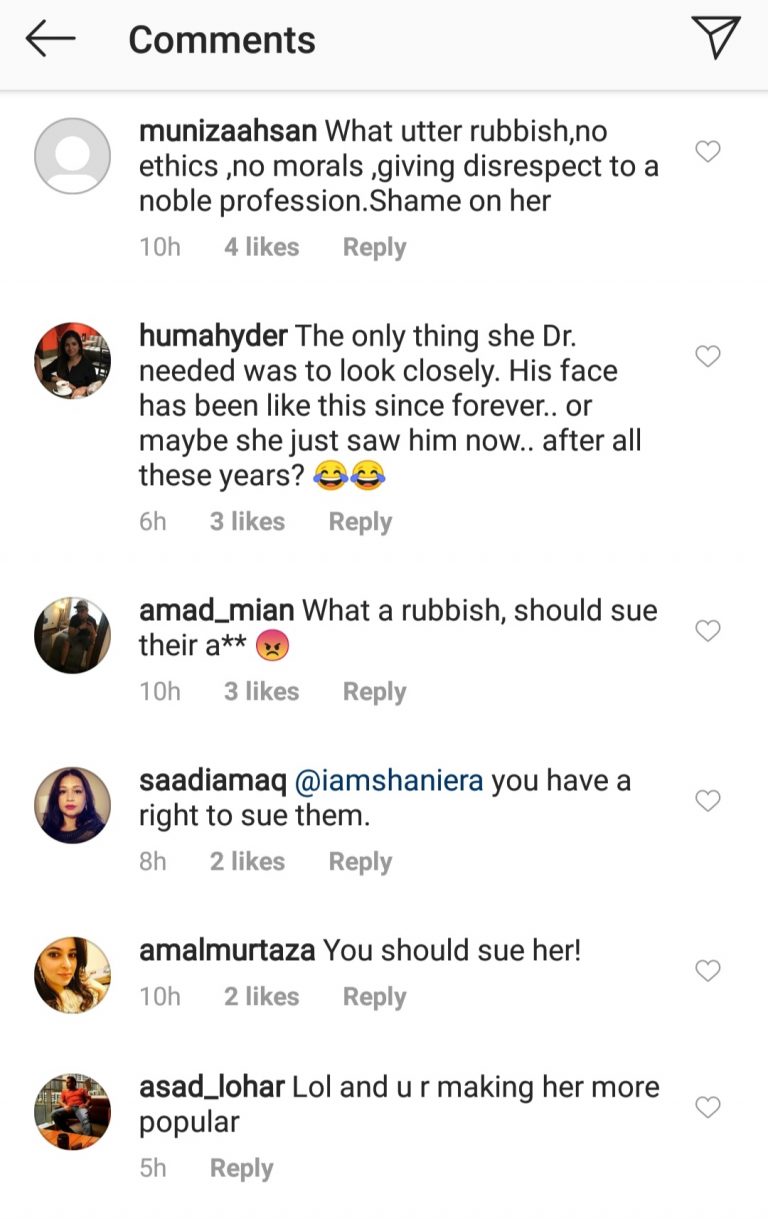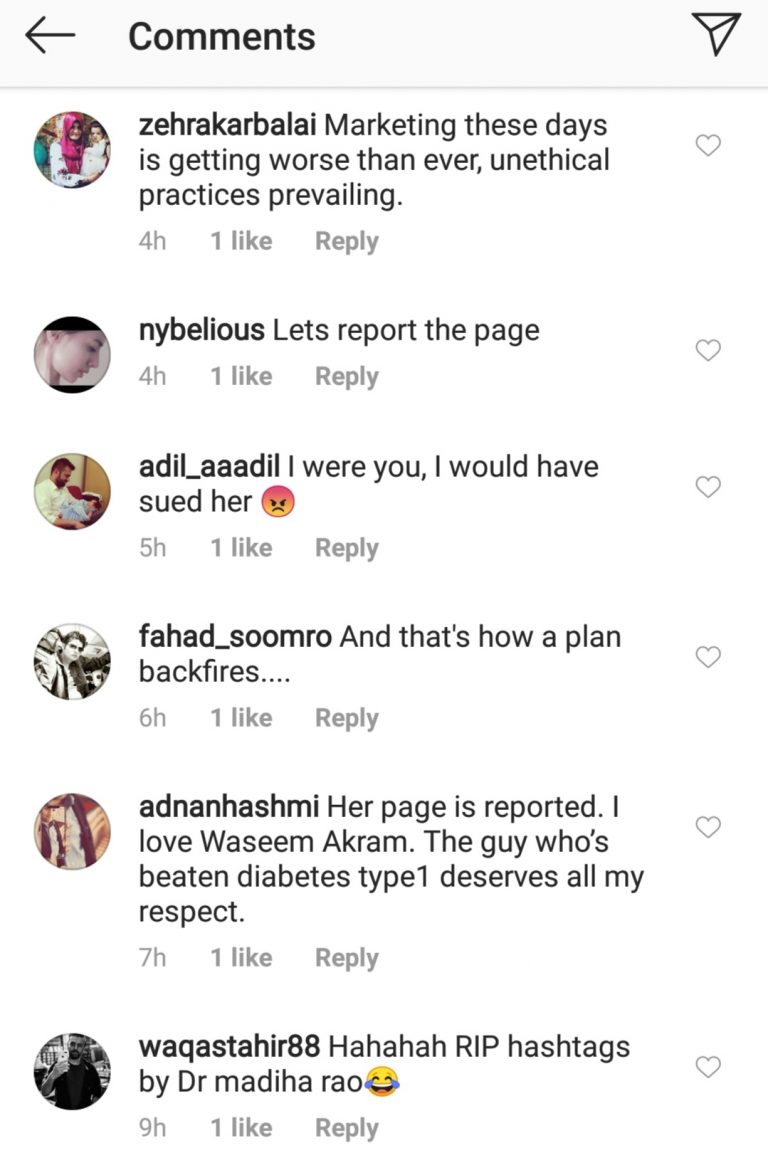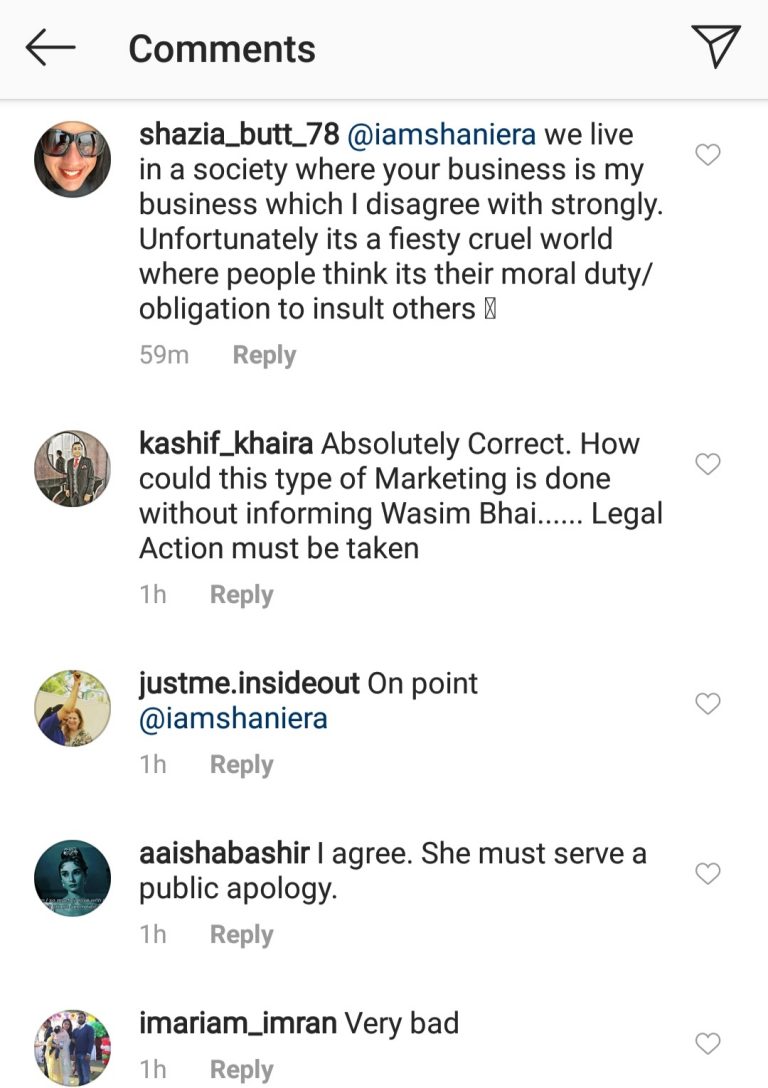 The post has now been removed from their Instagram page and they have issued an apology as well, but if Shaneira hadn't called it out, they would have continued bashing one celebrity after another.
https://www.instagram.com/p/BwWS1C1h1Or/
Fans are still commenting on this apology post saying that it isn't enough:
We hope they've learnt their lesson!