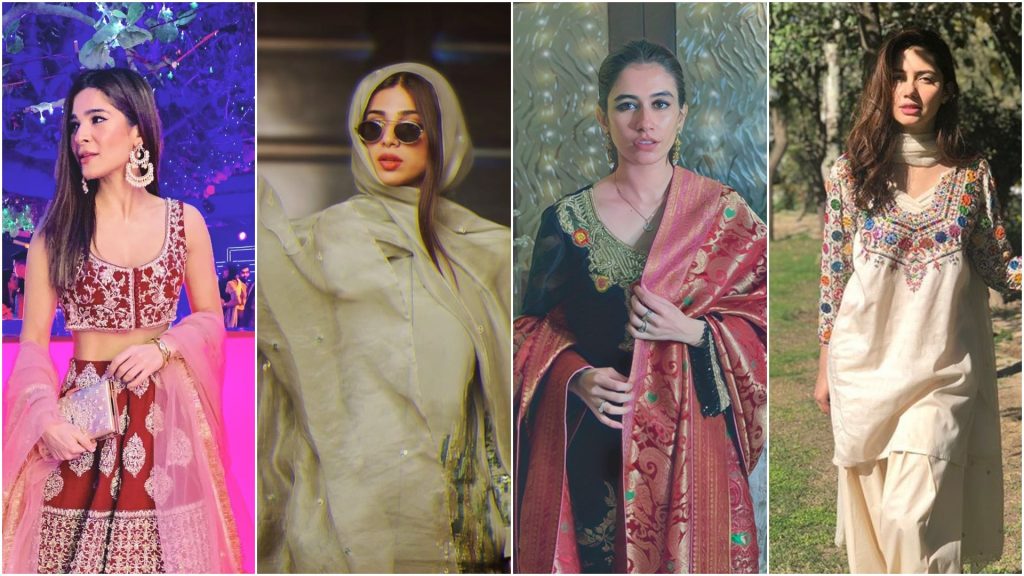 Dupattas are the easiest way to add that oomph and grace to your outfits. And who says dupattas have to look boring? There is so much you can do with just one dupatta by carrying it in a ton of different ways, when draped properly it'll help you look your most graceful self. Here are our favorite ways that you can drape your dupatta and flaunt your desi outfits!
Half pleated pallu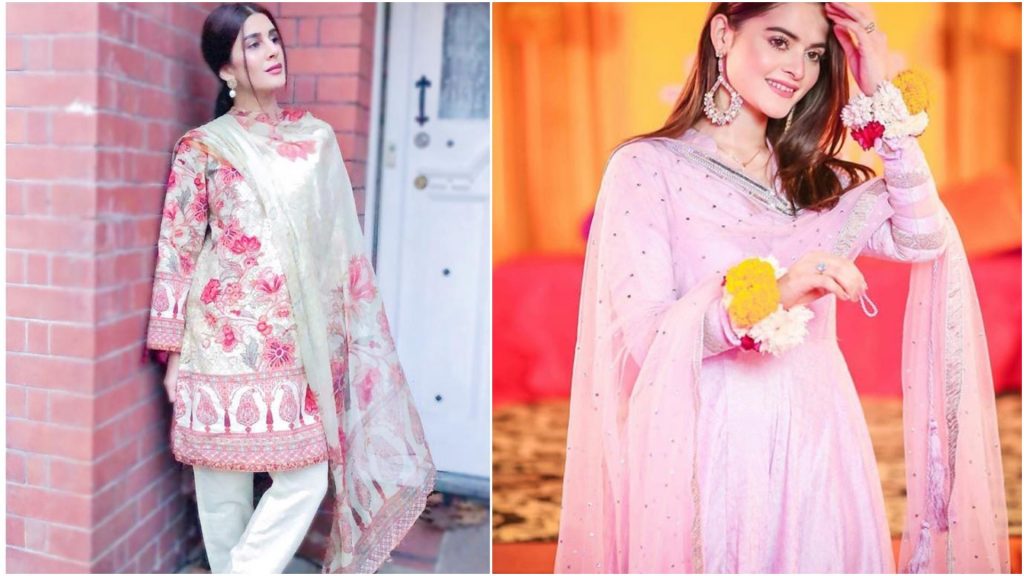 One of the easiest and effortless ways to style your dupatta is the half pleated pallu where you pleat the dupatta on one side of the shoulder and leave the fanned out part hanging in the front while you let it hang freely from the other shoulder without any pleats. Perfect for literally all occasions.
The slipped off pallu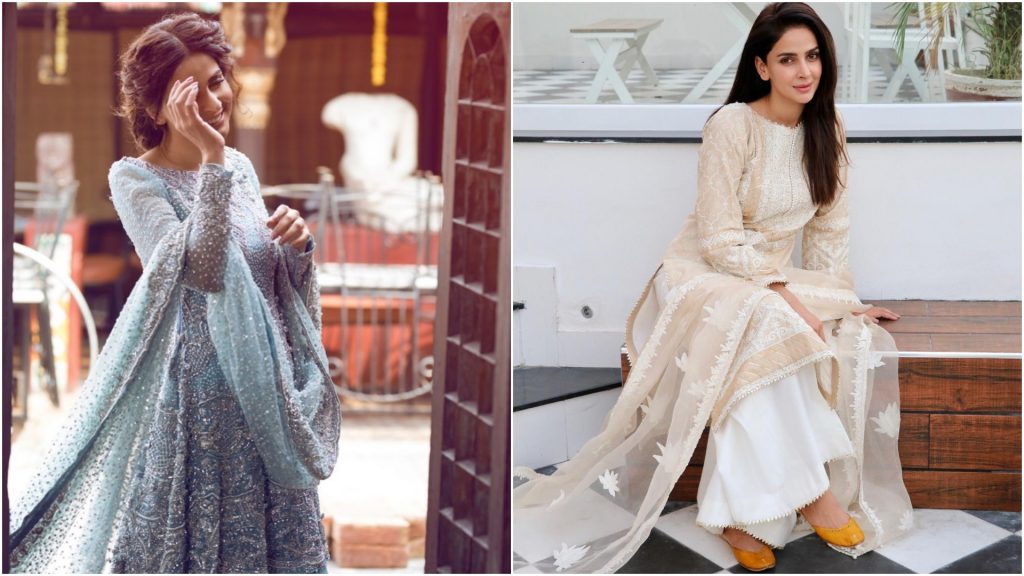 Straight from the runways, this style is utterly graceful and chic at the same time, you can wear it with lehengas, anarkalis, and also everyday shalwar-kameez! Oooof, who knew dupattas could look this chic!
Wrist and shoulder drape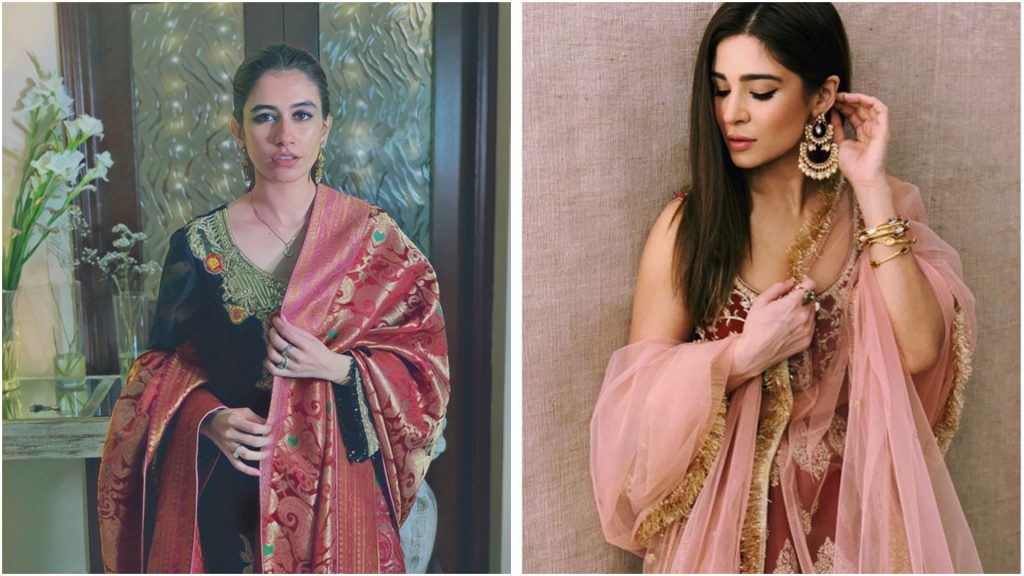 The style of draping your dupatta and then rolling the other end of it to your arm or wrist makes for a classy look. We love carrying this particular style on lehenga cholis, formal and semi-formal events and it looks absolutely timeless!
The free falling drape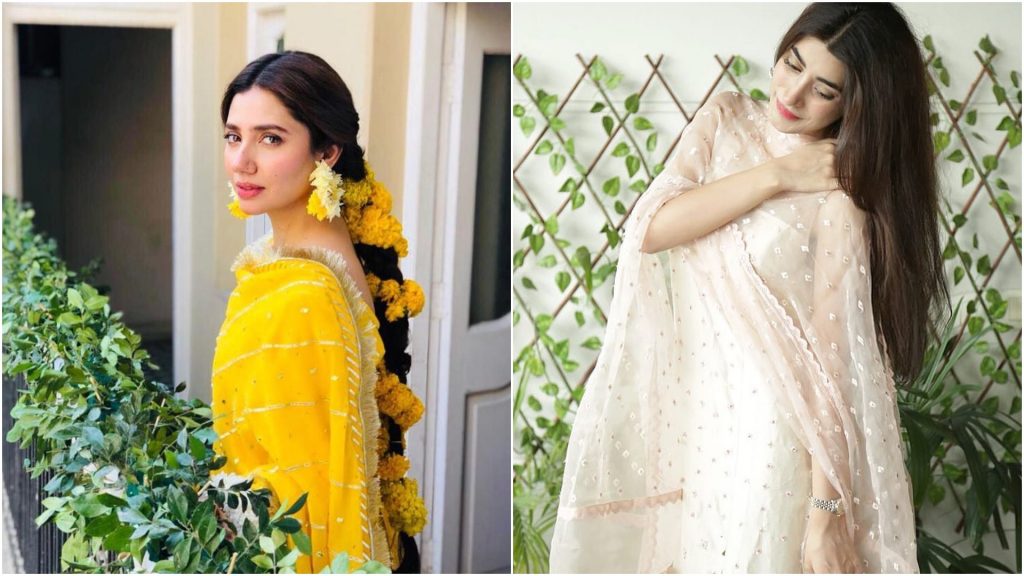 This particular style is perfect when your dupatta is the star of the show. The free falling dupatta draping style from your shoulders without any pleats or creases, can be styled with almost every eastern outfit. The ease of wearing this style makes it ideal for regular wear, both formal and casual and can be flaunted by women of a heavy bust line too without feeling uncomfortable about it.
One side drape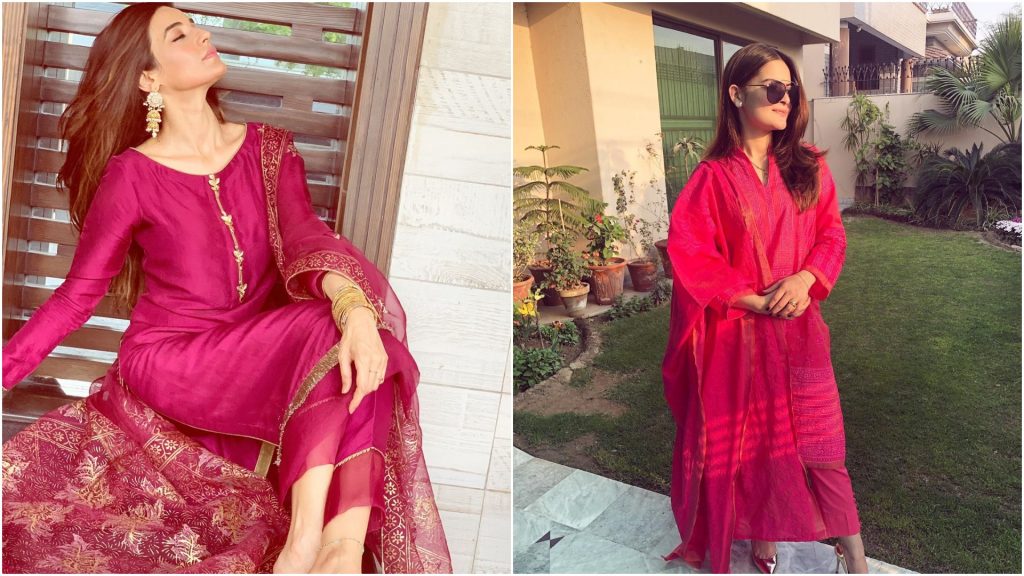 Yet another way to flaunt that yard long drape is to carry it on one of your shoulders without the pleats and letting it flow from that side only. This style makes for an easy, everyday style that looks utterly graceful!
The neck drape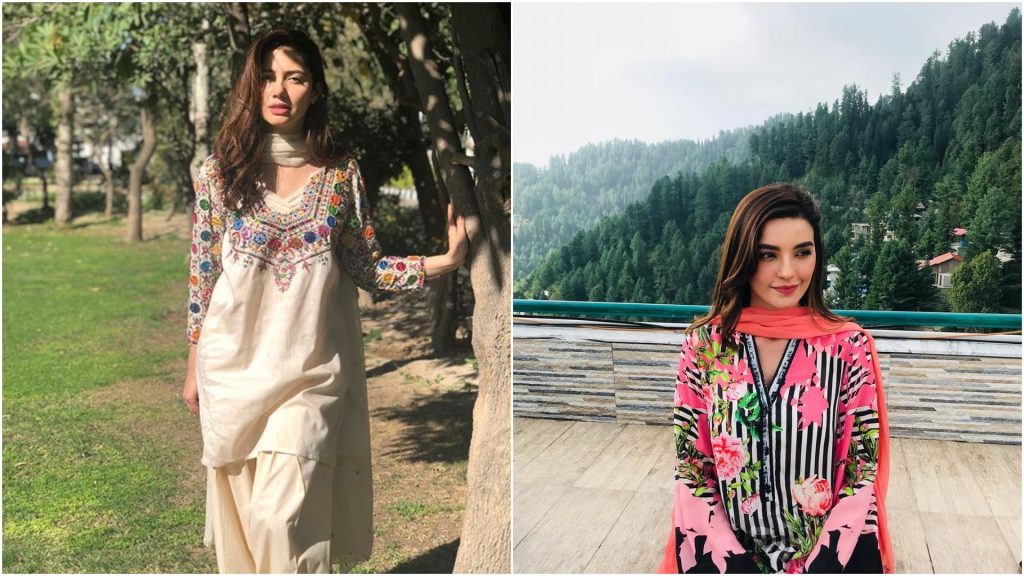 One of the easiest ways to carry your dupatta is by letting it drape on both sides from the neck, but people often mess this style and turn it into a disaster! Make sure the dupatta is hanging around the same length on both sides and is properly pleated rather than just gathered and put around the neck.
Draped and fanned on one arm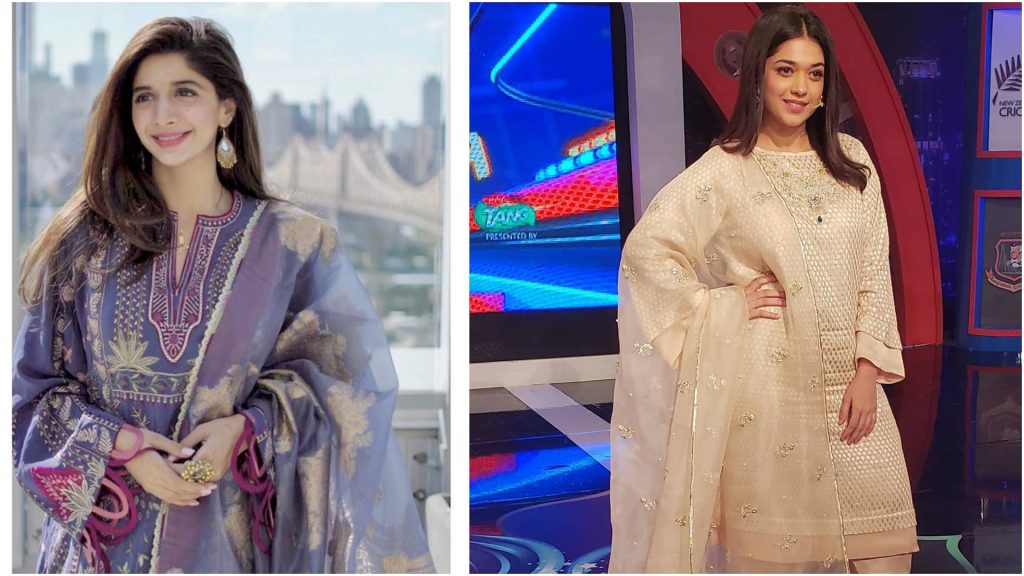 Another way to show off your particularly heavy, colourful or stiff dupatta is to drape it on one shoulder and let it hang freely over your arm. This style works best for materials that are stiff and makes for a very chic but classic look.
Draped as a saaree pallu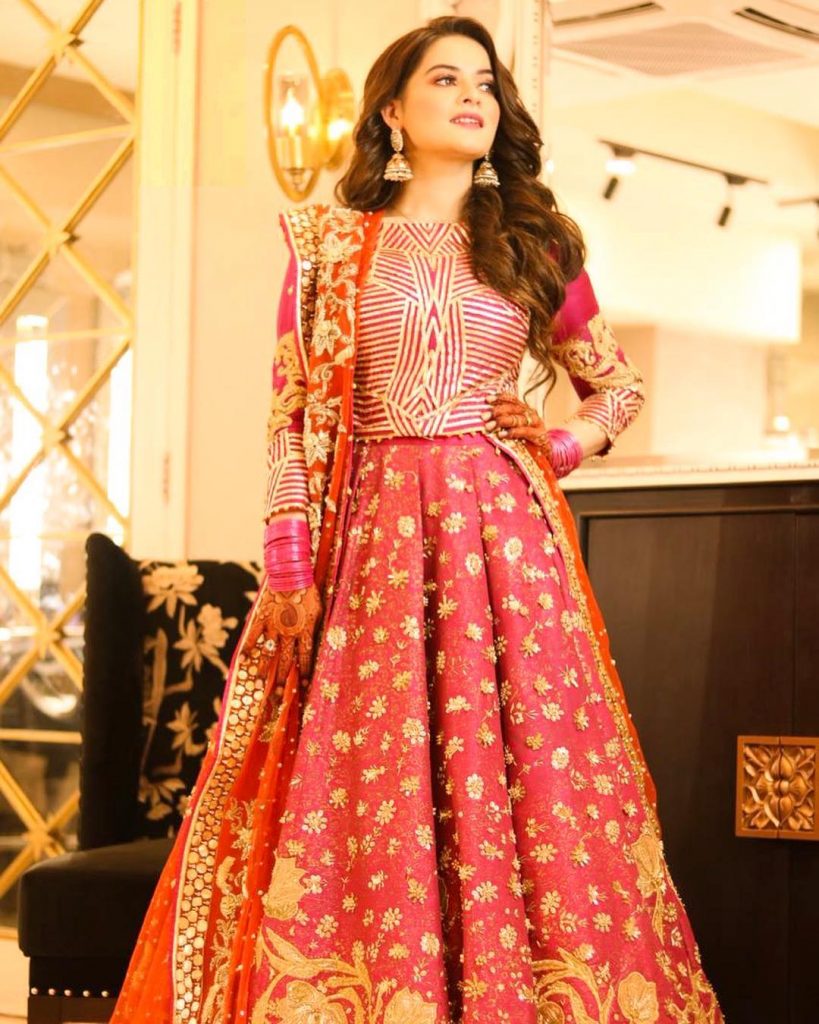 Perfect for mehndis and when you're wearing crop tops with your lehengas, this style really completes your look with elegance. Take your dupatta and pleat it on one side of the shoulder and pin the other half to your waist, just make sure you pin your dupatta when carrying off this style.
Over the head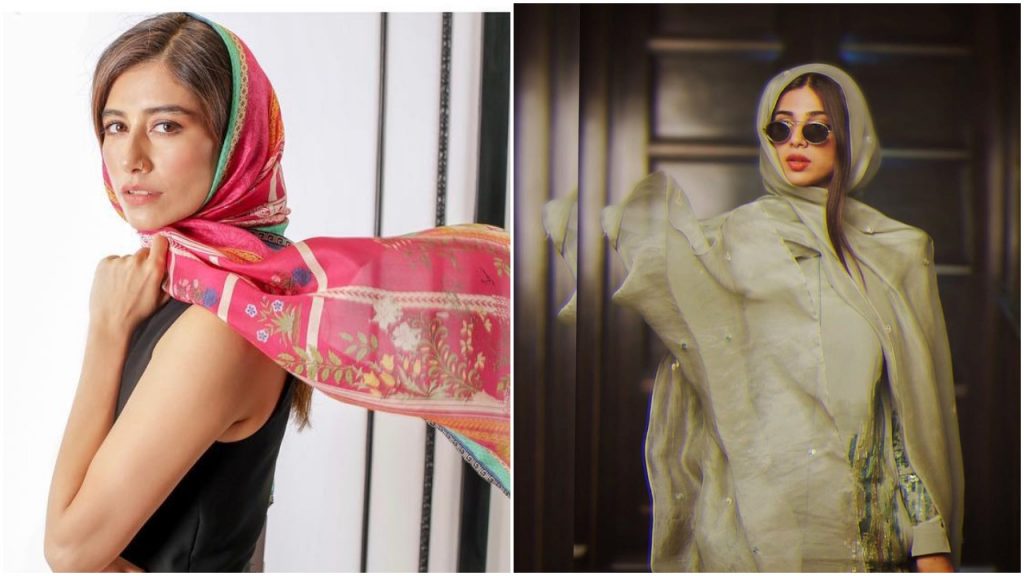 There's absolutely nothing wrong in covering your head the traditional way, but on days when you're feeling fierce and edgy, try draping your dupatta this way and let the pallus hang freely around the neck!
As a stole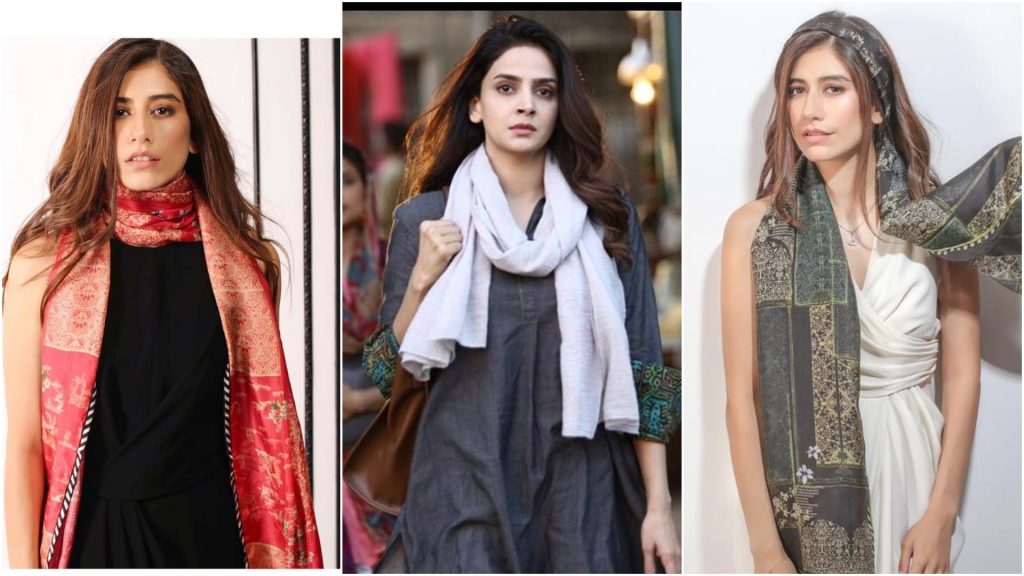 This style also doubles as an accessory and you can even pair it on your westerns. Drape it arund your neck and let it hang freely or wear it as a bandanna! There's so much you can do with stoles!