The only zeroes we care about are the ones at the end of our salaries, and may they be added more often!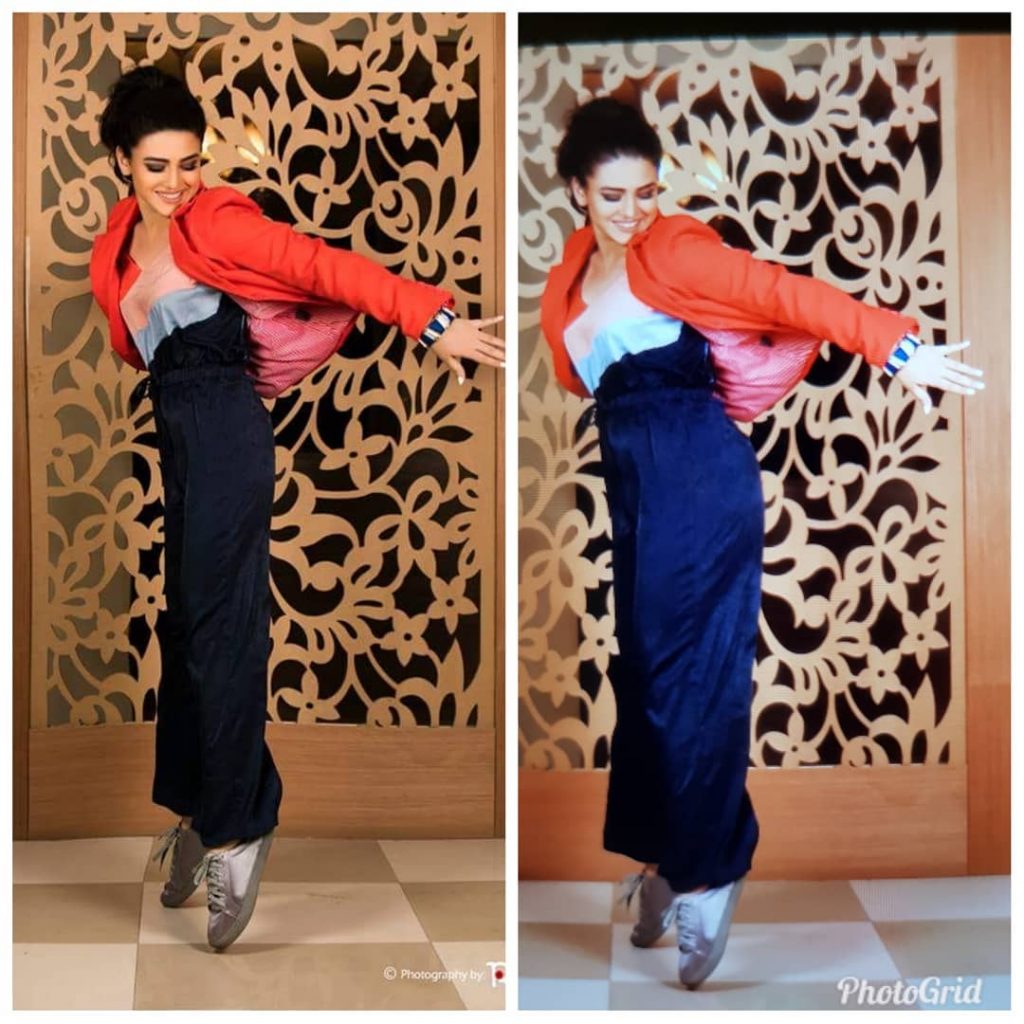 Zara Noor became one of the most loved celebrities in a really short span of time, all thanks to her bubbly personality and great acting skills. Zara, took it to instagram yesterday and shared a collage she made, one was a photoshopped version of her, while the other one was unedited and raw Zara. There was an alarmingly stark difference between the two photos. Zara Noor then shared how she was 'too big and too broad' to work with some brands and how it had taken a toll on her mental health, how it made her feel guilty every time she ate and how she finally begin her journey of acceptance and self-love.
Zara's journey to self-loving was loved and appreciated by many, many related to it on a personal level and many shared how they've been body shamed too at some point in their life which affected their self-esteems. Zara tried replied as many people as she could and empowered everyone who was going through a similar situation.
Celebrities Mehwish Hayat, Hania Aamir and Azfar Rehman were some of the first ones to comment and send tons of love!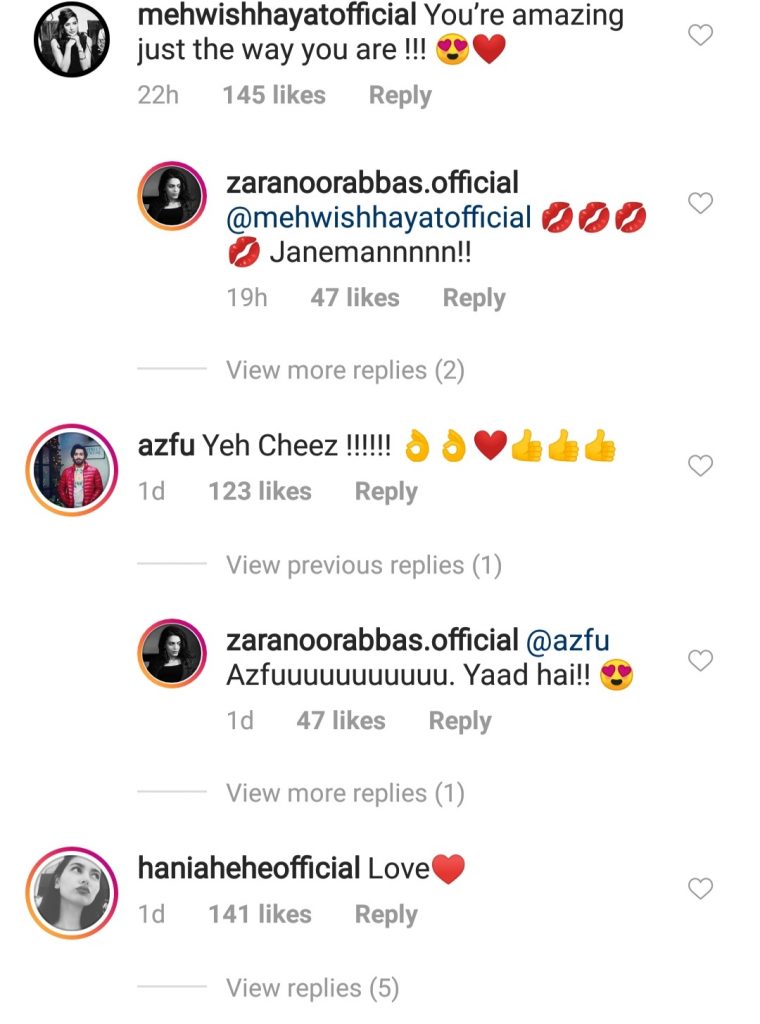 And very soon, her husband Asad Siddiqui blessed the comment section with a comment so cute
Friends, fans quickly joined in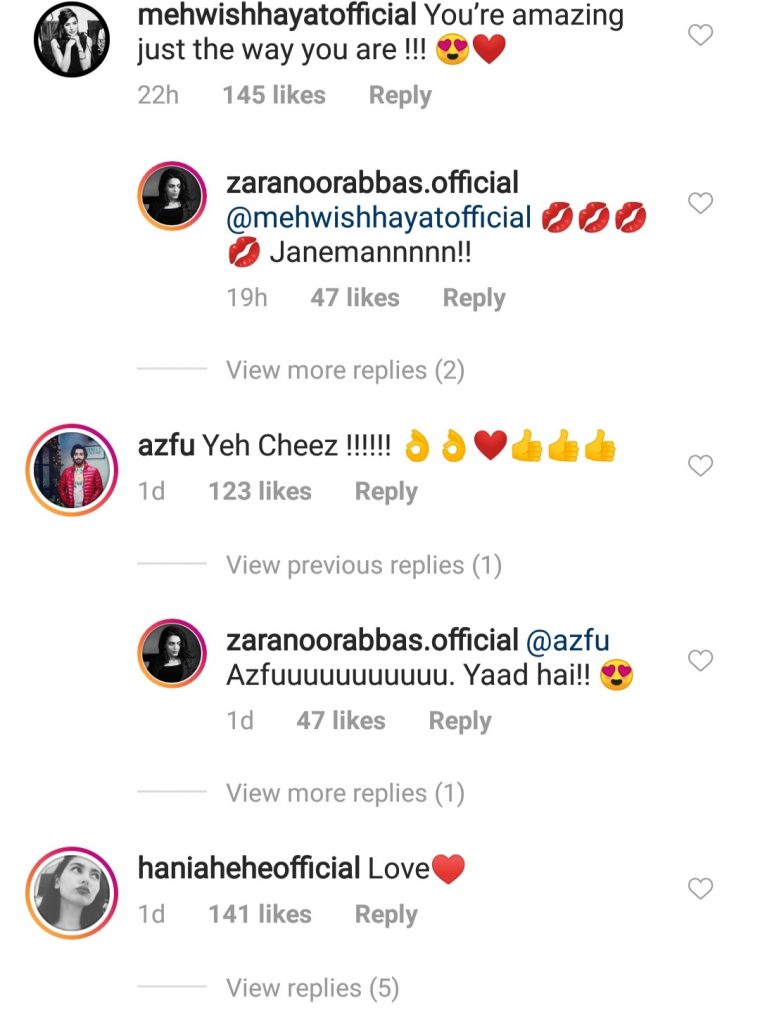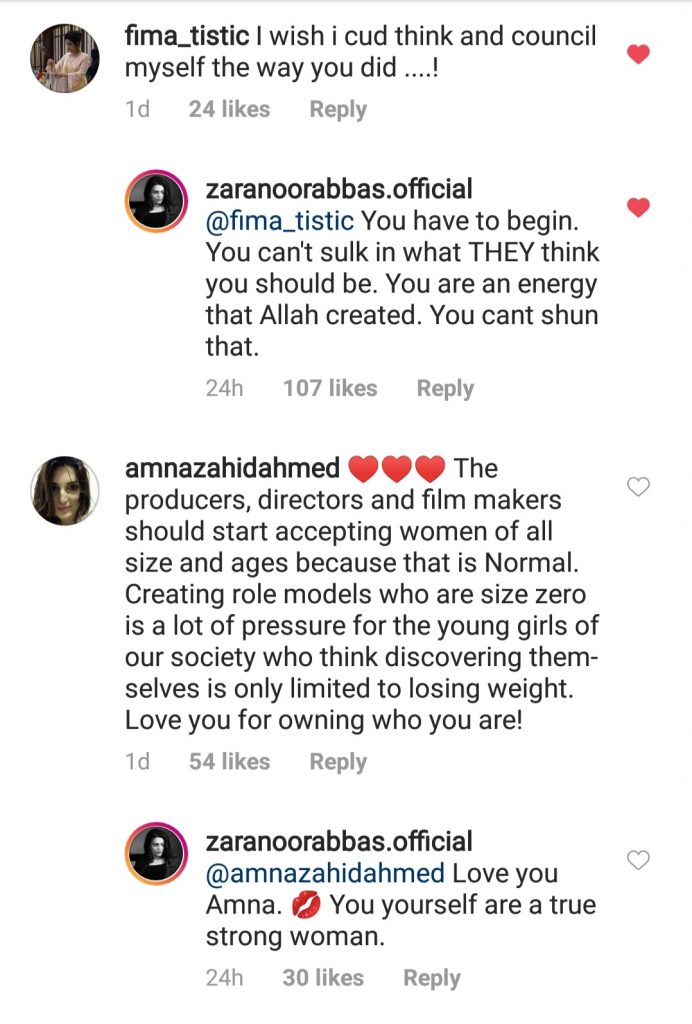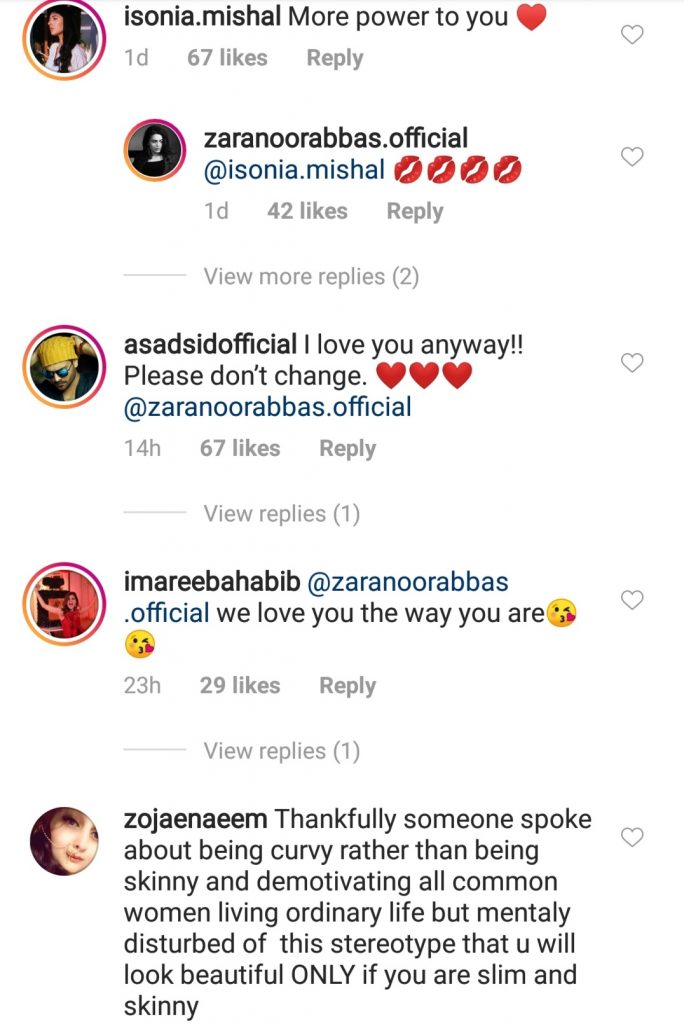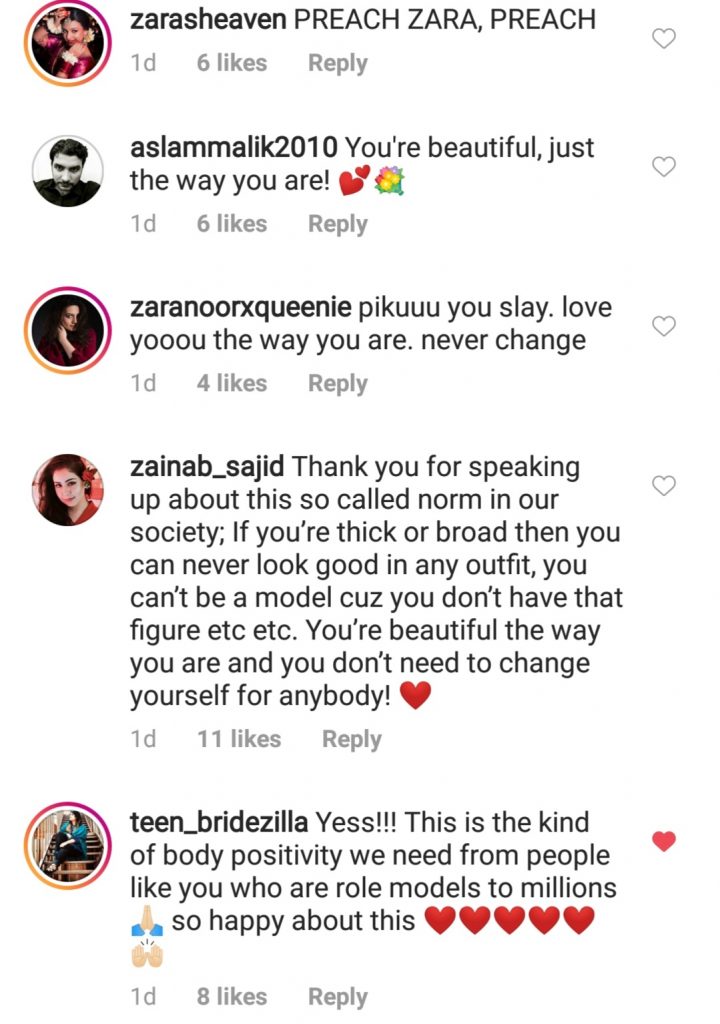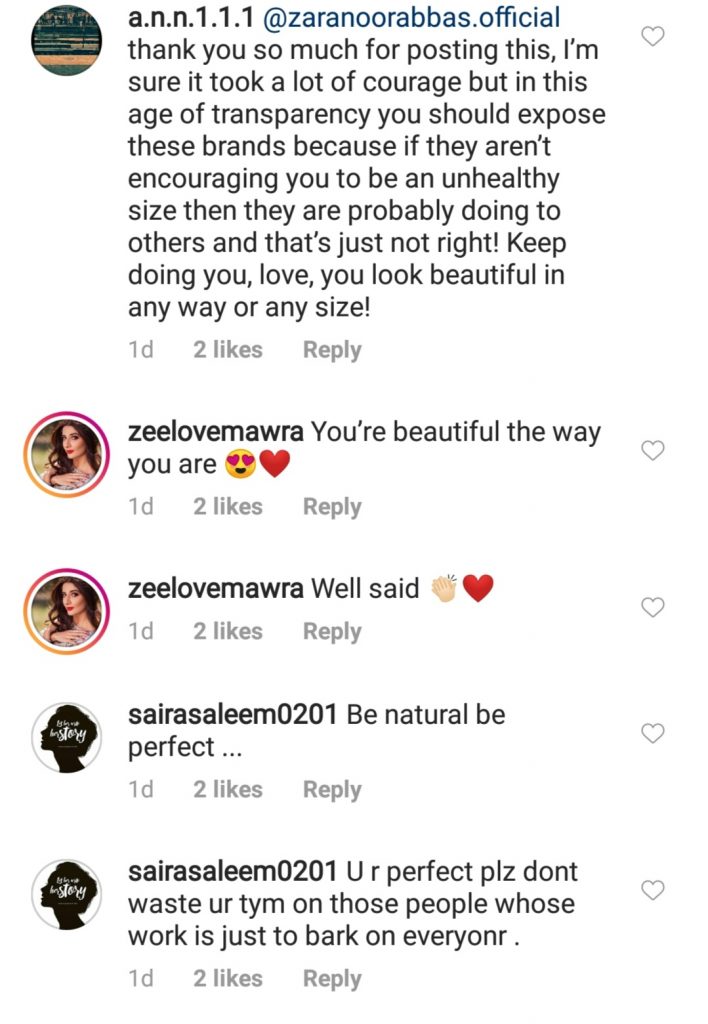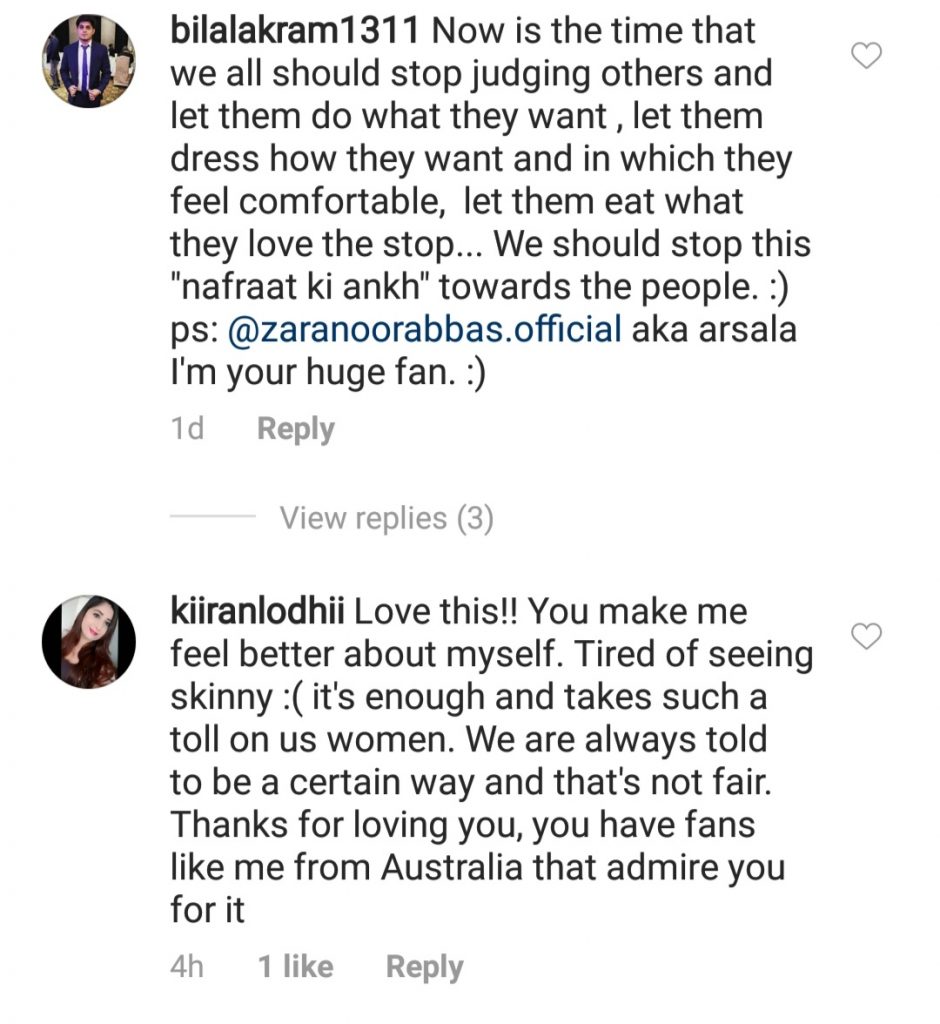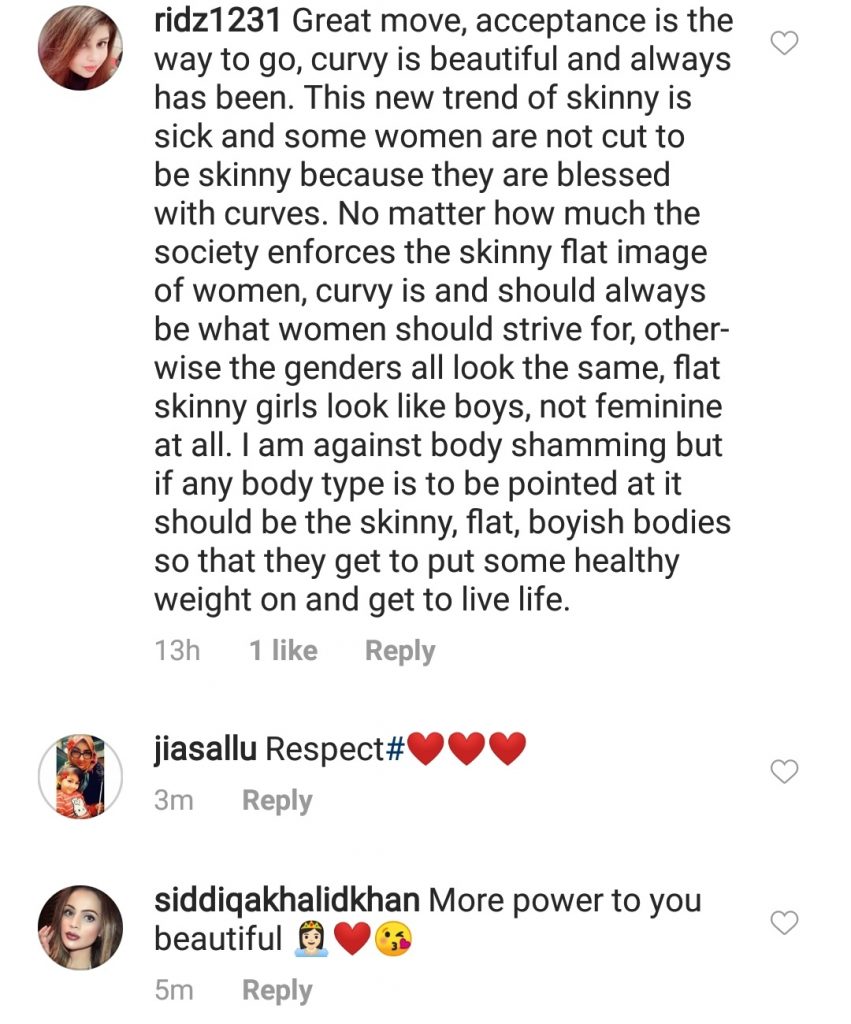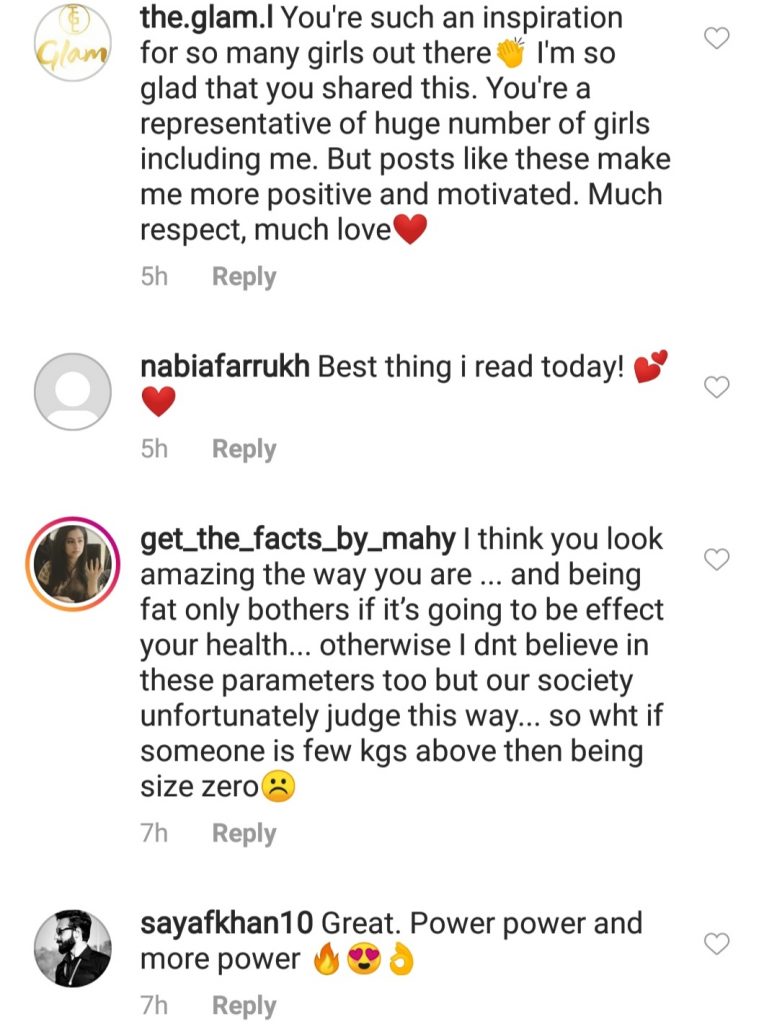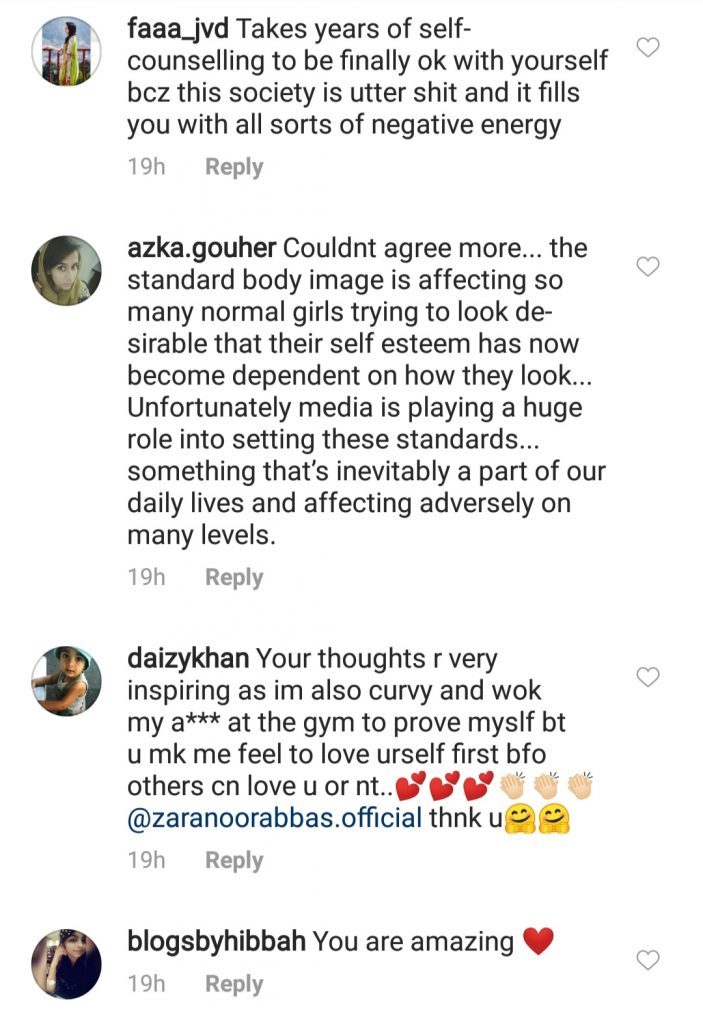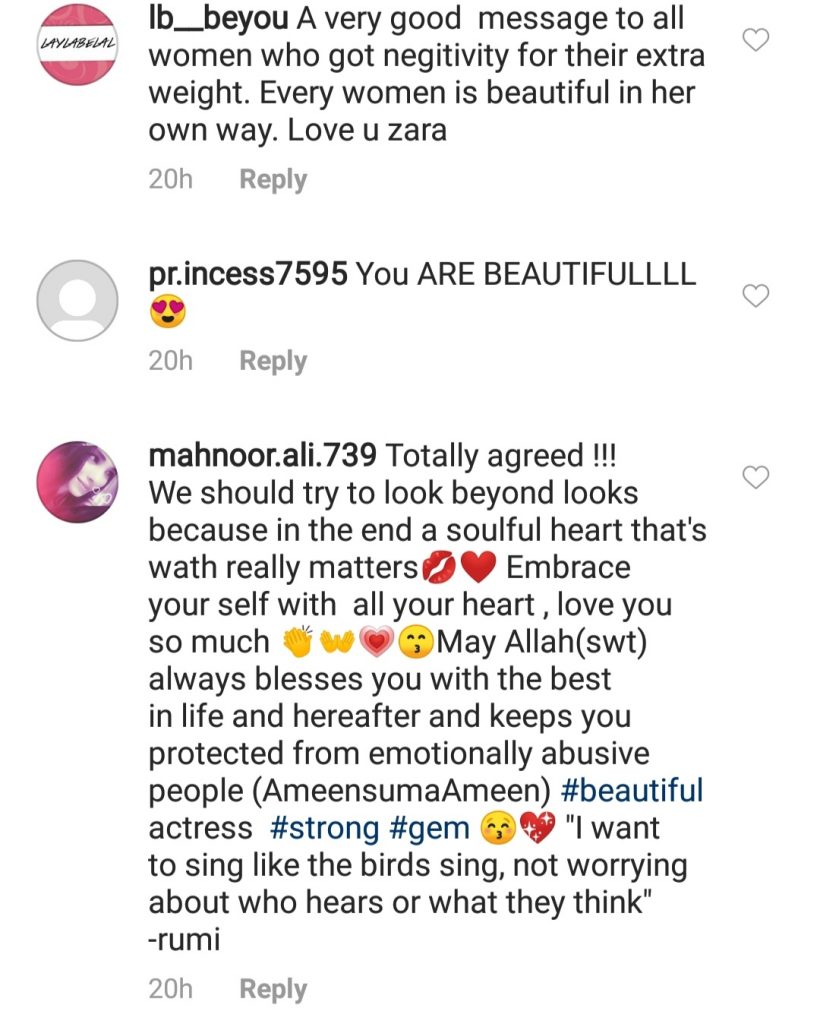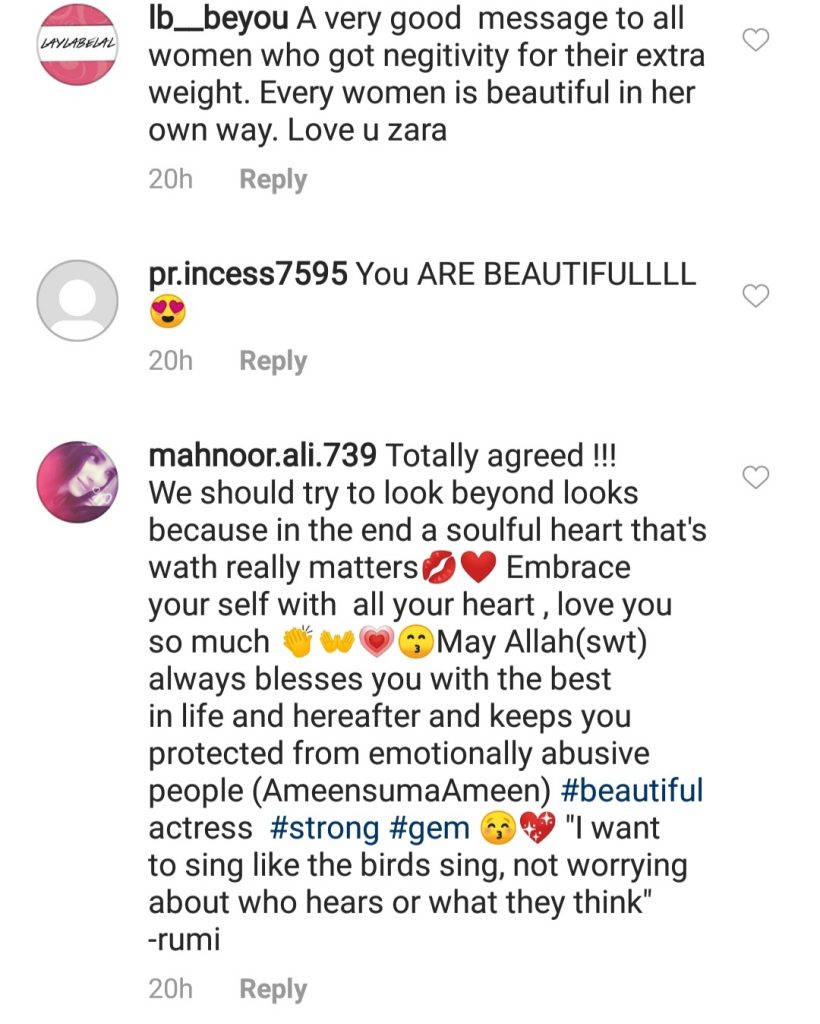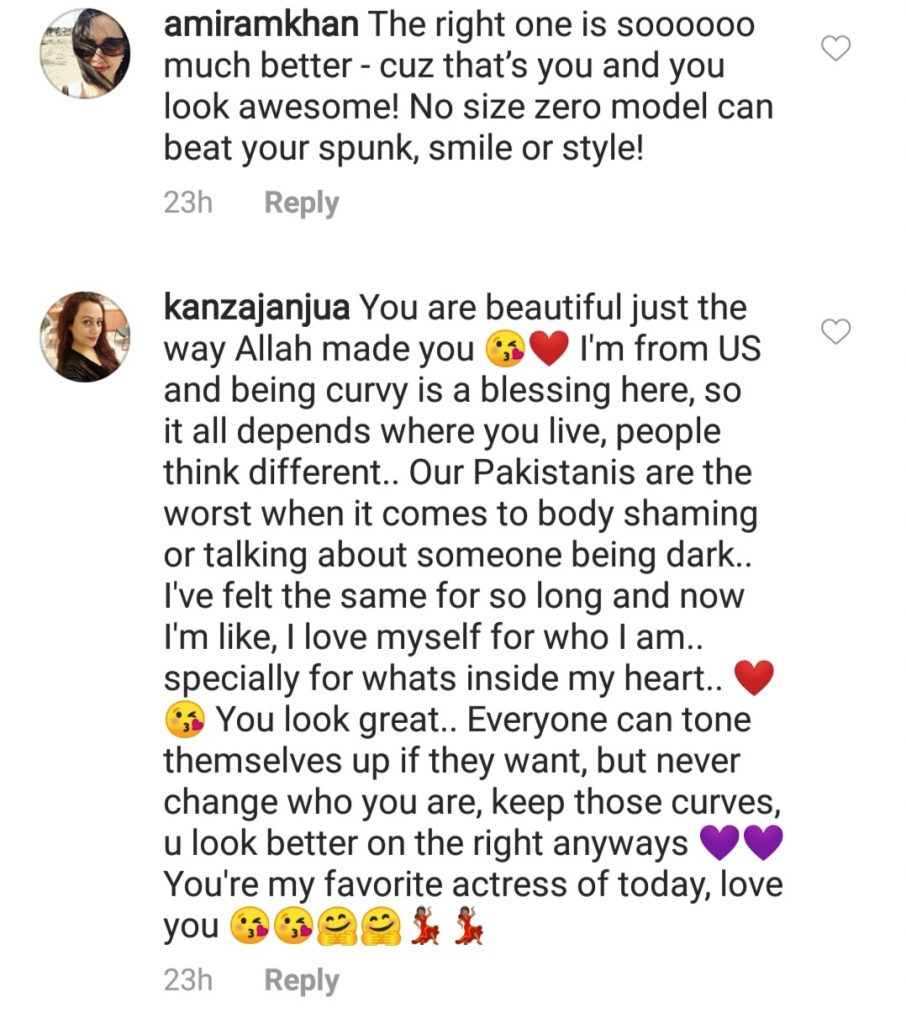 It takes real courage to come out and talk about being body shamed in this day and age. Many celebrities and people in general face a lot of backlash for being curvy but not many have what it takes to put it out there. More power to you Zara, we love you!