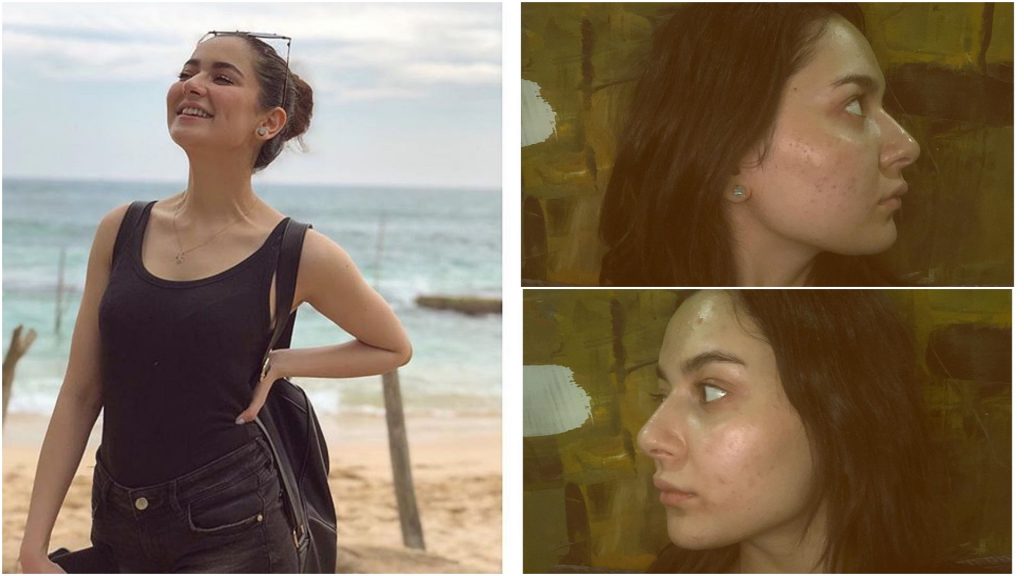 As far as celebrity social media accounts go, Hania Amir's doesn't get nearly enough credit: her Instagram is one of the most colourful ones around, between her many pictures with beau Asim Azhar to the most hilarious and relatable situations an captions.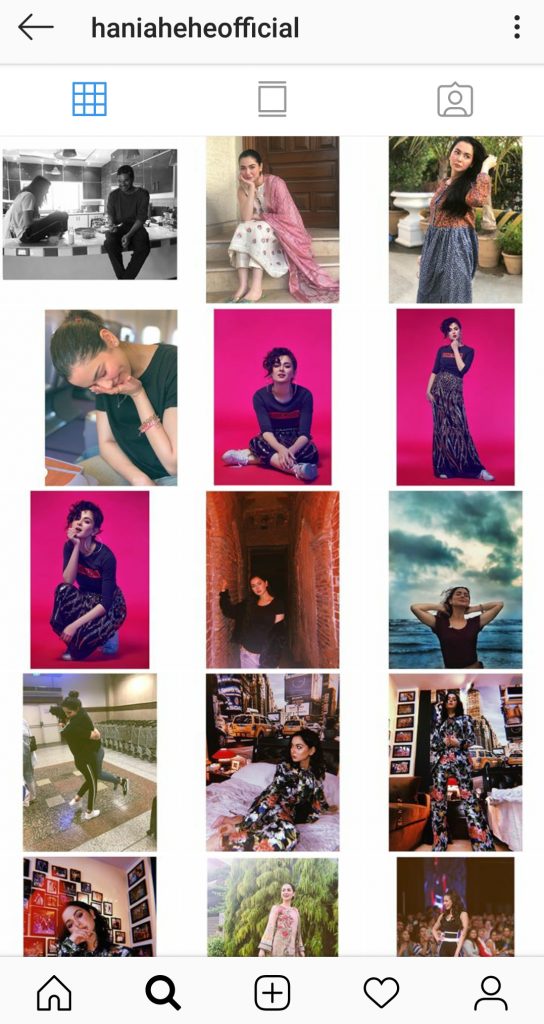 Recently, though, it's become super relatable for a different reason. Hania posted an honest and applause-worthy image revealing her struggle with acne—and it's one that feels all too familiar for some women.
Known for her spunky personality, superb acting skills and that adorable dimple, Hania Amir shared how she has always dealt with mild acne but only recently the flare-ups had gotten really intense and how it started affecting her, she said, 'They would show on camera, everybody started to ask me, started with the totkas and then came the anxiety' she then continued to share how she did everything in her power to control it, 'I kept it clean, toner, creams, dermatologists, everything! Nothing seemed to fix my skin and I had my night AND days of crying. Feeling insecure. Anxiety. Makeup wouldn't help. I was a mess but I went through it and got out of it too.'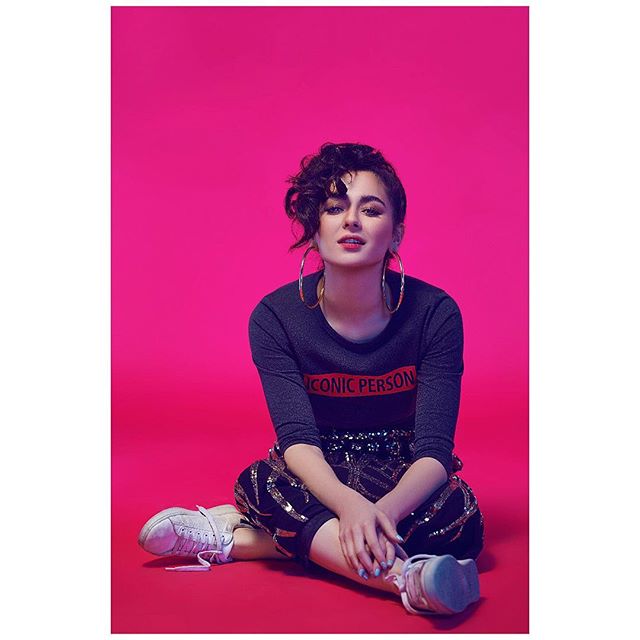 For a celebrity whose job is in front of the camera under harsh lights, imperfections such as acne are multiplied tenfold. However, after an intense inner battle young Hania has reached a new level of maturity and isn't letting her acne define her. 'My skin has been better than before. But it made me wonder.. Why is my skin defining me? Who has made these beauty standards that we always feel the need to match? The society? Clear skin is beauty? I know that the idea of being "perfect" is appealing to majority but you don't need to be an airbrushed flawless image to feel beautiful,' wrote Hania.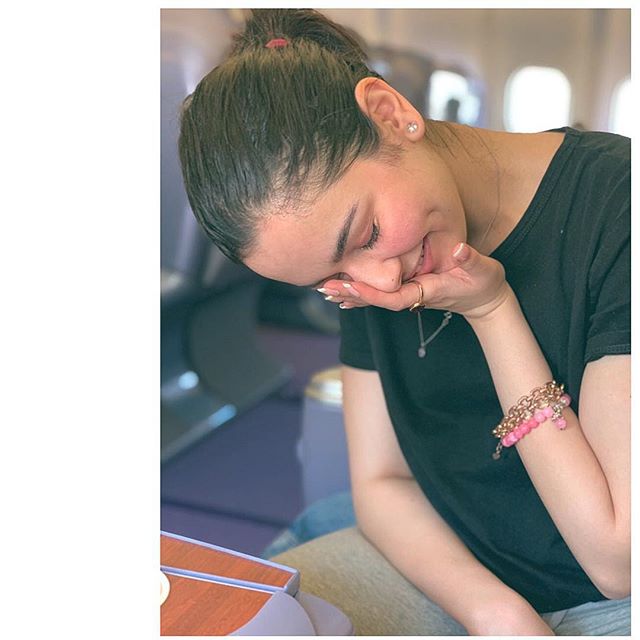 The world needs more celebrities like her who aren't afraid to embrace their 'imperfections' in order to show us that nobody is perfect, and that's okay! Hania concluded her post saying, 'This is my skin at the moment. Better than before but still not quite okay. But till I tackle it am I gonna hide myself from the world? Shy away from people? No. Yes I am struggling but my skin DOES NOT define me.'
AND SHE'S RIGHT! Your acne doesn't own you; you own it. And her note is also the perfect reminder that no one should be able to dictate your self-worth and confidence when it comes to your skin or any other inch of your body.
Fans and fellow colleagues also shared how they've been dealing with self-esteem issues due to the pressure of the society to look flawless.
Saira Shehroz too shared how things like bad skin, weight gain affects everyone: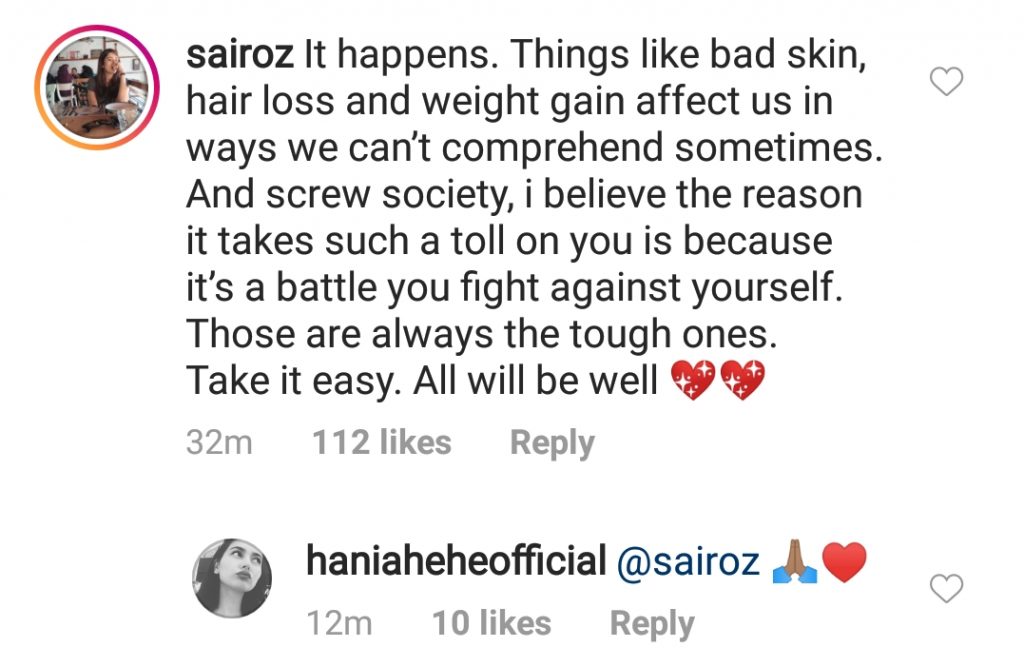 Asim Azhar shared how proud he was of Hania to share her struggles: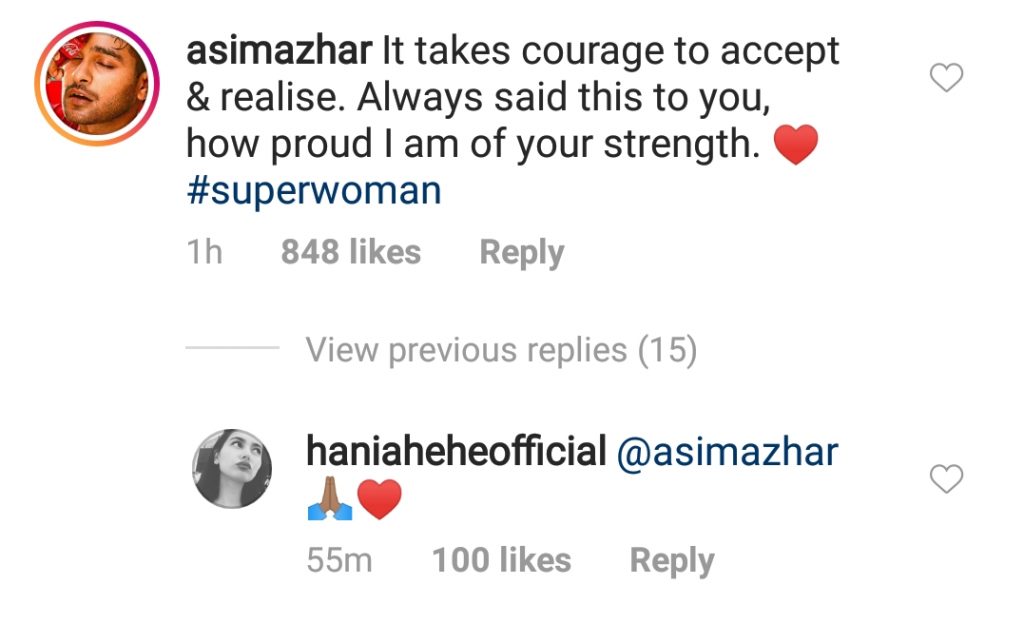 Many women came forward of how they've struggled with acne all their life and how this post hit so close to home