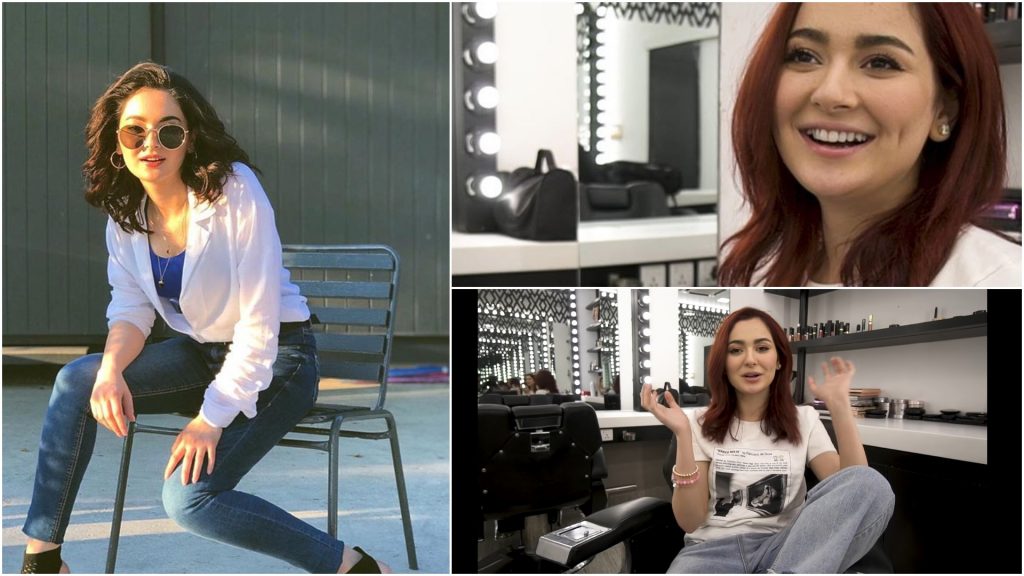 Hania Aamir has now started a YouTube channel of her own and within 24 hours she has gathered around 10K subscribers!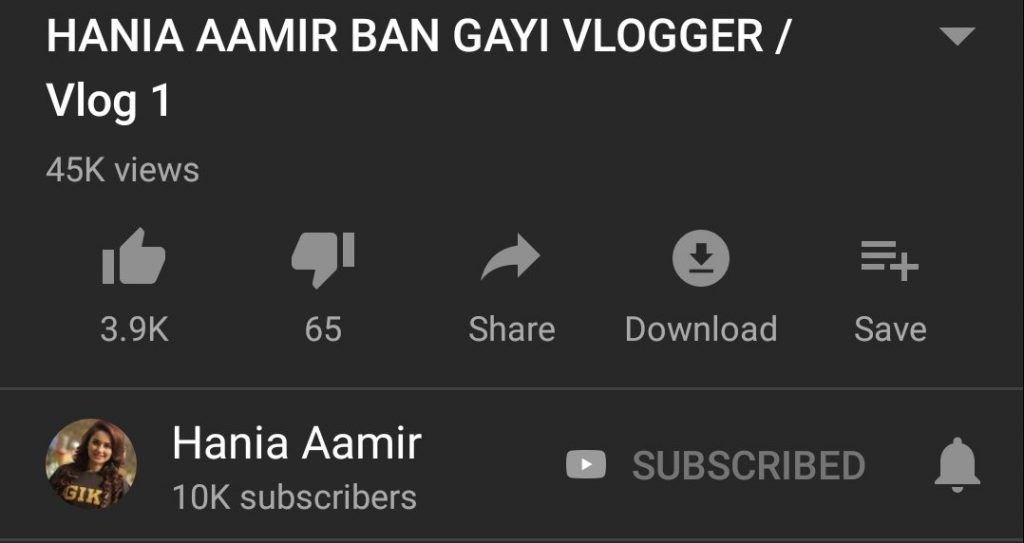 Our local celebrities have finally jumped on to the bandwagon of having their YouTube channels where they share with their audience bits and pieces from their real life. Hania's first vlog is literally titled 'Hania Aamir ban gayi vlogger,' which is sweet, straight to the point and very Hania if you ask us!
Throughout the vlog you can see Hania at her very natural, a little nervous, a little bubbly and very chirpy. The 4 minute and 47 second long vlog features Hania taking her audience through her daily life, from getting her hair dyed to going to her dentist and we also catch a little bit of her beau Asim Azhar in between, who btw, answers all questions related to Hania wrong and leaves her questioning their friendship, all in good humour though. She ends her vlog with a little note telling people that she isn't doing this for fame or money but just as a gesture for people to see what she really is like as a person behind the screen and that is exactly how it's supposed to be!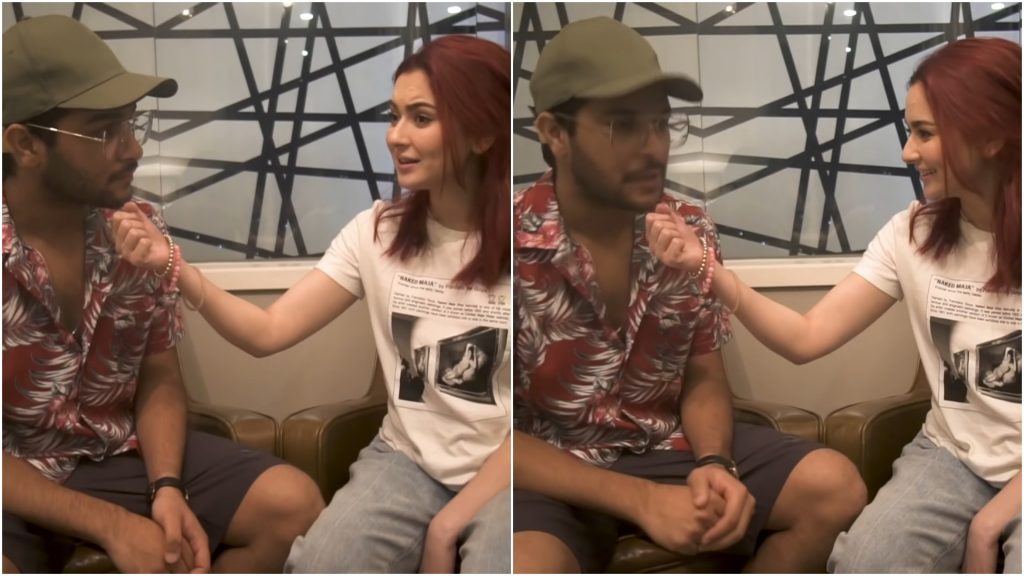 Hania Aamir isn't the first local celebrity to start a YouTube channel, singer Bilal Khan, actresses Nadia Khan and Hina Altaf are among the few local celebrities who own their own YouTube channels and churn out great content for their audience.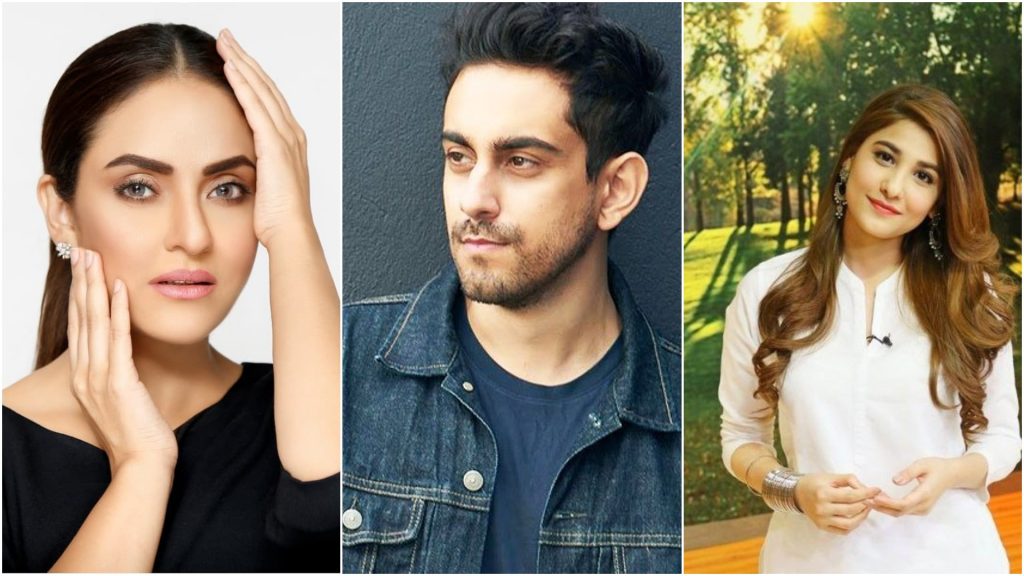 Team DIVA wishes Hania best of luck with her YouTube channel and hope to see Hania showcase aside of her that not many have seen.