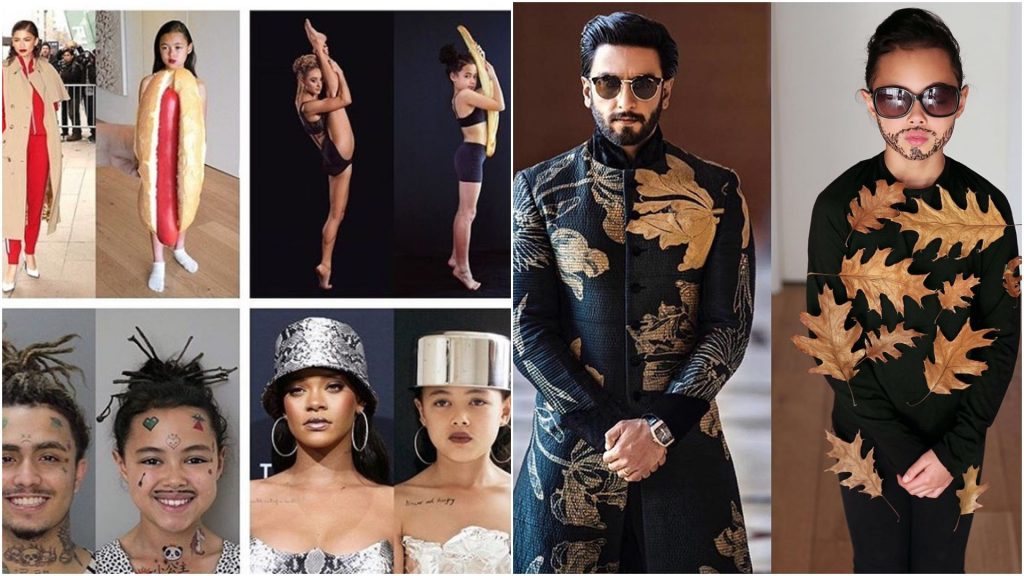 An adorable nine-year-old girl has won a legion of followers online by hilariously recreating celebrity outfits on a budget, and the results are straight up genius!
9-year-old Australian girl Riley has been recreating absurd celebrity outfits using household items, and the internet loves it! From Beyonce and Lil Pimp to Emma Stone and Rihanna, she's recreated all of their iconic looks and has us in fits of laughter!
She also starred in a Lil Pimp music video after she recreated his look, can you imagine?
She also came for one of Kim K's most iconic look:
And also Nicki Minaj's hairstyle that we low-key dig:
She even taught us how to wear Versace on a budget after Sabrina Carpenter wore it:
She also recreated a Ranveer Singh outfit and honestly, all it took were a few leaves!
And even nailed one of Kylie Shea's fashion shoot effortlessly:
She's even got a how-to for the summer body of your dreams:
And of course one of Emma Stone's red carpet look:
She's great at editorial shoots too:
And also has her priorities set right:
She might have borrowed her daddy's jacket to recreate Miley's Grammy outfit:
And she definitely knows her product placements right:
What do you think about her creative recreations? Let us know in the comments below!