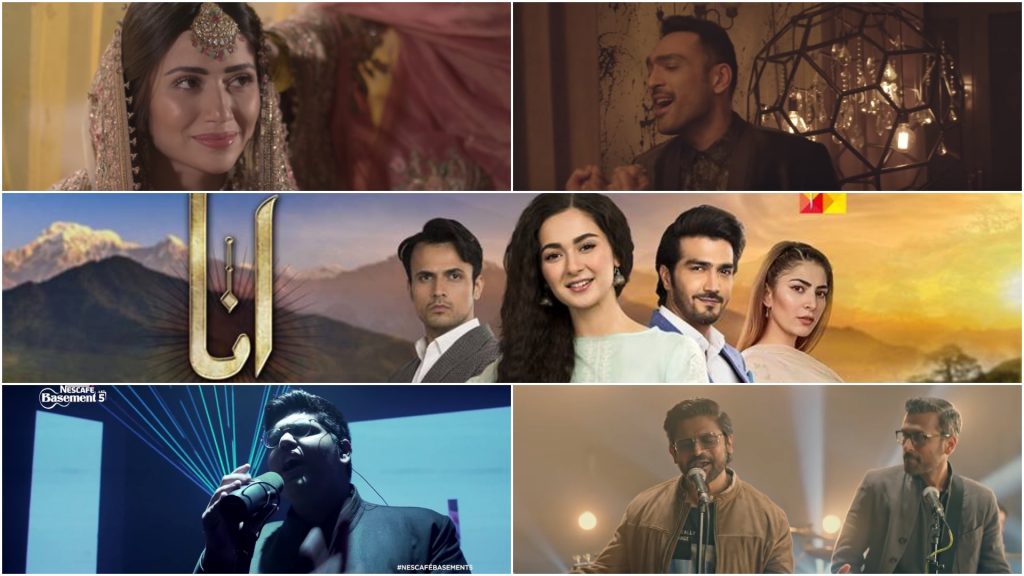 We all love us a few song recommendations, we've rounded up a small but amazing list of new songs to add to your playlist and enjoy!
Dil Lagayein – Ali Sethi
Cinematography, music, lyrics and Ali's soulful voice, everything here is on point!
Shah Jeevay – Ali Sethi & Zeb Bangash
Starring the beautiful Sana Javed and little snippets of the designer himself, Fahad Hussayn celebrated a decade of pure bliss that he's achieved in the industry with a number so captivating that we can't stop listening to it.
Tum Aasmaan Ho – Strings
Strings have come together with SOP to support their cause and are releasing their new music video featuring all the precious athletes from the Pakistani team who have recently returned from the Special Olympics World Games 2019.
Resistance – Abdullah Siddiqui: Nescafe Basement Season 5
An EDM number so good that no one could believe this was made in Pakistan, I couldn't either! Full disclaimer: you WILL get addicted to it.
Anaa OST – Sahir Ali Bagga & Hania Aamir
One of our absolute favourites these days has to be this one featuring our very own diva, Hania Aamir with Sahir Ali Bagga! Such a treat to the ears! Find out our favourite OSTs at moment here.
Did your favourite songs make it to the list? Let us know in the comments below and check out some more bomb dot com music recommendations here!