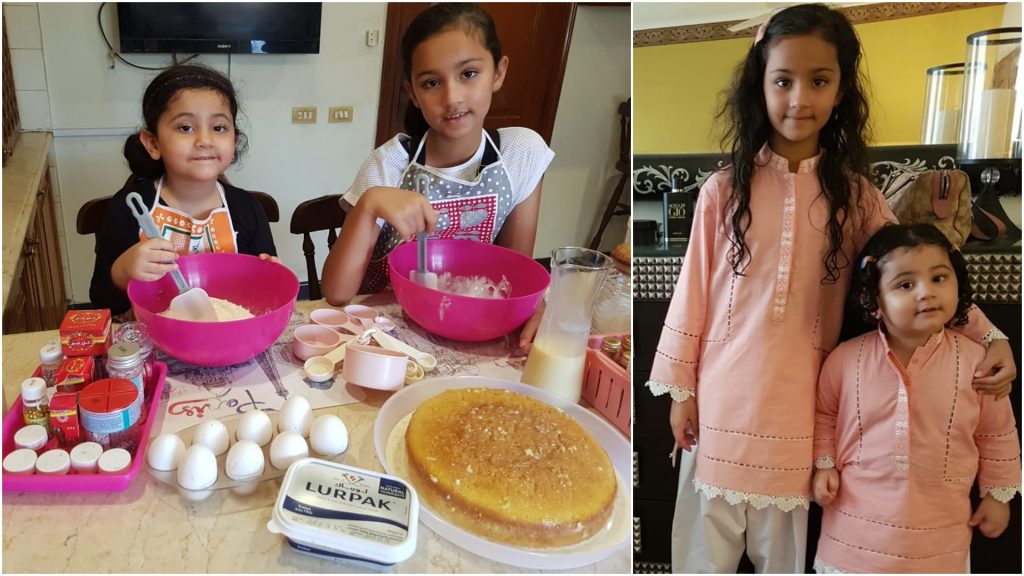 Who says you can't dream big? Sisters Anaya and Ayana are making their dreams come true at the young ages of 8 and 4 only being the youngest bakers in Pakistan! Keep reading as they share their journey with DIVA Online today.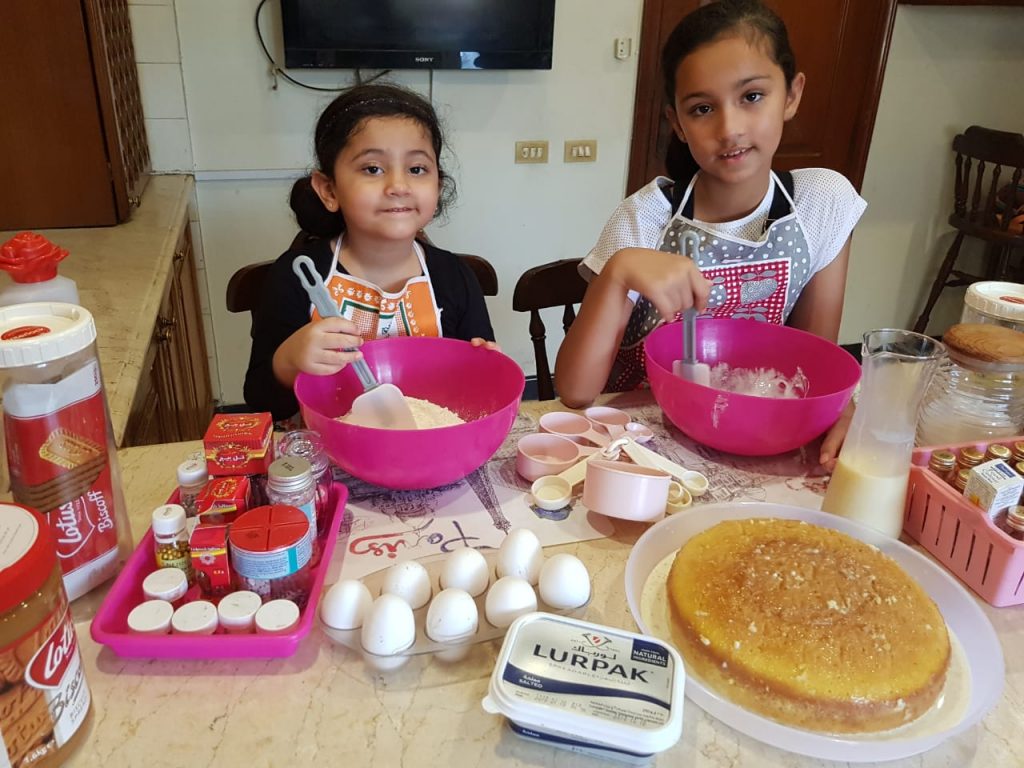 What you see are no ordinary sisters, with Anaya being the elder sister and Ayana being the younger one, these sisters make the dream team in their kitchen to churn out amazing cakes.
DIVA: How long have the two of you been baking?
A&A: I (Anaya) was two years old when we moved to Colombo, S.L. for my dad's project. My mother and I would cook and bake all the time before my sister Ayana was born. This was our favorite past time. Now, I usually make my own breakfast too, pancakes, crepes and waffles. Ayana and my baby brother Meer also enjoy them thoroughly.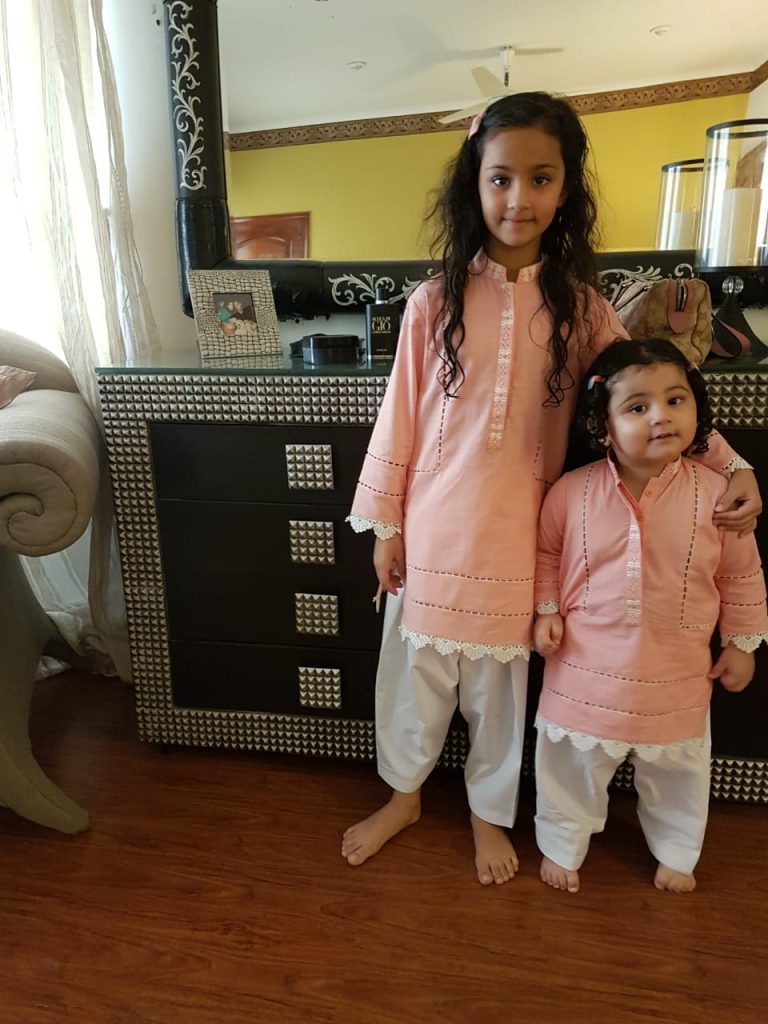 DIVA: What inspired you guys to get into baking? How did it all begun and translated into a business?
A&A: We've been baking with our mother and mamoo. So when recently, our mother fell ill, our mamoo had to fly in from Dubai to take care of her and to keep us busy since daddy had to concentrate on work. We baked several cakes with him. Everyone who came to visit our mother tried our cakes and loved them which encouraged us to start our own business, so here we are! We are very grateful to our friends, khalas, mamoos, grandparents and our own parents for all the support, love, and encouragement and for believing in our #tinyhands with #bigdreams.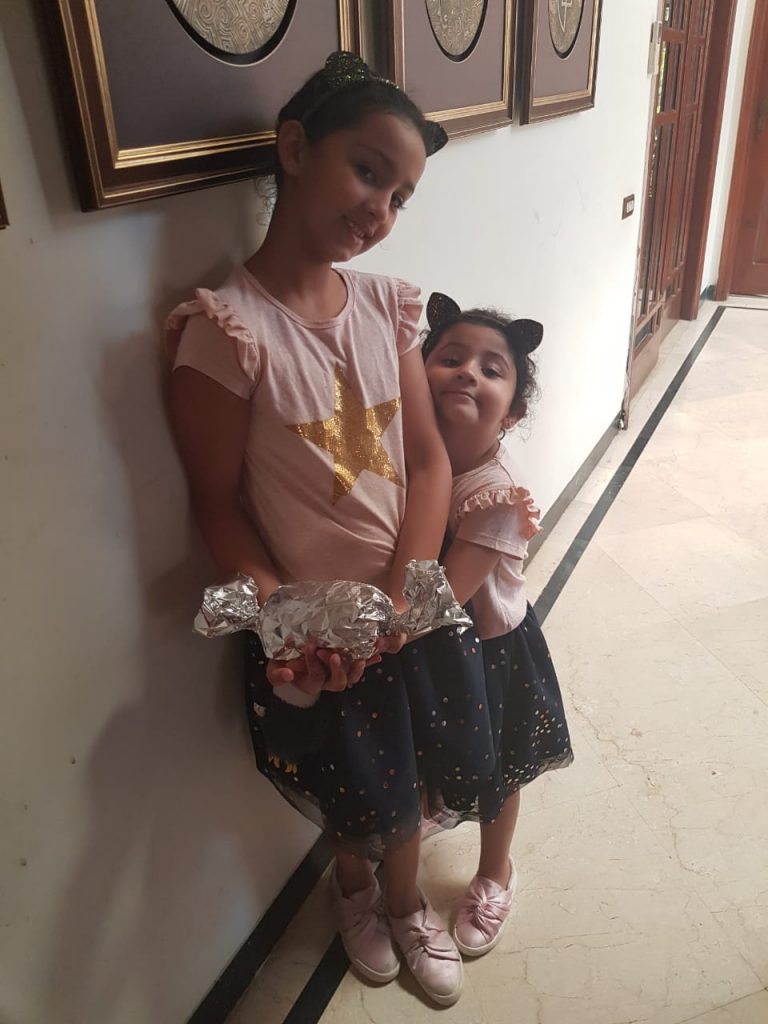 DIVA: What's the goal? The dream plan? Do you guys plan on starting a little place of your own?
A&A: Our goal is to learn more techniques and further enhance our baking skills. Our dream is to take part in Sugar Rush or Junior Master Chef someday. We love binge watching these shows with our parents.  We hope to open up a quaint little boutique bakery of our own, similar to the one we saw in Paris.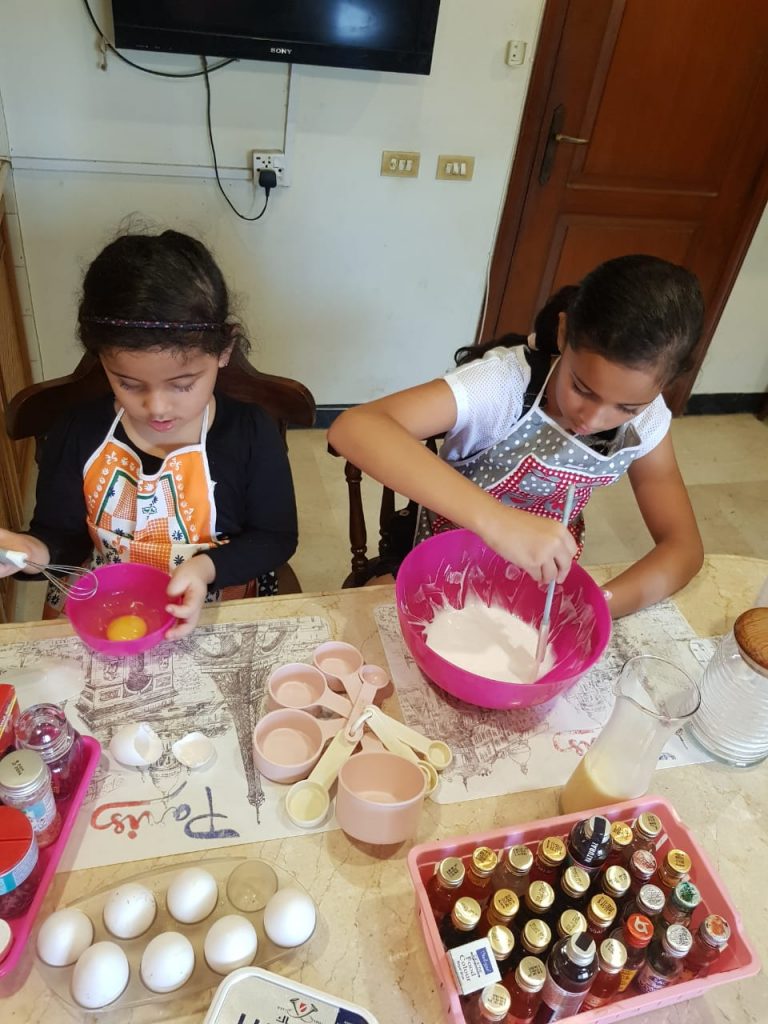 DIVA: Your Instagram account has stories of the two of you being a tight knit unit, what is it like working with your own sister?
A&A: I (Anaya) asked Allah for a baby sister. I waited so many years and when she finally arrived I wanted to play with her. I told my mother, "Mama, she keeps sleeping and sleeping when will she play with me?" I had to wait a few more years and today, we play, read, swim and bake together. She cracks an egg better than I do. I am so happy she is my best friend forever. It's so much fun working with her. Mama says good things come to those who wait and for me, it was worth it.
DIVA:  One flavor you'd recommend everyone to try?
A&A: Our most popular flavors are Cardamom Rose, dedicated to our mamoo because when he was here he was craving Rose & Saffron milk cake. We called several places to get one but no one had it. So we made our own and it's doing really well. Lotus Biscoff is the next best thing, since we are, again, the first ones to introduce a Lotus Tres Leches. We have several other exotic flavors that no one offers here.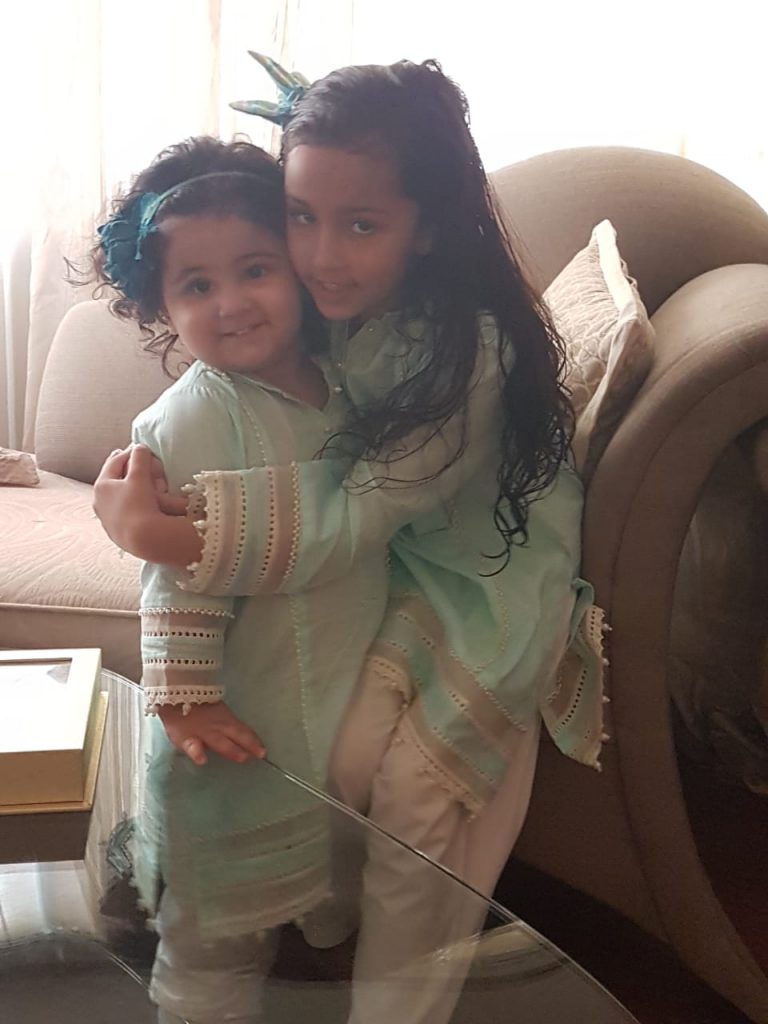 DIVA: You make these cakes with so much love and passion, what's the most special part?
A&A: There are 3 roses in our cake. Each carefully hand placed by myself (Anaya), Ayana and one by my baby brother Meer. We make a great team!
Their instagram page, Anaya and Ayana's Bake Shoppe, is not just about their products but also has little snippets of their lives and the love that they put into their cakes, for instance, you know the cake's going be good when we have such a difficult quality control inspector in the house with a hundred questions that need to be answered!
The duo also happen to be the first ones to introduce exotic flavors like Cardamom Rose, Jasmine Coconut, Saffron Spice and Matcha in their Tres Leches cakes, they even have a Red Velvet flavor!
With that being said Anaya and Ayana have easily become one of our favorite bakers and we wish them good luck with their little venture and hope it turns out to be exactly what they had dreamt of it to be like!