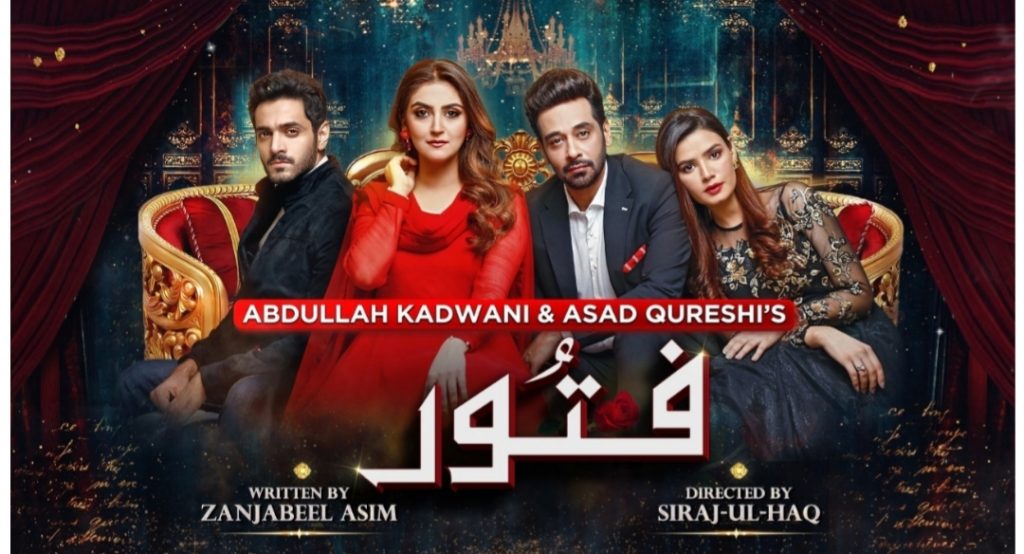 Abdullah Kadwani and Asad Qureshi's latest masterpiece 'Fitoor' has kept the audience captivated with its recent developments and fans are now eagerly waiting to find out what will happen next in Dilnasheen and Haider's lives. A production of the country's leading production house, 7th Sky Entertainment, Fitoor is now at an important stage as fans anxiously wait for the arrival of their favorite character, Hamza!
Wahaj Ali's presence in the drama had been limited to the initial episodes only but in that short time, he has left a major impact on the audience with his fabulous acting and on point expressions, and hence, people are waiting for him to make a comeback in the drama.
Everyone is waiting for his return at this point #Fitoor

— Anshi (@anshi_Vik) May 17, 2021
when will hamza return?? 😭😭😭 #Fitoor #WahajAli pic.twitter.com/Q8qJCwmBy3

— 🇧🇩🇧🇩🇧🇩🇧🇩 (@itsdc1) May 17, 2021
Fans want him to return soon to make the show more interesting
Can Hamza come back already!!!!
I'm losing my interest,everything about the show is just sooo boring and thanda now😒

Also I want to see more of an obsessed Wahaj😌#Fitoor #WahajAli

— HAYAT✨🎸 (@BratCarefree) May 22, 2021
K, never mind we have more of a drag-fest coming up. Why do they not realize Hamza is the only person in this show worth watching and ya'll are literally ruining it by not bringing him back already.

— matxmari (@TinkerxTwinkle) May 27, 2021
While some are requesting to bring back Hamza back in the drama
Please bring Hamza back ❤️ #Fitoor

— Nancy (@dnancy02) May 27, 2021
Some people want that Hamza get justice soon
Hamza 😂😭😭#WahajAli#Fitoor pic.twitter.com/NAV0GxAXkI

— Amme_ (@itsAmme_) May 26, 2021
When asked about whether they are missing Hamza in Fitoor, many people said that Hamza was the heart and soul of the drama and they want to see him again in the drama.
View this post on Instagram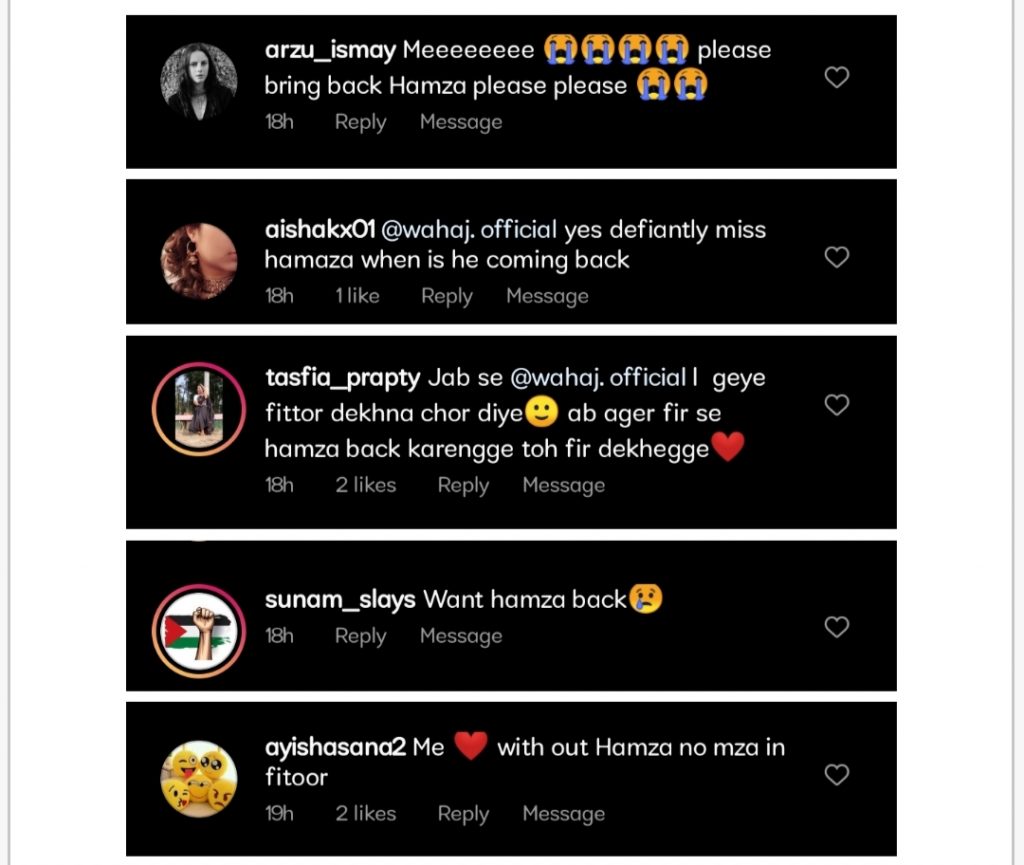 Are you watching Fitoor? Are you also waiting for Wahaj Ali's return in the drama?