By Zurain Imam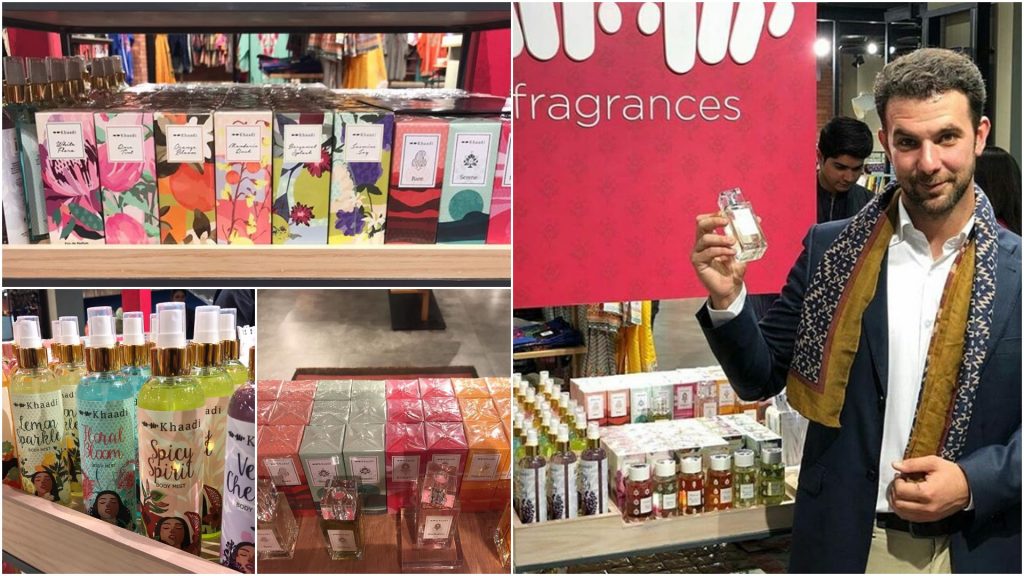 On a balmy evening Khaadi, Pakistan's premium retail and lifestyle brand welcomed the spring season with the launch of its new range of fragrances including a high end range with renowned Spanish perfumer Salvador Montesinos CEO of Spain-based parfumier The Parfum Atelier which was launched in 2016 and manufactures and exports fragrances to 30 countries.
Taking inspiration from Pakistan's rich cultural heritage and specially including ingredients indigenous and familiar to the region, the range offers a contemporary twist to traditional Pakistan fragrance tastes.
The range comprises 19 new fragrances subdivided into 5 Eau de Parfum Premium (PKR 4,000); 6 Eau de Parfum mid-tier (PKR 2,500) and 8 Body Mists (PKR 950.)
The new collection was launched at a well-attended press meet replete with delicious petits fours and colourful nature-based drinks at Khaadi's 45th flagship store near Bilalwal Chowrangi where Salvador Montesinos, who flew in specially from Murcia Spain to deftly introduce the quintet of scents and scientifically yet humourously explain each of their geneses.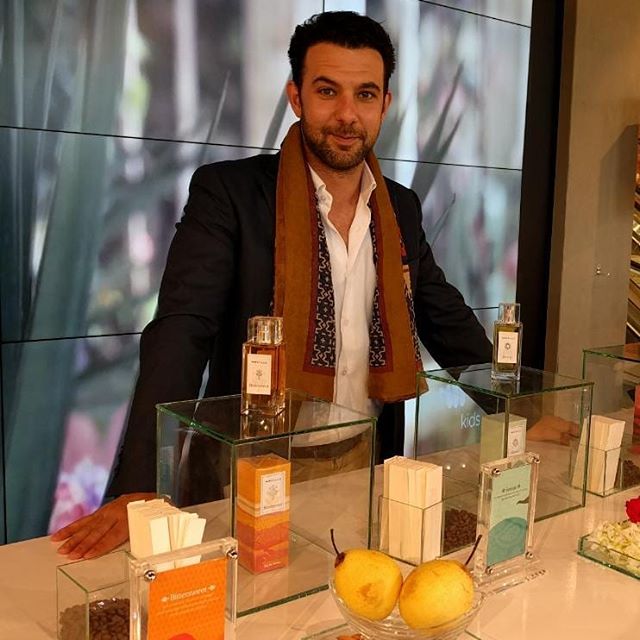 The 30-year old Montesinos, a former lawyer who earned a Master's degree in Chemistry and a second Master's that dealt with fragrance design, creation and sensory evaluation to pursue his dual careers as a perfumer (or 'nose') and parfumier (manufacturer and retailer of scents) and who has 10 years of experience in the fragrance industry had this to say about his collaboration with Khaadi and the creation of the Eau de Parfum Premium range:
"I came to Pakistan to meet Shamoon Sultan (Founder, Chairman and CEO, Khaadi) on the day of Pakistan's general election on July 25, 2018. Having lived in the UAE and Middle East I had a preconception that Khaadi like other Pakistani brands would be conservative. I understood that most Pakistani fragrances were traditional and conventional and most Pakistanis derived their perfumes from the Middle East, Dubai or France. But I visited the Khaadi stores, saw the clothes and reassessed Khaadi's ideology and ultimately had to completely discard my original game plan after initially having studied traditional perfumes for the formulation of the five Khaadi fragrances. Khaadi is a blend of the traditional and the contemporary and is not conservative. During the next nine months we went through 120 formulations before finalizing the final five Eau de Parfum Premium range fragrances which are formulated and manufactured in Spain. The Khaadi Marketing team were responsible for the simple yet very specific design for the bottle and packaging which was so intricate that it took some time to open their files in Spain! Since the fragrances are sent directly from the factory in Spain to the Khaadi stores we were able to keep the price of the Premium fragrances at a reasonable price whereas if sold in the US they would retail for at least US$ 100 to US$120. Additionally since they are created using ethanol a poisonous form of alcohol they are technically all 'halal'"
The myriad of fragrances include bright scents which are perfect for daytime sojourns while the more heady blends ignite nighttime soirées. Following the Khaadi ethos and using the mantra 'For every you' there is a scent for every mood, occasion and individual. Montesinos adds that assigning a gender specificity to any of the fragrances is merely a marketing tactic and admits to liking and using the woody, musky'Rare' fragrance.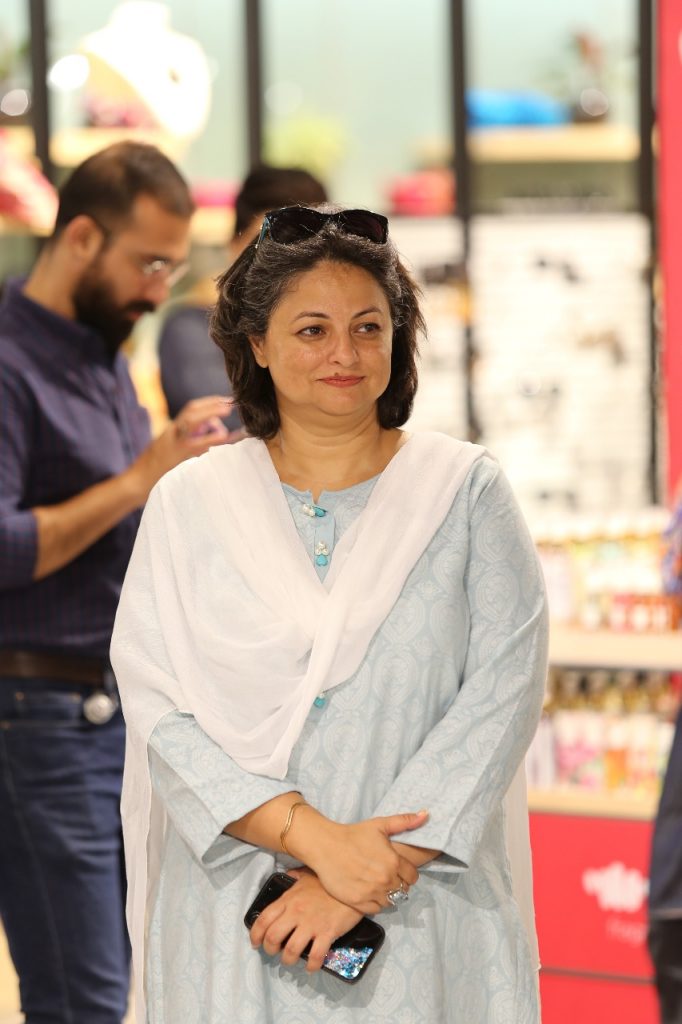 Says Anjum Nida Rahman, Director, Corporate Communication at Khaadi
"Khaadi believes in bringing out the best in a woman. Our women's wear with over 2000 designs reflects and offers something for every woman who walks into our stores. There will be something for each one of them.  The task was how to create perfumes that would reflect this same ethos. We approached one of the best perfumers in the world (Salvador Montesinos of The Parfum Atelier) and we went through over 120 formulations before selecting the final five premium eau de parfums that once distilled reflected the same Khaadi philosophy. When one wears any of the eau de parfums it will indubitably make one feel like a Khaadi woman." 
5 EAU DE PARFUM PREMIUM Fragrances (PKR 4,000)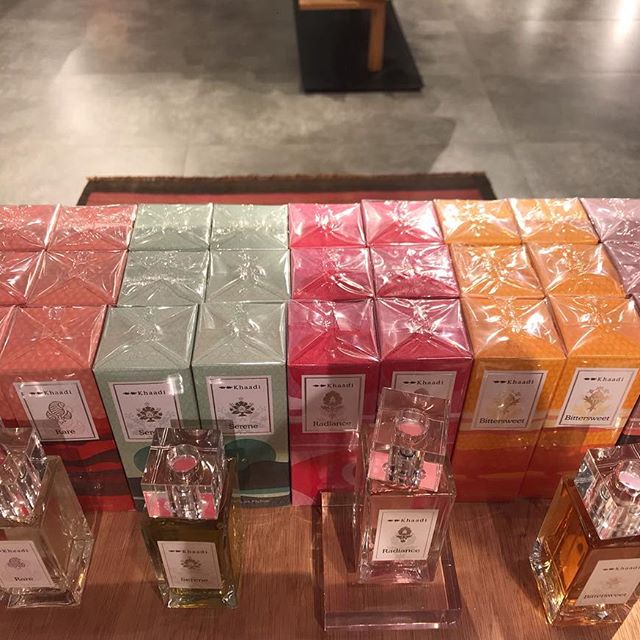 'BITTERSWEET' (Oriental Fragrance Blend and Notes)
An oriental fusion of pear and orange blossom with spicy pink pepper notes with an added gourmand suffusion of nutmeg, honey and coffee for long-lasting allure.
'SERENE' Oriental and Floral Fragrance Blend and Notes)
A sweet-scented pairing of white gardenia and rose with a base of white and black cedar-wood and added citrus notes.
'RARE' (Woody Fragrance Blend and Notes)
A unique blend of woody and amber notes using an "unusual and really particular composition" with a musk derivative.
'RADIANCE' (Floral Fragrance Blend and Notes)
A bright floral combination of fruity and floral green notes using synthetically reproduced melon and apple and fresh jasmine.
'DAZZLE' (Woody Fragrance Blend and Notes)
An earthy mix of floral and green notes using nutmeg, the outer shell of cherries, bitter almonds and Turkish roses.
*
6 Mid-Tier Eau de Parfum Fragrances formulated in France and produced in the UAE (PKR 2,500)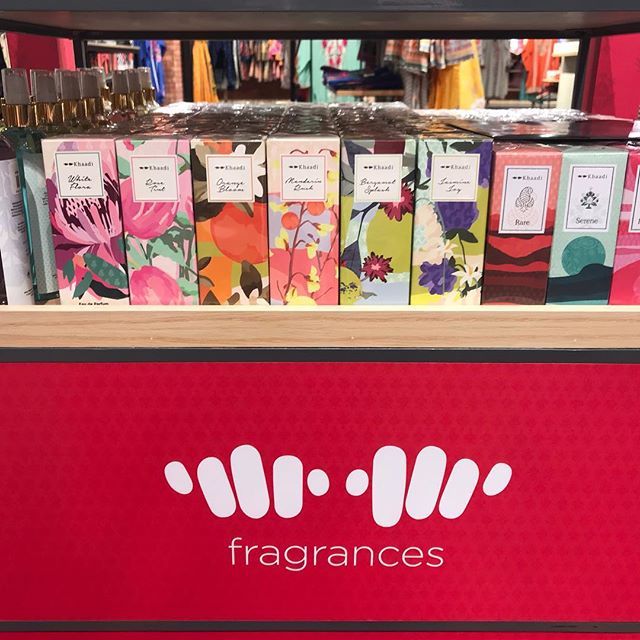 JASMINE JOY
BERGAMOT SPLASH
MANDARISH RUSH
ORANGE BLOOM
ROSE TINT
WHITE FLORA
8 Body Mists formulated in Switzerland and made in Pakistan (PKR 950)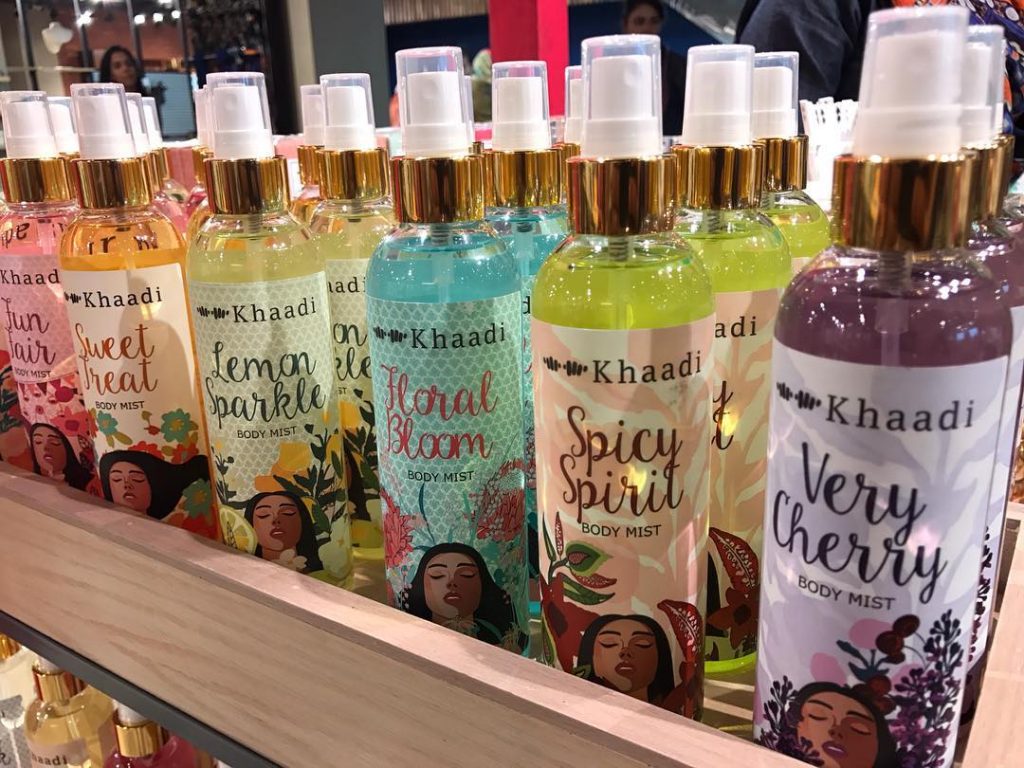 VERY CHERRY
SPICY SPIRIT
FLORAL BLOOM
LEMON SPARKLE
SWEET TREAT
FUN FAIR
SUGAR JOY
MOONSTRUCK
The new collection will be available nationwide in all Khaadi stores, and also online at https://www.khaadi.com/