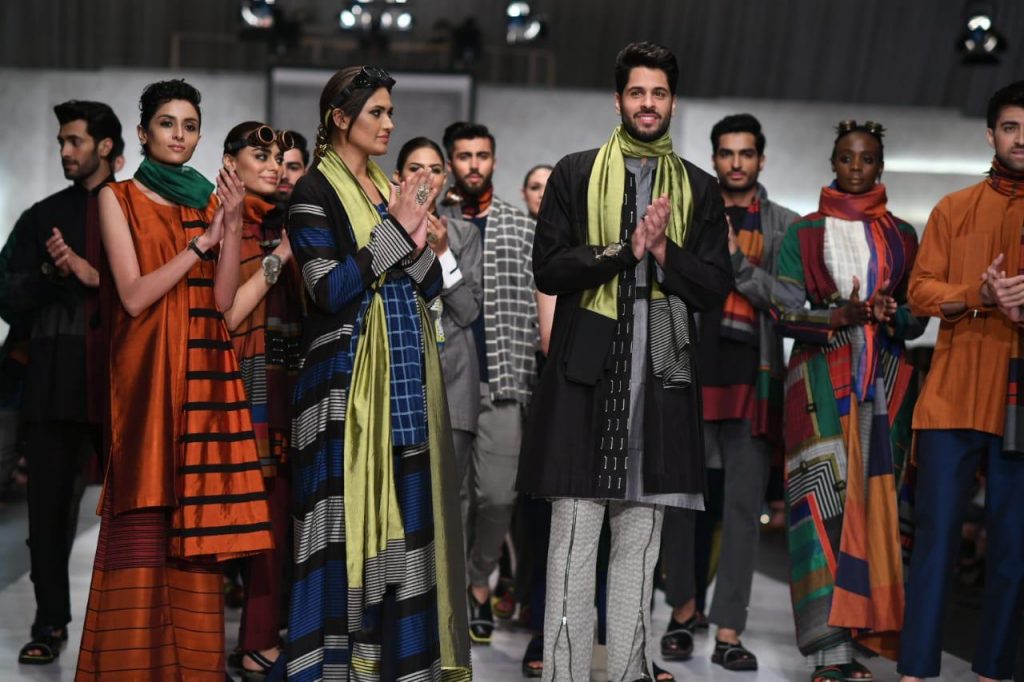 In its third season, 'Hum Showcase S/S 2019' which takes place over a three day period April 18-20 2019  in Karachi continues to raise the bar and ante, continuing to offer myriad and diverse designer collections and a fresh and unique approach to Fashion presentation. Here Diva Online previews some things to expect from Showcase 2019 and hears from some of its key players!
THE FINAL LINEUP
Here's the designer lineup of Hum Showcase SS19 which is comprised of young and old brands namely Sana Safinaz, Rizwan Beyg, Khaadi Khaas Sublime By Sara Shahid, HSY, Mahgul, Zaheer Abbas, Jhirki Block Prints by Wardha Saleem, Zonia Anwar, Hussain Rehar, Outfitters, 9Lines, Deepak And Fahad, Jazib Qamar, Natasha Kamal, Munib Nawaz, Emraan Rajput, U & I by Umer and Imrana, Neelo Allawalla, Mona Imran & Image.
THE PRESENCE OF NINE INTERNATIONAL MODELS
Hum Showcase S/S '19 will feature nine international models travelling separately from different countries including from Ukraine, Russia, Bulgaria, Slovakia, Kyrgyzstan and the  Czech Republic as well as the participation of Miss Universe, Zambia and South African model Alice Rowlands who returns to Hum Showcase for the third time.
UBER-TALL RUNWAY MODELS
Following international height standards for runway models, 'Hum Showcase' has ensured that the minimum stature for male models is 6' (with only Pakistani supermodel Shahzad Noor fitting that criterion) while most of the other male models stand at 6'1, 6'2" and 6'3". A similar standard has been set for female mannequins whose lowermost height must be 5'7", with many of the international female models in their stilettoes standing almost shoulder-to-shoulder with their male counterparts!
THE INCLUSION OF TRANSGENDER MODEL KAMI SID
Pakistani transgender model, activist and actor Kami Sid will walk the 'Hum Showcase S/S '19' runway  in the general model pool for women's wear, the first time she has participated as a streamline fashion model on such a large platform and the first time Pakistani Fashion will have seen a transgender model walk the runway for myriad renowned fashion designers.
THE PRESENTATON OF FIVE MENSWEAR COLLECTIONS
In a rare juncture, Hum Showcase S/S '19 will offer a platform to four supernova designers to show their menswear collections over the course of the three-day fashion event. These include HSY, Munib Nawaz, Jazib Qamar; Emraan Rajput and Deepak & Fahad.
FIRST RUNWAY SHOW FOR LIFESTYLE RETAIL BRAND OUTFITTERS IN KARACHI & A RETURN TO THE RAMP OF SUBLIME BY SARA SHAHID
Hum Showcase S/S '19 will be the fashion runway debut in Karachi for women, men and juniors lifestyle retail brand Outfitters; and a return to the ramp by Sublime by Sara Shahid after a long hiatus. Excited to see what each has to offer!
ALMOST A PERFECTLY EQUAL BALANCE OF KARACHI AND LAHORE DESIGNERS!
To circumvent once and for all that infamous Karachi/Lahore fashion divide, Hum Showcase SS 2019 has an almost equivalent balance of designers from the two Pakistani fashion capitals, with nine out of the 21 featured designers travelling to Karachi from Lahore.
DEBUT OF TWO 'RISING STAR' LABELS
With its ongoing ethos to scout, nurture, mentor and promote new, upcoming designers, Hum Showcase S/S '19 will again feature two young fashion labels; each showing Prêt wear: Nine Lines and U& I (by Umer and Imrana). Hoping to see something fresh and innovative!
ABSOLUTELY NO BRIDAL LOOKS!
With an extremely stringent brief, designers were forewarned absolutely not to showcase any bridal-wear looks; something which will be a refreshing reprieve from the onslaught of bridal looks witnessed in recent fashion weeks!
TRIED, TRUE AND TESTED TEAMS
To orchestrate an ambitious fashion showcase of this magnitude requires experience and tried and tested cohorts and benchmarks. Hum Showcase S/S '19 will reprise the expertise of Rizwan Beyg as Show Director; Nabila and her teams at NABILA and N-Gents for Hair & Make- Up; Production O21 Events for Backstage Management; Faisal Kapadia of Mind Map for Digital PR, Arsalan Bukhari as Official Ramp Photographer and DJ Yusuf Kamal for Runway Music Mixing and Presentation.
Here's what the movers and shakers at Hum Showcase S'S '19 have to say about the upcoming event and what you should expect:
Rizwan Beyg (Show Director 'Hum Showcase SS '19')
"This is season three of Hum Showcase and I continue to be very excited. 'Showcase' was conceived as a platform to juxtapose the old with the new; to engage established designers who become mentors to young, upcoming labels. We try as much as possible to avoid bridals. Unfortunately or fortunately the whole impetus of designers is to sell. 'Showcase' on the other hand is a platform to encourage designers to show genuine creativity and to introduce new trends; present a new silhouette in trousers or tops for example that become on-trend.  Another impetus of 'Showcase' is to also genuinely delve into, explore and check design philosophies of designer labels. As mentioned 'Showcase', vis a vis the HUM platform, is indubitably also about finding nurturing and promoting new young labels and getting older labels to mentor them."
Nabila Maqsood (Creative Head of Hair & Make-Up @ NABILA and N-Gents for Hum Showcase SS '19)
"Although 'Showcase' is much better than all of the other Fashion Weeks, as far as allowing creative freedom to my team and I as creative visionaries, I still don't think enough creative freedom is offered. We get feedback from designers about what type of hair and make-up looks they have conceived to accompany their design collections and we try to accommodate them as much as we can. But I wish we could have more fun and more creative freedom. The limiting of creativity is not about time constraints related to changeover looks as we manage time very well. Honestly I just wish designers would think 'out of the box'."
 Saher Saad Yusoof (General Manager Special Projects & Events at HUM Network)
"Set-wise and production wise we are going a completely different route this time.  We have a straight ramp but we are not using any LED backdrops. The set is more based on fabric drapes, keeping the overall look very clean and minimalistic.  We have nine international models and the inclusion of (Pakistani transgender model and activist) Kami Sid in the  general model pool participating in alternate shows."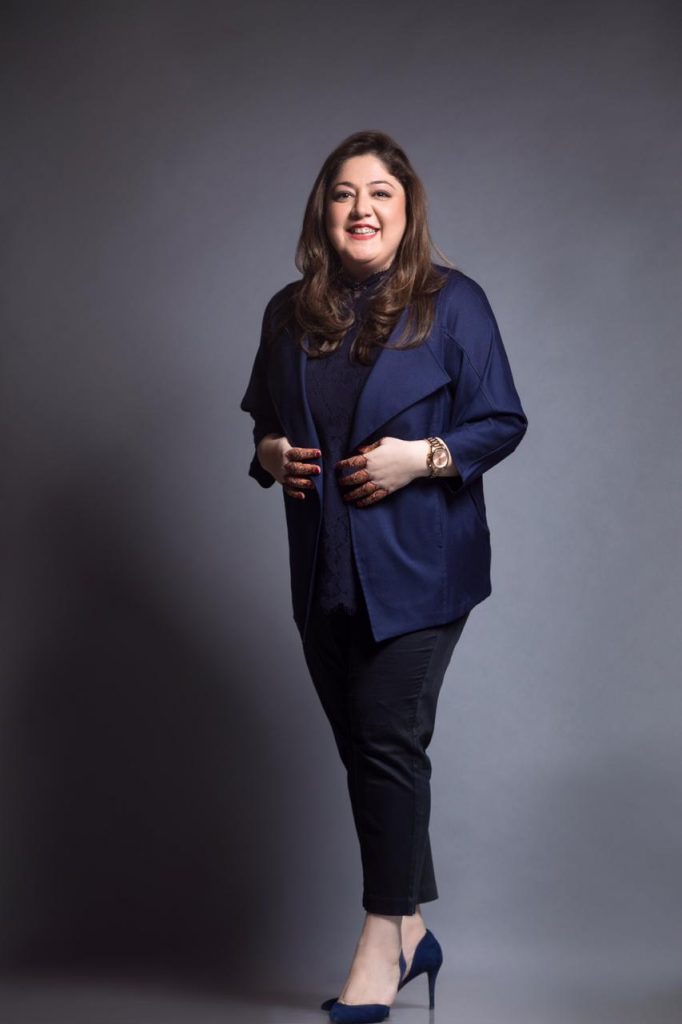 Khalid Soorty (Vice President Special Projects & Events at HUM Network)
"Three things fashion aficionadas should look forward to at the third season of Hum 'Showcase' 2019 in my list is one, the international format and choreography which gives the whole 'Showcase' a certain freshness and oomph!  Secondly, since Showcase is by invitation only to designers, our Fashion Advisor Raheel Rao and Show Director Rizwan Beyg go through the collections thoroughly and meticulously so there is a very good balance of established designers and the emerging and creative new breed, thus rendering the whole ensemble a very unique feel. The third aspect from a production point of view is that all the sets, lighting, music et al are very slick. We envision 'Showcase' to be a very dynamic and fun event."
#SanaSafinaz #RizwanBeyg #KhaadiKhaas #SublimeBySaraShahid #HSY #Mahgul #ZaheerAbbas #JhirkiBlockPrintsbyWardhaSaleem #ZoniaAnwar #HussainRehar #Outfitters #9Lines #DeepakAndFahad #JazibQamar #NatashaKamal #MunibNawaz #EmraanRajput #UandIByUmerAndImrana #NeeloAllawalla #MonaImran #Image