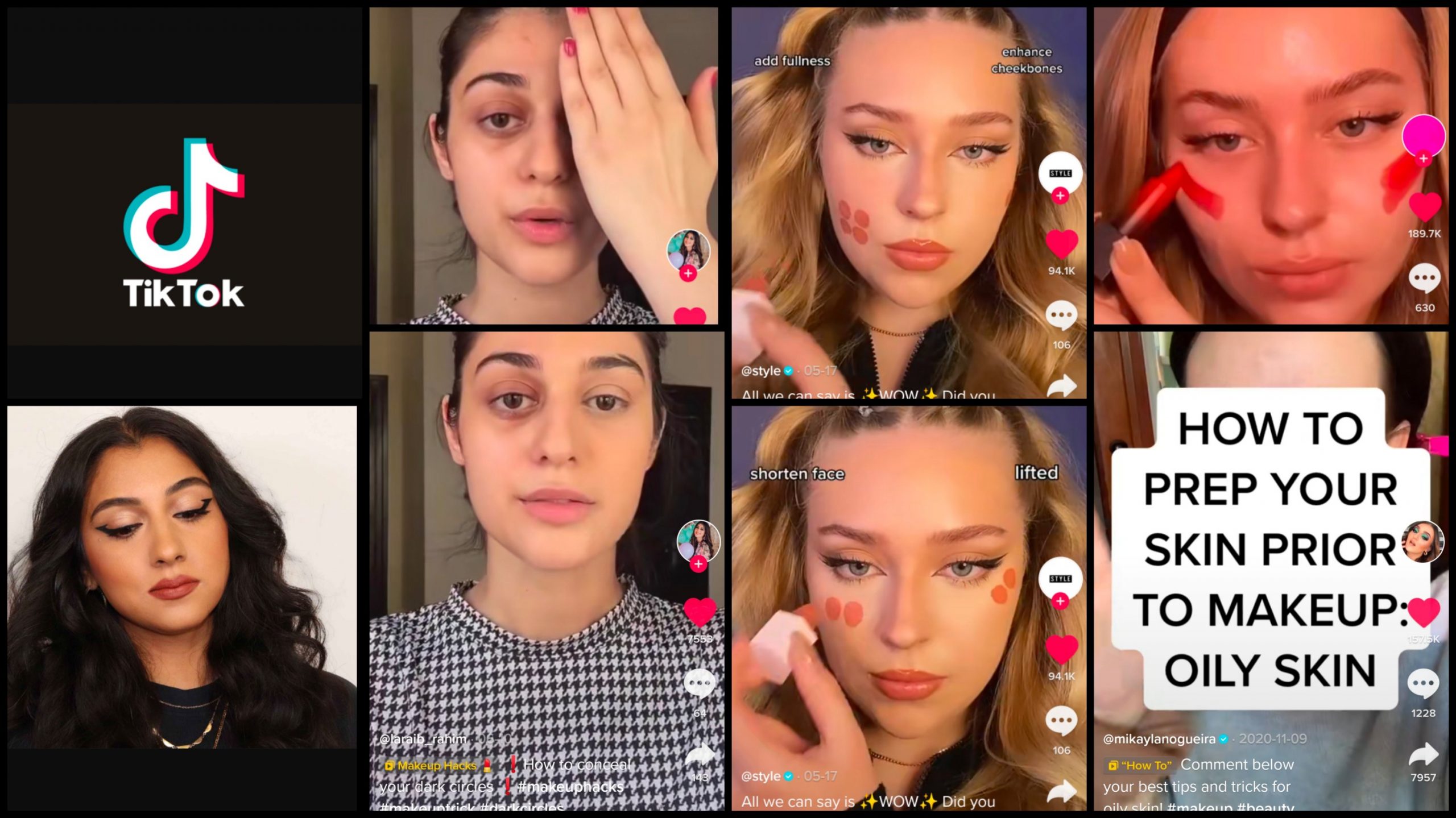 While Tiktok doesn't really have the best reputation in Pakistan due to questionable content, there are a ton of content creators who we love watching on Tiktok. And trust us, once you go down the rabbit hole of watching beauty and makeup hacks on Tiktok, there's no coming back! And today we're sharing with you 6 tiktok hacks that are #DivaApproved and work wonders.
Bat wing
If you've got hooded eyes and want to rock that winged liner, bat wing is your best friend! Even on non-hooded eyes, it's the trendiest liner you can try, super easy and super fun.
Using a darker concealer to cover pesky under eyes
If you're afraid of colour correctors and still want to deal with your pesky dark circles, using a darker concealer works wonders to neutralise them!
Transfer-proof, flawless foundation for oily skin
Hot summers, sweat and humidity really take a toll on your base. But if prepped the right way, your base can literally last through an apocalypse as well. Use a powder over your moisturizer, set with a setting spray and then apply your primer before going in with your foundation. The results will shock you!
How your blush placement cam change your face!
Trust me when I say your blush placemat can change the way you look! Keep experimenting with your blush placement until you find that sweet spot.
Fixing your receding hairline
Love the pulled back hair but hate the bald spots and receding hairline? Style your hair the way you want and fill in the bald spots with an eye shadow that matches your hair colour and blend it all away!
Using blush under foundation for a natural flush
You've been living under a rock if you haven't seen beauty influencers load their face with red lipstick as blush under foundation. However, the hack only works if you use a light coverage foundation, using a full coverage foundation will cover it all up and add unnecessary texture to the skin!
What hack would you try from these? Let us know in the comments below.