Have you seen the minute of silence ad that is trending all over social media?
Lipton aired an unusual new ad, and it urged us to look at things from a different perspective. Coming as a significant step of change, it dared us to do something challenging and something that would be very hard for the people of the digital age.
'A Minute of Silence'… A minute of complete silence to take you away from the life you have attached to gadgets, into a life where friends and family exist around you.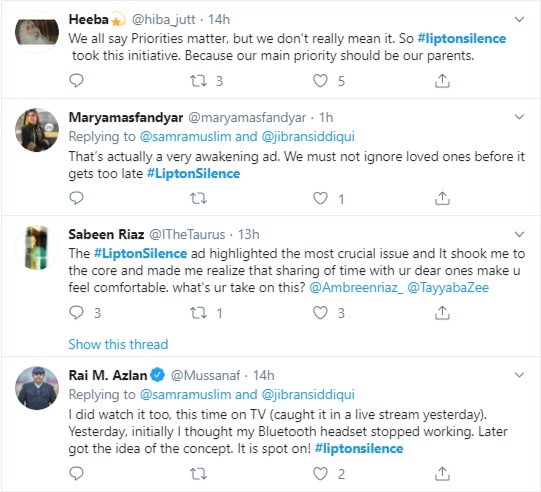 There is no music, no sound, no major movements, no screen changes. Everything looks normal, and you would think, well! The advertisement will start any minute now. Except, the whole idea of the campaign is made clear through a countdown on the screen that says "A Minute Of Silence."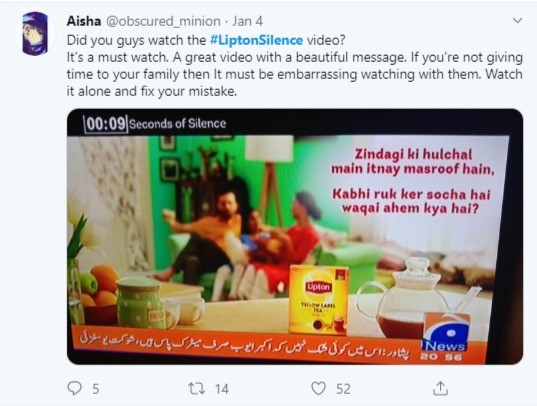 The idea behind the advertisement is to make everyone think about what is happening in our lives and what we are missing every day. We are so busy trying to stay connected on social media, updating statuses, uploading images, and just always being on the line that we have forgotten to keep connected with those around us.
The advertisement initially gets a confused reaction because when you see it for the first time, you assume there is something wrong with it. Then the idea hits. And it hits you hard enough to make you rethink life priorities. It makes us question,
"When was the last time you paused to appreciate the people that truly matter?"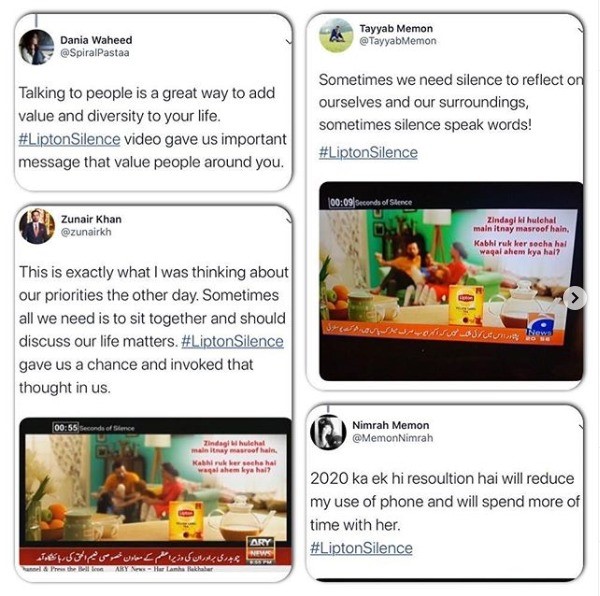 Social media is filled with Lipton's ad being shared over and again. Everyone is talking about it and pledging to spend more quality time with those around them. Many are vowing to give time to the world. Instead, they want to spend time with the ones who mean the world to them.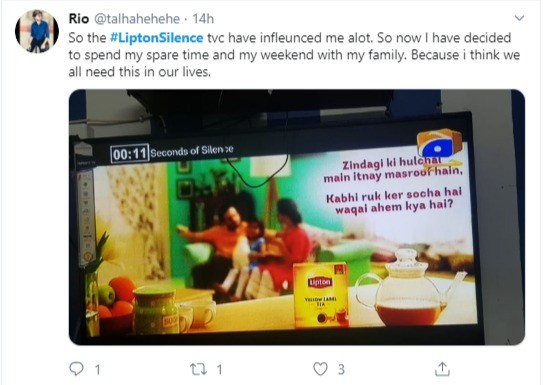 'A Minute of Silence' was an awakening call for all of us to disconnect with the world and connect with those that matter. Followed by another heartwarming advertisement that caught the essence of the whole message, Lipton has really done a brilliant job in reminding people to stop for a while and set our priorities straight.
Article by Aysha Ahmed