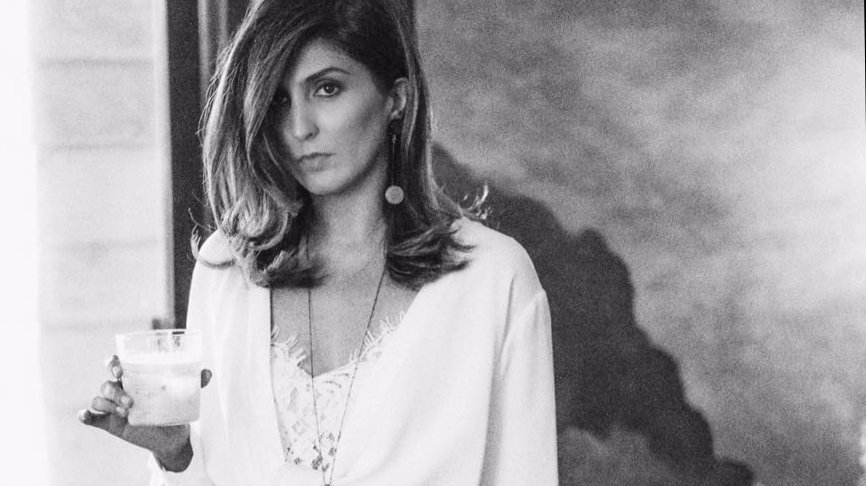 Designer Khadijah Shah, the creative genius behind Elan and Zaha has been under fire after a video from one of her workers surfaced the internet where he was accusing her of torturing him. The video was being circulated on all social media platforms with the hashtags #BoycottKhadijahShah and #ArrestKhadijahShah:
This poor boy is pleading for his co-workers' lives after being tortured and locked up by a famous designer Khadija Shah and Rehan Bashir in her warehouse for the last six days. "When we asked for our money, she locked us up and tortured us.@khadijah_shah pic.twitter.com/7PDwYZmdEQ

— Rai Saqib KharaL (@iRaiSaqib) July 1, 2020
Taking to Instagram, Khadijah Shah, shared what had really happened. To start things off, she shared a screenshot of the Whatsapp message that had been circulating along with the video to fill everyone in on the background and called it 'fake news:'
She then went on to reveal how the man in the video was responsible for stealing 7000 pieces from their latest lawn collection: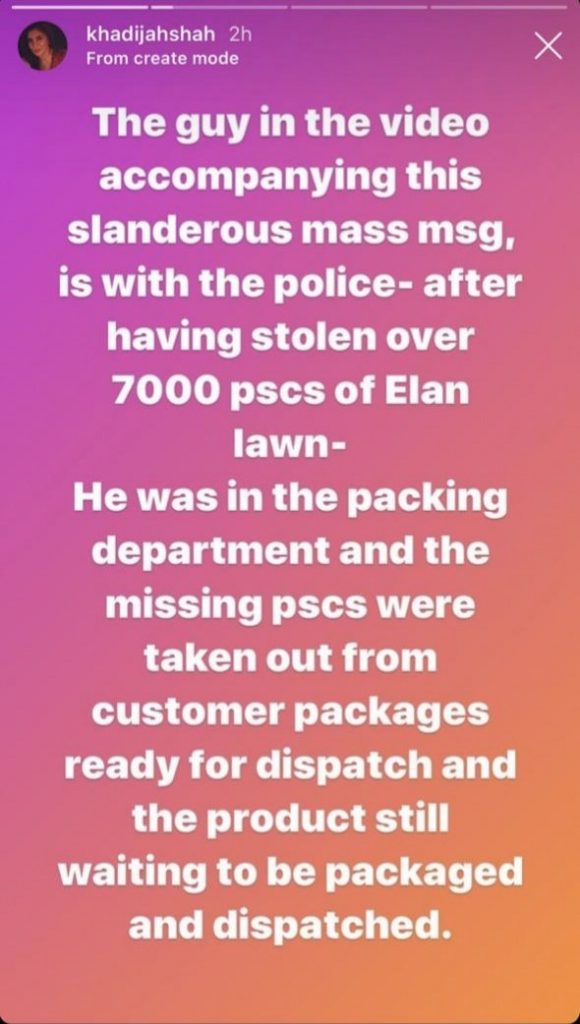 She then shared how the missing inventory came into her knowledge after the brand received numerous complaints from customers about missing pieces from their orders: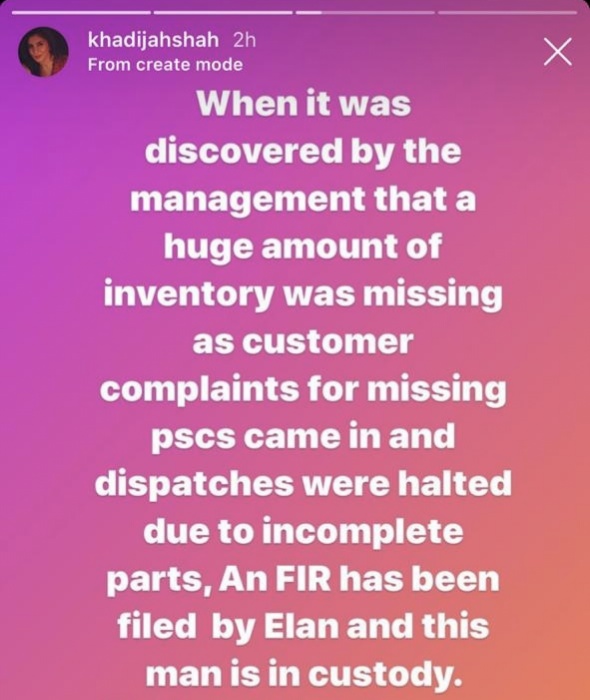 She then continued to say how making the video and releasing it on social media was the man's way of blackmailing the brand into letting him go: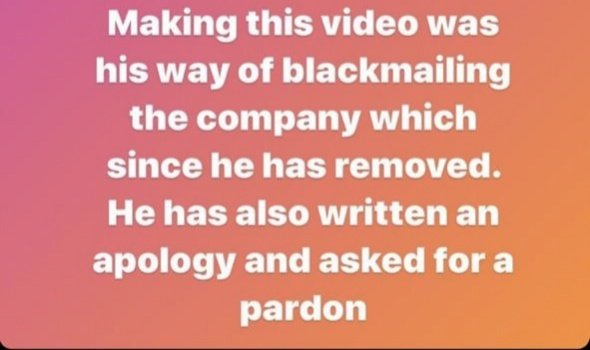 She then went on to express how disgusted she was to see people spreading inaccurate facts about her: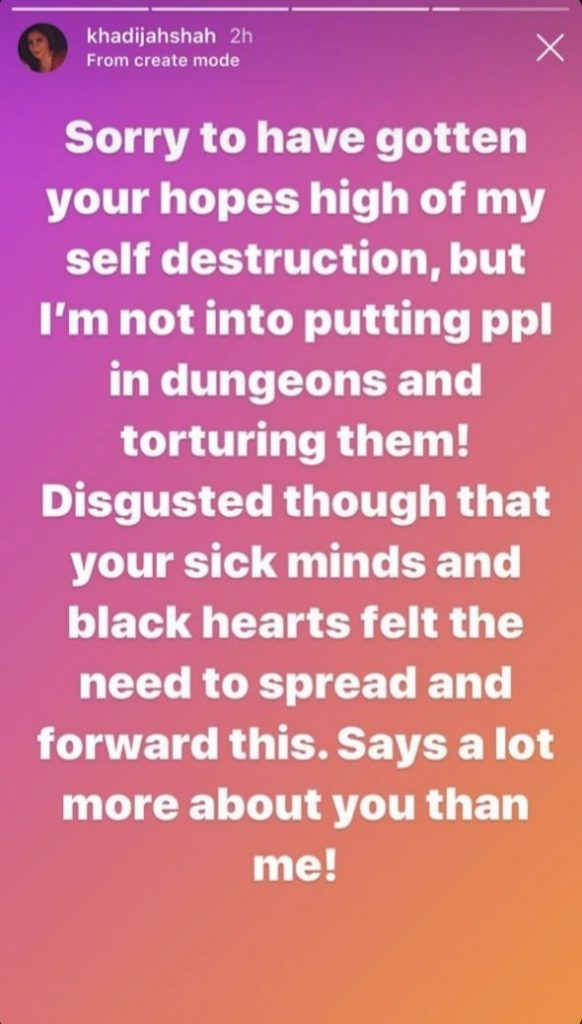 What are your thoughts on this situation? Let us know in the comments below!