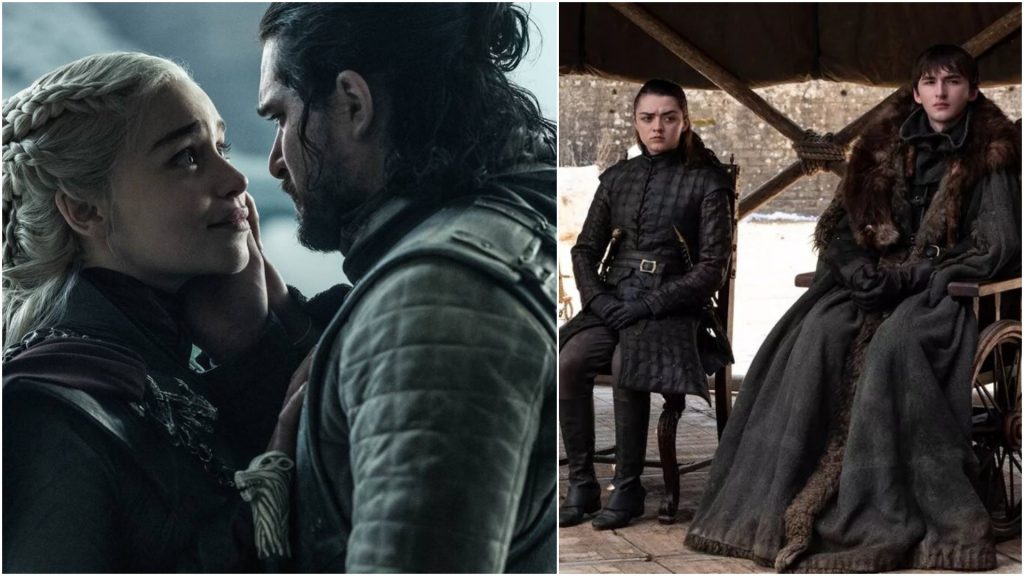 After 8 years of having the most solid fan base, Game of Thrones finally came to an end and was the most watched episode HBO has ever recorded. With a whopping number of 19.3M live views, the show set new records for HBO.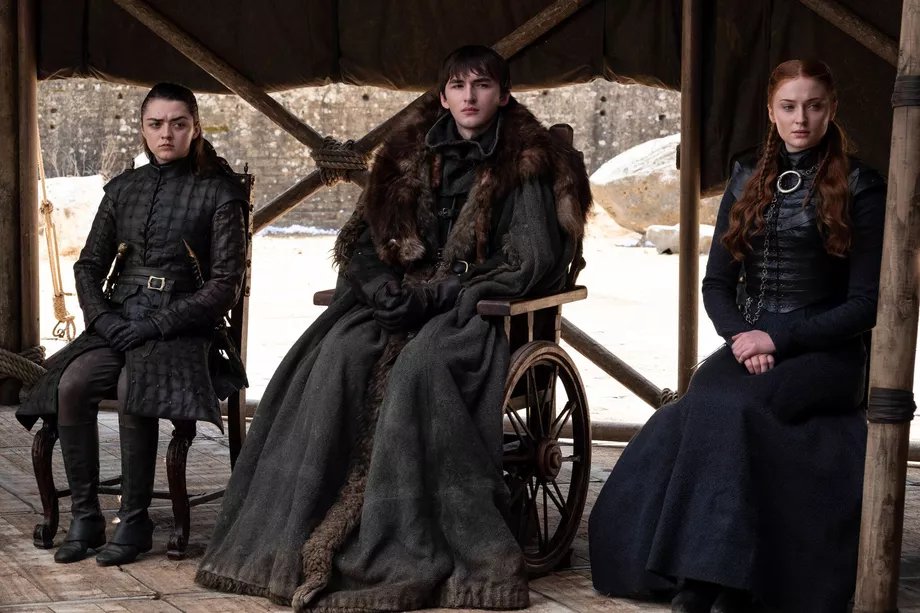 With that being said, the fans had all kinds of reactions to the season finale. Some got emotional, some were mad at the rushed ending, some had theories of their own and some were really disappointed with the way the series came to an end. The hashtag #GameOfThronesFinale started trending even before the episode was aired and is still remains one of the top twitter trends today, and fans had a lot to say!
#GameOfThonesFinale summed up pic.twitter.com/w3W13DMFJK

— Joel (@Smok3ybones) May 20, 2019
One of the users dedicated an entire thread to 'pointless' events that took place during the 8 seasons
This is a nice thread for Game of Thrones called "What was the fucking point?"

— D&D can burn in hell (@Cindtrillella) May 20, 2019
Some were actually emotional…
We now exist in a world where theres no Dany to take care of drogon. Poor baby is sad, hurt, alone & god knows sulking where & who will take care of it in old age considering there's literally no one there for it background mein tarap tarap k is Dil se aah nikalti rahi bajta hoga

— Fariha (@fay_alif) May 20, 2019
And while some were complaining, others found the ending to be perfect:
Shut up, it was perfect. #GameofThrones

— Pedro Pascal (@PedroPascal1) May 20, 2019
And again, people loved the ending:
Noobies who started binge watching #GOT just a month ago and can't even name all the main characters properly yet are ranting about the ending! STFU.

It all fits perfectly, and the ending makes sense for every individual character. It's just that it's rushed and nothing more.

— Shummas 🌻 (@CorporateMarasi) May 20, 2019
Some turned it into a life lesson for all of us and ermmm, we kinda agree…
I sometimes think people are disappointed about GoT ending not because it's that bad but because now they've realized they just waste 10 years of their life. Maybe it's God reminding ya'll to have life #GameOfThonesFinale #GamesOfThrones pic.twitter.com/mGouzxpWV3

— chimken.nuggets (@NuggetsChimken) May 21, 2019
Some commented on the long way our favourite characters had come and we can't stop laughing!
-Bran is king of 6 kingdoms

-Sansa is queen of the north

-Jon is king beyond the wall

-Arya is Dora the explorer

— LandoMak (@MakLando) May 20, 2019
Some were glad it was over:
My FAVOR part about the #GOT ending is not having to talk about #GOT anymore.

— Robbie Daymond (@robbiedaymond) May 20, 2019
Some put their disappointments aside and shared how the show had a really special place in their heart:
for all the disappointment, still very sad about #GoT ending. binging that first season, being horrified by Ned's death i was living in another country, in another life, in another reality. all these years since then and now, it was such a huge part of me. miss u bby.

— Ahmer Naqvi (@karachikhatmal) May 20, 2019
Story aside this series has been the most cinematically incredible of any show ever made.
Thank you. #GameOfThrones #GameOfThonesFinale pic.twitter.com/CSM6OPiovR

— Kieran Wilson (@therealkieran_) May 20, 2019
Some tried being subtle about the way they felt about the ending:
The ending actually made sense!
Arya went west.
Drogon went east.
Jon went north.
And the show went south.#GameOfThonesFinale

— Muffin Top (@Wavy_Waverly) May 20, 2019
I mean, she has a point…
I know you guys are all sad over the GOT finale but like there was a happy ending with the dog so it can't be that bad

— Kathleen Lights (@KathleenLights1) May 20, 2019
Some fixed the ending and to be very honest we're living for it!
There. I fixed it.#GameOfThrones#GameOfThonesFinale pic.twitter.com/i8ZvPQYiBt

— Emma (@emma_Iouise) May 20, 2019
People were so mad that no one noticed how the wrong spelling of Game of Thrones was trending all this time…
so to summarise:
people are so mad at the show that after 8 seasons nobody can fucking spell the title #GameOfThonesFinale pic.twitter.com/tfUfNSudIZ

— jasmine webster (@minda_webster) May 20, 2019
Well, he makes a valid point!
My favourite part of the #GameOfThonesFinale was people taking to social media & complaining 🙃It's not the true ending…it's an adaptation & it was unrealistic to think you would get the ending that you wanted when there was no source material to derive from. Wait for the book. pic.twitter.com/AmscKJ01ko

— Sleepy Boii (@SleepyBoiiOW) May 20, 2019
Yo, same!!!
Current Mood After Watching #GameOfThonesFinale #GameOfThrones pic.twitter.com/uwxyQqcWeq

— Sandwich L. Snackson (@RealLSnackson) May 20, 2019
Some actually drew an accurate representation of all the seasons:
#GameOfThonesFinale … couldn't have put it better! pic.twitter.com/WQ0oDyLrRw

— Maggie May (@MaggieM81881360) May 20, 2019
Some thought the ending was almost the exact same as that of Lord of the Rings and even we're shook!
Are you kidding me @GameOfThrones ? We have been waiting for almost 9 years to re-watch a bad copy of LOTR ? 😐😤#Shame#GameOfThonesFinale #LOTR pic.twitter.com/Yjc5n3N0le

— Behnam M (@Behnam14942091) May 20, 2019
This user however, won the internet for us 😂
You all are worried about how GOT is messing with its fans?

Remember Kausauti Zindagi Ki when in the end, Komolika came out of the blue and killed Anurag and Prerna and they both became ghosts and Mr Bajaj became crazy and the entire turned out to be a book written by Mr Bajaj?

— 𝖀 𝕸 𝕬 𝕽 (@Keyb0ardMujahid) May 19, 2019
And some really came up with a solid solution on who should have won the throne and we're mad the writers didn't consider this idea:
#GameOfThonesFinale
This is how GOT should have ended!!🙄🙄🙄 pic.twitter.com/rZUgg8qWgI

— Nneka Jennifer (@SWAGNIKKI) May 20, 2019
Some knew Drogon had bigger plans…
Drogon melted the Throne because he understood that it was the physical manifestation of greed and power that have lead to death and misery; he then proceeded to fuck off to Oxford to complete his masters in English literature.

— WalterBrown™ (@MahatmaaGanji) May 20, 2019