They say, style is inherent, and to a large extent that holds true. You may be the biggest superstar out there, but if you're fashionably drab, then there's hardly anyone remembering you! Take the most iconic names for example; what would a Marylin Monroe or Audrey Hepburn be without that legendary oomph! That's right, they'd be nothing!
That's why, when we look at our very own Pakistani actresses today, we can't help but enjoy those on-screen moments more from those who have shown us their best selves off-screen as well!
Also read: Vanity Affair: 5 Pakistani Supermodels Who Have Killer Style!
Be it their edgy ensembles or their cooler-than-you style statements, Diva looks at the seven actresses we can't help but love for their style…
Mahira Khan

Not many can prove themselves time and again, but surely, there's one who always has and that's Mahira Khan! Her innate style sense is something we can't help but adore, and be it Cannes or her next film premiere, she always shines through it all with the utmost ease.
Meesha Shafi

This Diva has never shied down from showing her spunky side to everyone, come rain or shine and that in itself is an achievement! Her style sense is all about embracing the unique and edgy, and when it comes to out-of-the-box fashion, no one does it like Meesha Shafi!
Nausheen Shah

A chic dream come true, Nausheen Shah is all about the classy moments in life. Her style statement is always en pointe with the global trend, and that's something we adore! Who doesn't love those sleek dresses and killer looks? We know we do!
Kiran Malik

We have said it before and we'll say it again, no one even comes close to the style game Kiran Malik has and that's a fact! Be it her in a power suit or in a bodacious ensemble, this Memsaab pulls it all off so effortlessly that we can't help but be in awe of her 24/7!
Maya Ali

An actress whose street-style chich ensembles we can never get tired of, Maya Ali is a killer in the contemporary fashion department! Her looks can go from a simple black tee and jeans to a sleek knee-length dress, and she'd own up to it like anything!
Aamina Sheikh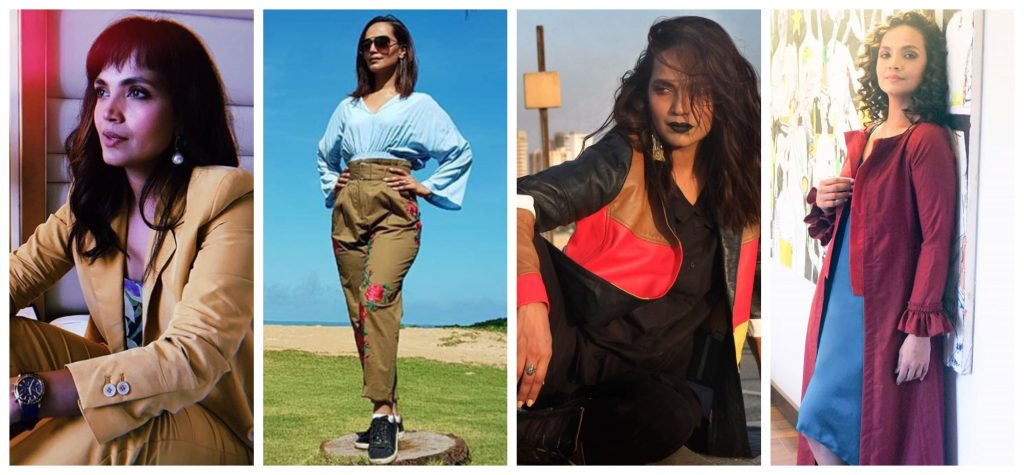 A fearless Diva with an equally killer sense of style, Aamina Sheikh is one of the rare actresses you'd find who is seen showing the best of their style, event after event. Maybe it's the former supermodel in her which brings it out or it's just her innate style, but she has the oomph factor many have missing today!
Sonya Hussyn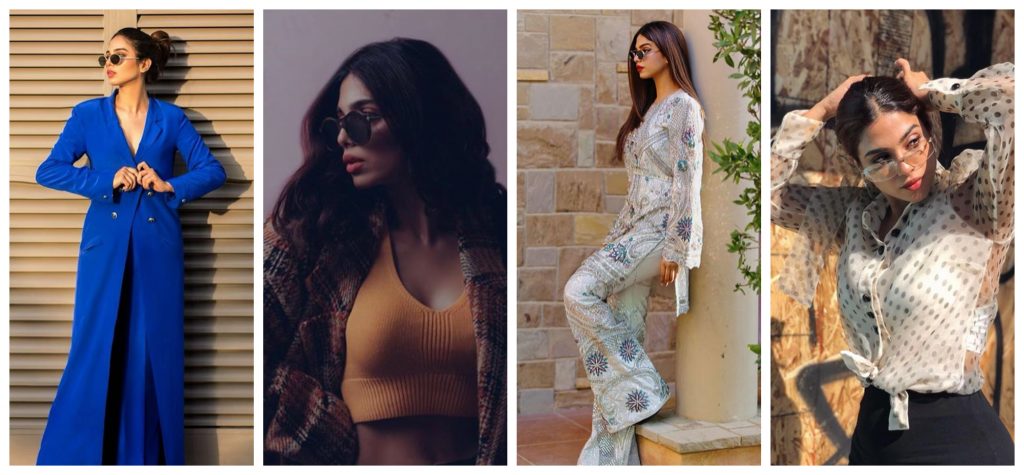 An actress we rarely see missing the mark, Sonya Hussyn is one of the stylish fresh names we see in the industry today. She can go from a boho-chic look complemented by a flannel shirt and sunglasses to a super femme polka-dot ensemble in a blink of an eye, and she makes it all look oh-so-good!
Which actress do you think is the most stylish? Tell us in the comment section below.