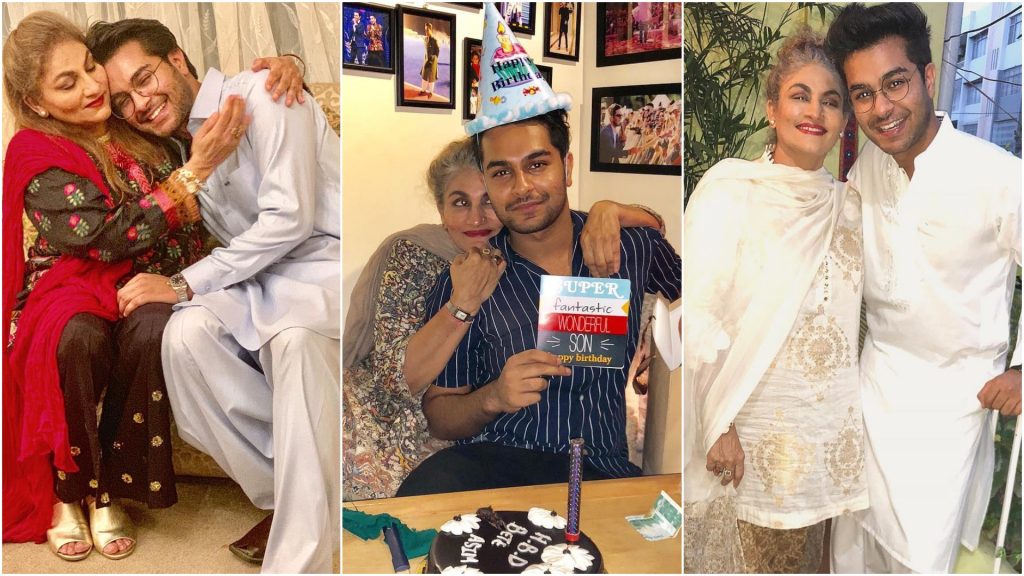 Honestly, there's nothing cuter than a son who loves and acknowledges his mother! Which is why we love Asim Azhar for being the mama's boy that he is, from being travel buddies to countless hugs and twinning almost always. This mother-son duo is everything you need to see today!
They have their fan-moments together!
Aameen, may the love only grow stronger and stronger!
They attend weddings together!
And there are countless hugs!
He never fails to share how his parents have always supported him!
They're also travel buddies!
They make dreams come true, together!
Also read: Asim Azhar opens up about his relationship with Hania Aamir
He's never at the airport without his mother!
She has always been Asim's biggest supporter and Asim knows it.
They make sure they don't miss a single chance to celebrate!
They love colour-coordinating!
We love Asim for being the cutest son!