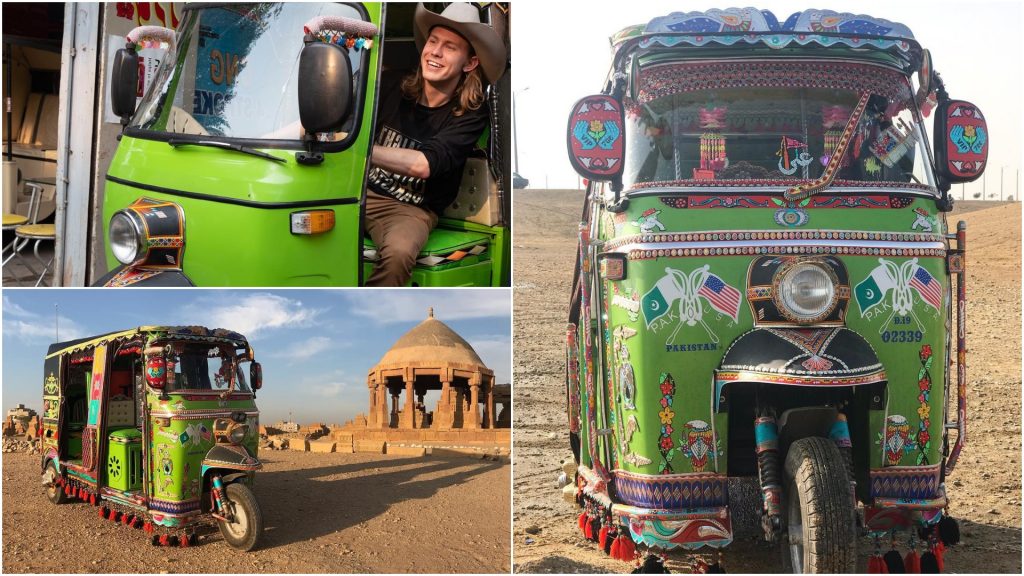 Alexander Volberding belonging from Texas, US came to Pakistan as a tourist and instantly fell in love with the country and its rich culture. He took a few rides in a local rickshaw here and there and instantly fell in love with it.
So much that he soon bought a rickshaw of his own and decided to do a series travelling around Pakistan from Karachi to Khunjerab Pass in the next 6 months in hopes to document and tell the stories of Pakistan and its people through visual media, while meeting people on the way and asking them for their recommendations on which location to visit.
And just like any other rickshaw driver would, Alexander too decorated his beloved ride with shiny stickers, ornaments, and flags of US and Pakistan. Alexander's green-coloured rickshaw catches the attention of onlookers wherever he goes.
En route, he is hoping to invite Prime Minister Imran Khan for tea to discuss how tourism can be improved for foreigners visiting Pakistan.