The news of Aiman and Minal Khan's father, Mubeen Khan, passing away was reported on the last day of 2020, and since then it has come as a heavy loss for the sisters, who were known to be extremely close to their father and came from a close-knit family.
Now, posting her first image after the news was broken by Aiman's husband, Muneeb Butt, Aiman has taken to Instagram to share a heartfelt message about the demise of her father and about how much he meant to her.
The actress, who is extremely popular for her television roles in dramas such as Ishq Tamasha and Baandi, shared a throwback photo in the story with dad which showed how big this is a loss for the family. "You will live forever in my heart! I loved you and I love you," Aiman wrote.
The actress was also first member from the direct family to confirm the news of the demise, which she had done by posting an insta story announcing the news, after which she had also shared an image on the feed.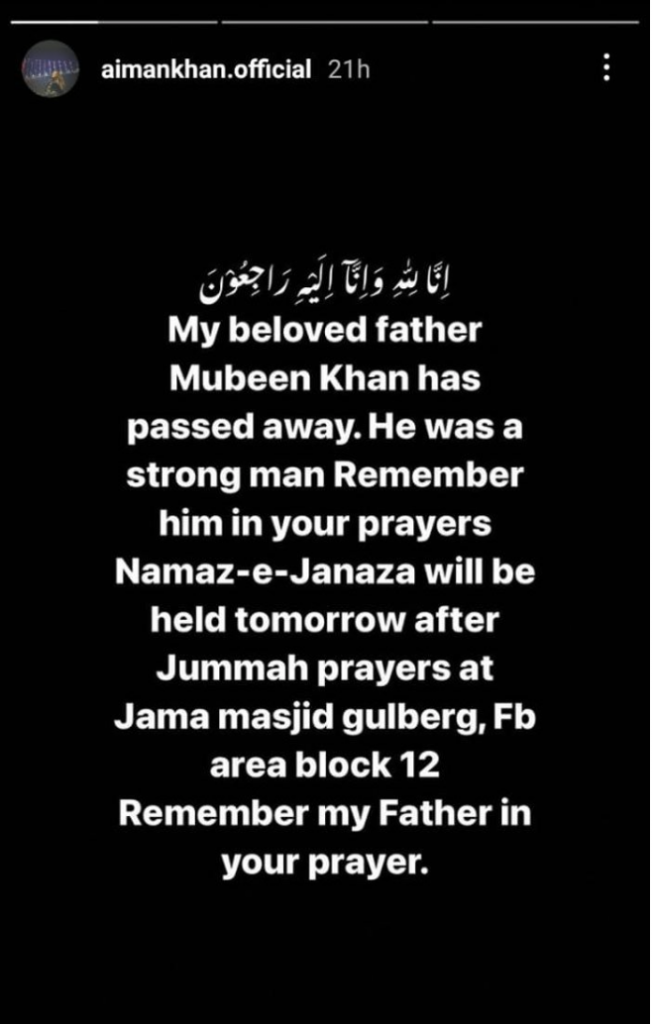 "My beloved father Mubeen Khan has passed away. He was a strong man. Remember him in your prayers," the actress had written along with giving information about the Namaz-e-Janaza.
Other celebrities and members of the entertainment industry also took to Aiman's post and have posted their condolences.
In this emotional time, we wish the Khan family all the peace and support in the world.