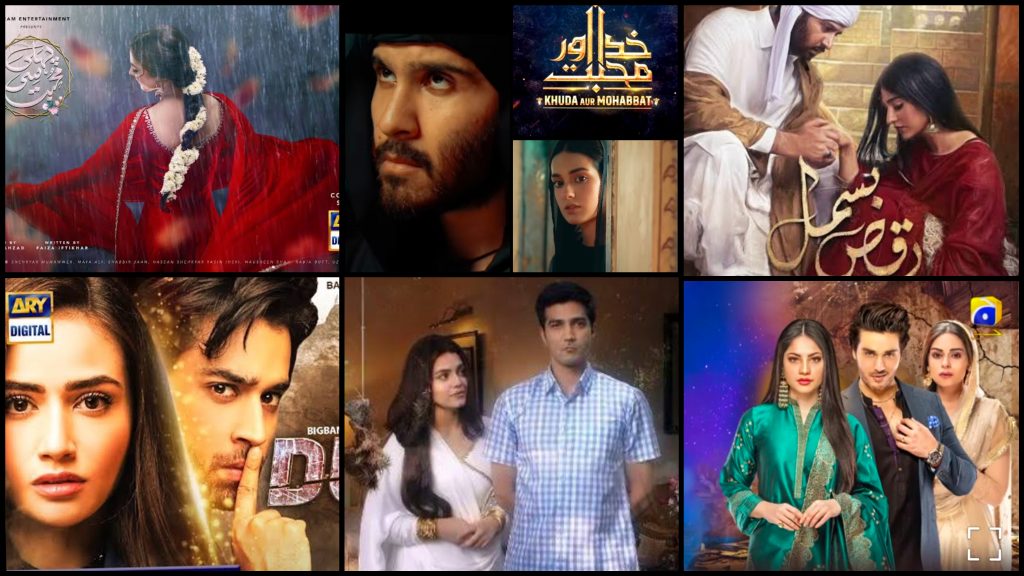 As the new year we begins, we're going in looking forward to seeing some great dramas, like every year. With a few dramas already begun and teasers for the ones about to begin, how can we not be excited?
1. Khuda Aur Mohabbat – GEO
Anticipated to be the biggest drama in the history of television, the teasers for Khuda Aur Mohabbat speak for themselves. Featuring Iqra Aziz and Feroze Khan, we're really looking forward to it!
2. Raqs E Bismil – HUM TV
We've entered the new year thoroughly intrigued by the Raqs e Bismil's plot and we kind of know that it's only going to get better!
3. Dunk – ARY Digital
Despite a ton of controversy surrounding the plot of Dunk, we're intrigued to see how the issue of false accusations is dealt in Dunk!
4. Pehli Si Muhabbat – ARY Digital
It's been way too long since we've seen Maya Ali and Shehryar Munawwar on television, and between Aslam and Rakhshi and their letters, we can't wait for the drama to begin!
5. Qayamat – GEO
Featuring some of the most talented actors, Qayamat has us excited to see the fresh pairing between Ahsan Khan, Neelum Munir and Haroon Shahid already!
6. Phaans – HUM TV
Seeing Shehzad Sheilkh doing a role he's never done before and paired alongside Zara Noor Abbas, Sami Khan and Yashma Gill, the teasers for Phaans have us way too excited!
What dramas are you excited for the most? Let us know in the comments below!