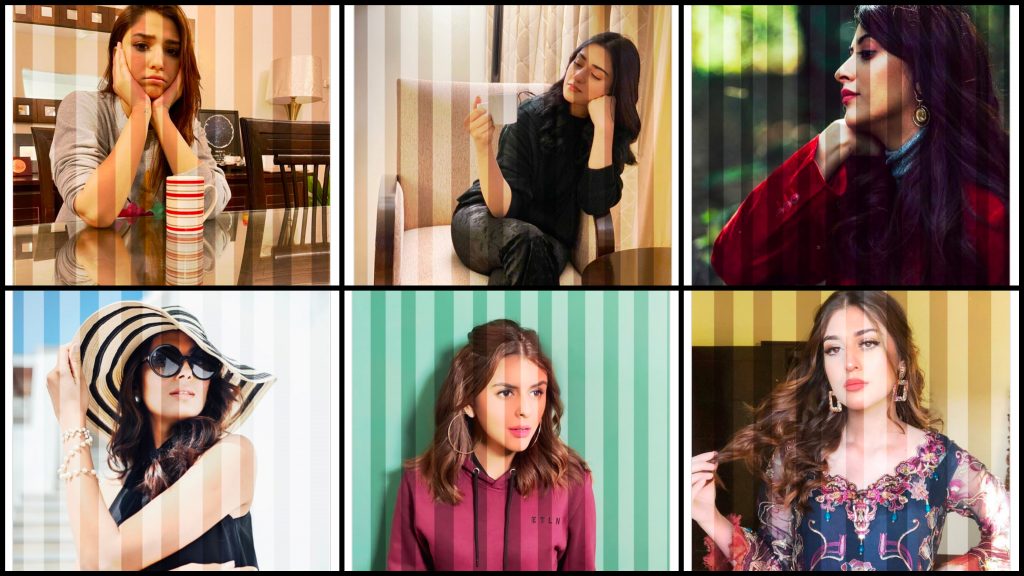 It is human nature to react to something unusual. That's why, after checking out some of our favourite celebrities and influencers posts on social media, our curiosity piqued as more and more photos of stripes appeared using the hashtag #HameshaWalaPyar.
No, we are not lying, here's the proof. Check out the Instagram posts of our favorite celebrities
Ramsha Khan made us skip our heart beat when she posted her photo looking glum missing her ever lasting love :
We also saw Sarah Khan missing her Hamesha Wala Pyar:
Mushk Kaleem
Sabeena Syed
Scrolling down, we saw the same stripes on some of our favorite influencers' post
Waliya Najeeb
Hunaina Rasool
Danial Afzal Khan
Faizan Sheikh
Rabya Kulsoom
Our favourite social media influencers also had similar striped photos gracing our feeds and timelines.
Aqsa Fawad
Rida Mirza
Rehab Siddiqui
Laraib Rahim
Moving on, we then heard mother calling and saying 'Har Waqt Mobile Mai Hi Lagay Rehna, Kabhi Hamare Sath Bhi Time Guzara Karo'. (don't be lost in your phone always, come and spend some time with too ).As we entered her room, she was watching television, and guess what we saw? Those same stripes again in between the drama and news bulletin.
Now, one thing was definitely clear that this was a new trend. What we needed to find out was what was it? No doubt, the stripes have resulted in making a huge impact amongst the netizens'. Check out their reactions:
Whatever it is, it is going viral and we are all eagerly waiting for the cat to come out of the bag.