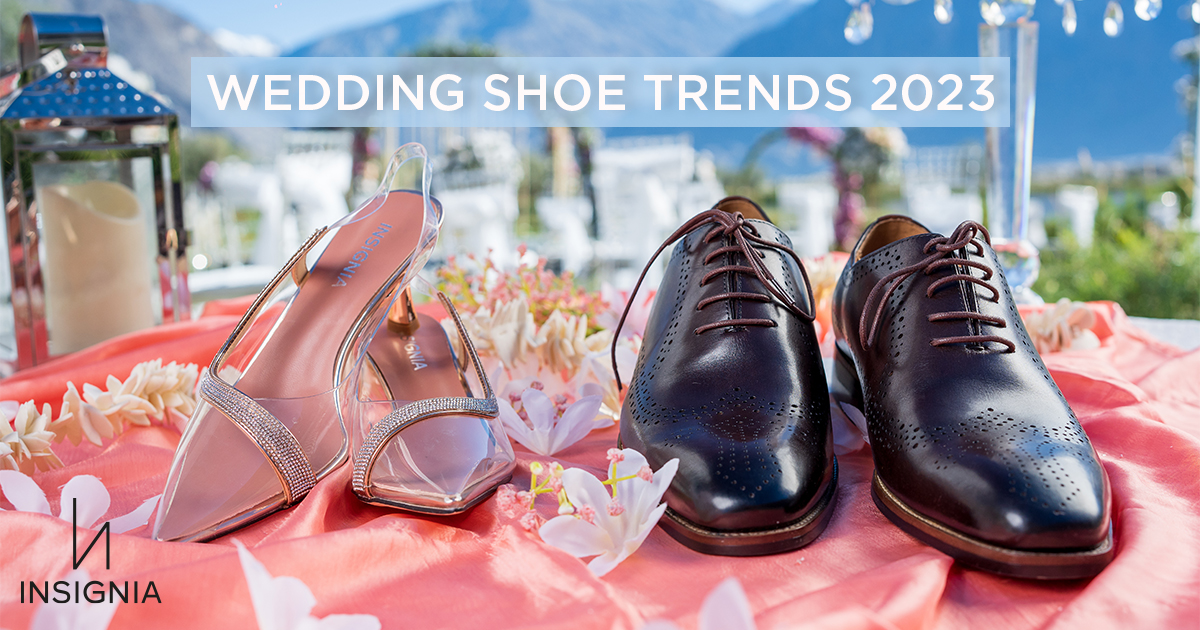 When it comes to weddings, the emphasis is usually centered on the wedding dress, jewelry and makeup. However, picking the right shoe is equally significant. And as we sail into the wedding season of 2023, Insignia has unveiled their newest bridal shoe collection that boasts sheer elegance and sophistication.
So, if you're a bride-to-be, a member of her entourage and even the groom, let's look into Insignia's Wedding Collection – "Each Step of The Way," that features premium footwear for men and women, along with a range of exquisite clutches to complete every bride's ensemble.
Crystal Embellishments: The Sparkle of Love
One of the standout trends of 2023 in bridal footwear is the use of crystal embellishments. Insignia's new collection boasts an array of bridal shoes adorned with delicate crystals, creating a magical shimmer with every step. From dainty sandals to timeless pumps, these shoes add a touch of elegance and glamour to any wedding look. Whether you're going for a classic or contemporary bridal style, crystal-embellished shoes from Insignia will elevate your outfit to new heights.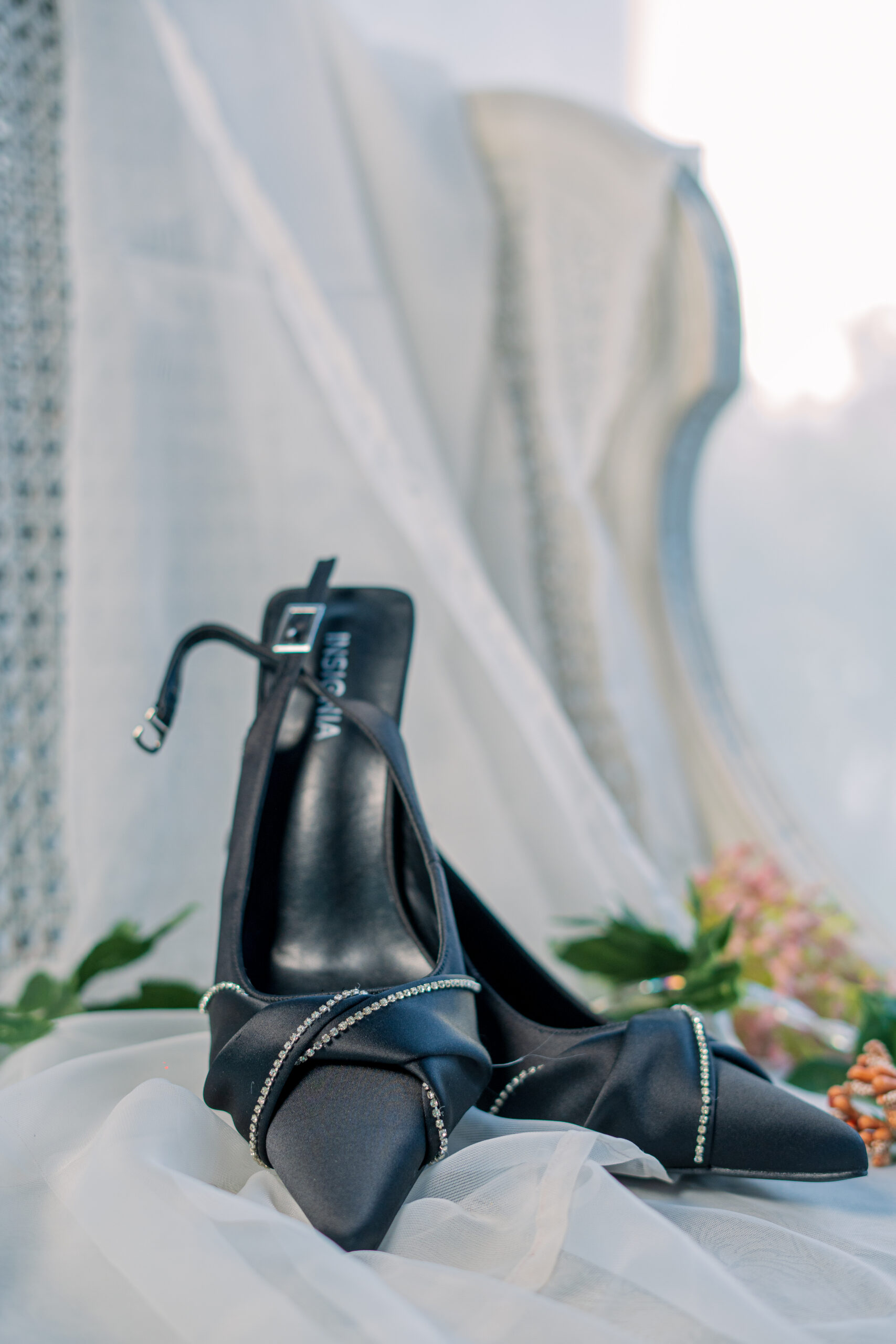 Gender-Neutral Chic: A Step towards Inclusivity
Insignia is setting a new standard for bridal fashion by offering a stunning range of gender-neutral wedding shoes. In 2023, inclusivity is at the forefront of the bridal world, and these versatile designs cater to all couples. With sleek lines and minimalist aesthetics, these shoes are perfect for anyone who wants to express their individuality on their special day. Explore a variety of styles and colors that allow you to celebrate love in your unique way.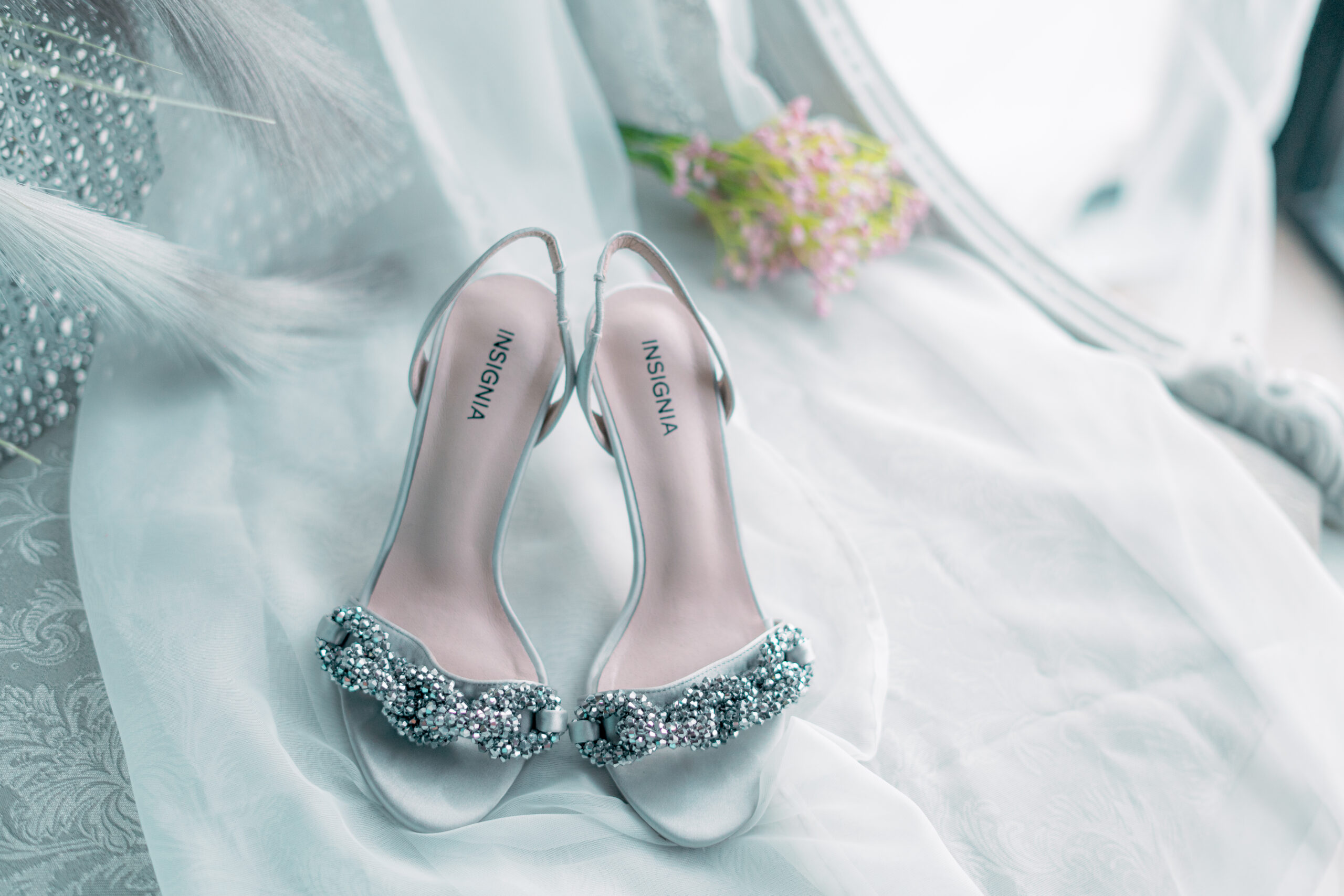 Classic Elegance: Timeless White and Ivory
While modern trends are taking center stage, the classics never go out of style. Insignia's "Each Step of the Way – Wedding Collection" pays homage to timeless white and ivory bridal shoes. These traditional hues symbolize purity and new beginnings, making them a cherished choice for brides worldwide. With impeccable craftsmanship and attention to detail, Insignia ensures that every step you take down the aisle is both comfortable and elegant.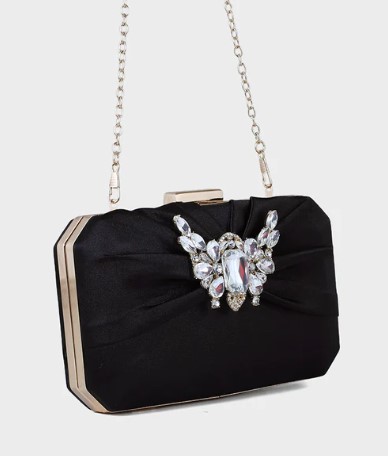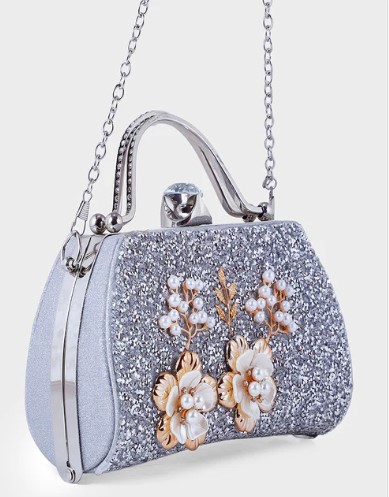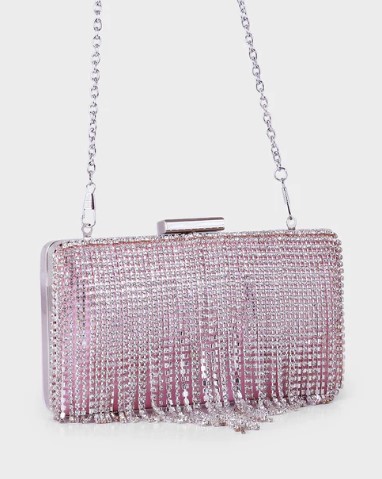 Matching Clutches: The Perfect Pairing
To complete your bridal ensemble, Insignia offers a stunning range of matching clutches. These clutches not only complement your chosen footwear but also provide a practical and stylish solution for carrying your essentials throughout the day. Whether it's a sleek satin clutch or a crystal-studded one, Insignia's collection ensures that your bridal look is perfectly coordinated from head to toe.
Men's Wedding Shoes: Sophistication and Comfort
Insignia's dedication to bridal fashion extends to grooms as well. The collection features a diverse range of men's wedding shoes that combine sophistication with exceptional comfort. From classic leather oxfords to contemporary loafers, there's a style to suit every groom's taste. Crafted with precision and designed for long-lasting comfort, Insignia's men's wedding shoes are the perfect choice for the modern groom.
In 2023, bridal fashion is all about celebrating individuality, inclusivity, and the timeless beauty of love. Insignia's "Each Step of the Way – Wedding Collection" embodies these principles, offering an exquisite range of bridal shoes and matching clutches that cater to every taste and preference. Whether you're looking for a touch of sparkle, a gender-neutral design, or classic elegance, Insignia's collection ensures that your wedding day is marked by unforgettable style and sophistication. Step into the world of Insignia and make each step of your journey down the aisle a moment to cherish forever. Insignia is taking pre-orders for its most anticipated Bridal Campaign, book now! For more, visit us at www.insignia.pk