Fashion defines the ethos of a Pakistani wedding and it is usually the blushing bride in her elegant ensemble that sets the tone for the day. Flowing fabrics in kaleidoscopic hues, shimmering embroideries, bejeweled necklines and a warm gleaming smile make any dais look perfectly complete. Now, taking that idea and fusing it with her own ideology of coalescing the classic with the contemporary, WANIYA by Mehr Azam introduces her debut bridal collection, 'Mehrunissa.'
Featuring the dazzling Bollywood luminary, Aditi Rao Hydari, replete with her signature bravado, Mehrunissa puts forward a mélange of heritage wear and modern-day innovative opulence that makes this collection a standalone classic.
The colour palette too, adds to the elegance as a myriad of reds, pinks, and jewel tones sum up the perfect shades that the modern-day bride requires and shines the brightest in. However, what made us love it even more here at Diva, had to be the way Mehr Azam has been able to utilize traditional embroideries and embellishments to make Mehrunissa a complete bridal trousseau.
Whether it is the intricate use of dabka, tilla, resham threads, and kiran or the way she has played with the use of three-dimensional embellishments, it has all come together in perfect equilibrium to bring forth the best for her esteemed clientele.
Complementing this, each of the 8 bridal ensembles also feature unique qualities that are individualistic in nature – making this an eclectic group of bridals that are connected to each other via the larger concept but also work as separate pieces.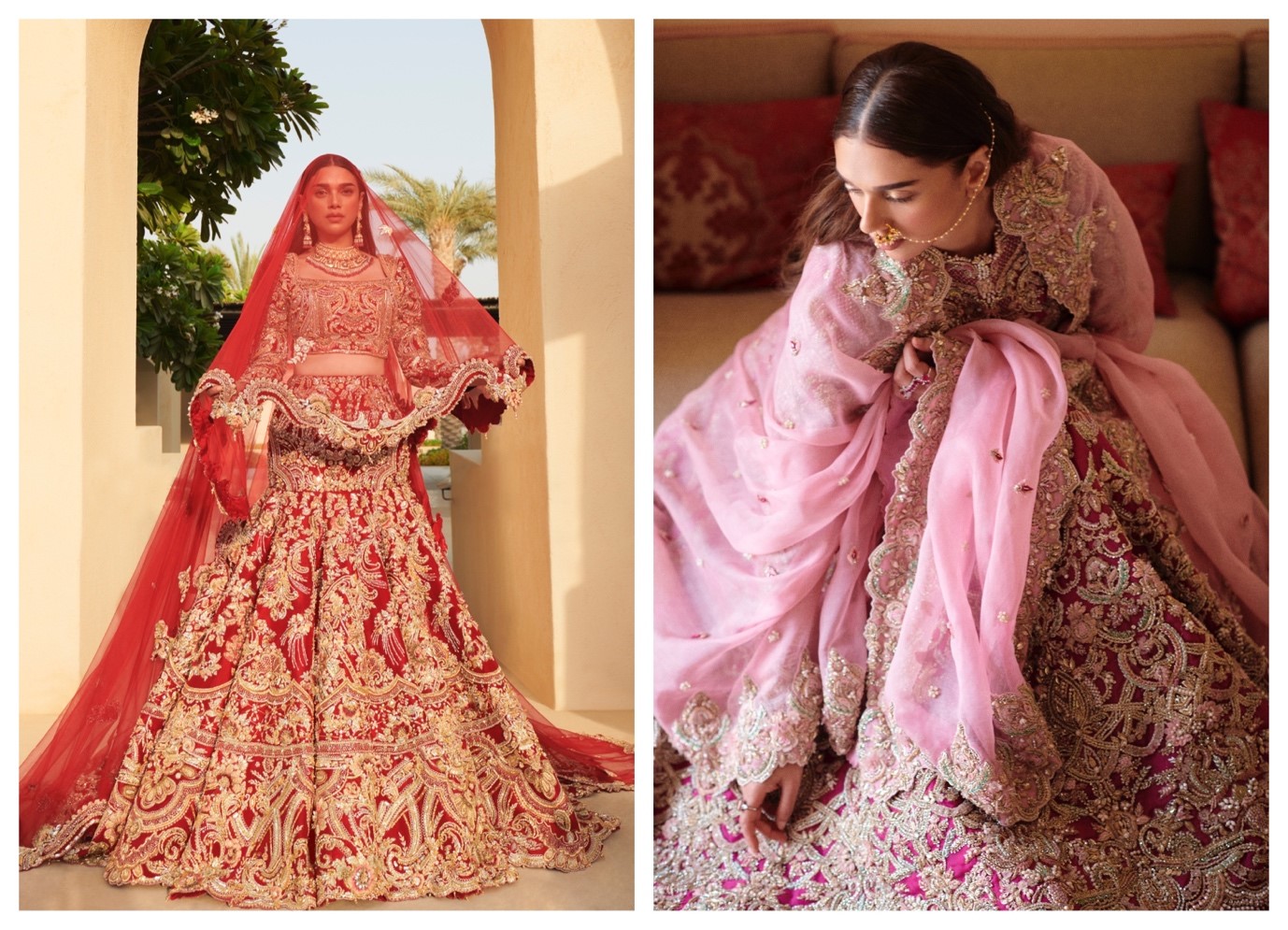 Raya for example, showcases a variety of dori, tila, and sequin which accounted for over hundreds of hours of diligent artistry, whereas Vasl, explores shades of magenta pink with three-dimensional floral encrusts, which gloriously create sartorial geometry.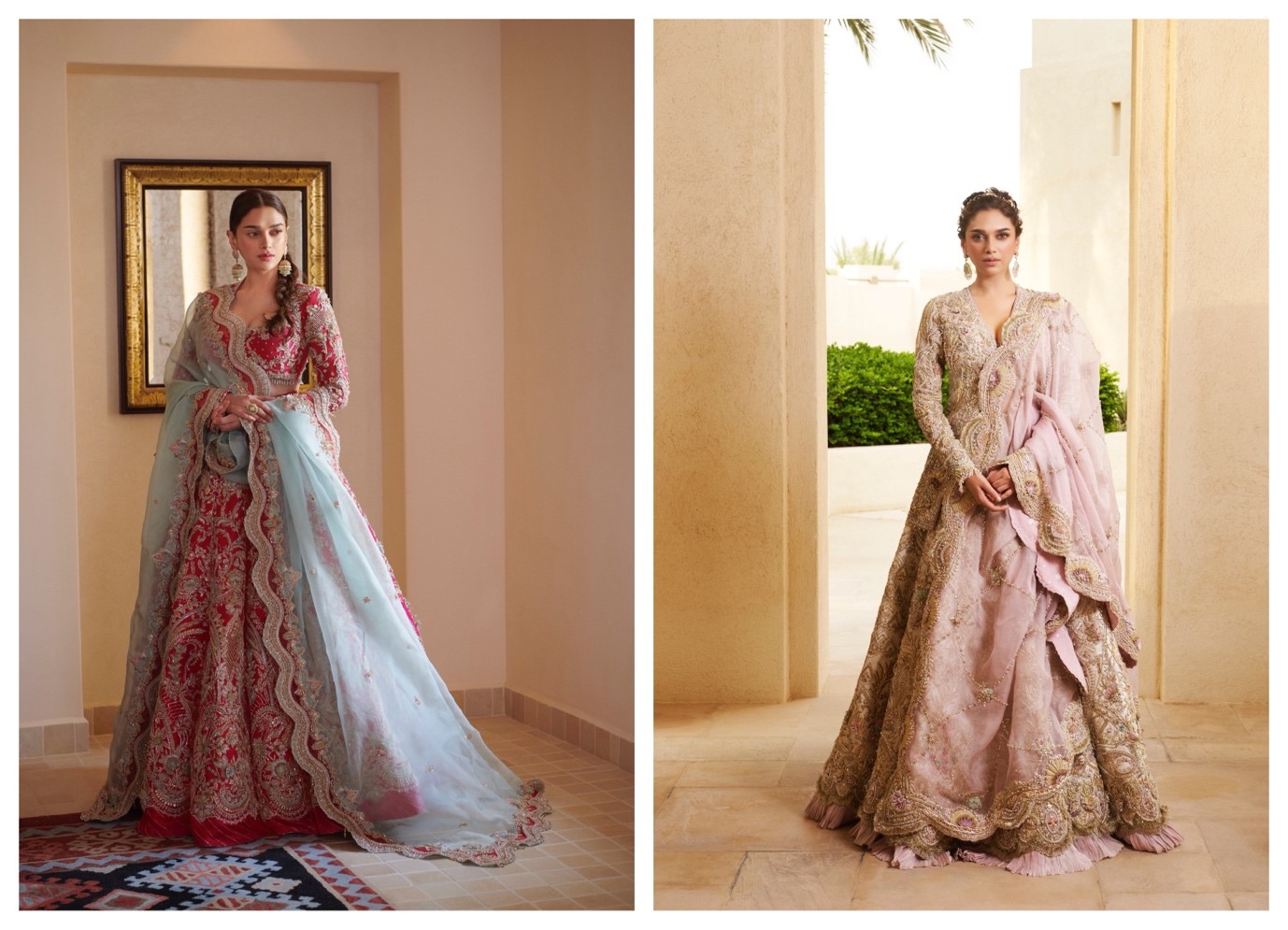 Similarly, Inara, not only looks like a vision but gives a royal ethos as well, while Nuri in shades of lilac and dull gold, makes a statement of sweeping elegance and charm!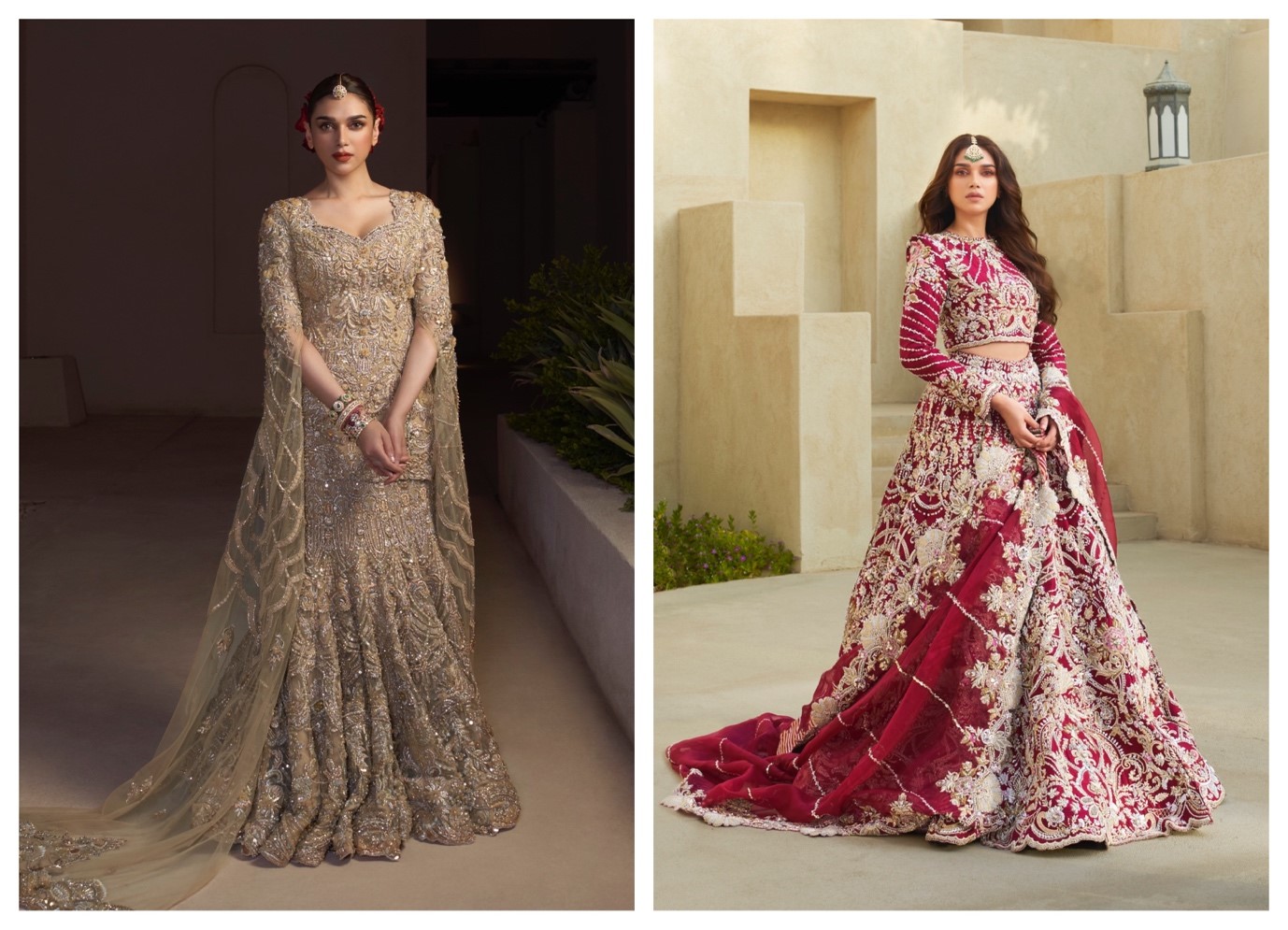 On the other hand, Taia – which remains a Diva fave, captures the look of the modern bride perfectly, as the fish tail lehenga in hues of gold makes it shine with glamour. Dahr too, proves that any shade of red is a classic for the bride as the ensemble basks in old-world charm.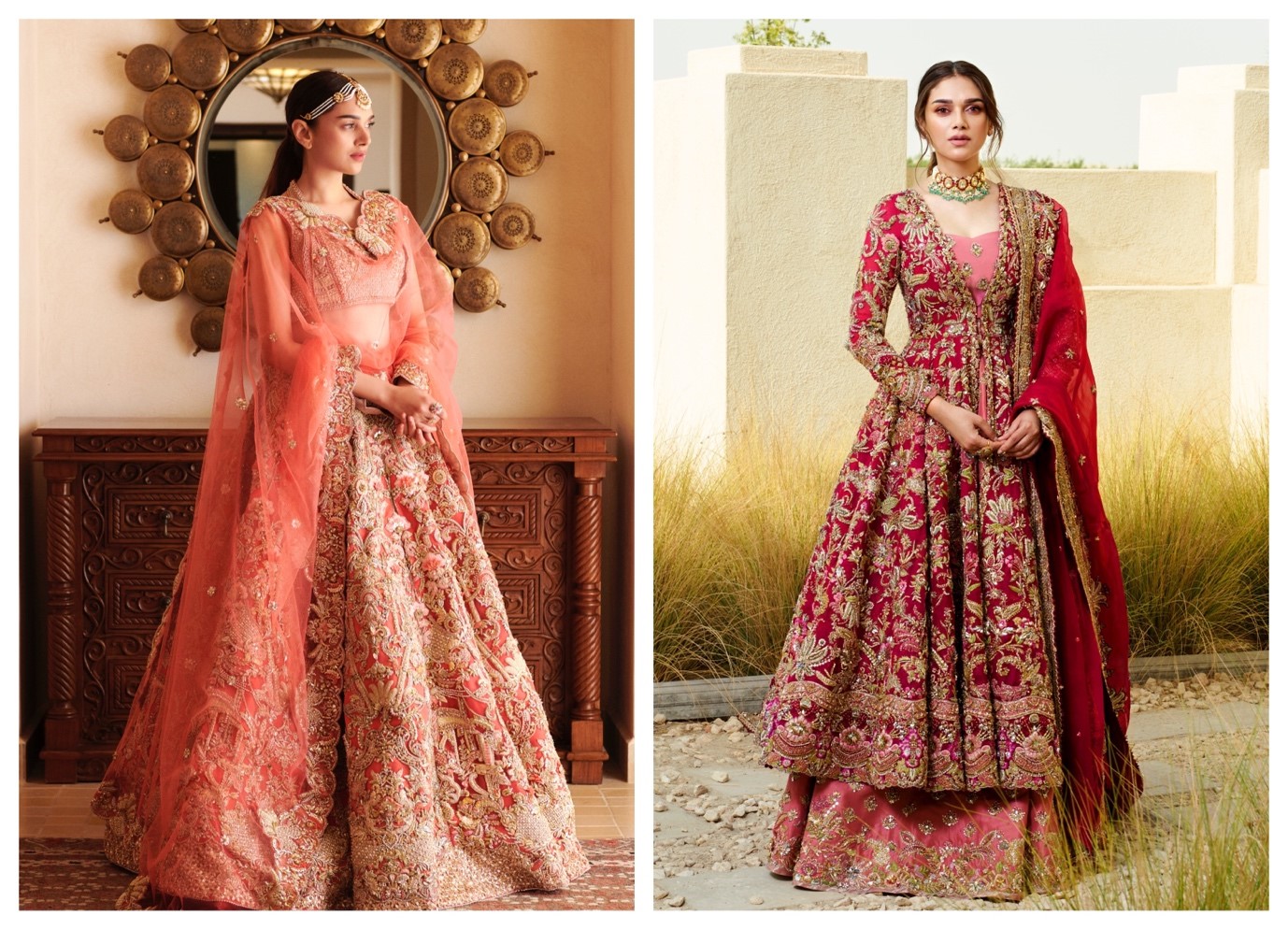 It all nears the end perfectly with Ruhi, which gives out a blend of traditionalism and modernism, replete with dabka, pearls, bethki, kat dana, and gota, and Maahru, which proves to be the extravagantly poetic, opulent, and luxuriant in every way.
All in all, WANIYA by Mehr Azam paves way for the bride to choose from the best of both worlds through 'Mehrunissa' and proves that the fashion designer has a lot on offer for her global clientele.