After winning the hearts of millions on social media, the young, entertaining, and talented TikTok Star is all set to amaze fans with her debut in the Pakistani Showbiz industry.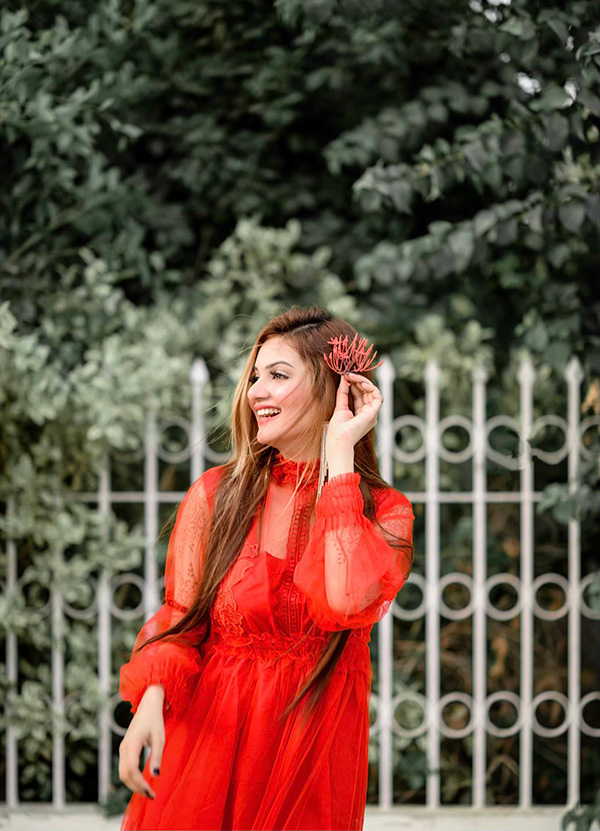 Extraordinarily motivated, Laraib Noor or as we all know her, Larah is a rising TikTok content creator who has conquered the hearts of over 2.5 million people with her unique, trendy, and rousing fashion and modeling sense. Presently, Larah is all set to embark on a new journey in her career, bringing forth a surprise for her die-hard fans. The dazzling beauty, Larah will soon be seen on our TV screens.
Larah started creating content out of the blue and began soon became known among her audiences for her unique fashion and styling content on Musically. When Musically was shut down and Tiktok was going mainstream, she decided to switch to Tiktok in 2019 to indulge in her passion for content creation. Surprisingly, her Musically videos crossed the borders and helped gain this uber-talented content creator a huge Indian fan following as well.
Much to your disbelief, she joined Tiktok following just a random challenge video and ended up casting a spell on Tiktok's audience with her effervescent and wowing acting skills. That video significantly bolstered engagement on her Tiktok account and resulted in a turning point in her journey of becoming an emerging Tiktok star. Since then, the gorgeous lady has never failed to awe-struck her fans.
Undoubtedly, Larah has taken Tiktok by storm with her alluring fashion, modeling, and acting skills, and has stolen the hearts of numerous. It is not wrong to state that; When it comes to fashion, styling, modeling, lip-syncing, lifestyle… Larahlicious  is truly an inspiration!
As one revered Tiktok star, Larah says her initial years of composing content on Tiktok were undeniably tough as she had no prior media background. It was only her passion and commitment to acting and modeling that empowered her to set up a stage in the competitive world of Tiktok.
As a brilliant and ambitious performer, she mentions that if you are thinking to strike out all alone in the acting and modeling realm, then you have got to be energetic and double up your content-creation learning techniques. Above all, she is particularly grateful to her family and friends who had supported her throughout this journey of triumphing in her passions.
Larah's sister has been a great support throughout the time. At the start, she had a private Tiktok account, and it was her sister who persuaded her to convert it to a public one. Soon after, people began loving and sharing her Tiktok videos, and she has now garnered over 2 million followers, who are always waiting for her videos enthusiastically.
As a child, she imagined herself as a fashion model and a versatile actress. Upon joining the platform of Tiktok, Larah discovered her true calling and realized what she exactly wanted from her life. With her firm belief in the mantra that passion is the lifeblood of accomplishing your goals, Larah has not just envisioned herself as a leading Tiktok influencer but also as one incredible actress.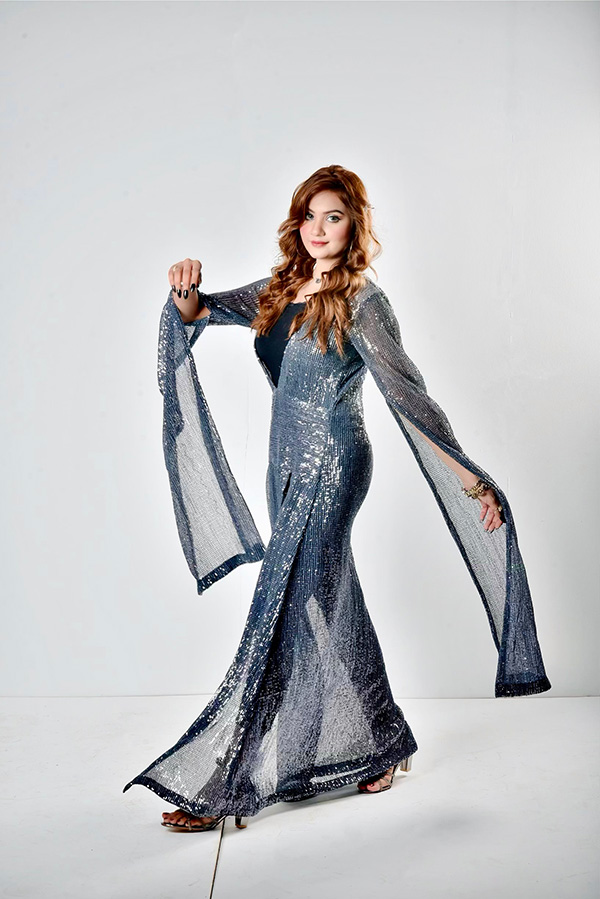 One of the first questions that Larah is often asked by her fans is: What's her secret to gaining a massive fan following? She says it is a fair question but a tough one to answer. She reveals that the secret to winning the game is consistency and authenticity. Her fairly consistent schedule of uploading content has exceptionally boasted her fan base. Above all, her fan base is not just limited to young-aged girls and boys. In fact, Larah's exceptional beauty is appreciated and adored by people of all ages. Specifically, Larah's pictures where she was seen flaunting her henna-adorned hands were admired by everyone alike.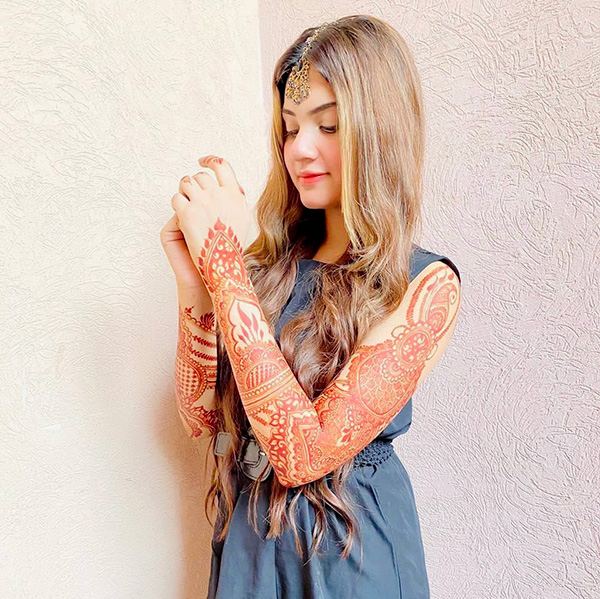 Larah has always loved modeling, acting, and content creation. So, with this in mind, she has signed a few drama serials and is yet to outperform with her phenomenal acting skills in the drama industry of Pakistan. Tiktok has fueled her passion and unveiled her hidden talents by pushing her into the drama-acting industry. Apart from showcasing her acting skills on Tiktok, she had done a variety of bridal shoots, brands shoot, salons shoot, and product launches. Her most liked videos from this year include bridal shoots and trend-following videos.
She encourages the idea of supporting emerging creators by utilizing the sharing option on Tiktok. With her firm sense of entertaining the audience, she was also offered to host morning shows which speak volumes of her jaw-dropping talent and confidence in her work. Through her content, Larah is dedicated to giving back to her loyal and loving fan base.
She is adored by her Tiktok community for her kind-heartedness and considerate nature. She also creates awareness videos and runs campaigns that have the ability to bring goodness into people's life. Recently, Larah's video in which she was seen having a joyous time with a few street kids stole the hearts of many of her fans, depicting that she is not just a beautiful face, but a beautiful soul, filled with love for everyone. Not least of all, she has also keen on bringing a positive change in society by associating herself with community service and is currently working with a number of other popular TikTok stars for this cause.
Larahlicious is not just known for her Tiktok videos but has also established an immense fan following on other social media apps. Seeing Laraib's energy and dedication, her fans love her and firmly believe that her acting skills will amass a huge fan base at lightspeed. She is, likewise, consistent with uploading content on Snapchat, Instagram, and Snack App.
Larah has not only got stunning looks, but she has a plethora of knowledge of portraying phenomenal acting and styling techniques through her videos. Her snowballing fan following and engagement of the audience prove that her content's theme truly oscillates with people's choices and preferences. Her fans have created a number of fan pages on different social media sites.
With her adamantine dedication to communicating a distinctive perspective through her work, Larah always tries out new editing techniques for her videos based on what her audience likes to watch. As a young Tiktok star, she is consistent and devoted to earning an influential social media name at a rapid-fire pace. Also, she is determined to make an entry on Youtube with her uniquely designed fashion and daily-life content.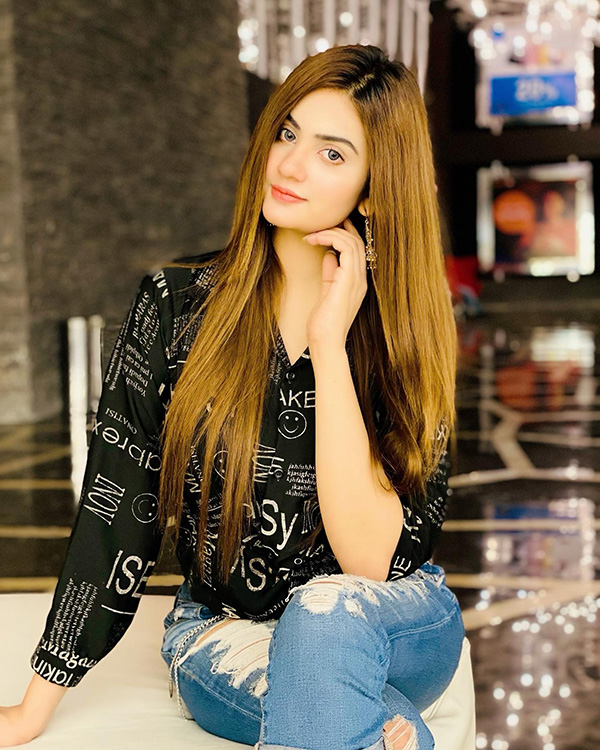 Above all, what sets Larah apart is her immense loyalty and faithfulness. She is truly THE Princess! A real-life princess who is beautiful inside out, with a heart of gold and a pure heart is rare and even more attractive. She is an epitome of elegance, an angel who brings light into the life of her special ones.
Good luck, Larah ! We can't wait to see you gracing our screens!