He came, he saw, he conquered. Perhaps, no statement would be apter than the latter to remember the might of Tariq Amin, whose thirty-five years in the fashion industry have been about the upward journey to super-stardom and to becoming one of the most trusted names in style and beauty in Pakistan.
However, there's so much more to Tariq that makes him who he is. He's a talker – an intellectual one at that. He's a fiery personality, but not without reason, and indeed, he's iconic, but not complacent in any way.
Thus, when we at Diva wanted to remember the nostalgically great days of the past when the fashion industry saw its brightest days, we looked no further than the maestro himself for an exclusive tête-à-tête with Diva Online from his palatial and lush Lalazar abode in Karachi.
What did he say that makes this one of the fieriest interviews yet? Find out here…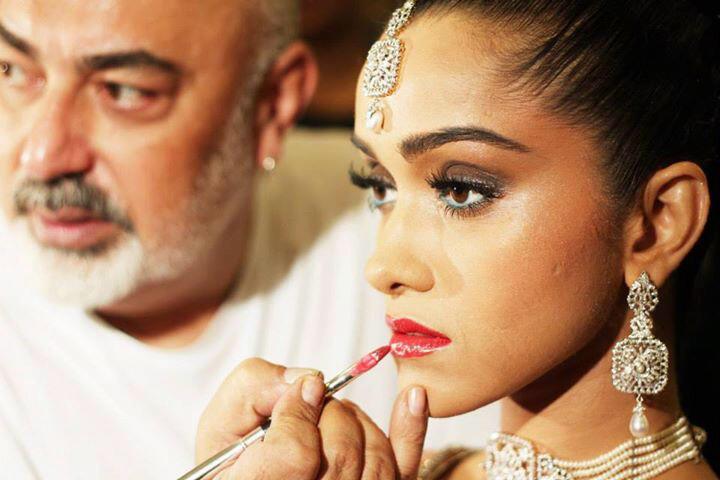 Your salon and the Tariq Amin brand has branched out in three cities of Pakistan in the last so many decades. How have you managed to do it all so effortlessly?
I've been doing this for twenty-five years now on my own – thirty-five years in the industry. I was the first one to think about this branching out. I am very organised – to do what I do, you have to be it. I have a fixed schedule and first Monday of the month I am in Karachi for a working week, second in Lahore, third and fourth in Islamabad, and then the schedule repeats.
Have you noticed any changes in the many years you've been here?
The quality of the work is gone. When you have many players, which is what has happened with this surge in the beauty business, everybody who can afford to open a beauty salon is opening one. So, when you don't have any regulation, anyone can open anything. We at Tariq Amin don't believe that. People who come to us won't be caught dead anywhere else, it's a lifestyle that is created. If someone can do 20,000 brides a day, good luck to them. I can't do that, and I will never do that. I provide a service that I would like to get, which is exclusive and one on one.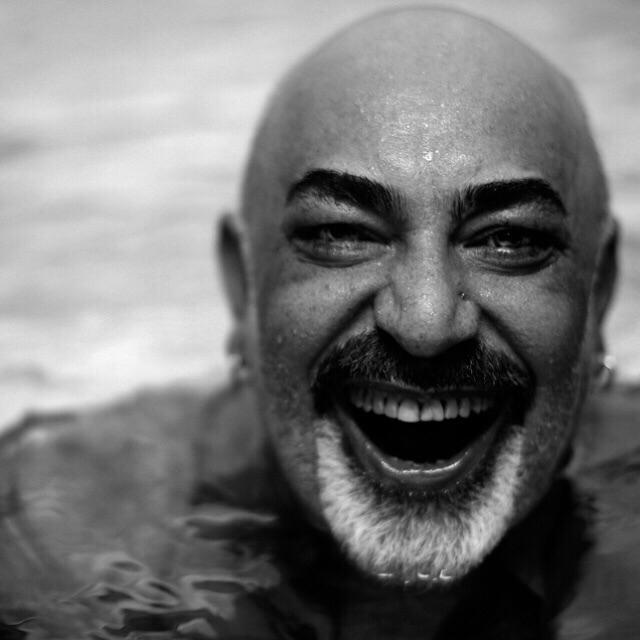 Is it because of oversaturation then?
I think it's the difference between quality and quantity. For those who run towards money, they'll always go for the quantity, but never quality. I can never go for something like that!
Speaking of quantity and quality, there's a large quantity today of makeup artists. What do you think about that?
Everybody is a makeup artist, and unfortunately, they are a dime a dozen. I have a massive problem with those who are being nominated but work out of a box and have no salon or have never really held a job, and a worn-down model has made them popular! And good for them! But I want to ask, do they have style? They don't because that's something you're born with and I was born with a lot of style! They don't cater to society; they provide to 'sweetpeas' and that too dou-number sweetpeas, which is what it is.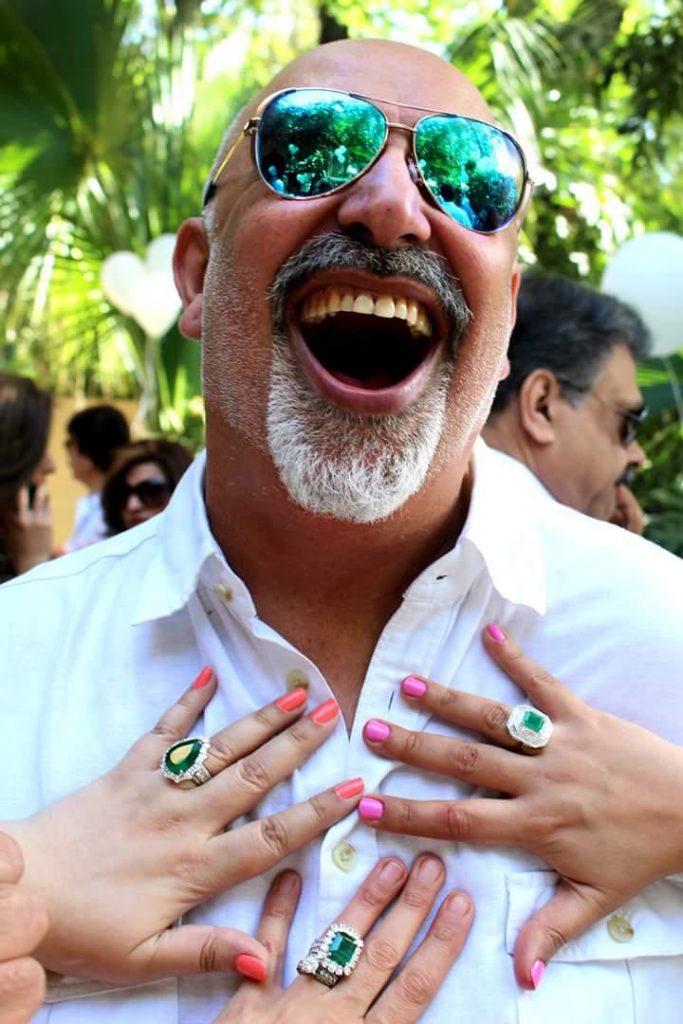 Do you then think this success can be attributed to social media?
Absolutely! And to these little girls having their make-up boys. I won't follow an XYZ model into dingy rooms and do their makeup. It's not happening; they come to the salon and which is how it should be. Everyone is settling for mediocrity – all of the designers, when they work with such people. In today's day and age, does my hand stop when I am going through my feed? Not really. Everything is the same. Every photographer's work is similar, and Photoshop is coming through everywhere. It's just the six dolls everywhere. Are there no other models than the three boys and three girls we see everywhere?
Do you see the same happening in the fashion industry too?
There's no class left in fashion today. You have half these girls who can't speak, they don't have anything to say, and are popping pills and bouncing up the walls. I understand all of this too, but there is no fashion left, it's costume, and everyone looks the same. Everyone has the same lips, the same hair, the same bags, and the same shoes. It's all so dull! Fashion is just regressing as far as I am concerned. Where's the style? It can't come from a little boy with his small box. It comes from a big fat man who knows what he's f****** doing and what he's talking about!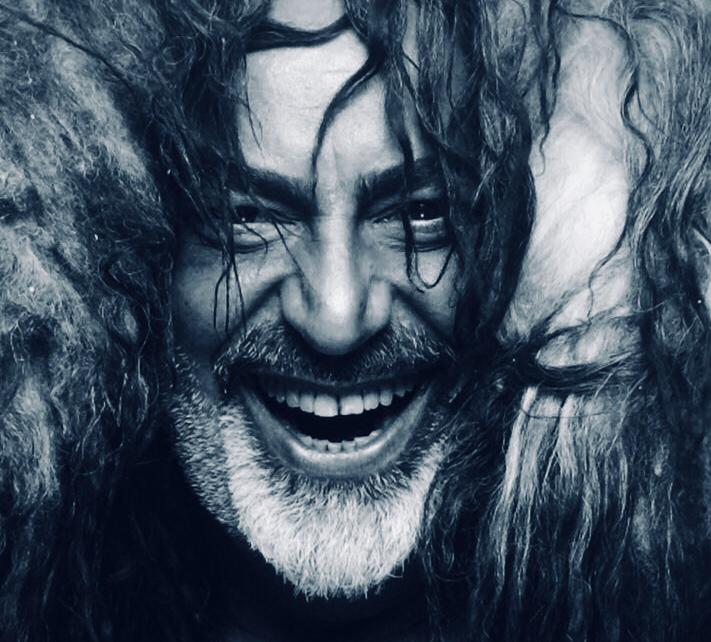 But is there any favourite model or fashion personality today then, who you like?
They're all too short! If you're under 5'8, then I can't even consider you – and also if you're at this height, you have to be Kate Moss to be considered. You can't be 3 foot 2 inches with heels and be that model. There are international standards that we follow – and I am not saying against the petite sizes, and neither am I body shaming, but to be a couture model, you need to be Iraj! You need to be Aliya Zaidi, Nadia Hussain, Bibi, or Vinnie! However, someone who I feel has revived herself is Eman Suleman. I think she's given herself a new lease, and she's got guts! She's an individual, and you can tell that! I would love to work with someone like that, who is edgy.
Another new trend today is 'stylists.' What's your opinion on them?
I don't understand this whole phenomenon where there are so many people for so many things! You have to study to be a stylist or have that experience. Do these 'stylists' today know what they're doing? Do they read or even know what Vogue is? At eighteen, you can't have an opinion. One is as good as what they know, and I believe they don't know what they are doing. People have looked up to me in the past, and they knew what I was about. These stylists today are willing to listen to no criticism, and they sometimes get it completely wrong.  I don't know who has been styling celebrities today for these occasions, but if this is style and they are stylists, then I am f****** Tom Cruise.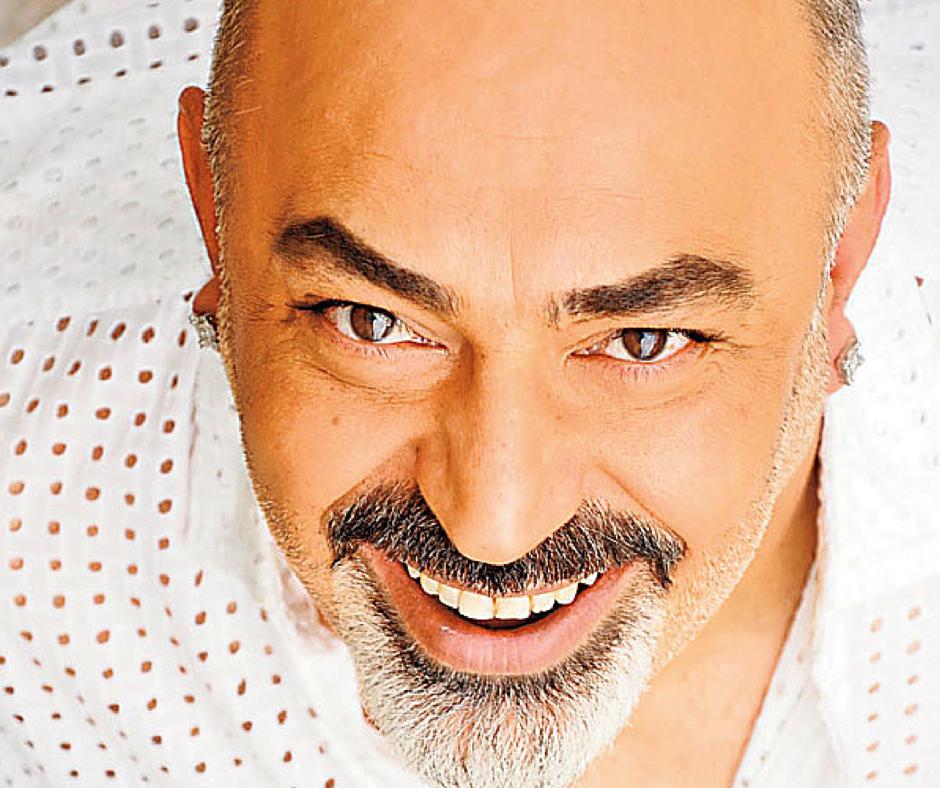 It is a world of social media today, though. Do you think you compete with these makeup artists or stylists now?
I am not in competition with anybody on social media. They are welcome to their million followers or whatever. I am happy with my 15,000 – 16,000 followers who follow me because they love me! It's because I have done a lot in my thirty-five years and they love me for that. I have done everything that you need to do, and I don't need to blow my own trumpet. A good doctor never advertises, and it's the same here. I am just grateful to God for the fact that people still need haircuts, and that they come to me.
But has social media helped you in any way?
Oh yes! It revives you and reminds you of who you are. I wouldn't say I had taken a backseat, but I had become complacent. One becomes jaded. Now, I feel like I am ready to walk! I have a life, and I love showing that through my social media. After six, I don't talk about work, I am a real person, and I love the fact that people want to see more of my life. It has also reaffirmed the fact that there's has been nobody like Tariq Amin, and there will be no one like Tariq Amin.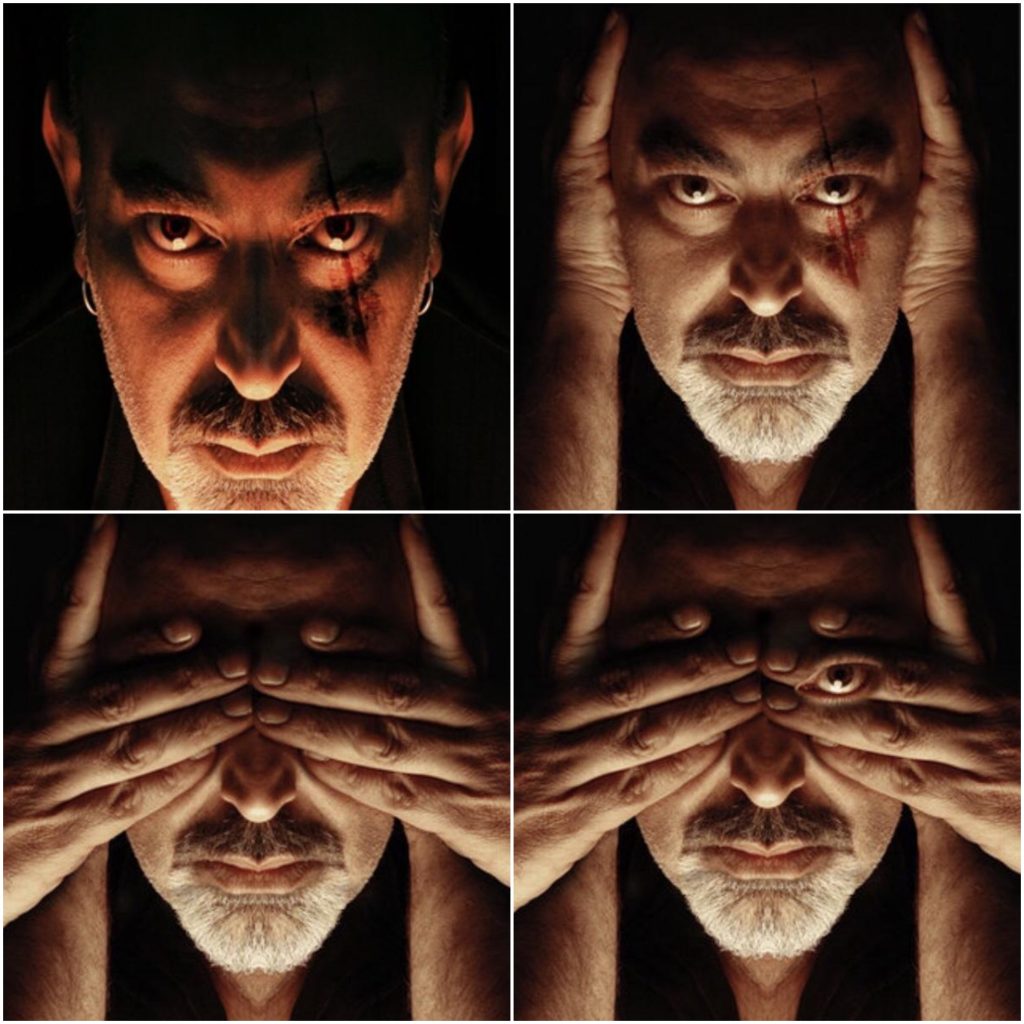 Coming to your friends in the industry – have there really been many?
You win some, and you lose some. I have a lot of people who I can call my acquaintances, but I have a few people who I can call in the middle of the night, and they'll be there, regardless. I am a loyal friend, and I can kill for them. Along the way, I have also realised working with friends is a difficult thing to do unless they respect you as a professional. So, thus far, I am yet to work with a lot of friends. However, those people who have given me that respect have become my friends and are close to me professionally.
What about the enemies then?
They all know who they are. I have never been disloyal to them. It has never been from my side. If I have 'screwed someone over', it's been for legitimate reasons, I am very fair, and I am not a b****. That's because I am a 'maha-b****' [laughs].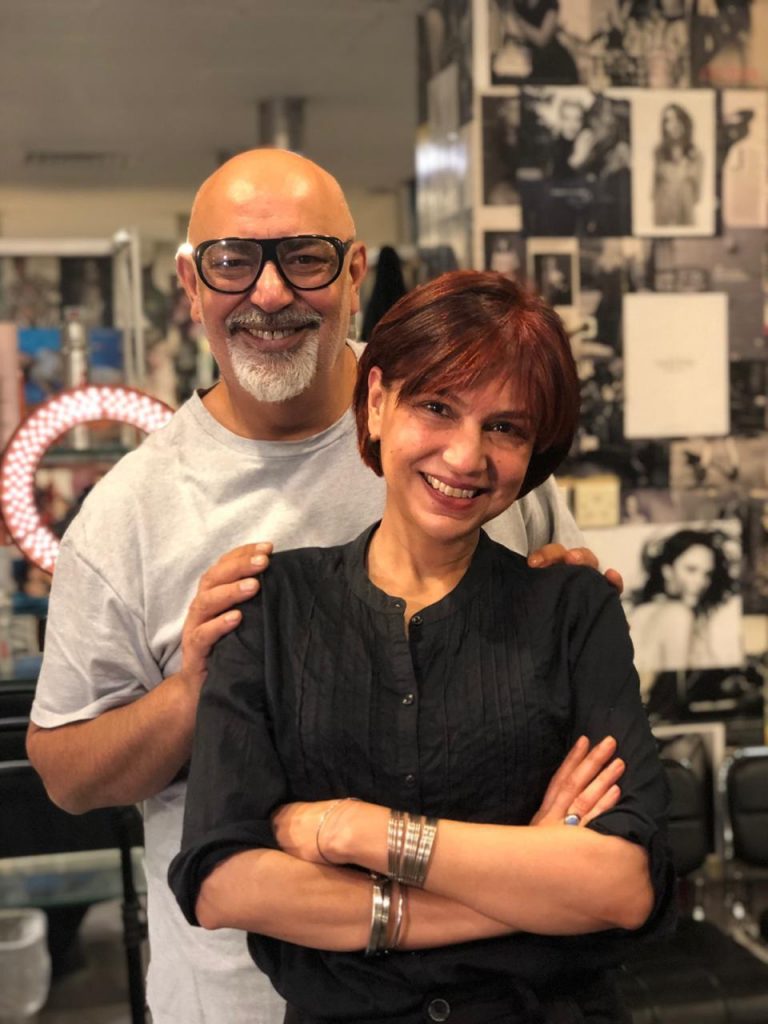 But then has there been anyone who you have looked up to in your competitors?
I like a few of them. Maram Abroo – they are super professional and creative, and someone you would want to work with. Shaheen Syed is another oneth, she's fantastic at what she does. The work speaks for itself for them. Now someone like Toni & Guy, not for Pakistan, but they're doing interesting work.
Many new-age stylists and makeup artists use the word 'trend' to create their looks. Do you believe in trends?
Classic is timeless; trends come and go. People get so enamoured by social media, not realising it won't work for them. I ask people if they want hair like that over a three-piece Sana Safinaz Jora? That doesn't make sense. It's like making yourself blonder to show people how rich you are! Who likes yellow hair? We're so busy trying to look different, that we all end up looking like each other. If the 90s was an era of remix, 2000s has been all about Xerox copies. We can ask if it's the number Ek copy or number Dou copy? And we all know 'number dou 'is the new black!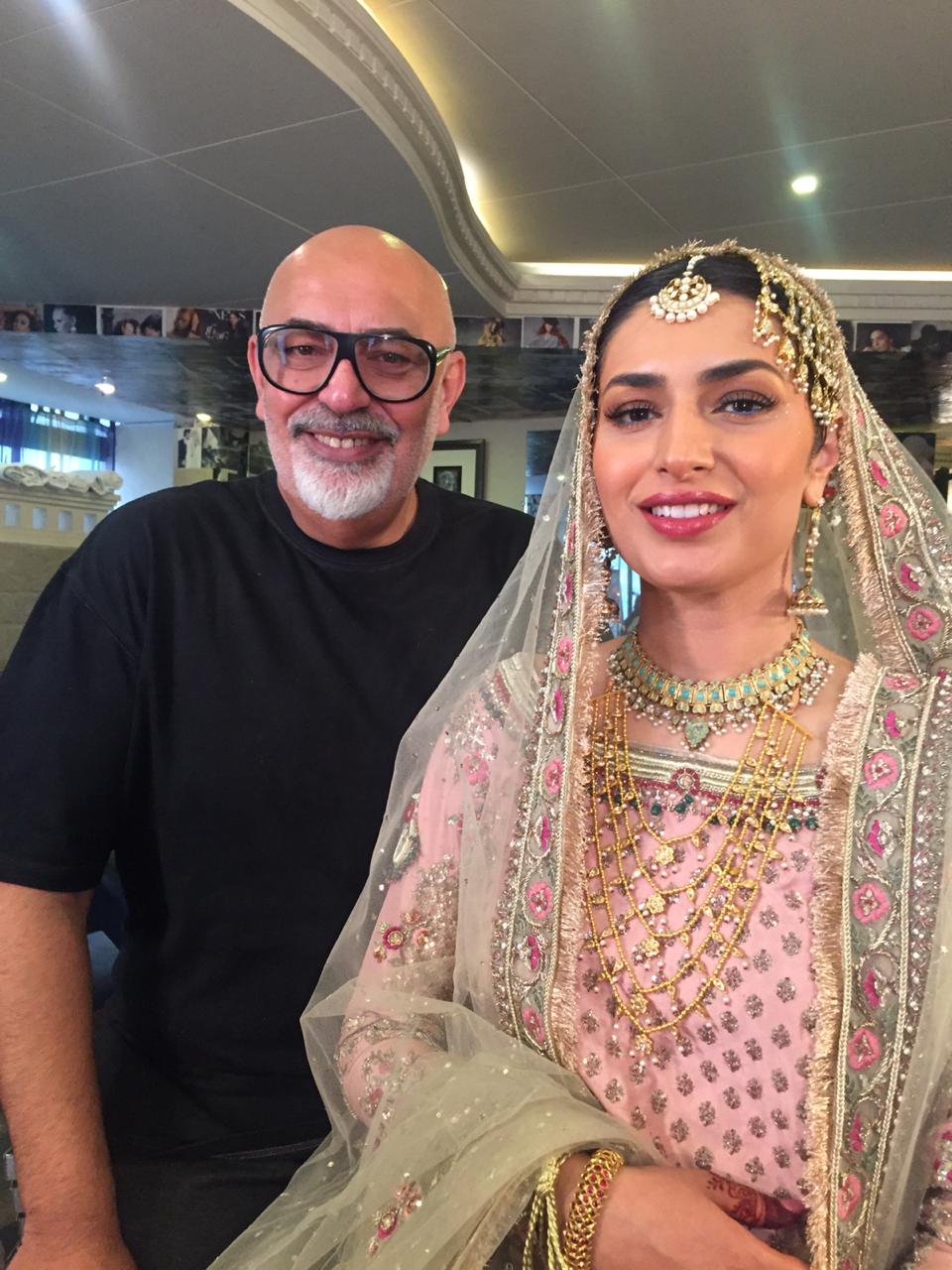 Coming to what's next for Tariq Amin – are there projects we should look out for?
We are planning a fashion hunt soon. The last one I did was about seven years ago when Shehzad Noor was discovered. So, those sixty boys and girls we found, half of them are still working in the industry. Now, we're looking to do something like that again. I want models who can look like models again. I am sick of the puffed hair and the beards, we need to see skin!
Also read: Here's why we are obsessed with Tariq Amin and so should you!
Any parting pearls of wisdom?
It's not my time, and I am perfectly okay with that. My last show was the Royal Albert Hall, and my upcoming show will be at Tate Modern. I am content with my life, I am happy and prosperous, and I am loved. What more could I want? I have no regrets!
Have anything else to add to the story? Tell us in the comment section below.