When it comes to completing an outfit, no ensemble is truly complete without the right pair of shoes. For women, footwear plays a crucial role in not just elevating their style but also ensuring comfort throughout the day. If you're on the lookout for fashionable and comfortable sandals, look no further than Ideas. 
With their wide range of footwear options, Ideas has something to cater to every woman's preference and needs. And the best part? These stunning sandals for women are currently on sale, making it the perfect time to update your shoe collection!
Here are our top 5 picks from their collection: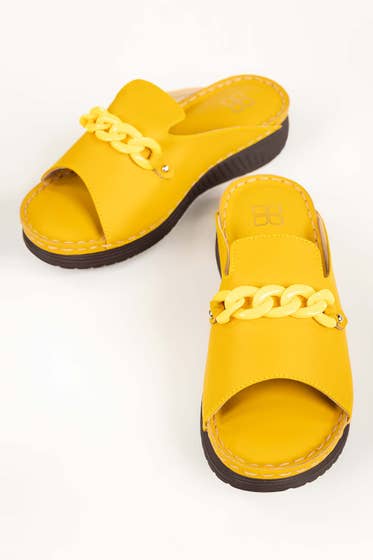 Bask in the vibrant warmth of the summer sun with these mustard yellow comfy slippers. Crafted with a soft and cushioned sole, these sandals offer unparalleled comfort. The slip-on design makes them easy to wear, while the vibrant color adds a cheerful touch to any outfit. Pair them with a flowy dress or your favorite jeans for a casual yet trendy look.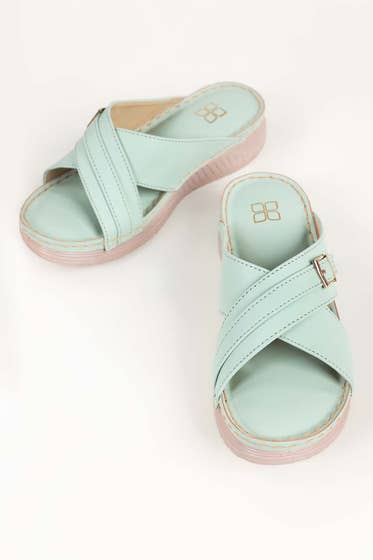 Step into serenity with these mint green comfy slippers. The refreshing hue and the lightweight design make them a must-have for the hot summer days. The soft synthetic material ensures a comfortable fit, while the slip-on style provides convenience. These sandals effortlessly complement a range of outfits, from a breezy 2-piece to a pair of cropped pants.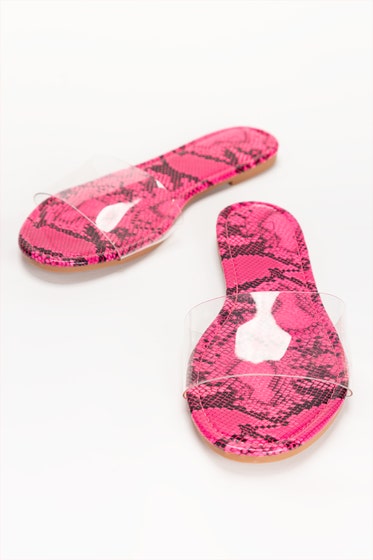 Make a bold fashion statement with these eye-catching fuchsia slippers. The striking color instantly grabs attention, while the sleek design adds a touch of sophistication. The slip-on construction allows for easy wear, and the sturdy sole ensures durability. Pair them with a monochrome outfit to let these vibrant sandals for women steal the spotlight.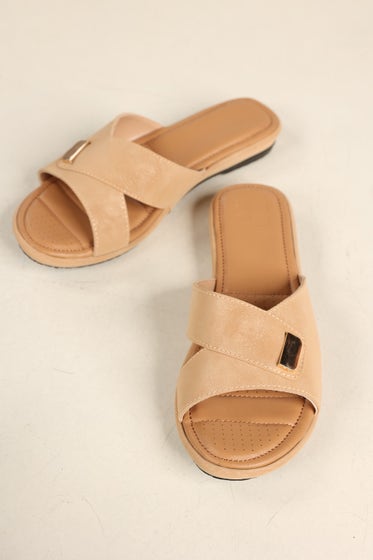 Embrace elegance and simplicity with these beige slippers. Their timeless appeal and neutral hue make them versatile and easy to style. Made for your convenience, this sandal for women is ultra-comfy and the soft material provides all-day comfort. These sandals can effortlessly complement a range of outfits.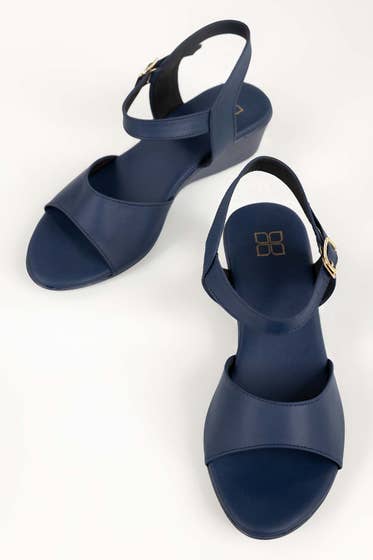 Take your summer style up a notch with these blue comfy sandals. The intricate design and vibrant blue color make them a standout choice. The cushioned footbed and adjustable straps offer a comfortable and customizable fit. These sandals can be paired with anything from a flowy skirt to cropped jeans for a fashionable and on-trend look.
Take advantage of The Great Summer Sale and grab these fabulous sandals at discounted prices! Whether you prefer to shop in-stores or online, Ideas has made it convenient for you to find your perfect pair. From the casual to the semi-formal, Ideas offers a fantastic range of sandals for women that cater to different styles and preferences. Each pair combines comfort, quality, and style effortlessly, allowing you to step out with confidence.