Attention all fashionistas! It's time to celebrate the much-awaited Great Summer Sale, where you can indulge in the most fabulous fashion finds of the season at unbelievable discounts. With a vast selection of over 4000 products available in-stores and online, this sale is a dream come true for every style-savvy individual. 
One category that is simply irresistible is the ladies pret collection. Let's dive into the exquisite pieces that await you: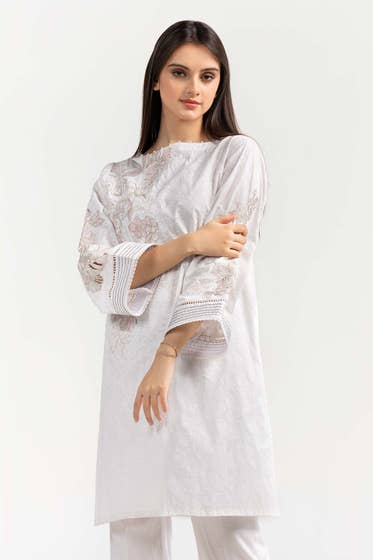 Prepare to be captivated by the sheer elegance of this stunning cambric shirt. The intricate screen print, combined with delicate embroidery, creates a mesmerizing design. The shirt features a neutral color palette that perfectly complement each other. Its versatile style makes it suitable for various occasions, from casual outings to social gatherings. Pair it with white trousers for a chic and effortless look.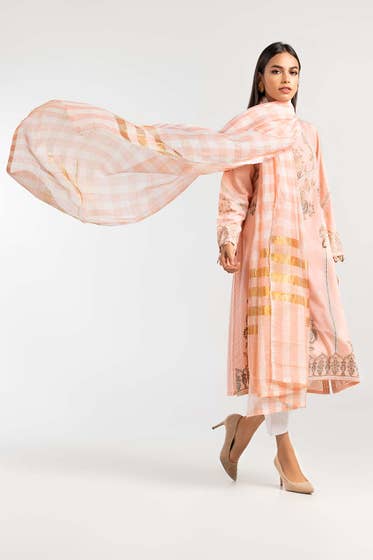 This refreshing ensemble is a true summer delight. The screen-printed cambric shirt showcases a lively color scheme. Paired with a complimenting yarn-dyed dupatta featuring a checkered pattern and gold accented stipes. Style it with straight pants or culottes and accessorize with statement earrings for a trendy and polished appearance.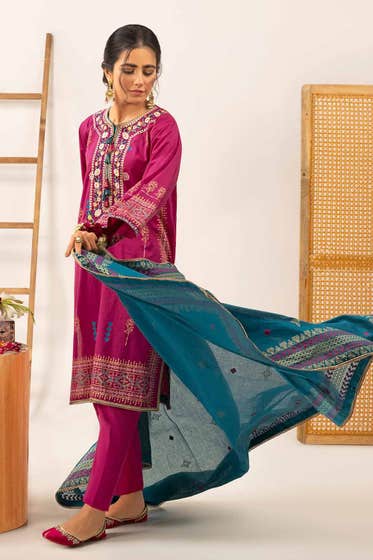 Unleash your inner fashionista with this block-printed shirt and dupatta set. The intricate patterns, inspired by traditional motifs, create a timeless and artistic appeal. The combination of plum purple with blue adds depth and richness to the ensemble. This outfit should be styled with matching trousers and accessorized with bold bangles or a chunky necklace for a fashion-forward look.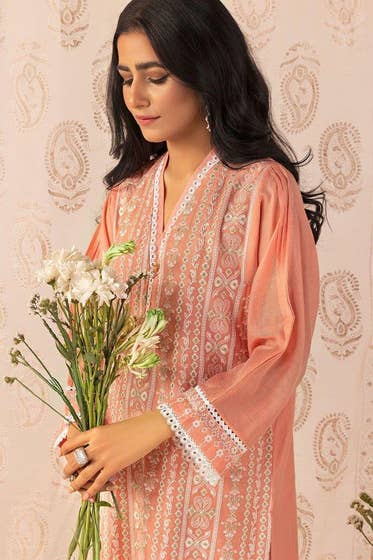 Indulge in the timeless beauty of needlecraft embroidery with this ethereal shirt. The delicate floral patterns, meticulously embroidered, create a sense of grace and femininity. The soft pastel color palette adds a touch of delicacy to the ensemble. Style it with tailored trousers for an effortlessly chic look that will turn heads wherever you go.
The ladies pret collection not only boasts exceptional designs and color schemes but also offers high-quality fabric that ensures durability and comfort. The intricate embroidery and non-fade colors guarantee long-lasting allure. 
Don't miss out on the chance to elevate your style with these magnificent pieces during The Great Summer Sale. Visit www.gulahmedshop.com to explore the collection and avail yourself of the incredible discounts. With delivery charges of only PKR 99 and a 30-day exchange policy, this sale is an opportunity you don't want to miss. Happy shopping!