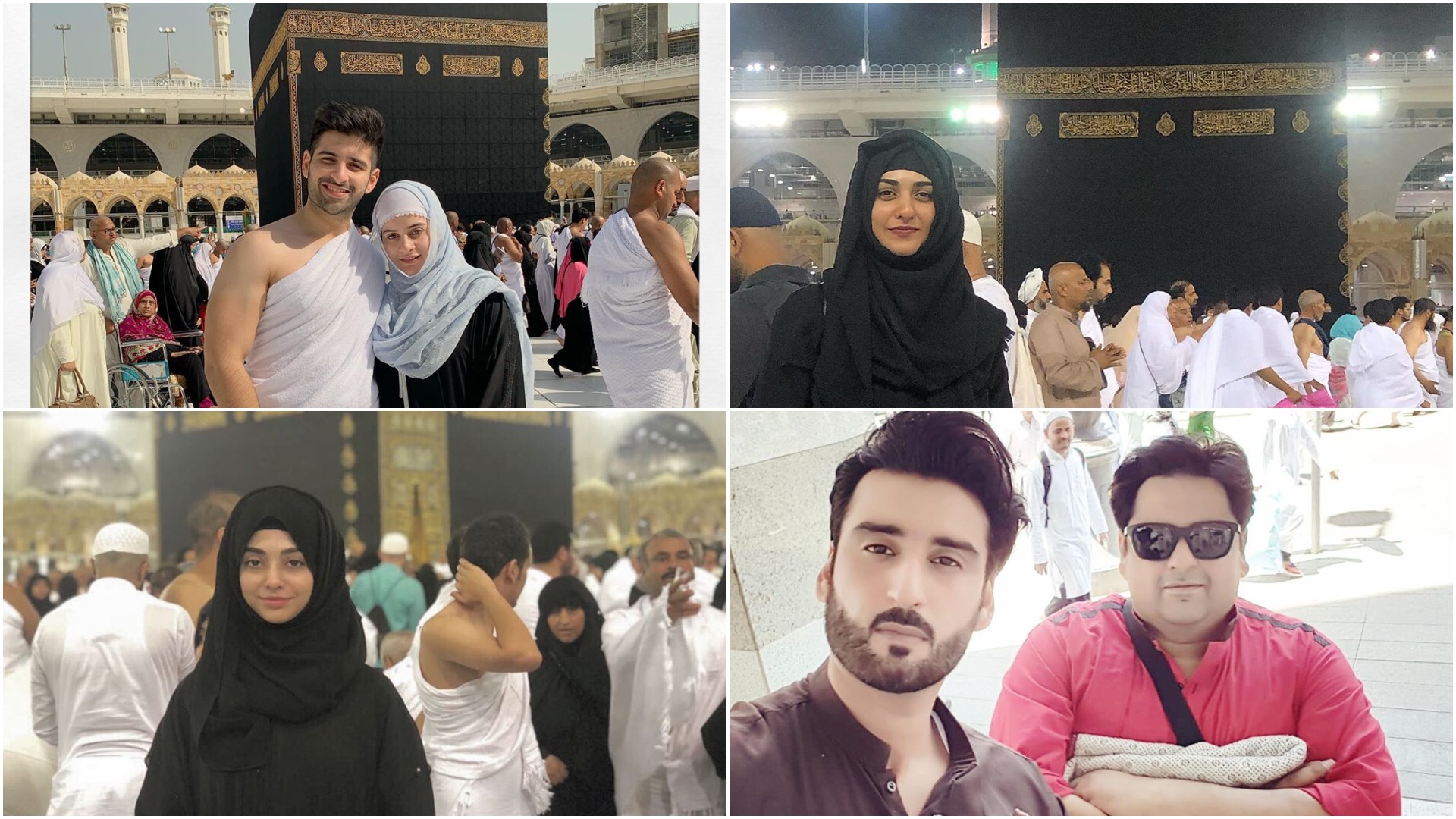 As Ramadan continues to speed through, some of our celebrities have been commemorating the holy month in the blessed Makkah and Madina. And they are sharing the spiritual journey with their fans on Instagram.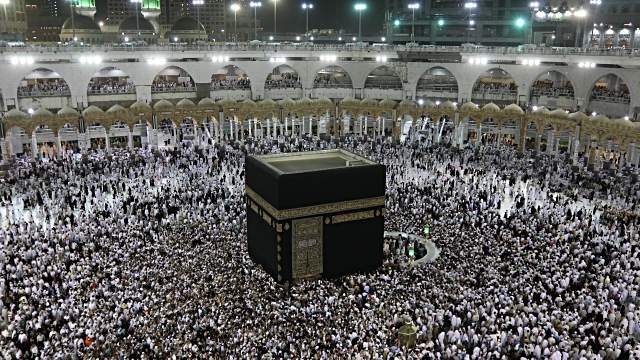 Aiman and Muneeb who tied the knot in November last year are performing their first Umrah together and the pictures make us want to go too, Inshallah!
From their departure to the completion of their very first Umrah, they've been keeping their fans in the loop.
No place more peaeful than Makkah and Madina.
Muneeb Butt was also gifted the Ghilaaf-e-Kaabah by his friend
Muneeb Butt also shared how moved he was when he saw the Haram for the first time
The couple also shared a selfie when they reached the Arafat
One of Pakistan's most loved sister duo Sara Khan and Noor Khan are also spending this time of the month in Saudi Arab, performing Umrah.
We love our girls in Ehraam, mashallah!
Yeh manzar!
Actor Agha Ali has also been spending his days and nights in Saudi Arab with his brother Ali Sikandar.
Someone even recorded him serving Iftaari to others and he shared it with a heart-felt message about his experience being there and how this was one of his biggest dreams which has now come true!
Fashion designer Humayun Alamgir has also been spending the holy month in Saudi Arab, blessed with the opportunity to perform Umrah.
Fashion designer Fahad from Deepak & Fahad is also making the most of the blessed opportunity, though unlike others he's not posting photos of himself but the place itself.
Isn't this the best sight?
Roza-e-Mubarak.
This Jummah Khutba will give you goosebumps!
The Imaam-e-Kaabah himself!
The umbrellas opening at Masjid-e-Nabvi is a view so fascinating!
It's amazing how such thorough cleaning is carried out with thousands of people around.
Everyone is equal in the eyes of Allah!
Mashallah, the beauty of this picture needs no words.
And even though people love criticizing that celebrities stop taking pictures and focus on their ibadah, the thing is that if a celebrity shares every achievement of their life on social media, how can they not share the biggest achievement and blessing of their lives on social media? This Ramadan can we stop criticizing others and work on our own selves please?