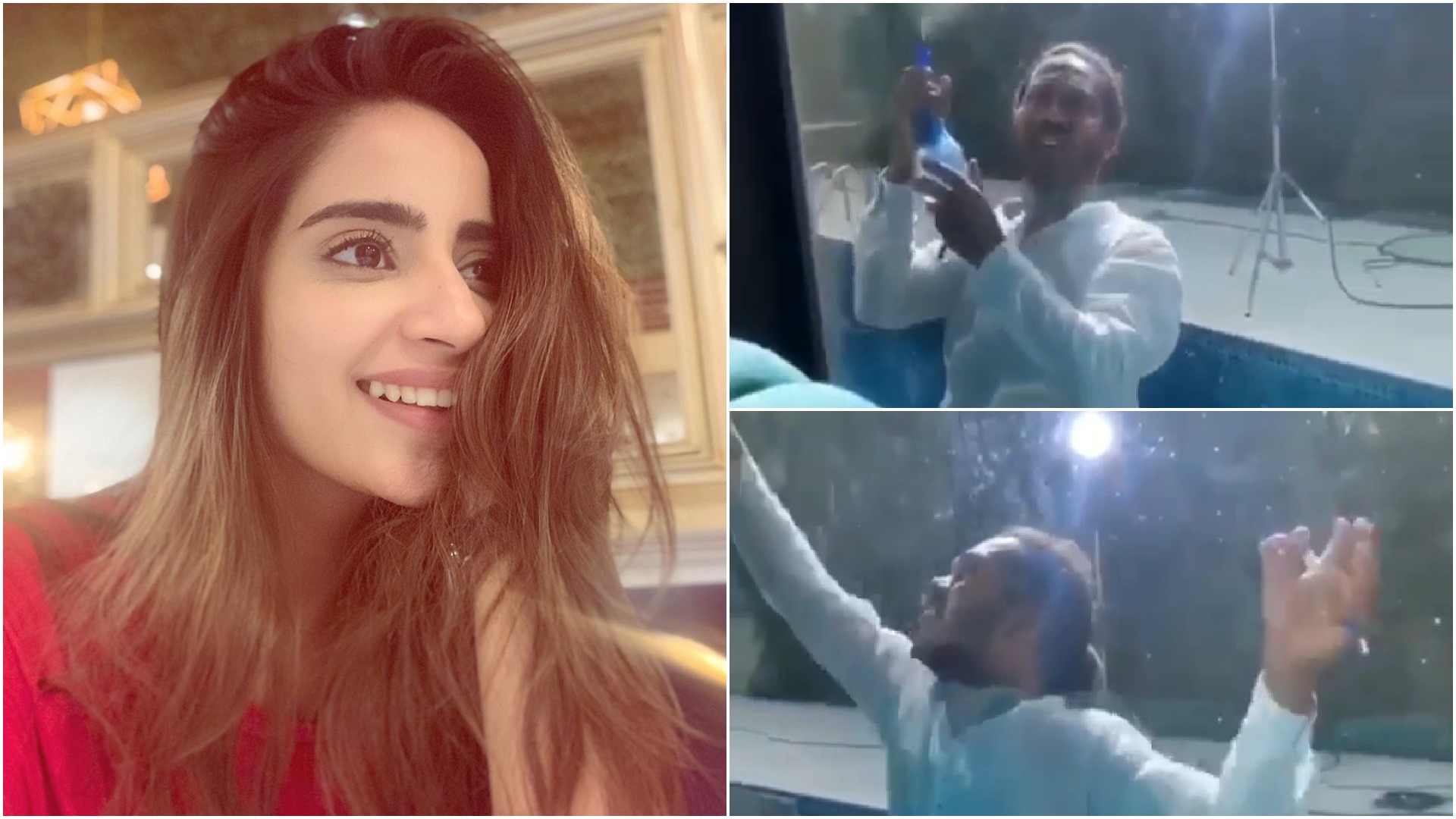 Saboor Aly and Saheefa Jabbar Khattak uploaded an Instagram story which went viral because of the elitist comments passed by the two. The 30 second long story was made mid-take with co-star Affan Waheed.
The man who was being made fun of was initially mistaken for a window-cleaner/staff member, but it turned out that the man in the video was Ehsan Shaikh who is the Assistant Director on set.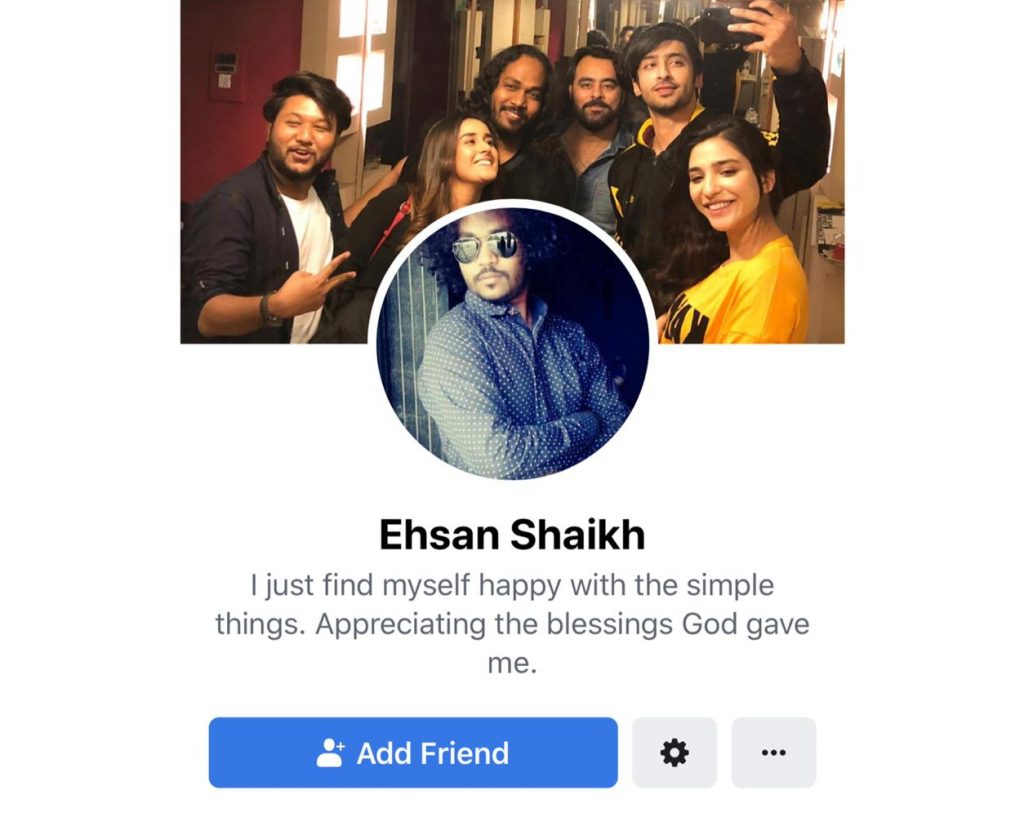 The story quickly caught attention and angered a lot of people, and I mean A LOT of people. The hashtag #SaboorAly became one of the top trends on Twitter in no time.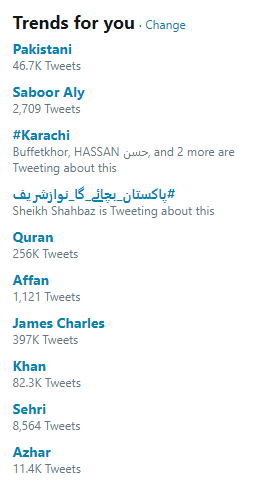 Comedian Junaid Akram too expressed his disappointment
Some "artist" called Saboor Aly has ridiculed a window cleaner at her set on her insta story. Safe to say TV media is full of uneducated low lives. pic.twitter.com/KoC3R2eYwA

— Puffin Man (@junaidakram83) May 10, 2019
Even Maheen Taseer spoke against the distasteful comments
I didn't know who this #SaboorAly woman was until today but so sad to know such hateful horrible people are given a platform. She openly makes fun of a poor man cleaning the windows- Im sure her mother also hoped she would become a better human being but she proved to be filth!

— Maheen Ghani T (@MaheenTaseer) May 10, 2019
I swear, this is the last thing we need in an already class-driven society
It's absolutely disgusting to see the way our elite class treat the poor.
I cant get what these actresses think when they do such things.
I hope Saboor Aly will publicly apologize if she has any moral values left in her.
But Affan Waheed answer to that cheap actress was❤️❤️❤️

— Abdullah Goraya (@abdgoraya786) May 11, 2019
We weren't kidding when we said people were really angry
Women like saboor aly make me hate the fact that most of the successful women make erroneous use of their fame.

Izzat deta bhi Allah hai or
Izzat leta bhi Allah hai. #SaboorAly https://t.co/Ytw1dotvQy

— Maryam! 🇵🇰 (@MaryamRaashid) May 10, 2019
A guy working in scorching heat, cleaning windows was belittled & ridiculed by an actress Saboor Aly sitting inside and having fun. Didn't know her before, heard her name for the first time and she turned out such a low life.
That guy is more hard working than her. #SaboorAly

— Uzair Surhio (@uzairsurhio) May 10, 2019
How fucken disgusting is Saboor Aly and Saheefa Khattak's comments on the window cleaner. What's the point of being educated?

He was doing his job, providing your rich ass a service then being mocked for the same service. so pissed off.

— 🔅 (@pkpopculture) May 10, 2019
No profession is beneath you
I swear Saboor Aly need to learn basic manners.The way these workers on sets aren't taken seriously and are disrespected makes me feel sick. Would it really be that hard to respect them and take their work seriously for five seconds.#SaboorAly

— Farwa 🌸 (@farwaa_zaidi5) May 10, 2019
It also changed the Men-Are-Trash notion for many
Okay guys women are trash too. #SaboorAly

— Tehreem (@tehreem_shah) May 10, 2019
People demanded an apology!
First Yasir Hussain and now #sabooraly. Why are all of our celebrities so insensitive and illiterate? Respecting other human beings is like the basic training a human should have. If you don't have that, you've got NOTHING! We demand an apology!

— Hammad Khan (@dragmetohell46) May 10, 2019
Saboor Aly and Saheefa Jabbar then turned to their Instagram stories to 'apologize' (read: justify.) Saheefa kept it short, and didn't really bother explaining the situation, erm, okay!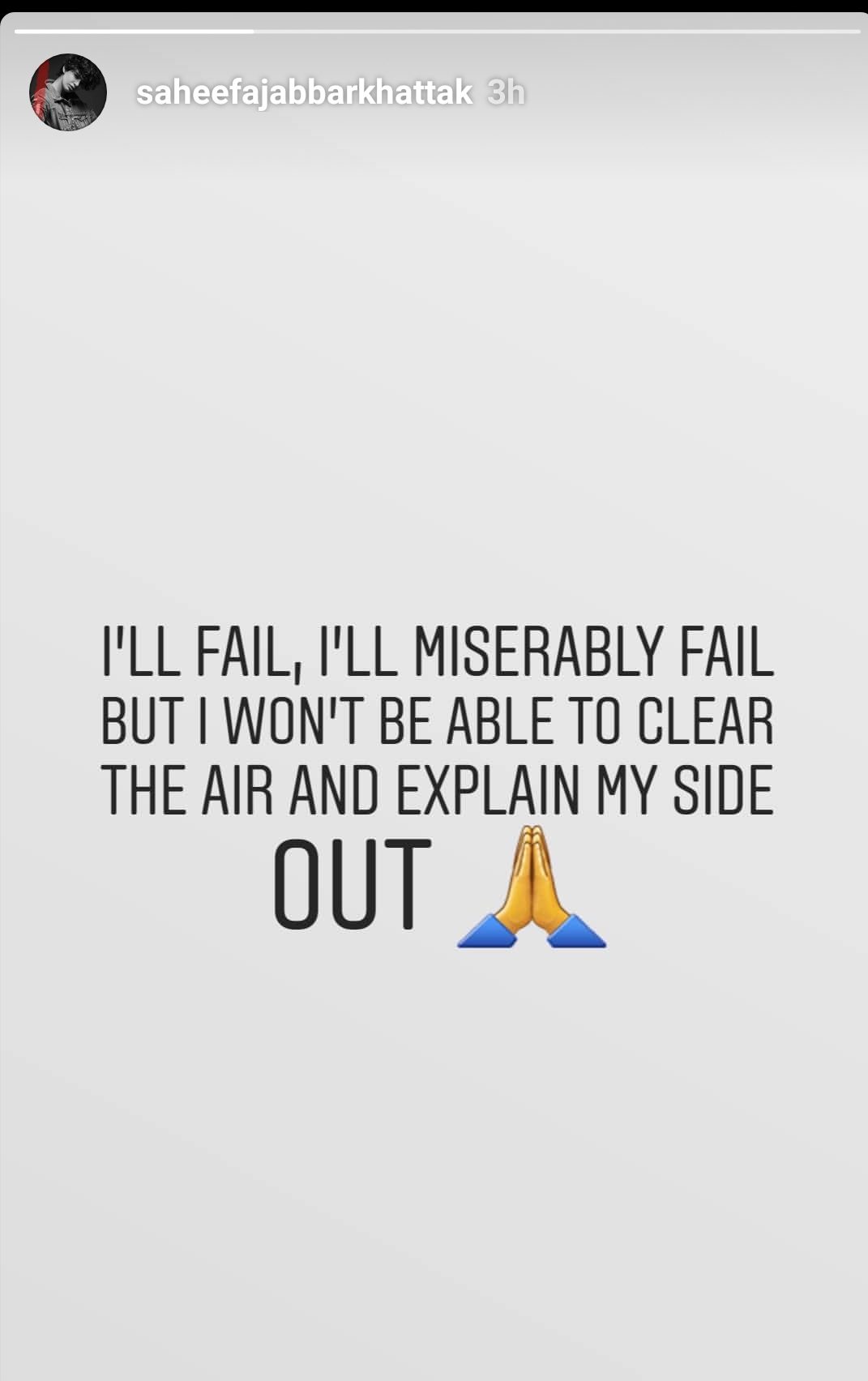 Saboor however, took her so called apology to Instagram and Twitter, but if you ask us, it was not exactly an apology but rather a justification for her elitist comments.
But the apology kind of backfired and angered the people even more. People were upset how she completely missed the point of belittling and hurting the sentiments of the working class and defended the problematic comments saying that it was an inside joke, but aren't inside jokes called INSIDE jokes for a reason? Yeah, because they're supposed to stay INSIDE your friend circle.
So in her explanatory post she bashed everyone else and made it sound like everyone forced her to post the video. No remorse over her actions saboor aly you're a disgrace to showbiz . We should all boycott your social media and your work. @Saboor_Aly

— Rabiya Shareef (@RabiyaShareef) May 11, 2019
Can Saboor and Saheefa please read this tweet to get the gist of why people are so angry?
Dear Saboor Aly,
It was cleared hours ago that the man cleaning windows in your Insta's story was actually the assistant director of the project. Therefore, the problem is not that you were joking, but joking about this profession and hurting many who make a living through this. pic.twitter.com/rvnNNUb2H5

— Ayesha's Agenda (@AyeshaAgenda) May 11, 2019
Yes Saboor and Saheefa, it's just this simple.
Sad part is that Saboor Aly could simply just apologise & finish the matter but no, the ego is too big to even accept where she went wrong. That's not just her but most of the people in power. These so called celebs don't get that they've a responsibility since people follow them

— Saniya (@Saniyazing) May 10, 2019
Well…
Saboor Aly went from getting "cancelled" to being immediately un-cancelled to being "cancelled" again 😆
If you've made an inside joke that general public wouldn't get the context of, take the high road. Apologise regardless. It will only make you a better person🤐 https://t.co/ATDW9wytqm

— Don Pablo Escobar (@thegodfather701) May 11, 2019
About time celebrities start owning up to their mistakes.
I really wish these two would own up to their deplorable choices instead of defending themselves. I'm just waiting for karma to do its thing. #sabooraly #SaheefaJabbarKhattak

— Maha S Yahya (@mahavalous) May 10, 2019
On the brighter side, people loved how Affan Waheed reacted in this situation and acknowledged the guy for working hard.
In the World full of Saboor Aly, Be Affan Waheed !! 💞 pic.twitter.com/MSb55X8Kci

— Faaauuujiii 🇵🇰 (@ImFauji) May 11, 2019
Even if she isn't ridiculing him, it is still distasteful. One shouldnt make fun of any work that someone may be doing, I appreciate Affan for saying"Mehnat kr rha hai".Just goes to show how we think of such jobs as not worthy enough, says a lot about class difference & privilege

— Hifza Khan (@hifzakhann) May 10, 2019
Amidst this utter madness and disrespect, I am happy to see Affan Waheed's reaction. He was feeling very awkward and made sure to remind this privileged bitch that he is just working hard!! https://t.co/FByNr7aTuU

— Umer Rauf (@TyrionTribbiani) May 10, 2019
The way #Affan Waheed said "mehnat kr rha hai" that purely reflects his personality and the way Saboor aly mocks at him shows her's. We are no one to make fun of any one. #Afan double thumbs up to u. You are a well mannered man. #SaboorAly learn ehtics from Afan.

— SadafKhan🇵🇰 (@SadafReal) May 11, 2019
So here's everything that's wrong with the comments and the apology, first of all, if it was an inside joke amongst the crew members, it shouldn't have been posted out of context for the public to react. Secondly, the way Saboor and Saheefa made fun of their colleague (while that may be okay among them) indicates that they think very low of cleaners/janitorial staff, helpers, errand boys and the staff on set. Also, such 'banter' sets a very poor example for impressionable youth. The repercussions are negative for everyone, there's absolutely NO justification for promoting such vile humour, even if it was your best pal. And lastly, apologies don't really work when your ego has the best of you.
And because Saboor Aly gave a Quranic reference in her apology, we'd leave her with a reference too: "O you who believe! Let not (one) people laugh at (another) people perchance they may be better than they, nor let women (laugh) at (other) women, perchance they may be better than they; and do not find fault with your own people nor call one another by nick names." (Surah al-Hujurāt 49: 11)