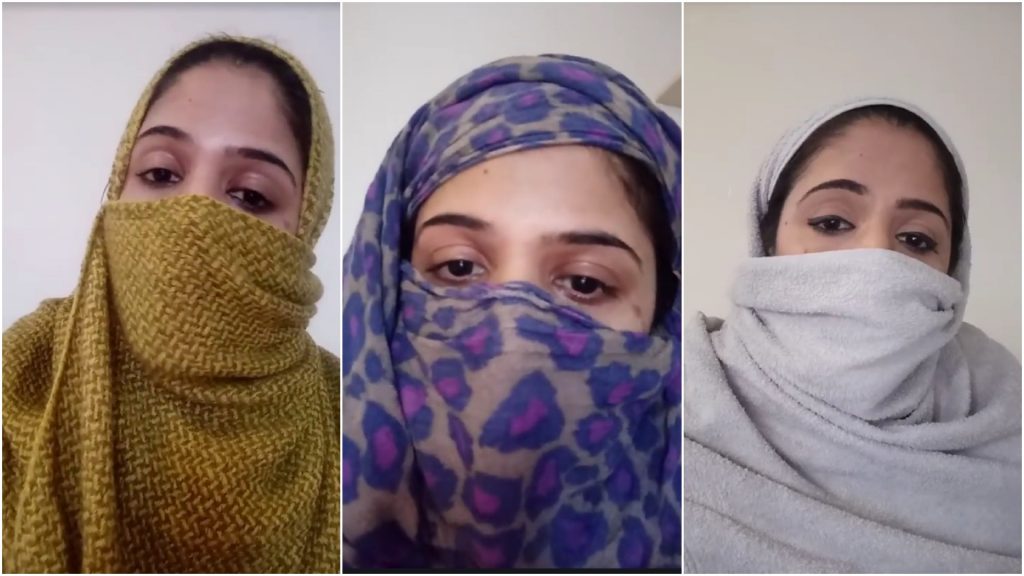 Not all heroes wear capes, some wear towels, stoles, bedsheets as well! Yes, we're talking about Naik Parveen from Facebook. You may or may not have seen a girl with her face covered, talking all sorts of things.
Her videos surfaced the internet after the Aurat March took place where she spoke why she couldn't relate to the women who participated in the Aurat March. It satirically showed the internalized misogyny that people, and women themselves have and honestly, they won the internet!
Not all HUZBAYNDS are trash…
Shukar hai mere husband mujhay show-pping pe nail eke gaye! Main koi iss tarah ki larki nai hoon ke bus foran nikal jaun moo utha ke!
Known for her quirky dialogues, Naik Parveen, is all about offending women who think they are morally superior to other women because of the choices they make. And even though the videos may seem a little exaggerated at first, but they portray the real women who think that taking all sorts of abuse just for the sake of 'ghar abaad rakhna' is okay and makes them better women than the ones who fight for their rights. Toh kya hua agar zaleel hona par gaya, ghar toh jor ke rakha hua hai…
MBBS ke faiday bhi bataye Naik Parveen ne, very important!
Aye haye, pads toh chhordete!
Most of the videos are under a minute long, but the point made in every single one of them shows a legit problem.