With social media ablaze with the news of Syra and Shahroz separating after seven years of marriage, it is supermodel Sadaf Kanwal who has come under a litany of criticism as an alleged cause of split between the two.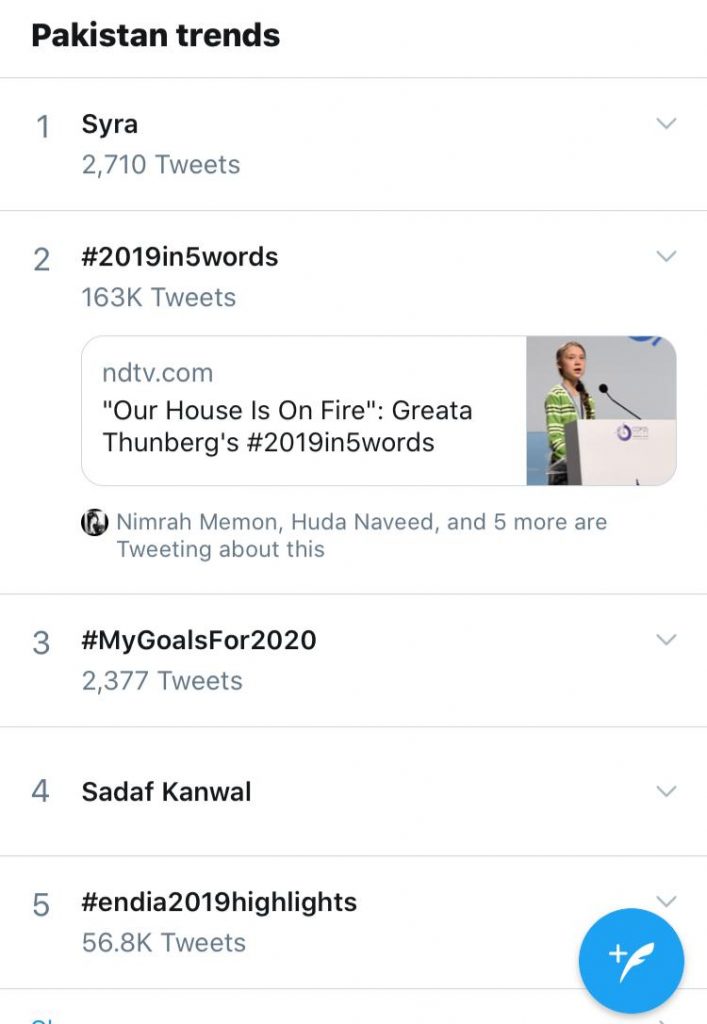 The whole situation also trended on Twitter, and much like everything else, people jumped on the hate bandwagon.
However, clearing the air on the situation, now, the model has come clean and has spoken up against the allegations put up on her, whilst exclusively speaking to Diva.
"We're JUST friends," Sadaf said. "We met a month ago!"
The model also clarified that the two only met recently at an award show that was held last month in Oslo, Norway, where they had performed together.
Regarding this, sources close to the couple also suggest that both Syra and Shahroz have been separated since the last seven months, during which the news of their possible divorce was kept hush.
While the model has now come clean over the situation, it's the Tweeple, who are still not okay with the news, and clearly, are making Sadaf a target of their hate and trolling.
Many were also blaming Shahroz for it.
Shahroz was cheating on Syra? It's a proof that no matter how beautiful you are, if a man is shit he is going to cheat on you. To all the women out there who were cheated on, it's not you who is not enough. It's his shit nature.

— Laraib Mehtab (@laraibmufc) December 29, 2019
Others, also noted that the narrative of divorce around Syra's beauty should be stopped as well.
I usually stay away from celeb gossip but this needs to be said: Stop this "omg someone as beautiful as Syra was cheated on" narrative.

Cheating has nothing to do with the one being cheated on, and everything to do with the cheater.

Syra wasn't cheated on, Shahroze fkn cheated.

— H™ (@MahatmaaGanji) December 29, 2019
A few, of course, drew comparisons with the latest rage, Meray Paas Tum Ho. 
Shahroz cheating on syra and all I wanna say is Khalil ul rehman can fuck off with his stories. Men don't deserve women

— Ushna (@Oshnaaa) December 29, 2019
In all of this, Tweeple also chose to look at the past of the couple and how it made them stop believing in love.
read somewhere that syra and shahroz were together since high school. that's why im shit scared of shaadi my dudes. nothing can keep these ungrateful pieces of shit loyal. aap ghar baith k inn k bachay paida karo and they are going to find someone else attractive soon. heh

— nums (@Samessii) December 29, 2019
Others, used this as a platform to claim that Sadaf should also equally be held responsible.
Just like Mohsin Abbas and Nazish Jahangir's case people are bashing the GUY only. Sadaf Kanwal is a bitch who is equally responsible for Syra and Shahroz's separation. That's it. That's the tweet.

— Faiqa. (@TheDumbMedico) December 29, 2019
Trolls too, wanted to make memes out of it.
Syra and shahroz are getting divorced?

SAD AF

— anastipu (@teepusahab) December 29, 2019
A few, who looked at this holistically, drew comparisons of how people dealt with the news.
Pakistani boys' Twitter is more ranting over 'how Shahroz can cheat on Syra' than 'how a husband can cheat on his wife'.

Girls' Twitter is on extreme level of self-pity and dozen of tweets about 'if Syra can be cheated on, any girl can be, etc'. Come on everyone!

— Sameena E. (@SameenaERana) December 29, 2019
A few men also talked to Shahroz's state of mind.
Shehroz cheated on Syra? He must've been going through alot in the marriage and needed some physical warmth and support. Syra has to understand that.

– Meph @ Unitedsfreak

— Mehdi. (@SzpilmanStinson) December 29, 2019
Many also spoke about how it was their personal matter.
Syra & Shahroz getting separated its their personal matter they lived more than 7 years together but if they want to live separate let them live their life ALLAH knows secret problems which they faced may be they can't live together after those problems don't judge shehroz (2) pic.twitter.com/ni9RbzY4Z9

— WaQar Ameer Sathio (@Bolo_WaQar) December 29, 2019
With a bit of memery of course making it way between things.
Pakis after knowing Shehroz Sabzwari cheated on Syra for Sadaf Kanwal pic.twitter.com/r1CTQBHMgO

— Omar Bajwa (@OzBajwa) December 29, 2019
Can the Meray Paas Tum Ho references ever stop?!
2 takky ka shehroz 😂😂
Syra and Shahroz end up their 7 year marriage due to alleged love affair of Shahroz with famous model Sadaf Kanwal.#shehrozsabzwari pic.twitter.com/5DqAUOBPQY

— Amna javed (@AmnaIsHereToo) December 29, 2019
A few came out in support of Sadaf too.
Stop taking the first opportunity to shit on a female. She wasn't married to Syra for 7 years. And it's just a rumour for now https://t.co/xUtrMxqmHI

— WannabeJannati (@Islamabaddiee) December 29, 2019
People also asked for trolls to stop calling Sadaf a home-wrecker.
Before calling out sadaf for being a home wrecker just know that syra and sheroze got separated five months ago and sadaf started dating him recently. Stop w your BS when you don't know the faxxx

— . (@Sleepundrthesun) December 29, 2019
What do you think about the situation? Tell us in the comment section below.