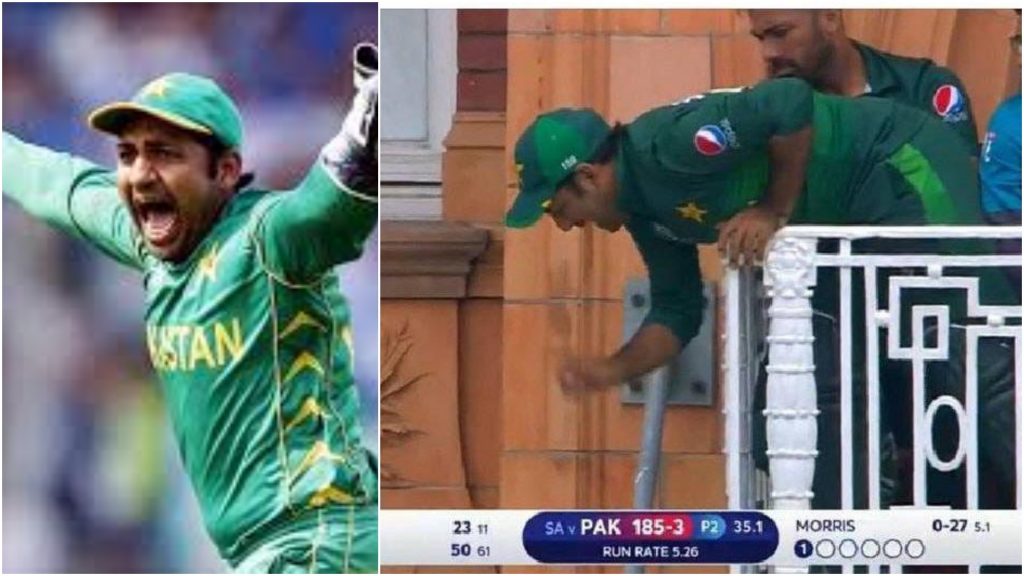 I mean, we're not trying to brag but no one beats us Pakistanis when it comes to memes and banter, and especially when it's cricket related. Be it the PSL, T20s or the World Cup, we have the absolute best when it comes to sense of humor!
After yesterday's match, a picture of Sarfaraz has now become a viral meme on Twitter!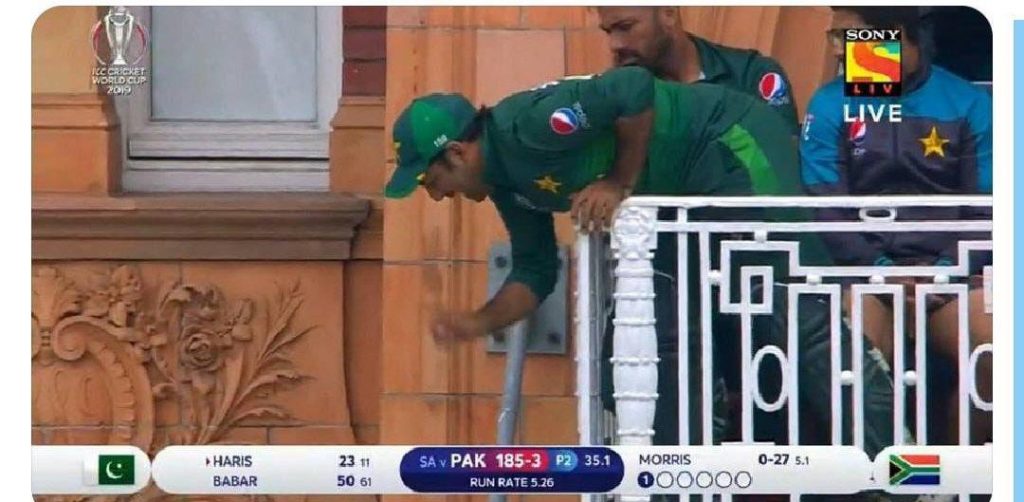 And trust me, the memes will have you in fits of laughter 😂
Shoe shopping in Pakistan, so darn apt!
16131, size 9 and 10, black and white mein deyna! pic.twitter.com/nx7YH99oqv

— Atiya Abbas (@AtiyaAbbas_) June 23, 2019
The Rapunzal with a twist!
"Forget hair. I can drop catches for you"- Rapunzel, 1969 pic.twitter.com/n7tk5iWbyx

— Qasim Zaidi (@QasimZaidi_) June 23, 2019
The story of every aunty who is sick of street cricket!
Ab ball ai to wapis nai milay gi pic.twitter.com/e78IrLKsND

— Ali (@alimurtazaali) June 23, 2019
Bhai, biryani ka mazaak nai yar.
"bhai biryani ki plate bhejo upar jaldi" pic.twitter.com/2lQwMaeFOT

— A h m e d (@Ahlvled_) June 23, 2019
Haha, we've all been here!
Tanki full ho gayi hai. Motor band kar do pic.twitter.com/MoQ3VmxBaw

— Nihari (@NihariFan) June 23, 2019
Oof, some literary jokes were made!
Juliet's brother discovers Romeo trying to serenade her (Venice, 1554) pic.twitter.com/zTaRxsDFa2

— Ahmer Naqvi (@karachikhatmal) June 23, 2019
Apartment mei rehne waalon ke dukh, aur shortcuts.
1 killo piyaz, adha killo timattar or sath hari mirchain is tokri main daal do. pic.twitter.com/tQ80RVVs4x

— HASSAN حسن (@AurTezHassan) June 23, 2019
Haha, yaaaaas chhotu! Samaan wapas rakho
"Chotu samaan wapas andar rakh do, hum kuch din aur rukain gay idhr" #PAKvSA pic.twitter.com/Ps4rfXsqNQ

— Sameer Hussain (@iSameeeraG) June 23, 2019
Haha, kya din the woh!
AERIAL GHUMAO
KITNA AUR?
THORA AUR GHUMAO
HOGAYA?
AAJAUN NEECHAY? pic.twitter.com/75rZOVrh7S

— Saad Amjad (@SaadAmjad_) June 23, 2019
Aren't the memes hilarious? Let us know which one is your favorite in the comments below!